Review archive: s

S. Pakhomov - Cousteau reviewed on 2017-08-17



S. Pakhomov - Insect Cult reviewed on 2018-10-02



S.C.O.A.M. & Pregnant Spore - Circle The Excess reviewed on 2012-08-04



S.E.T.I - The Sphere Of Density reviewed on 2020-10-01



Sabbat - Dreamweaver reviewed on 2007-04-16



Sabbath Assembly - Quarternity reviewed on 2014-10-24



Sabbath Assembly - Restored to One reviewed on 2010-12-13



Sabbath Assembly - Rites of Passage reviewed on 2017-08-13



Sabbath Assembly - Ye Are One reviewed on 2012-11-14



Sabers - Specter reviewed on 2003-09-01



Sabicas/ Mario Escuder - The Fantastic Guitars of Sabicas & Escudero reviewed on 2012-01-24



Sabotheur - Self Titled reviewed on 2020-01-22



Sachiko - Anro reviewed on 2012-06-24



Sack und Blumm - Kind Kind reviewed on 2003-07-23



Sacred Climax - Sacred Climax reviewed on 2016-05-10



Sacro E Profano - III reviewed on 2019-06-19



SAD - Misty Breath of Ancient Forests reviewed on 2020-10-20



Sadistic Fall - Circle Of Shit reviewed on 2014-06-03



Sadistic Fall - The Ruined Castle reviewed on 2014-04-28



Sado Rituals/Mass Grave - Split reviewed on 2021-07-09



Sado Rituals/Placenta Lyposuction - Echoes of Genocide reviewed on 2021-02-08



Sado-Mania - Permission reviewed on 2010-04-07



Sádon & Treha Sektori - Symphony Of Dying reviewed on 2020-02-06



Safe - Crop reviewed on 2013-03-04



Jamie Saft - Black Shabbis reviewed on 2010-05-11



Jamie Saft - Sovlanut reviewed on 2001-06-13



Sagittarius - Songs From The Ivory Tower reviewed on 2008-09-13



Sagittarius - The Kingdom Come reviewed on 2012-09-25



Saille - Eldritch reviewed on 2014-12-22



Saint Vitus - Lillie F-65 reviewed on 2012-07-18



Yiorgis Sakellariou - Everything Emanating from the Sun reviewed on 2016-03-16



Yiorgis Sakellariou - Stikhiya reviewed on 2017-10-02



Sakset - Lahja reviewed on 2017-02-10



Sala - Scare Me Not reviewed on 2018-08-07



Salò, Or The 120 Days Of Sodom - Salò, Or The 120 Days Of Sodom(Blu Ray) reviewed on 2019-10-13



Salt Lake Electric Ensemble - Phil Glass: Music With Changing Parts reviewed on 2018-04-30



Saltland - I Thought It Was Us But It Was All of Us reviewed on 2013-08-09



Sam Amidon - But This Chicken Proved Falsehearted reviewed on 2007-06-07



Samael - Eternal reviewed on 2001-06-27



Samamidon - All is Well reviewed on 2007-11-02



Sammath - Godless Arrogance reviewed on 2014-09-22



Samsara Blues Experiment - - Long Distance Trip reviewed on 2010-08-08



Samuel Rodgers / Richard Scott - Oxygen Room reviewed on 2021-07-19



Samurai - Samurai reviewed on 2020-09-21



Samus - Desengano reviewed on 2003-07-29



Sand Snowman - Nostalgia Ever After reviewed on 2011-01-31



Sand Snowman - The Twlight Game reviewed on 2008-02-09



Sangre Cavallum - Pátria Granítica reviewed on 2007-07-10



Sangre Cavallum - Troadouro Retrospectiva 1997- 2007 reviewed on 2008-04-16



Sangre Cavallum - Veleno De Texixo reviewed on 2008-03-08



Willem Sannen - Brussel Noord reviewed on 2016-12-02



Sanso-xtro - Sentimentalist reviewed on 2005-05-13



Santa Sangre (Ltd Edition 4 Disc Box Set - Santa Sangre reviewed on 2021-09-15



Santo In The Treasure Of Dracula: The Se - Santo In The Treasure Of Dracula(DVD) reviewed on 2021-05-21



Michael Santos - The Happy Error reviewed on 2009-02-25



Sao Paulo Underground - Beija Flors Velho e Sujo reviewed on 2014-01-16



Saralunden & Andrey Kiritchenko - There Was No End reviewed on 2007-09-18



Saralunden.Björkås.Mjös - Dubious reviewed on 2007-10-14



Sargeist - Death Veneration reviewed on 2020-03-09



Saroos - Saroos reviewed on 2006-09-05



Satanic Warmaster - We Are the Worms That Crawl on the Broken Wings o reviewed on 2018-05-01



Satanicpornocultshop - .aiff Skull EP reviewed on 2007-06-05



Satans Blade - Satans Blade( DVD + Blu Ray) reviewed on 2016-07-25



Satans Host - Celebration For The Love Of Satan reviewed on 2011-12-17



Satan's Host - Pre-Dating God Part I & II reviewed on 2015-04-09



Satan's Host - Virgin Sails reviewed on 2014-04-01



Sataray - Nocturnum reviewed on 2019-03-27



Satori - Live at the Cave/Salzburg reviewed on 2011-08-12



Saturn Form Essence - Alpha & Proxima / Signals reviewed on 2016-04-20



Saturn Form Essence - Orbital Station Sfe1010011 reviewed on 2013-07-30



Satyricon - Now,Diabolical reviewed on 2006-05-06



Danny Saul - Harsh, Final reviewed on 2010-08-02



Danny Saul - Kinison-Goldthwait reviewed on 2012-11-20



Savage Cross - Abyss of the Flesh Ouroboros reviewed on 2012-10-26



Savage Cross - Dilapidation, Disintegration, and Denial of Being reviewed on 2014-02-11



Savage Cross - Ensepulchred Under The Weight of The Void:Compress reviewed on 2013-11-19



Savage Harbor - Savage Harbor( Blu Ray) reviewed on 2019-07-02



Savage Magic - Myth, Magic and Steel reviewed on 2020-01-14



Savage Weekend - Savage Weekend(DVD) reviewed on 2018-10-05



Sawako - Bitter Sweet reviewed on 2008-06-17



Sawako - nu.it reviewed on 2017-01-31



SBTDOH & Vomir - Mass Hysteria reviewed on 2021-09-15



Scald - Will Of Gods Is A Great Power reviewed on 2018-12-20



Scalpel - Scalpel(Blu Ray) reviewed on 2018-02-16



Scanner - Mass Observation reviewed on 2018-12-07



Scant - Only In Dreams Do I Know Im Dead reviewed on 2014-08-28



Scant/Ritual Stance - Split reviewed on 2012-08-16



Scar Culture - Inscribe reviewed on 2001-09-23



SCARD - Rusted Lock reviewed on 2020-12-30



Scare Me - Scare Me(Blu Ray) reviewed on 2021-08-19



Scared Stiff - Scared Stiff(Blu Ray) reviewed on 2019-04-24



Scarlet Diva - To Sleep And Wake Unafraid reviewed on 2021-08-03



Janek Schaefer - In the last hour reviewed on 2006-10-26



Janek Schaefer - Lay-by Lullaby reviewed on 2014-12-05



Janek Schaefer - Unfolding Luxury Beyond the City of Dreams reviewed on 2015-02-11



Janek Schaefer - World News reviewed on 2016-07-20



Jan Schelhaas - Living on a Little Blue Dot reviewed on 2021-09-09



Lalo Schifrin - Black Widow/Towering Toccata reviewed on 2016-08-31



Schimpfluch Commune Int. - Self Titled reviewed on 2008-05-09



Schizophrenic Genius - Burning reviewed on 2020-04-15



Günter Schlienz - Autumn reviewed on 2018-08-21



Gȕnter Schlienz - Know Your New Age reviewed on 2020-02-26



Schlock - Schlock(Blu Ray) reviewed on 2018-10-19



Schloss Tegal - Musick For Madness reviewed on 2021-06-15



Schloss Tegal - Oranur III reviewed on 2013-04-10



Marcus Schmickler - Altars of Science reviewed on 2008-03-05



Marcus Schmickler - Palace Of Marvels (queered pitch) reviewed on 2011-05-22



Marcus Schmickler and Hayden Chisholm - Amazing Daze reviewed on 2007-10-05



Schnaak - Wake Up Colossus reviewed on 2012-04-10



Schnauser - Protein for Everyone reviewed on 2015-07-22



Hein Schoer - The Sounding Museum: Box of Treasures reviewed on 2016-08-06



Scholl - Angesichts Konstanter reviewed on 2020-01-22



Scholl - Stadelheim Prison Mantras reviewed on 2020-11-28



Scholomance - The Immortality Murder reviewed on 2001-12-13



Schräge Musik - Fleischmaschine reviewed on 2015-11-25



Schramm - Schramm (Blu Ray/ CD) reviewed on 2019-08-23



Klaus Schulze - Body Love reviewed on 2017-03-09



Klaus Schulze - Body Love 2 reviewed on 2017-11-01



Klaus Schulze - Dune reviewed on 2017-02-09



Klaus Schulze - Inter*Face reviewed on 2017-08-31



Klaus Schulze - La Vie Electronique 1 reviewed on 2009-05-07



Klaus Schulze - Moondawn reviewed on 2016-10-19



Klaus Schulze - Picture Music reviewed on 2016-11-21



Schwabinggrad ballet - s/t reviewed on 2005-07-02



Robert Schwarz - Double Negative reviewed on 2018-03-07



R. Schwarz - The Scale of Things reviewed on 2017-06-16



Science Crazed - Science Crazed(DVD) reviewed on 2017-03-25



Daniele Sciolla - Spin of Synth reviewed on 2021-08-20



Scorch Trio - Brolt reviewed on 2008-06-13



Scorn - Stealth reviewed on 2007-12-16



Simon Scott - Below Sea Level reviewed on 2014-01-12



Simon Scott - Floodlines reviewed on 2017-02-03



Simon Scott - Navigare reviewed on 2010-03-23



Tom Scott - Tom Scott & The L.A Express/Tom Cat/New York Conne reviewed on 2014-08-15



Scott Miller / Lee Camfield / Merzbow - No Closure reviewed on 2014-04-08



Scream Theater Vol 9 - Scream Theater Vol 9( DVD) reviewed on 2021-03-05



Screaming Headless Torsos - 2005 reviewed on 2005-04-11



Screloma - Rotten Sarkoma reviewed on 2009-02-01



Scum - Scum( Blu Ray) reviewed on 2019-07-10



Scum F.C - Compensation Culture reviewed on 2018-07-18



ScumEarth - Deranged Prototype reviewed on 2010-03-21



Se Lusiferin Kannel - Valtakunta reviewed on 2019-02-04



Seadem - Skhôlè reviewed on 2012-02-29



Sean E. Matzus - Environmental Wall 1 reviewed on 2021-01-18



Seaworthy - 1897 reviewed on 2009-07-06



Seaworthy - Map in hand reviewed on 2006-11-23



Seaworthy & Matt Rösner - Two Lakes reviewed on 2010-11-02



Second Hand - Death May Be Your Santa Claus reviewed on 2017-07-26



Secret Ceremony - Secret Ceremony(Blu Ray) reviewed on 2019-12-20



Secret Chiefs 3 - Book M reviewed on 2001-11-06



Secret Chiefs 3 - Book Of Horizons reviewed on 2004-07-26



Secret Chiefs 3 - Second Grand Constitution And Bylaws reviewed on 2001-08-14



Secret Friends - Secret Friends(Blu Ray) reviewed on 2020-02-20



Secta Siniestra - Secta Siniestra( Blu Ray & DVD) reviewed on 2019-12-18



SEC_/Micro​melancolié & Youniverse - S / PL / IT reviewed on 2013-10-25



Sedot Sklin - The Black Mausoleum reviewed on 2010-04-28



See Through Buildings - I Walked Among The Elders reviewed on 2016-11-10



See Through Buildings - A Delicate System reviewed on 2019-12-31



See Through Buildings - In Any Home reviewed on 2017-07-15



See Through Buildings - The Waters Turned The Body reviewed on 2016-05-21



See Through Buildings - There Used To Be Water Here... reviewed on 2021-06-07



See Through Buildings / The Rites Of Wal - The Adventures Of Duck Yoy reviewed on 2020-12-21



Seeker - Invocation of the sleeper reviewed on 2008-06-10



Seelenlicht - Gods And Devils reviewed on 2008-07-16



Segment Aura - Chitin reviewed on 2019-07-15



Segment Aura - Infest reviewed on 2011-07-07



Segment Aura - Libido reviewed on 2010-10-07



Segment Aura / Light Collapse - Split reviewed on 2016-01-20



Sehnsucht - Wüste reviewed on 2011-02-23



Sekkutsu Jean & Kawabata Makoto - Self Titled reviewed on 2008-08-29



Sektor 304 - Soul Cleansing reviewed on 2010-07-16



Self-Inflicted Violence - Defeated reviewed on 2014-02-26



Semai - Delubrum reviewed on 2013-03-11



Semantics - Semantics reviewed on 2020-10-13



Semiomime - From Memory reviewed on 2011-07-06



Sempervirens - Dirge of the Dying year reviewed on 2008-11-02



Sensational - Get On My Page reviewed on 2001-08-13



Sepentina Satélite - Nothing To Say reviewed on 2009-01-05



September Collective - Always Breathing Monster reviewed on 2010-05-24



Septicflesh - Communion reviewed on 2008-05-08



Simon Šerc - Bora Scura reviewed on 2018-05-21



Sermon of Flames - I Have Seen the Light, and It Was Repulsive reviewed on 2021-09-16



Serpent Ascending - Ananku reviewed on 2016-10-19



Serpentine Path - Emanations reviewed on 2014-09-16



Serries/ Taylor + Verhoeven - An Evening At Jazzblazzt reviewed on 2021-08-09



Servant Girl Annihilator - Higher Source reviewed on 2016-12-15



Servant Girl Annihilator - Soft White Damn reviewed on 2017-04-18



Servile Sect - Stratospheric passenger reviewed on 2007-12-29



SETT - First And Second reviewed on 2020-07-19



Seven Lies About Girls/Dere​k Roge - Split reviewed on 2012-07-29



Seven that Spells - Black Om Rising reviewed on 2008-09-17



Seven that Spells - Future Retro Spasm reviewed on 2011-03-12



Seventh Wave - Psi-Fi reviewed on 2018-07-11



Seventh Wave - Things To Come reviewed on 2018-06-26



Steve Severin - Blood Of A Poet reviewed on 2011-05-24



Steven Severin - Vampyr reviewed on 2013-01-23



Sewer Election - Sex/Death reviewed on 2007-06-02



Sexterminator 69 - Violazione Di Sepolcro reviewed on 2010-08-14



Shadows Ground - In Eternal Coldness of the Night reviewed on 2010-05-19



Shakatak - Fiesta + Utopia reviewed on 2018-03-21



Shakatak - Invitations reviewed on 2017-07-19



Shambala Networks - The Last Winter reviewed on 2014-10-20



Chris Sharkey - Presets reviewed on 2021-07-02



Sharron Kraus & Harriet Earis - Winter Songs / Caneuon y Gaeaf reviewed on 2014-12-11



William Shatner - Has Been reviewed on 2005-02-24



William Shatner - Ponder the Mystery reviewed on 2015-01-27



Shaved Women - Self Titled reviewed on 2012-11-05



Shazzula Nebula/Various Artists - Black Mass Rising(DVD) reviewed on 2012-02-18



She Spread Sorrow - Midori reviewed on 2018-06-01



She Spread Sorrow - Mine reviewed on 2018-12-05



She Spread Sorrow - Rumspringa reviewed on 2015-09-23



She Walks Crooked - Pink Foot Bandage Volume 1 reviewed on 2018-04-19



She Walks Crooked - Pink Foot Bandage Volume 2 reviewed on 2018-07-03



David Shea - Rituals reviewed on 2015-01-29



James Shearman - Artefacts reviewed on 2017-09-07



James Shearman - At The Bottom Of A Deep Hole reviewed on 2020-10-07



Shedding - What God doesn't Bless,You wont love;what you don reviewed on 2007-03-19



Shedir - Finite Infinity reviewed on 2020-10-12



Shepherds - Loco Hills reviewed on 2008-02-16



Sheriffs Of Nothingness - An Autumn Night At The Crooked Forest- Four Firepl reviewed on 2020-09-23



Scott Sherk - Alentejo reviewed on 2018-05-23



Scott Sherk - New York Glyptic reviewed on 2013-05-29



Shield Your Eyes - Shield Em reviewed on 2010-03-13



Mike Shiflet - Ichinomiya 5.3.6 reviewed on 2007-02-09



Mike Shiflet - Merciless reviewed on 2012-06-12



Shift - Abandon reviewed on 2017-10-04



Shift - Altamont Rising reviewed on 2014-09-02



Shift - Have No Fury reviewed on 2005-02-07



Shift / Mutant Ape - Split CD reviewed on 2006-03-11



Shigam - Beauty reviewed on 2003-04-15



Shining Sex - Miss Death reviewed on 2012-10-03



Shining Sex - Tender Flesh reviewed on 2010-05-28



Shining Sex/Midnight Party - Split reviewed on 2016-01-21



Shira Legmann/ Giacinto Scelsi - Suite No.9/ Quattro Illustrazioni/ Un Adieu reviewed on 2021-01-26



Iain Shirley - Never Known Questions : Five Decades of The Reside reviewed on 2016-05-23



Shit & Shine - Cherry reviewed on 2008-01-23



Shit & Shine - Jealous of Shit & Shine reviewed on 2006-11-18



Shit &Shine - Kuss Mich Meine Liebe reviewed on 2008-09-03



Shivaree - Rough Dreams reviewed on 2002-07-15



Shiver - Born To Lose reviewed on 2013-09-24



Shivers - Shivers reviewed on 2015-01-13



Shizoey - Lineaments reviewed on 2010-08-07



Shock Frontier - Tumult reviewed on 2018-05-03



Shocking Dark - Shocking Dark(Blu Ray) reviewed on 2018-06-16



Shogun's Joy of Torture - Shogun's Joy of Torture( Blu Ray) reviewed on 2021-02-23



Shrine - Ordeal 26.04.86 reviewed on 2017-01-09



Shroud Of Vapour - Suicide Forest Sessions reviewed on 2015-07-31



Shumoizolyatsiya - Visibilis Trans Illusio reviewed on 2020-06-08



Shumoizolyatsiya/ Train Cemetery - Split reviewed on 2020-01-28



Shumoizolyatsiya/Rein - Self Titled reviewed on 2018-11-26



Shurayuki-hime - In The Beginning, Woman Was The Sun reviewed on 2018-01-24



Shurayuki-hime - Kanno Sugako reviewed on 2016-06-03



Shurayuki-hime - Mori reviewed on 2018-04-30



Shurayuki-hime - Noe Itô reviewed on 2016-08-12



Shurayuki-hime - Seifuku II reviewed on 2017-09-11



Shurayuki-hime - Swankiss reviewed on 2016-07-24



Shuren the Fire - My words laugh behind the mask reviewed on 2004-09-03



Shuttle358 - Chessa reviewed on 2005-04-14



Shuttle358 - Frame reviewed on 2007-02-28



Si Zentner/Martin Denny - More/Exotica Suite reviewed on 2013-09-20



SIAN - Setting/Another reviewed on 2017-01-18



Sic Alps - A long Way Around to a Shortcut reviewed on 2008-07-27



Sickness of Snakes - Nightmare Culture reviewed on 2013-06-24



Sickoakes - Seawards reviewed on 2006-03-21



Frank Sidebottom - Fantastic Show Biz Box Set reviewed on 2015-03-18



Siege - Siege(Blu Ray) reviewed on 2021-08-17



Sigh - Graveward reviewed on 2015-09-17



Sigh - Imaginary Sonicscape reviewed on 2001-08-07



Sigh - Scorn Defeat reviewed on 2015-02-16



Sigillum S - Studs And Divinity reviewed on 2014-10-11



Signal - Robotron reviewed on 2007-09-26



Signal Quintet - Yamaguchi reviewed on 2007-07-13



Signer - The New Face of Smiling reviewed on 2004-10-14



Sigue Sigue Sputnik - Flaunt It reviewed on 2020-11-05



Sigur Rós - ( ) reviewed on 2002-11-21



Sigur Ros - Saeglopur reviewed on 2006-10-03



Valgeir Sigurdsson - Ekvilibrium reviewed on 2007-08-09



Sihir - Midnight Mystery reviewed on 2020-06-09



Sihir - Spirit Manifestation reviewed on 2019-09-02



Sihir - The Other World reviewed on 2019-07-23



Sihir, Dead Palace Clique, Les Cauchemar - Split reviewed on 2019-11-21



Sil Muir - Self Titled reviewed on 2010-09-08



Silcharde - De Martyrs A Bourreaux reviewed on 2012-08-20



Silence & strength - Opus Paracelsum reviewed on 2007-01-26



Silent Night Deadly Night 1 & 2 Limited - Silent Night Deadly Night 1 & 2 (Blu Ray boxset) reviewed on 2020-12-03



Silly Wizard - Silly Wizard reviewed on 2019-10-09



Simon Magus - I Traded Virginity for Vice reviewed on 2014-11-05



Claudio Simonetti - Demons OST Deluxe Edition reviewed on 2019-10-23



Claudio Simonetti - Opera OST reviewed on 2017-05-26



Jean "Valnoir" Simoulin - Analogue Black Terror(Book) reviewed on 2019-12-05



Rose Simpson - Muse, Odalisque, Handmaiden(Book) reviewed on 2021-02-25



Sindre Bjerga & Fabio Orsi - Brombron 28: Faded Brown And Gray reviewed on 2014-12-30



Sinfonia Erotica - Sinfonia Erotica(Blu Ray/ DVD) reviewed on 2018-07-26



Raoul Sinier - The Dollmaker Tales reviewed on 2020-12-24



Sink - Holy Testament reviewed on 2013-03-06



Sir Arthur Conan Doyle - The Hound of the Baskervilles reviewed on 2017-08-30



Sir Isaf Gul - Four-String Guitar & U reviewed on 2012-02-04



Kenji Siratori - Bonnou Machine reviewed on 2008-02-19



Sirotek - My Art Is My Psychota reviewed on 2012-01-27



Sissy Spacek - 15-Tet Oakland reviewed on 2010-06-25



Sissy Spacek - California Ax reviewed on 2008-04-29



Sissy Spacek - Dash reviewed on 2012-04-25



Sissy Spacek - Devils Cone and Palm reviewed on 2006-09-28



Sissy Spacek - Freaked With Jet reviewed on 2012-01-24



Sissy Spacek - French Record reviewed on 2008-05-22



Sissy Spacek - Grisp reviewed on 2012-03-26



Sissy Spacek - Remote Whale Control reviewed on 2007-04-11



Sissy Spacek - RIP reviewed on 2012-04-25



Sissy Spacek - s/t reviewed on 2006-06-16



Sissy Spacek - Wastrel Projection reviewed on 2012-09-12



Sissy Spacek - Wreck reviewed on 2014-05-27



Sisternatus - Division One reviewed on 2007-04-18



Six Twilights - Six Twilights reviewed on 2007-07-15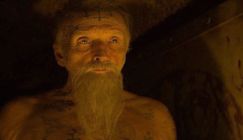 Belzebuth - Belzebuth
Belzebuth is an action & gore edged 'dealing with demonic forces' thriller. It's very much in the vein of the Omen films, or the later ...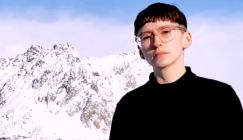 Tine Surel Lange - A Great Ear F...
One of the more creative and distinctive sound-art/ manipulated field records to appear in recent times was this year's Works For Listening 1-10. Relea...