Scar Culture - Inscribe [Century Media - 2001]Century Media is not a label that has a habit of signing garage bands and, even before listening to this new Scar Culture album, we can presume that it's no exception... And what a surprise! It is not! Scar Culture is a metal/grindcore/hardcore hybrid (metalcore?) and it seems that, like so many bands, they like high tempos, blast beats, growled and screamed vocals, abrasive guitar riffs, stop-start dynamics & a certain amount of groove. They also are Billy Milano's new protégé (and we know that the S.O.D. frontman wouldn't help a band he doesn't believe in) and he's the one who produced "Inscribe" and got the band signed to CM."How is the music?" That's the thousand dollars question, isn't it? Well, the playing is very tight and the punchy production lets the low-end brutality come through unaltered (the guitar sound is huge!), they even remind me of Gorguts without the weird guitar experimentation, but the sad news, at first anyway, is that the band doesn't write very memorable songs. This becomes even more evident after one has listened to the cover of Faith No More's "Surprise Your Dead" at the end of the album; don't get me wrong, the disc contains a bunch of great riffs and some very intense moments - I can't help the urge to move around while this disc is playing - but after it's over there isn't much left to remember as far as songs are concerned (hell, that FNM song stays in my head much more than the band's original material).All this brutality and those crushing riffs seem to be used as an end instead of as a mean to get somewhere. I suppose that many bands do this (even moreso on their first album) and there is nothing wrong with musicians that play the music they love and have fun while doing it - on this level the album is a success - but I'm worried that people who are looking for the next metal anthems or a little more artistic depth will be deceived (yeah, I know, all the true metal fans are insulting me right now). Deceived as much as one can be deceived by very well performed, recorded and arranged brutal metal album that is!On a final note, I've realized that the more I listen to this album, the more I enjoy it. My opinion of it is somewhat ambiguous: At first I was going to give it a lower score but it's so well done, the riffs are kicking so much ass... I can't help but enjoy it even if the songs aren't that special in themselves. I also must keep in mind that ultra-heavy & brutal metal has never been the place to go for great songwriting (well, except Suffocation and a select few) and that this band gives their fans exactly what they want; a punch in the face!Although this is my final word for now, I must admit that this album got better with every listen and it definitely deserves a choice spot on your want-list if you're looking for this kind of all out metal attack.I wouldn't be surprised if this band got bigger in the next few years since they obviously know what they're doing and show lots of potential playing-wise and arrangement-wise; now they just have to focus on the songwriting aspect a little bit more if they want to be remembered along the greats one day...All this constructive criticism was brought to you by Musique[Machine].Release date: October 2nd 2001










Scar Culture - Inscribe
Century Media is not a label that has a habit of signing garage bands and, even before listening to this new Scar Culture album, we can presume that it's no ...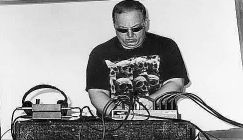 Schloss Tegal - Back To The Dark...
Existing since the late 1980's Schloss Tegal is an incredibly important and influential project, within both the dark ambient and industrial scenes. It...