Tarab - Housekeeping

I'd never heard of Tarab before Housekeeping, but this is a very accomplished release, of equal interest to ears tuned to field recordings, electroacoustic music, or noise. The CD has two long tracks, both past 15 minutes, accompanied by an insert that explains the album. Housekeeping is just that: a release that tidies up lots of discarded, neglected, and forgotten recordings - those files that lurk at the back of the computer - and combines them finally: gold from base metals.


The Sleeper - The Sleeper(Blu Ray & DVD)

The Sleeper is a (fairly) recent 1980's set Sorority house slasher, with an effectively creepy winter setting, creepily deranged killer, and some fairly good retro detail. Sure it wears its influences clearly enough, retreads the familiar genre tropes in a fairly even manner. But what is fairly original is the fetishism of the killer & his mannerism, making what we have here rather akin to the Neo-Giallo films, though of course with a slasher focus. From Scream Team Releasing here is a dual Blu Ray/ DVD release of the film- bringing together directors commentary, a one-hour making of, and a deliberately worn VHS version of the film.


Robert Rich - Neurogenesis

Neurogenesis is the latest album from respected and influential US ambient artist Robert Rich. And once again it finds him trying something different from his previous offering 2020's Offering To The Morning Fog-which focused on hazy & warming tones/ structures. Neurogenesis is an album that finds up-beat Berlin school ambient/ electronica sound, meeting cascading electro minimalism. Sure, later on, we get dips into the slightly slower–to-moodier fare, but mostly this is a pulsing, urgent if at points quite spacey record.


Mogul Mowgli - Mogul Mowgli(Blu Ray)

Mogul Mowgli is an edgy 'n' frank drama, full of passion, and arty touches. It's a troubling-yet-never sentimental look at circuital ill-ness, identity, and belief. The 2020 film follows Zed- a up 'n' coming British Asian rapper- who's on the cusp of making it big, when he suddenly gets knocked down by an illness. Here from the BFI is a new Blu Ray release of the film, taking in a high definition print, commentary track & a few other extras.


Be-Bop Deluxe - Drastic Plastic

Originally released back in 1978 Drastic Plastic, was the 5th & final album from the UK four-piece Be-Bop Deluxe. It saw the band largely moving away from the prog & glam rock styling's of their previous work, towards a blend of new wave, art rock and early synth-pop tropes. It certainly was a daring & risky release, that sometimes worked, sometimes didn't, but you certainly have to admire the band for stepping outside their four-album comfort zone. Here from Cherry Red Sub-label Esoteric Records, we have a recent deluxe reissue of the album- with the double CD set bringing together two mixes of the album, a good selection of bonus tracks, an inlay booklet & mini-poster.


Rose Simpson - Muse, Odalisque, Handmaiden(Book)

Rose Simpson states that she never wanted to write a book about her time with the Incredible String Band, however she points out that the women of the psychedelic music scene have long been underrepresented in print. Rose has written this book for all of those women who have been largely forgotten or ignored, who in their own way helped to change the face of the political, cultural and spiritual landscape of the 1960s and beyond.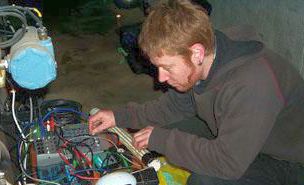 Tarab - Housekeeping
I'd never heard of Tarab before Housekeeping, but this is a very accomplished release, of equal interest to ears tuned to field recordings, electroacoustic m...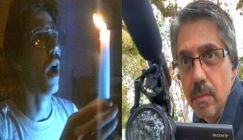 Mark Polonia - Of gore-bound far...
When one thinks of gore-bound, yet creative Short-On- Video films of the 1980's & 1990's- the first two names that come to mind are Mark and John Polonia...