Gary Numan - The Pleasure Principle - The First Recordings

Hot on the heels of recording his (soon to be) first number one album, Replicas, Gary Numan was back in the studio recording his follow-up, The Pleasure Principle. Recording under his stage name instead of Tubeway Army, his third album saw the band take a different approach - no guitars. Along with this, the synths took a larger role, and an atmospheric touch was added with a viola. The songs spoke for themselves, and The Pleasure Principle was his second number one album of the year. Beggars Banquet is celebrating the 40th anniversary of this album by releasing a two disc set of demo versions, outtake mixes, and Peel Sessions.


Halo Manash - Unetar

Unetar is a reissue of a 2016 release from Finish dark ritual ambient collective Halo Manash. This recent CD brings together the two original tracks from its first time C40 release, as well as a third track that was released on a compilation- giving this reissue a runtime of forty-eight minutes.


Philip Thomas - Morton Feldman Piano Box Set

Over the last ten-to-fifteen years, the interest in the work of key American modern classical composer Morton Feldman has grown in leaps and bounds- with new playings/ recordings of his work appearing each year. And itís easy to see/hear why- as Feldman skeletal, sparse yet often haunting & melancholic work is really unlike any other composers work- you know when your listening to a Feldman work and his best compositions really reward ones attention/ time tenfold. Iíve dabbled in the work of other modern classical composers work- but Iíve always returned to Feldman again & again. Here from Sheffield based modern classical/ modern composition label Another Timbre is a rather splendid five box set of piano works composed by Feldman and played by remarkable talented British pianist Philip Thomas- the set offers up both short, mid-length & longer works- so really whatever your Feldman preference you'll be happy with this set.


Catherine Lamb - Point/Wave

Point/Wave is a recently released work from US composer Catherine Lamb- who creates often tonally blurring modern compositions. This thirty seven-minute work is for solo guitar & electronics, and itís a both oddly stern-yet- wavering sour bit of composition- with a pitch altering guitar moving with subtle electro simmer. This release appears in the form of a CD on Another Timbre- with the thirty-minute piece been offered up as a single track


Llyn Y Cwn - Twll Du

Like many sparse & atmospheric genres, dark ambience can be a tricky genre to do right. Thereís certainly a very thin line between been creepily believable & bone-chilling, and downright tacky & contrived. Itís all about getting the right balance of haunting & brooding harmonies, dynamic sound texture use, and all-round generally sound atmospherics. Hereís the first physical release from this welsh dark ambient project Llyn Y Cwn- and unfortunately itís an album that feels very much on the cusp between effective enough-and-over doneÖwhich is a real pity, as Iíve always had a soft spot for the dark ambient genre counting the likes of Yen Poxís Blood Music & Band Of Painís Reculver as some of my favorite/ often revisited albums in the genre.




Birdy - Birdy(Blu Ray)

Birdy is one of the more original, thought-provoking and at times equally powerful & moving dramas of the 1980s. Itís a blend of bittersweet 1950ís come of age friendship movie, post-war hospital drama, with later darts into brutal/ troubling war footage. From Powerhouse films here we have a recent Blu Ray release of the film- featuring a new print of the film, and a good selection of extras.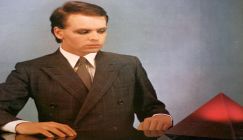 Gary Numan - The Pleasure Princi...
Hot on the heels of recording his (soon to be) first number one album, Replicas, Gary Numan was back in the studio recording his follow-up, The Pleasure Prin...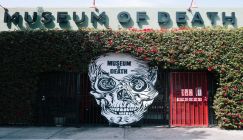 Museum Of Death - Death-Tripping
Here at M[m] we cover a fair bit of extreme fair- be it sonically, visually, or thematically. And one of the most used themes to shock has always been death-...