Universal Terror - Universal Terror(Blu Ray)

From Eureka here's Universal Terror another collection of Boris Karloff films produced by Universal Studios. The three films featured here date from between the late 1930s and the early 1950s. And while there not all are terror/ horror films, as the set's title might suggest, each features a great Karloff performance, and are in their own right worthy films. With each picture getting 2k scans & great new commentary tracks.




Applez91 - Wall Maria

Wall Maria takes in a single half-an-hour example of intense purr 'n' drill-based walled noise. This Portugal-base project started in the early summer of this year- with around fifteen releases to its name thus far, taking in splits and stand-alones- like much of the modern wall noise scene, most of these are digital-though there have been a few physical releases.




Earthflesh & Eyerolls - Elemental Atrocities

Earthflesh, aka Bruno Silvestre Favez, hailing from Switzerland and Eyerolls, aka Mx. Zoe!, hailing from Maryland, USA, came together for Elemental Atrocities. It's a collaboration rather than a split, as both are joining forces to create the work here. We find harsh noise mixed with the drone and dark ambient elements, then infused with HNW and ANW details and occasional field recording/ samples. Altogether it makes for a quite volatile sonic cocktail, high with agony and despair.




Altars - Ascetic Reflection

Returning after eight long years since their debut LP, Paramnesia, Australian death metallers Altars have risen from the depths to grace the world with their crushing new album, Ascetic Reflection. From the haunting cover art down to the eight well-formed, and well-planned tracks, their return is a blistering and dynamic treat for the senses. Self-analysis, discovery, and perception are the themes here, both lyrically and via the mirrored song structure, and with this analysis, one also has the benefit of engaging and evolving metal to add to their inward journey. While re-evaluating oneself, what better time to challenge one's definition of death metal.




Burning an Illusion - Burning an Illusion (Blu Ray)

Burning an Illusion is an early 1980s London set drama focusing on the life and love of a young black British woman. It gives a great snapshot of Thatcher's London in the decade, and how afro British people were treated during this period. But it also stands as a compelling study of moving out of one's parent's home, and how first relationships develop/change. Here from the BFI is a Blu-Ray release of the film, featuring a few new extras & a good selection of archive material.




Human Lanterns - Human Lanterns( Blu Ray)

In 1974, Hong Kong-based martial arts studio, the Shaw Brothers teamed up with British Hammer studios for the release of the movie, Legend of the 7 Golden Vampires. A first for both studios linking horror and martial arts and subsequently leading to the birth of a small but fruitful subgenre of martial arts cinema, the martial arts horror movie. Best known for Shaw Brothers Black Magic trilogy and Ricky Lau and Sammo Hung's Mr Vampire series, the martial arts horror movie thrived throughout the 1970s and 1980s. They were often more than a little camp, always outrageous and always unique.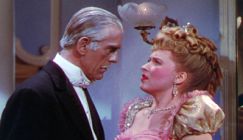 Universal Terror - Universal Terr...
From Eureka here's Universal Terror another collection of Boris Karloff films produced by Universal Studios. The three films featured here date from be...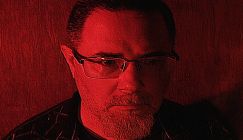 Joe Sherlock - The King of modern...
Oregon-based Joe Sherlock is one of the more distinctive of modern low-budget genre directors- his work blends sci-fi and horror tropes, with wacky and often...