A Severed Head - A Severed Head( Blu Ray)

Based on the 1961 Iris Murdoch novel of the same name, A Severed Head has a very misleading title. What sounds like it should be a horror movie is actually something quite different and unique. Whilst the film does have a darkness at its core it also incorporates elements of farce and satire to tell a tale of sexual permissiveness in middle class society. Influenced heavily by Max Ophüls 1950 classic of French cinema La Ronde, A Severed Head is a bizarre and wonderful film that twists and turns throughout.


Deaf Center - Low Distance

Deaf Center made their name in the mid-2000s amid a wave of artists exploring the intersections between modern classical and some the darker regions of electronic music. Their debut album Pale Ravine (2005) became a standard bearer for the style, several iterations of which were produced by artists on the Type record label from 2005 to 2010. The duo of Erik Skodvin and Otto Totland released a follow-up, Owl Splinters, in 2011, but since then - barring one short EP - the duo have primarily focussed on other projects. Low Distance is released on the boutique label Sonic Pieces.




Bryan Lewis Saunders - Near Death Experience

Near Death Experience is a harrowing, often intense & at times deeply disturbing trip into the mind of American spoken word artist Bryan Lewis Saunders. This CD release appears on Ukraine's Old Captain records- taking seventeen tracks and a runtime of seventy four minutes. It's fair to say it's one of the most troubling, at times downright unsettling & scary recordings I've heard in sometime.


Linda Catlin Smith - Wanderer

Wanderer is the third release on Another Timbre from this Toronto based composer- it finds her severing up a selection eight hauntingly melodic yet at times sparse & melancholic works. The key sonic focuses of many of the tracks here is the piano, though other instrumentation is arranged around it in an often greatly dramatic & creative effect.


Arve Henriksen, Eivind Aarset & Jan Bang - The Heights of the Reeds

The Heights of the Reeds is a somber cinematic soundscape created by Norweigen musicians associated with the world of modern jazz, led by trumpet player and vocalist Arve Henriksen. The most audible timbres on the album are that of the trumpet and winds, but there are (sparing) orchestral touches as well, and a faint presence of ambient electronics from producer/sampler Jan Bang, which contributes to its immersive filmic quality.


Maurice Louca - Elephantine

Maurice Louca is an Egyptian experimental musician & composer born in Cairo where he currently lives and works. He is the co-founder of the bands Bikya, Alif and Dwarves of East Agouzoua. Elephantine is his third solo album, & his first for Northern Sky/Sub Rosa. On this release he takes out a large ensemble of 12 players to interplay into his unique blend of Middle Eastern and African rhythms to bring something that flows into the lane of Sun Ra's magic, and perhaps even Miles Davis's work at the height of Fusion.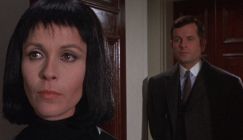 A Severed Head - A Severed Head( ...
Based on the 1961 Iris Murdoch novel of the same name, A Severed Head has a very misleading title. What sounds like it should be a horror movie is actually s...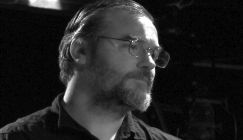 Stephen Thrower - Harvesting Cin...
Stephen Thrower should need little or no introduction to fans of gory, sleazy & heady cult/ exploitation film fare- he's written lengthy tome...