Various Artists - Breakdance 1 & 2 OST

There are many things that reminds one of the 1980ís- the original tape walkman, VHS & having to rewind them, Rubix cubes, Back The Future, & ET. But one of the most memorable things to me- been a teen in the mid-decade, was rap, hip-hop and itís related culture- it just seemed to be the coolest thing in the world to me at that time. And I think one of the key things that started this interest was the two breakdance films- 1984ís Breakiní( or Breakdance as it was known in the UK), and itís sequel from the same year Breakiní 2: Electric Boogalo. Here on Cherry Pop is a much needed double CD reissue of the films equally impactful, and at the time big selling soundtracks- that aptly blended together slick & street bound R&B, electro-funk, hip-hop influenced pop, body popping instrumental tracks, and robo-vocal fired 80ís dance music.


Vomir/Shumoizolyatsia - Split

Hereís a walled noise split that brings together two twenty-five to thirty-minute examples of dense & crushing HNW. The release brings together French wall noise legend Vomir, with Russia based Shumoizolyatsia (Noise insulation) - itís presented in the form of a pro-pressed CDR, on British wall noise label Void Singularity Recordings.


Feuersalamander Auf Abattoir - Commentary on the Apocalypse

Commentary on the Apocalypse is a C30/digtital download that sits somewhere between active textured noise study, searing walled noise, and violent improv. Itís the first, and thus far only sonic fruits from Feuersalamander Auf Abattoir- which brings together respected Italian noisemaker Lorenzo Abattoir(Nascitari, Tomorrow I'll Shoot Myself In The Mouth, PSICOPOMPO, Lach) & Austrian based Christoph F.( Feuersalamander auf Marzipan, Fall Into Dry Lungs, Dry Lung Records).


Der Blutharsch and the Infinite Church o - Wish I Werenít Here

Der Blutharsch and the Infinite Church of the Leading Hand are the chief musical project of Albin Julius the Austrian musician who is known for his work with The Moon Lay Hidden Beneath a Cloud and Death in June to name but two of the bands with whom he has played. Originally spawned as a side project, Der Blutharsch took on greater significance for Julius, once the debut self-titled release was issued on a very limited-edition picture disc in 1996. Ranging from dark ambient, and industrial to a more rock-based sound the band have diversified greatly over the years, and from starting out as Juliusís solo project they now appear to be a full band. Joining Julius on keys are guitarists Bain Wolfkind and JŲrg BuchmŁller, and drummer Marthynna. Julius has at times flirted with far-right imagery, however, for this review I shall attempt to put all politics to one side and concentrate purely on the music.


Raison D'Etre - Enthralled By The Wind Of Loneliness

Raison D'Etre- the project of Swedish musician Peter Andersson, should need no introduction, as it's one of the most famous & respected projects in the dark ambient genre. The project was formed in 1991 and remains active today- releasing twenty-four albums, and nine compilations for its nearly 30-year history.


Dosis Letalis/Ushinawareta Tamashi - Split

Here we have a two way CDR/digital split severing up two half-an-hour slices of textured noise/ANW. The release brings together scene favourite Dosis Letalis, and relative newcomer Ushinawareta Tamashi- for an enjoyable hours worth of nicely crafted wall making.


Chernogray - Likho

Likho is the third release from Russian walled noise project Chernogray- it finds two hour long examples of often dense, storm-bound, though at times layer active wall matter- presented as either a double CDR or digital download on French label Required Rate Of Return


Brutal - Brutal( DVD/ Blu Ray)

Unearthed Films have a great track record for releasing extreme, yet often highly creative & thought-provoking films from around the world. And here with Brutal they done it once again- the 2018 Japanese film is probably one of the most intense, bloody gruelling, and unforgiving love stories youíll ever have come across- it sees a male & female serial killer going about their murderous ways- then later meeting to form a very disturbing bound.


The Green Inferno /Cannibal Holocaust II - The Green Inferno( Blu Ray)

Appearing in the dying embers of the Italian genre boom, The Green Inferno /Cannibal Holocaust II sold its self as a return to the classic Cannibal films of the late 70ís/ early 80ís. But in reality, its best described as an eventful, often cheesy, and campy Jungle adventure action picture- with very fleeting gore & cannibal elements. For a long time, the movie has been out-of-print, so here on 88 Films is a multi region Blu Ray pressing of the film.


Triumvir Foul - Urine Of Abomination

American death metal duo Triumvir Foul, are from Portland, and formed in 2014. In the same year, a demo mini-album was released. Then, in 2015 and in 2017, two full-length albums were released. And so, at the beginning of 2019, Triumvir Foul returned with a new mini-album, which is a joint release between American label Vrasubatlat, the Irish label Invictus Productions and the American label 20 Buck Spin. The mini-album Urine of Abomination appeared in several formats- LP in two variations - yellow and black, CD and tape, and digital form.


Climax - Climax (Blu Ray)

Climax is the most recent cinematic experience from infamous & controversial Argentine-French filmmaker Gaspar Noť (I Stand Alone, Irrťversible, Enter the Void). The films best described as a cross breed between dance performance piece, art-house horror, and at times brutal drama. Here on Arrow Video, we have a Blu Ray release of the film- bringing together a directors commentary, and a good selection of extras.


Robert Rich - Tactile Ground

Tactile Ground is the latest offering from respected US ambient artists Robert Rich. The album appears in the form of a two-CD set, and really it finds Rich offering up another fairly varied journey into his ambient craft- moving between rich & lulling blends of melodic piano & soothing field recordings. Onto glowing & spiritual space ambience, through to mysterious drifts bringing together muffled voice elements & brightly cascading with lulling ethno ambience, and beyond.


Stefan Thut - About

About is a just shy of hour-long example of extremely sparse, pattern-based, but very subtle altering modern composition from German composer, improviser & Cellists Stefan Thut. This is the fifth release on up & coming American modern composition label Elsewhere Music- and itís presented as a CD in a gatefold sleeve.


Alchem - Viaggio Al Centro Della Terra

Female fronted Italian Gothic Prog Metal band Alchem hail from Rome/Lazio. They were formed in 2000 from the ashes of Acidaluna, a band originally put together by the duo of guitarist Pierpaolo Capuano, and vocalist Annalisa Belli. The current lineup is augmented by Luca Minotti on bass guitar and programming. Viaggio Al Centro Della Terra (Journey to the Centre of the Earth) is only the bandís second full-length album, however, they have also released an EP and there is a compilation CD that rounds out the bandís discography.


Jussi Lehtisalo - Dead

Jussi Lehtisalo is one of those musicians that just keeps putting out new music all the time, and he is one of the most prolific players in the experimental rock world. For those that are not familiar. Jussi is the bassist and founder of the Finnish band Circle- one of the greatest progressive/experimental rock bands in the world. If you are not familiar you should get your self turned on to Circle.. immediately.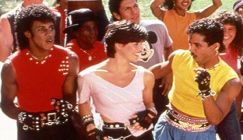 Various Artists - Breakdance 1 & ...
There are many things that reminds one of the 1980ís- the original tape walkman, VHS & having to rewind them, Rubix cubes, Back The Future, & ET...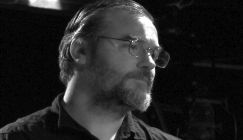 Stephen Thrower - Harvesting Cin...
Stephen Thrower should need little or no introduction to fans of gory, sleazy & heady cult/ exploitation film fare- heís written lengthy tome...