Death Screams - Death Screams( Blu Ray)

Death Screams is an early 1980's North Carolina set slasher- featuring corny 'n' camp dialogue/ characters, some neat brooding stalk scenes, and in its later half some rewarding kills. Sure it's derivative as hell, and at times feels like a bad F13 knock-off/ ropy squeal, but it's a hella-a lot of creepy/ campy fun, and if you dig golden age slasher- you'll get a big kick out of the picture. Here from the folks at Arrow- both in the UK & US- is a new Blu ray release of this lesser-seen stalk 'n' slash. It features two commentary tracks- one from the film's producer & effects artists, and one from the always great slasher loving podcast The Hysteria Continues, along with a making-of, and few other extras.




Bourbonese Qualk - The Spike

The Spike is the next in Klanggalerie's CD reissue series of albums by Bourbonese Qualk- a UK based anarchistic and experimental music collective who existed (on and off) between the early 1980s and the early 2000s. The Spike was the collectives sixth full-length release- originally appearing in 1985- it saw an album that blended electro beat bound fare with rumbling bass, brood industrial elements- with touches of world music elements, atmospheric guitar scaping/ ambience, and sidesteps into more wonky and ritually anarchic shout 'n' operatic warble.




Renaldo and the Loaf - Hardly Gurning While The World Is Turning

Here we have a fourteen-track remix album of Renaldo & The Loaf's great 2017 come-back record Gurdy Hurding. It takes in an interesting selection of artists doing the remixes, along a nearing twenty-minute track from the pair featuring a remixed selection of elements that didn't make it onto the original album- all making for a great companion to the original Gurdy Hurding.




No One Heard The Scream - No One Heard The Scream(Blu Ray)

No One Heard The Scream is a Spanish thriller from the early 1970's- it blends Hitchcock like plot tropes, subtle Giallo elements, touches of drama, and a neat enough twist in its tail. Here from Severin, is a new Blu Ray release of this film with the disc featuring a wonderful new print of the picture, and a featurette focusing in on Spanish Giallo.




Yves Charuest / Benedict Taylor - Knotted Threads

Knotted Threads is a five-track CD/ digital download that perfectly fits its title. As what's on offer here is a selection of tight, taut, and tense improv for alto sax and viola- all making for a wholly intense and consistent album.




Jean D.L / Rutger Zuydervelt - Scramblings

Scrambling is a rather atmospheric and at points quite low-key cinematic album, which blends moody guitar scaping, minimal electronics, field recordings and subtle string elements. The release brings together Rutger Zuydervelt( Machinefabriek, solo work, Piiptsjilling) and Jean D.I- who create an inmate, yet unease, at points subtly surreal eight-track album.





Dave Phillips - Humanity Is The Virus

It must be a good ten or so years since I've last heard anything from radical, at times deranged and downright gut-wrenching sound maker Dave Philllips. And I must say this C32/ digital download rather surprised me, as instead of the normal sickly 'n' unsettling sound art I'm used to hearing from Mr Phillips. What we get here are two (relatively) formal songs, with real instrumentation/ choirs, and a very horror fed vibe- which for some reason keeps recalling Dario Argento's three mother's trilogy- well at least the first two chapters 1977's Suspiria, and 1980 Inferno.




Joseph Lanza - Easy-Listening Acid Trip

Easy-Listening Acid Trip is a glossy and psychedelically colourful book examining the blending of the musical genres of easy-listening and psych rock 'n' pop in the 1960s. It's an intriguing, and largely very readable book, which looks at the surprising relationship between these two genres- which before/ after this time have largely stayed separated and remote from each other.




Various Artists - Separate Paths Together – An Anthology Of British

If there's one thing that's synonymous with the musical landscape of the 1970's it's the whole singer/ songwriter scene. Here from Cherry Red's '60s/ 70's focused sublabel Grapefruit Records, is Separate Paths Together- a three-CD anthology collection focusing on British male singer/ songwriters from between the years 1965 and 1975. And it's a wonderful varied, consistent, and rewarding boxset- that moves through a fair few genres/ takes on singer/songwriter craft, taking in tracks from the known, lesser-known and decidedly obscure artists.




Funuke Show Some Love, You Losers! - Funuke Show Some Love, You Losers!( Blu Ray)

Funuke Show Some Love, You Losers! is a family drama-come-black comedy, with some quirky touches here and there. This is the first-ever Blu Ray release of this award-winning/ nominated Japanese film, with the disc featuring a new scan of the picture, as well as a selection of archive extras.





The Crimes Of The Black Cat - The Crimes Of The Black Cat( Blu Ray)

The Crimes Of The Black Cat is an early 70's gialli of Italian/ Danish origins, which follows a blind pianist/ soundtrack composer trying to figure out who's commits a series of murders relating to a fashion house. It's a rewardingly twisting 'n' turning, if at times slightly cliched example of the genre- with a black-gloved killer and hatted killer, an amateur sleuth who's determined to get to the truth, and a selection shifty/ sleazed suspect. Though there are some original-to-nasty touches here and there, many of the murders are committed by a cat that has had its claws dipped in poison, and we get a very extreme nude slower slashing scene towards the end of proceedings. Here from Caldron films, an up 'n' coming genre reissue label is a recent reissue of this lesser-seen gialli - with the disc featuring two new commentary tracks, and a few other extras.




Zombi - Liquid Crystals

Pennsylvania's dynamic duo, Zombi, are back with another EP on Relapse - Liquid Crystals. Continuing their evolution, Moore and Paterra further explore moods, textures, and the borders of cinematic, synth-laden rock. Never a disappointment, Liquid Crystals is another wonderful addition to a rock-solid discography.




Sermon of Flames - I Have Seen the Light, and It Was Repulsive

Sermon of Flames is an Irish death metal duo with such an impenetrably thick sound, you'd think they were a full lineup. With a low register stygian distortion, they channel the demonic subterranean sound first explored by the likes Immolation and Gorguts.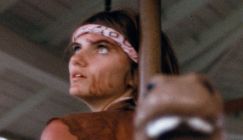 Death Screams - Death Screams( Bl...
Death Screams is an early 1980's North Carolina set slasher- featuring corny 'n' camp dialogue/ characters, some neat brooding stalk scenes...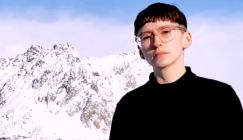 Tine Surel Lange - A Great Ear F...
One of the more creative and distinctive sound-art/ manipulated field records to appear in recent times was this year's Works For Listening 1-10. Relea...