Werewolf Jerusalem - The Nightmares

The Nightmares is a recent CD release from HNW/static noise legend Werewolf Jerusalem- the discs takes in seven tracks, and has a runtime of forty-eight minutes. The sound here is very much darkly atmospheric wall-craft, with a few dips into more dense & dark ambient waters.


Rare Bird - Somebody's Watching

This latest reissue from Talking Elephant is the fourth album from Rare Bird, originally released by Polydor records in 1973, Somebody's Watching was their second for the label, and also their second since their shift away from the more progressive sounds of their first two albums in favour of a more radio friendly style. Unfortunately for Rare Bird, this change of style did not herald the commercial success they had craved since the moderate commercial accomplishments of their debut single, Sympathy, which charted at number 27 in February of 1970. Despite their attempts to create something with mass appeal they never managed to breach the charts again, either with albums or singles and Sympathy remains their only chart success.


Legion of Swine - Italia

Legion of Swine's 'italia' is an LP which was conceived and recorded in Naples in April 2015, using samples from Pompeii and Vesuvius, and consequently dubbed to a limited run of cassettes on the Leeds (UK) label Ojud Records.


Møster! - States Of Mind

States of Minds is the fourth album from this genre-blurring Norwegian five-piece. The double album sees the collectively liberally bending, melting & merging together elements of jazz, rock, electronica, & ambience into a selection of often twisting & turning sonic adventures that flit between build & changing song-craft, abstract improv, and playful tone poems.


Oasis Of The Lost Girls - Oasis Of The Lost Girls(DVD)

Oasis Of The Lost Girls is a grimy slice of unapologetic sleaze from the 1980's. It was originally put out by notorious French erotica & exploitation studio Eurocine; who of course put out some of Jess Franco's more openly perverse & simplistically sleazy features. On Full Moon Features here we have a recent region-free DVD of the film, and I believe this is the first time the films been put out on DVD.


Jääportit - Kauan Koskematon/Halki Lumisen Metsän

Here we have a CD reissue of two late 1990's examples of dungeon synth/ fantasy focused dark ambience from Finish project Jääportit. This is one of the first batch of releases on Faust- the new dungeon Synth sub-label of respected Ukraine based post-industrial label Old Captain- and I must say I'm most impressed by the sounds within, and the releases packaging- so I'm most looking forward to checking out more from Faust


Tyrannic - Ethereal Sepulchre

Tyrannic - are an Australian band from Sydney, and they create music at the intersection of black, doom, thrash, and death metal. Moreover, it is worth noting that the group focuses on the origins of these genres, playing the old-school mix of these musical styles.


Macintosh Plus - Floral Shoppe

Vaporwave is a micro-genre that's largely passed me by. The style has its roots in the late 2000s during that productively turbulent period around the start of the Arab Spring and the UK riots of 2011 and came along with other short-lived forms such as Witch House and the even more improbably themed Seapunk. All these forms share a common antecedent in the chopped and screwed style of hip-hop pioneered by Texan DJ Screw along with familial associations to hypnagogic pop and the side projects of Daniel Lopatin's Oneohtrix Point Never, such as Chuck Person and Games.




Bonini Bulga - Sealed

Pär Boström returns with another solo project; this time under the moniker Bonini Bulga. More atmospheric and minimal than his Kammarheit project, Bonini Bulga's Sealed presents wonderfully mingling layers and often introspective synth drones. With the cooler weather approaching, Sealed is a great soundtrack to a very welcome season.


Naughty - Grateful

The final release from Parisien HNW mistress - Naughty - came in the form of the dire and pummelling 'Grateful' c90 release, out through Spokane-based Lost Light Records.


Apparition - The Ravenous Dusk

The Ravenous Dusk is the debut album from the mysterious Apparition. Very little seems to be known about Apparition as an entity, is it a single person, a band, and from where do they hail? What we do know is that they produce pseudo horror movie soundtracks with more than a nod to the classics of the genre. You will hear the influence of John Carpenter, Goblin, Fabio Frizzi, Vangelis, Richard Einhorn, Rick Wakeman, Keith Emerson and a host of the best 80s revival Electronica that is currently popping up all over. The difference here is that you get the feeling this is more of a continuation of a tradition that had begun with the likes of Goblin and Frizzi.


Skepticism - Stormcrowfeet

Originally released back in 1995 Stormcrowfeet was the majestic, grand & epic debut album from key Finnish Funeral doom band Skepticism. Here on Svart records we get a much-needed reissue of the album- featuring a brand new remastering from the original master tapes, and coming in three different formats double vinyl, transparent red vinyl & CD- this is the first time this album has had a vinyl pressing.


Joe Farrell - Penny Arcade/Upon This Rock/Canned Funk

Here we have a trio of mid 1970's albums from Chicago based saxophonist & flutist Joe Farrell. And there's a decidedly strutting, grooving & good-time feel to all three of these albums, which move between jazz-funk & upbeat fusion, with some slight detours into Latin-influenced waters , and the occasionally mellow moments.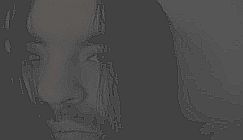 Werewolf Jerusalem - The Nightmares
The Nightmares is a recent CD release from HNW/static noise legend Werewolf Jerusalem- the discs takes in seven tracks, and has a runtime of ...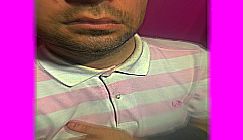 She Walks Crooked - Walls For Cha...
Californian based She walks Crooked create a fairly original blend of walled-noise & drone. The project started in 2013 , and it has been slowly, but sur...