Baring Teeth - The Path Narrows

Texas trio Baring Teeth return with The Path Narrows, their fourth full length and first on I, Voidhanger. Eight songs of intricate and dissonant death metal, this latest release delights all the senses in both expected and unexpected ways. Like an album that slips in between dimensions while playing, the passing through borders releases atonal blasts that bring The Path Narrows to intriguing and vibrant heights. Well crafted and expertly played, Baring Teeth have released a fantastic death metal record.




Perishment of Faith - World Burn

World Burn takes in two slabs of battering, baying, and brutalizing walled noise. Each track sits around the half-hour mark, and each is as unrelenting/ unforgiving as the next.




His Haunted Humming - Prophecies

Prophecies is a new two-track release from Poland's His Haunted Humming- which is one of the more recent projects from the mind behind the Sado Rituals project/ Gates Of Hypnos. Each track here comes in/ around the quarter of an hour mark, and each an example of buzzing 'n' droning bound walled noise.




Lips Of Blood - Lips Of Blood( UHD & Blu Ray)

Lips Of Blood was the 11th film made by French director Jean Rollin. The mid-1970s feature takes in some of the more generally creepy & haunting moments from the director's filmography- with it being a vampiric-tipped thriller/ mystery set in then-present-day France. Here from Powerhouse, as part of their ongoing series of reissues of the directors back catalogue is a reissue of the film- either coming as a UHD or Blu-Ray set- featuring a new 4k scan & commentary, as well as a few archive extras.




Jarl - Isolation Colours

Isolation Colours is a new seven-track CD/ digital download release from Swedish electronica project Jarl( aka Erik Jarl). As its title suggests each of the tracks here focuses on creating an electro-audio presentation of a certain colour(or lack of it) utilizing only analogue synths. The track's tone moving from pulsing & building, to more subdued and moodily looping.




FOMALHAUT :: NIMH - From The Longest Winter

From The Longest Winter is a collaboration between Poland's Fomalhaut and Italy's Nimh. It's a seven-track ambient/ drone album with subtle industrial touches and guitar washed atmospherics. It moves between the broodingly simmering, to the brightly tolling & windswept, through to murkily driving & uneasy.




General Magic - Nein Aber Ja

It's been 20 years since the whip-smart duo known as General Magic released a full-length album. Need one ponder over what exactly took them so long, or all of the world-historical, not to mention personal, changes that have taken place over the preceding two decades? I hope not, and there is nothing in the 9 tracks that make up this release to suggest that General Magic, or us listeners, would be rewarded for waxing nostalgic. Instead, something more macabre and perverse is at stake here, which has more to do with a kind of vampiric blood-sucking of the present via its past, including the group's own. It would be easy to herald such musical reappearances as a second coming, but not so fast. The end of history is also the near-claustrophobic proximity to death, and the magic that this duo spin is something only those who once cut their teeth on the heady, self-congratulatory gestures of the postmodern could translate to the laudenum of our age.




Holy Spider - Holy Spider(Blu Ray)

Written and directed by Ali Abbasi (Border, Shelley and The Last of Us), Holy Spider is a 2022 crime thriller shot in Jordan. Abbasi's previous movie, Border was Oscar-nominated and the director is starting to build a reputation as one to watch. Holy Spider itself was also nominated as the Danish entry at the 95th Oscar ceremony in the Best International Feature Film category. The film stars Alice Rahimi (The Salt of Tears, Balthazar and Narvalo), Soraya Helli (Axing, Sometimes Virtual and Khodahafez Refigh), Mehdi Bajestani (Tatami, Sweet Taste of Imagination and There Are Things You Don't Know), Zar Amir Ebrahimi (Tatami, Shayda and White Paradise) and first-time actor Diana Al Hussen.




Katrina Niebergal & Bergur Anderson - come, Memory: fieldwork

come, Memory: fieldwork is a true labour of love dedicated to the landscape and the interface between the omniscient ancient and what today we recognise as culture. Katrina Niebergal and Bergur Anderson, both interdisciplinary artists, spent two years visiting sacred and, in most cases, Neolithic European sites across Malta, Greece and the UK and as they travelled, not only did they chronicle their trip visually, but they collected accompanying audio recordings. Together these formed the basis of three experimental short films and the scenographic installation come, Memory that was presented in Rotterdam earlier this year.




Aaron Tanner - The Residents: A Sight for Sore Eyes Vol 2( Book)

Appearing a year after Vol 1 here's A Sight For Sore Eyes Vol 2- which follows on the visual story of The Residents- those great American Avant pop/ satirical genre shifters who are into their 51st year of activity. The hefty coffee table picks up where the first ended in the year 1983 and finishes off in 2004- and once again we get a fascinating blend of imagery & quotes from those who worked with/ respect the project.




High Tide - The Complete Liberty Recordings( CD boxset)

Formed in the late 60's High Tide where a British band, which brewed up a rough 'n' ready at times heady mix of heavy psych rock. proto-metal, & prog-rock. Here we have a three-CD boxset bringing together their first two albums- 1969 Sea Shanties, their 1970's self-titled, and a demo/ studio session disc.




Gorguts - From Wisdom to Hate

From Wisdom to Hate appeared in 2001, three years after Gorguts daring- at times demented technical/avant-garde death metal masterpiece Obscura. And while the eight-track album wasn't quite as brutally mind-melting- it melds the sound of Obscura, with the band's first two more formally focused DM albums- for a more easily consumable/ less sanity-twisting ride. Here from MDD Records is a new CD reissue of the album.




Various Artists - Destination Desert

Destination Desert is a recent thirty-three-track compilation from the swell folks at Germans Bear Family Records. It focuses on 50's to 60's rock and roll/ rockabilly/ related genres with eastern exotic desert instrumental themes & lyrics. And as always with a Bear Family compilation- it's another wonderful curated & realized collection.




Journey to the Centre of the Earth - Journey to the Centre of the Earth(Blu Ray)

Journey to the Centre of the Earth is a late 70's Spanish retake on the classic Jules Verne story. It's a largely charming, and pacy family sci-fi action – with a likeable cast, slightly different twists of the original story, battling sea monsters, a giant gorilla, and a few other encounters. Here is the first release in some time from Severin's weird & wacky family-focused sub-label Severin Kids- with the region-free Blu-Ray taking in a new scan of the picture, and a few extras.




Footprints - Footprints(Blu Ray)

Traditionally one of the more difficult-to-find giallo classics, 1975s Footprints aka L'Orme, directed by Luigi Bazzoni (The Possessed, The Fifth Cord and Brothers Blue) remains one of the unsung gems of Italian cinema. So it is really good news that Severin have given us what may well be the definitive release of this underappreciated genre classic. The film stars the legendary Florinda Balkan (A Lizard in a Woman's Skin, Flavia the Heretic and Investigation of A Citizen Above Suspicion), Peter McEnery (Beat Girl, Tales That Witness Madness and Negatives), Nicoletta Elmi (Deep Red, Demons and Bay of Blood), Lila Kedrova (The Tenant, Zorba the Greek and The Night Child) and Klaus Kinski (Nosferatu the Vampyre, Aguirre, the Wrath of God and Death Smiles on A Murderer).




Takashi Watanabe - One

Although no stranger to the scene, Takashi Watanabe released his first album as an artist this November with one. Cutting his teeth with dance music in the London acid house scene, Watanabe worked on hundreds of releases as a sound engineer. After returning to Japan, he began to produce more dance acts before expanding into writing songs and playing his own instruments. This all leads us to 2023 where Watanabe's paean to his new home in Nagano, it's comfort, hospitality, and environment, come to play on a lush, ambient, electronic slab of joy.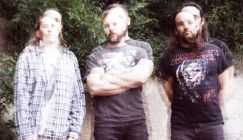 Baring Teeth - The Path Narrows
Texas trio Baring Teeth return with The Path Narrows, their fourth full length and first on I, Voidhanger. Eight songs of intricate and dissonant death ...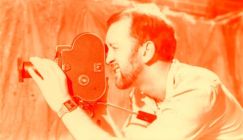 Powerhouse Films - Of Magic, Myth...
Between the late 1960s and mid 2010's UK Portsmouth-based filmmaker Michael J Murphy helmed thirty one micro low-budget productions- these moved throug...