Gary Numan - The Pleasure Principle - The First Recordings

Hot on the heels of recording his (soon to be) first number one album, Replicas, Gary Numan was back in the studio recording his follow-up, The Pleasure Principle. Recording under his stage name instead of Tubeway Army, his third album saw the band take a different approach - no guitars. Along with this, the synths took a larger role, and an atmospheric touch was added with a viola. The songs spoke for themselves, and The Pleasure Principle was his second number one album of the year. Beggars Banquet is celebrating the 40th anniversary of this album by releasing a two disc set of demo versions, outtake mixes, and Peel Sessions.


Halo Manash - Unetar

Unetar is a reissue of a 2016 release from Finish dark ritual ambient collective Halo Manash. This recent CD brings together the two original tracks from its first time C40 release, as well as a third track that was released on a compilation- giving this reissue a runtime of forty-eight minutes.


Philip Thomas - Morton Feldman Piano Box Set

Over the last ten-to-fifteen years, the interest in the work of key American modern classical composer Morton Feldman has grown in leaps and bounds- with new playings/ recordings of his work appearing each year. And itís easy to see/hear why- as Feldman skeletal, sparse yet often haunting & melancholic work is really unlike any other composers work- you know when your listening to a Feldman work and his best compositions really reward ones attention/ time tenfold. Iíve dabbled in the work of other modern classical composers work- but Iíve always returned to Feldman again & again. Here from Sheffield based modern classical/ modern composition label Another Timbre is a rather splendid five box set of piano works composed by Feldman and played by remarkable talented British pianist Philip Thomas- the set offers up both short, mid-length & longer works- so really whatever your Feldman preference you'll be happy with this set.


Catherine Lamb - Point/Wave

Point/Wave is a recently released work from US composer Catherine Lamb- who creates often tonally blurring modern compositions. This thirty seven-minute work is for solo guitar & electronics, and itís a both oddly stern-yet- wavering sour bit of composition- with a pitch altering guitar moving with subtle electro simmer. This release appears in the form of a CD on Another Timbre- with the thirty-minute piece been offered up as a single track


Llyn Y Cwn - Twll Du

Like many sparse & atmospheric genres, dark ambience can be a tricky genre to do right. Thereís certainly a very thin line between been creepily believable & bone-chilling, and downright tacky & contrived. Itís all about getting the right balance of haunting & brooding harmonies, dynamic sound texture use, and all-round generally sound atmospherics. Hereís the first physical release from this welsh dark ambient project Llyn Y Cwn- and unfortunately itís an album that feels very much on the cusp between effective enough-and-over doneÖwhich is a real pity, as Iíve always had a soft spot for the dark ambient genre counting the likes of Yen Poxís Blood Music & Band Of Painís Reculver as some of my favorite/ often revisited albums in the genre.




Birdy - Birdy(Blu Ray)

Birdy is one of the more original, thought-provoking and at times equally powerful & moving dramas of the 1980s. Itís a blend of bittersweet 1950ís come of age friendship movie, post-war hospital drama, with later darts into brutal/ troubling war footage. From Powerhouse films here we have a recent Blu Ray release of the film- featuring a new print of the film, and a good selection of extras.


Rothko - Refuge For Abandoned Souls

Refuge For Abandoned Souls is an album that pushes the bass guitar in some surprisingly moody, highly atmospheric, and at times emotional harmonic directions. The ten-track CD album is surprisingly varied and creative for whatís largely a one instrument based release- so donít let the idea of a Ďbassí guitar-centered release put you off.


Drifting In Silence - Away

The birth of Ambient, as a genre, is usually credited to Brian Eno's, 1978 album Ambient 1: Music for Airports. However, in my opinion, this genre appeared much earlier- as you can clearly hear itís presence in the early work of both Tangerine Dream and Klaus Schulze. Since the 1970s, Ambient has evolved into an independent genre, giving rise to many different sub-genres, that are sometimes quite different it's original form . This recently released album sits in the decidedly light & airy side of the genre.


Chier/ Cannibal Ritual - Gruesome Perversion

Here we have the fifth in the series of ĎGruesomeí series of double-disc wall noise splits from German label Meat Hook Butchery. For this release, we get a disc from prolific & often creative French project Chier, and one disc from German-based crude extremist Cannibal Ritual.


Berserker - Berserker( Blu Ray & DVD)

From the tail end of the golden age of the slasher, Berserker is a rural-based example of the genre- with an often quite effectively eerier fog bound setting, brutally if not very inventive killers, and a neat Norse folklore twist. From Vinegar Syndrome hereís a duel Blu Ray & DVD release of the film- featuring the companies trademark great scan, and a good enough selection of extras including a commentary track from half the slasher loving podcast The Hysteria Continues.


The Pink Ladies - The Pink Ladies( Blu Ray & DVD)

Originally appearing in 1979 The Pink Ladies was the second film directed by Roger Watkins, and it really was a million miles away from his 1973 debut film- the grimy, grim and unsettling proto snuff film Last House On Dead End Street. The Pink Ladies is a slice of late 1970ís Hardcore- which while it follows the tropes of the genre- it does managing to add in some creative/weird flourishes, comedic moments, as well as highlighting Watkins ability as a proficient & at times craft-full director. From Vinegar Syndrome here we have a recent duel Blu Ray/ DVD of the film- offering a great new bright print, and a few extras.


Pledge Night - Pledge Night(Blu Ray & DVD)

Pledge Night was the 1988 debut feature directed by Paul Ziller. A Cheap and sleazy fraternity horror movie that whilst it will never win any awards, is a bit of gory fun. The film is most notable for its soundtrack, which comes courtesy of thrash metal titans Anthrax. Front man Joey Belladonna appears in a cameo as the young Sid, the victim of a prank that goes wrong, leaving him fighting for his life before finally succumbing to his injuries.


Felix Lee - Inna Daze

Pulling elements from club music and imbuing life into minimal soundscapes, Felix Lee's Inna Daze is a well thought out and very full offering. His debut plays like a fairly dystopic view of the near future, with gray cities, mass transportation, and people needing to go inwardly into their machines to communicate outward. Lush with levels and intriguing journeys away from the narrative, Inna Daze is a great album for the transition from Fall into Winter, and nature into unfeeling urban life.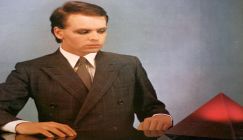 Gary Numan - The Pleasure Princi...
Hot on the heels of recording his (soon to be) first number one album, Replicas, Gary Numan was back in the studio recording his follow-up, The Pleasure Prin...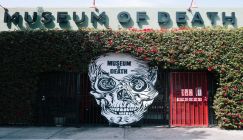 Museum Of Death - Death-Tripping
Here at M[m] we cover a fair bit of extreme fair- be it sonically, visually, or thematically. And one of the most used themes to shock has always been death-...