Complex - Live For The Minute- The Complex Anthology

Here's a three-CD set charting the short-lived career of the late '60s/ early 70's Blackpool based band Complex. They offered up a very keyboard focused, and at times quirky creative brand of psychedelic/progressive pop-rock- and this set takes in the bands two released albums, and a good selection of rare/unreleased material.




Red Angel - Red Angel( Blu Ray)

From the late 1960s Red Angel is a terminal grim, yet starkly compelling Japanese war film- following the plight of a young nurse in the Sino-Japanese War of the 1930s. It blends troubling and bleak drama, harrowing hospital and front-line interactions, with moments of stark romance, grim sleaze and grittily jarring battle footage. Here from Arrow Video, both in the UK and stateside, here's a new blu ray release of the film- taking in a commentary track, and a selection of other extras.





The Go-Go Boys: The Inside Story of Cann - The Go-Go Boys( Blu Ray)

The Go-Go Boys is a 2014 documentary directed by Israeli screenwriter/director/producer Hilla Medalia (After the Storm, Dancing in Jaffa & To Die in Jerusalem) that tells the tale of two men, Israeli cousins, Menahem Golan and Yoram Globus, the two figured behind both Cannon films and Golan-Globus. The pair would produce over 300 movies, and in the process become the most powerful independent film-makers in the world.




Jack Frost - Jack Frost( Blu Ray)

From the late 1990s, Jack Frost is a festive slasher that swings between the campily silly and nastily cruel. It charts the killing spree of a serial killer, whose spirit gets sucked into a tall and imposing snowman. Think a more playful and ice-bound take on Child's Play, but with more grisly gore- and you'll get an idea of what to expect. Here as part of MVD's Rewind series is a Blu Ray release of this camp, yet brutal slice 'n' dice film- taking in two commentary tracks, a few interviews, a slip sleeve and a mini-poster.




Hamid Drake & Ingrid Schmoliner - Awon Ona

Awon Ona is a two-CD release bringing together two live set collaborations between American jazz drummer/percussionist Hamid Drake, and Austrian pianist/ vocalist Ingrid Schmoliner. It's a release that moves between tight and taut improv, more pared-back minimalism with feet in both modern classical and jazz forms, strange warbling and wondering vocal touched pieces, through more bounding 'n' building atmospheric fare




Jordan Dykstra & Koen Nutters - In Better Shape Than You Found Me

In Better Shape Than You Found Me is an hour-long journey into mysterious, at points meditative, at others jarring modern composition utilizing piano, viola, pitch pipe, crotales, electronic programming & subtle field recording elements. It's a lulling eventful release, that offers compositional surprise, atmosphere and rewarding flow.




Hungarian Masters - Hungarian Masters( Blu Ray Boxset)

Appearing at the tail end of last year Hungarian Masters is a rather wonderful Blu Ray boxset, bringing together three key/ important films made in Hungary between the 1950s and 1970s. The films featured move from an impactful & thoughtful romantic drama, an arty & troubling coming of age drama, and a theatrical/ arthouse re-enactment of Hungary's 1919 revolution.




PBK & Modeldau - The Dead Time

The Dead Time is a six-track release that sits somewhere between woozy droning noise, grim-to-unwell ambience, and general seared-yet-troubled electro texturing. It's a release to put you on edge, creep you out, and unsettling- and I must say it manages to do these with a great amount of success.




Dosis Letalis & Valvan - Whipping Scars

Whipping Scars is a walled noise collaboration bringing together Serbian's Dosis Letalis and Ohio's Valvan. The release appeared as a pro pressed CDR on Seattle's Imploding Sounds, with it taking in four examples of densely textured yet detailed wall-craft.




Reaching Needles - Illwisher

Illwisher severs up a moodily rewarding mixture of churning 'n' droning noise texturing, and faint foghorn-like ambient bob. It's a track that's on the cusp of walled noise and ANW, with a nice undercurrent of eeriness added in for great effect.




The Vessel Of Flesh - Death Is A Gift

Death Is A Gift presents us with two around fifteen-minute examples of blunt and bothersome HNW, which is themed around casualties of War. The release is a digital download put out by UK's Death To Dynamics.




Monolithic Torment - Sleeeping Lightly

Stepping Lightly features a single thirty-six-minute example of feasting and loosely juddering walled noise from US project Monolithic Torment. This is a digital self-release put out by the artists themselves.




Ujicha: Violence Voyager/The Burning Bud - Ujicha( Blu Ray)

Well, here's two discs of utter madness from Ujicha and Third Window Films. The release holds all of the work thus far by Ujicha: two feature-length films, Violence Voyager, and The Burning Buddha Man, and several short films. Ujicha is a Japanese director and auteur, with a direct hand in all aspects of his works. Most notably he himself painted and illustrated practically every image you see on the screen, because the films on this release are not live-action films, but gekimation. I still can't ascertain whether Ujicha is a pioneer in this regard, or whether he is building on a specific Japanese tradition, but certainly, his work fits into a wider history of cut-out animation. Thus, all the characters and scenery are constructed out of card and painted, then manipulated for live or stop motion filming. It's a thoroughly odd and alien effect and not the basic technique you might imagine; it adds an unusual angle to the content of the films.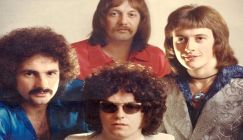 Complex - Live For The Minute- Th...
Here's a three-CD set charting the short-lived career of the late '60s/ early 70's Blackpool based band Complex. They offered up a very key...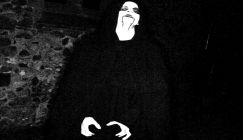 Glemt - Dark and Deranged Spirits...
I think it's fair to say that black metal as a sub-genre is one of the more prolific and popular forms of metal. Here at M[m] we must get a least ten o...