Perelman, Shipp, Parker, Kapp - Ineffable Joy

Free jazz veterans Ivo Perelman, Matthew Shipp, William Parker and Bobby Kapp have teamed up in this new quartet project Ineffable Joy. With splendid skill and speed, the ensemble waste no time in this gushing outpouring of ideas which could be described as freeform improvisatory music for short attention spans.


Various Wall Noise Projects - Immured Vol 1

Appearing in August of last year Immured Vol 1 is six CDR set that brings together six largely intense 'n' battering walled-noise projects- all but one of the projects sever up a single lengthy sonic bludgeoning. So it's certainly not a release for those dabbling in this most brutal of sonic forms, but if like me you revel in prolonged immersion in dense, fixed & largely crude noise form you'll be in for sonic masochistic treat.


Golden Ashes - In The Lugubrious Silence Of Eternal Night

The blending of any sub-genre of extreme metal with experimental electronics has always been a moot & controversial issue with me. In the 90s, many bands tried to make these crossbreeds. Some of these were complete failures, others radically changed their style, or generally lessened the power/ impact of their sound. Largely these blends concerned mixing metal with a rather simplified version of industrial music. One of the more successful project was from Gnaw Their Tongues the one man project of Dutch musician Maurice de Jong - who combined black metal with a large number of genres of extreme experimental music - industrial, noise, dark ambient, and drone. The discography of the project has more than fifty different releases in in. In parallel with Gnaw Their Tongues, De Jong is connected to a few other projects, that also mix various musical genres. One such project is Golden Ashes, in which he's experimenting with atmospheric Black Metal and Ambient. The project started in 2018 and has thus far released two EPs and two full-length albums, the most recent was released this year on the British label Oaken Palace Records. The album, entitled In The Lugubrious Silence Of Eternal Night- appearing as either a vinyl LP or digital download digital format- though it's also been released a CD on De Jong's own label Kapmes Records.




Windy & Carl - Allegiance and Conviction

Windy and Carl is a name I've been aware of for years, indeed, as a revered name, but beyond crossing paths with their music on a few compilations this is the first time my ears have spent much time with them. The duo have been crafting 'inner space…vistas for nearly three decades now,' maximising what can be achieved with some guitars and effect pedals. Allegiance and Conviction has six tracks, notably shorter than those on previous releases according to the press sheet, and has been a thoroughly engaging introduction to their work for me.


Maginot - Self Titled

Maginot is a new two-piece harsh noise project that brings together Frenchman Romain Perrot most known for his walled noise work as Vomir, and brit noise maker & academic Paul Hegarty of project Safe and author of Noise/Music: A History. This self-titled CD is the project first release, and it takes in twenty minutes of sound spread over four tracks.


Spring Night, Summer Night - Spring Night, Summer Night(Blu Ray)

In the early-to-late1970's when American exploitation cinema was at it most virile, & often brutal/ sleazed, along came Spring Night, Summer Night- a decidedly lo-key rural drama about a growing romance between two young adults, who may or not be blood linked. The film seesaws from glum moodiness, to busy & bustling local color, through to gritty drama. On Powerhouse here, we have recent Blu Ray release of this lesser-seen US drama- taking in a new 4k scan of the film, and a good selection of extras.


Khost - Buried Steel

Khost's follow up to 2017's Governance was marred with a troubled production history, although the end result doesn't show the scars. Heavy, doom-laden, and with enough shrapnel to give you flashbacks, Buried Steel shows the duo in full force despite all the setbacks. Add to this a slew of guest appearances and Khost's latest is not one to miss.


Dolly Dearest - Dolly Dearest(Blu Ray & DVD)

Dolly Dearest is an early 1990's example of demonic doll shenanigans- think a female-focused Chucky, but with more gothic horror tropes, a sprinkling of god-fearing locals, and low rent Indian Jones escapades. From the folks at Vinegar Syndrome here is a duel Blu ray & DVD of the film, featuring the companies normally classy scan, and two cast interviews.


Let My Puppets Come - Let My Puppets Come(Blu Ray & DVD)

Let My Puppets Come stands as one of the most bizarre & at times downright freaky examples of 1970's sex comedies. It's a (nearly) all puppet-based film, with original songs, kinky advert parodies, and a weaving & wondering plot. Here from Vinegar Syndrome, those seekers of all manner of cinematic curios & oddities is the first-ever digital release of the film- it comes in the form of the companies classic duel format packaging- with the Blu Ray & DVD disc taking in a full seventy five minute cut of the film with a new 2K scan- a couple of commentary tracks, and other neat extras.




Medico Peste - á :The Black Bile

Polish Black Metal band Medico Peste were formed in early 2010 by vocalist Lazarus and guitarist Nefar, they went on to release their first demo in 2011 and their debut album a year later. Things have slowed down since those early days and in the intervening years between their debut and this, their sophomore album there has only been an EP, Herzogian Darkness, so it's quite exciting to have a new album to see what the band are up to with this new incarnation. Original drummer Priest has since been replaced by Desolator, but the other members The Fall (bass) and EVT (guitar) remain in situ.




Massimo Toniutt - Variation Séculaire Géomagnétique (Antidocument/Gr

Originally released back in 2016 as an edition of 100 copies- here's a less ltd CD release of this ominous-yet-textural active sound work from Italian sound artists/ experimental musician Massimo Toniutt. I guess you'd describe what we here is a blend of musique concrete, brooding sound craft, and manic textural studies- so if enjoy sonic fare that is both darkly atmospheric, yet texturally active I think you'll like what we have here.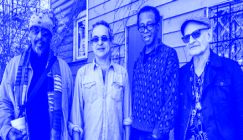 Perelman, Shipp, Parker, Kapp - I...
Free jazz veterans Ivo Perelman, Matthew Shipp, William Parker and Bobby Kapp have teamed up in this new quartet project Ineffable Joy. With splendid s...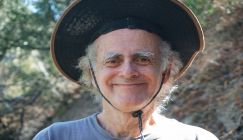 Barry "Schwump" Schwam - Frog-hop...
Barry "Schwump" Schwam is a Californian based outsider musician/ DJ, who on & off since the 1960s has been creating his own brand of sonic od...