Morton Feldman - For John Cage

Of all of Morton Feldman's mid-range/ hour plus pieces For John Cage is possible the most played & recorded. I think this is down to two reasons - firstly the urgent & often angular feel of the work makes it more approachable than the largely more quiet & skeletal side of the great modern composers output. Secondly, it's for just two instruments- the Violin & Piano, so the work can be easily played in a range of small to large settings- with of course talented & disciplined musicians on board. Here from up 'n' coming Irish modern composition/ improv label Diatribe Records, is a 2018 recording of the work which brings together pianist John Tilbury who is one of the key/ go-to players of Feldman piano work, and respected Irish violinist Darragh Morgan who has a good grounding in playing modern classical music.


The Naughty Victorians - The Naughty Victorians (Blu Ray)

The Naughty Victorians is an elegantly shot & often decidedly amusing slice of mid-1970's sleaze. The films best described as light hardcore-meets-bawdy innuendo fuelled send-up of the British middle-to-upper classes in the late 1800s. Here from the folks at Vinegar Syndrome is a recent dual-format release of the film-bringing together a 2k scan, a new commentary track & a few other extras.


Lean Left - Medemer

Medemer is a splendidly noise-up, angular-to-playful yet always creative example improv/avant jazz craft. Lean Left is a four-piece project that brings together respected Norwegian drummer/ sometime bandleader Paal Nilssen-Love on drums, Terrie Ex and Andy Moor- on guitars- from avant Dutch punk collective The Ex, and respected Rhode Island. Improviser Ken Vandermark on Sax & Bd Clarinet. This new album sees the collective offer up seventy-two minutes worth of music, and for such a lengthy album it certainly keeps you on your toes- as the four-piece pinball back & forth between noise bound bombardments, seared up groove, and lightly harmonic touched jam-outs.


Erlend Apneseth - Fragmentarium

Erlend Apneseth is best known as a hardingfele player from Jølster in Sogn og Fjordane in Western Norway. The hardingfele is a traditional Norwegian stringed instrument similar to the fiddle or the violin, the name itself translating into English as Hardanger Fiddle. Fragmentarium is his third solo album since his 2012 debut, but he has also appeared with his own band the Erlend Apneseth Trio on three albums, as well as being part of the collaborative project Jølster alongside Gro Marie Svidal, Synnøve S. Bjørset, and Sigmund Eikås.




Inferno Of Torture - Inferno Of Torture(Blu Ray)

Here from Arrow Video is a Blu Ray reissue of Inferno Of Torture- a gore 'n' rope bondage bound Japanese period drama directed by Tokyo based Teruo Ishii. The director was behind the fever dream horror of Horror Of Malformed Man, and Orgies Of Edo a bizarre crossbreed between lushly costumed period drama, sleazed & perverse sexploitation, and bloody red spurting horror- both of which were also put out by Arrow. I was a big fan of both of the latter films- so when I saw Arrow were putting out another Teruo Ishii I was excited- sadly I came away feeling somewhat underwhelmed- as the balance between period drama & gore/ sleaze is largely tipped toward drama and less towards blood 'n' flesh.


K2 - Burst After Burst (Early Recordings 1990-1996)

When one thinks of Japanese noise names like Merzbow, Incapacitants, and Masonna come to mind. But another project that's been getting lots of praise & much-deserved reissues of their back catalog of late is K2- with its fiery & dense-yet often creative and moody junk focused soundcraft. This recent six-CD set focuses in on the early work from the project from between the years 1990- 96, and I must say even at the dawning of K2-the sound here is self-assured, skilful, with a good idea of noise composition/ flow- and largely it's also fairly firm & focused in it's raging-yet- controlled junk noise attack.


Bestattungsinstitut - Glandular Formations (1988-1990)

Catching the attention of Miguel Ruiz (Orfeón Gagarin, Toracic) in 1987, northern German Siegmar Fricke's Bestattungsinstitut project sparked a friendship, collaboration, and experimental music exchange that lasted for quite a long time. Fricke's solo work on Glandular Formations is gloomy and evocative, and as grim as the name would suggest (translates to something like "funeral parlor"). Thankfully not lost to the ravages of time, Verlag presents this collection of tracks on two limited color vinyl pressings, making Bestattungsinstitut available to a world eager for grim sounds to match their grim environment.


Moan - Isolate | Desolate | Mutate

Moan is a Polish projects that brings together brooding & creepy dark ambience, and moody-at times jarring sonic flotsam & jetson- taking in both subtle electronica & industrial touches. Here's a double CD reissue of the project's work- disc one collates together two releases, and disc two is a selection of remixes of the tracks of the first disc.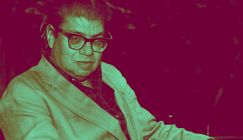 Morton Feldman - For John Cage
Of all of Morton Feldman's mid-range/ hour plus pieces For John Cage is possible the most played & recorded. I think this is down to two reasons - firstl...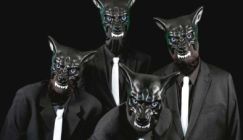 The Residents - Old Dog's Still S...
Many bands/projects in their later years ease back on the sonic gas- be it slow down, mellow-out, or water down their sound. But that's certainly not the cas...