Burning an Illusion - Burning an Illusion (Blu Ray)

Burning an Illusion is an early 1980s London set drama focusing on the life and love of a young black British woman. It gives a great snapshot of Thatcher's London in the decade, and how afro British people were treated during this period. But it also stands as a compelling study of moving out of one's parent's home, and how first relationships develop/change. Here from the BFI is a Blu-Ray release of the film, featuring a few new extras & a good selection of archive material.




Human Lanterns - Human Lanterns( Blu Ray)

In 1974, Hong Kong-based martial arts studio, the Shaw Brothers teamed up with British Hammer studios for the release of the movie, Legend of the 7 Golden Vampires. A first for both studios linking horror and martial arts and subsequently leading to the birth of a small but fruitful subgenre of martial arts cinema, the martial arts horror movie. Best known for Shaw Brothers Black Magic trilogy and Ricky Lau and Sammo Hung's Mr Vampire series, the martial arts horror movie thrived throughout the 1970s and 1980s. They were often more than a little camp, always outrageous and always unique.




Scary Tales - Scary Tales(Blu Ray)

Scary Tales is one of the top-tier examples of the SOV horror form- as it features some neat & creative effects/kills, it's full of quirky lo-fi charm, and the acting is largely fairly good for the genre. The early 90's film is a three-story anthology, and each story has its own memorable moments/ characters. Here as part of 101 Films UK's reissue of the AGFA cult film library, here's a region B blu ray release of the film- with the disc taking in a commentary track, a bonus film 1994 Darkest Soul, and a selection of early horror shorts from the director.




Russian Circles - Gnosis

The instrumental trio Russian Circles cut their teeth in the twilight of post-rock, but that label hardly does justice to their particular brand of precise, dynamic rock. It is sometimes hard to see what development there is when the core principles – bass, guitar, drums – are already in place and have functioned so well up until this point. But with their latest release, Gnosis, it's altogether plausible that we are experiencing a new Russian Circles.




Martin Taxt - Second Room

Second Room is the tenth release from Norwegian microtonal tuba player/ composer Martin Taxt. The album is part of a series of releases that see Taxt looking at the relationship between music and architecture. It's a four-track affair that not only utilises his own Tuba playing, but a second tuba, a double bass, a church organ, handbells and a modular synthesizers to create often deep droning, buzzing and simmering sound worlds.




Alex Zethson - Residy

Residy is a two-track album that focuses on organic, hovering and at points graceful drone matter. This is seemingly the second release from the Swedish-born composer/ pianist/keyboardist Alex Zethson- whom has worked with the likes of Angles 9, Goran Kajfeš Tropiques, Sven Wunder, Mariam the Believer, Fire! Orchestra, VÖ, Yokada.




Bull - Bull( Blu Ray)

Bull is a tensely unfurling British revenge thriller, which is shot through with moments of jarringly extreme violence and gore, grittily charismatic acting, and a neat enough dark twist in its tail. It charts the return of brutally unhinged gangster henchmen Bull after a ten-year absence- he's played with real emotionally unpredictable flair by Neil Maskell (Kill List, Utopia, etc)- who's surrounded by a great cast of grittily dodgy 'n' tough character actors. Here following on from its digitally streamed release early this year, is a very much deserved Blu-Ray release from the folks at Second Sight. The limited-edition Blu-ray comes presented in a rigid case with a soft-cover book with new writing about the film. On the disc extras, we get a new audio commentary from the director & lead actor, as well as a few interviews with the crew.




L'Azionismo Viennese, and Portland Orego - Piss Aktion

Piss Aktion is a decidedly grim 'n' murky wall noise collab- it brings together cluttering crunch and lightly fuzzing haze with a gloomy drifting spectral ambient undercurrent. The collaborators here are Italy's L'Azionismo Viennese, and Portland Oregon-based Hana Harua.





Assault! 13th hour - Assault! 13th hour( DVD)

From the late 1970s Assault! 13th hour is a mean-spirited at points downright unpleasant rape thriller-meets roughie pink film. Here from Impulse Pictures- Synapse Film's adult/ erotic focused sub-label is a DVD release of this slice of nasty sleaze.




Rurangi - Rurangi (Watch-On-Demand/ DVD)

Rurangi is a New Zealand-made/ based coming-home drama, which tattles themes of gender identity, loss, Indigenous conflict, and how love can change/develop. The film is largely rural based- bringing together huge sky moodiness, with closer up/ just over-the-shoulder cinematography. With a well-selected and believable cast, who manage to sell a range of emotions well. Here on Peccadillo Pictures, as either Watch-On-Demand or DVD release of this 2020 film.




Vengeance Is Mine, All Others Pay Cash - Vengeance Is Mine, All Others Pay Cash(Blu Ray)

Vengeance Is Mine, All Others Pay Cash is a wonderfully rough 'n' ready film which is difficult to fully tie down into just one genre, as it brings together elements of quirky romantic drama, martial arts, revenge-focused action, and adult comedy. The 2021 film is certainly one of the more unpredictable genre films I've seen in some time- sure its darting tone sometimes unbalances itself, there are a few pacing issues, and you have to really expect the unexpected- but it's most certainly an experience. Here from Uk's Arrow Video is a Blu-Ray release of this one-off picture- feature as we've come to expect from the label a great selection of extras.




Rudolf Eb.er & Roro Perrot - Blood Merde

Blood Merde is a short, but highly unsettling & at points nausea inducing example of sound art. The C6 cassette/lathe seven-inch brings together Australia's unnerving sound scaper Rudolf Eb.er, and Roro Perrot France's purveyor of demented shit folk.




Various Artists - Dark Exotica: As Dug By Lux & Ivy

Dark Exotica is the latest in the ongoing Lux & Ivy compilation series, which finds respected music journalist Dave Henderson crate-digging for obscure 45s from the '50s & '60. And this two-disc set is a little bit of a departure for the series- as instead of collecting together a series of tracks, it brings together four exotica/ lounge / light big band jazz albums, which either have either dark/ shady connections- be it in the players, or in its theme…though there is nothing terrible sinister, or unsettling here.




Samuel Rohrer - Hungry Ghosts

Constantly moving, exploring, and eschewing genre definition, Samuel Rohrer's latest LP, Hungry Ghosts, is an experiment in free-form, percussion driven electronica. Coming on his own Arjunamusic label, this outing is nearly 100% live with no overdubs, and shows how spot on Rohrer is with his pre-thought song structures and improvisation. Generally living near the minimal end of the electronic spectrum, Hungry Ghosts gives the listener much time to drink in all that is on display and allows them to use the quieter pieces to connect the dots in their own fashion.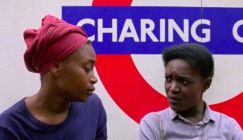 Burning an Illusion - Burning an...
Burning an Illusion is an early 1980s London set drama focusing on the life and love of a young black British woman. It gives a great snapshot of Thatcher&rs...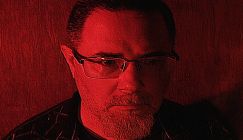 Joe Sherlock - The King of modern...
Oregon-based Joe Sherlock is one of the more distinctive of modern low-budget genre directors- his work blends sci-fi and horror tropes, with wacky and often...