Wehrmacht Lombardo/ RRR - Red Tape

Red Tape is a C60 release that brings together two close to half-a-hour slice of noise craft themed around Burlesque. Featured here is Mexican based Wehrmacht Lombardo, who offers up a blend of spiralling guitar based drone, stark ambience & wall noise. And Frances RRR, who offers up a formal example of walled noise.


RRR - Border Of Nowhere

Border Of Nowhere is a C40 tape offering up two sides of taut, caustic, and oppressive wall-craft from French HNW project RRR. The release appeared in both physical & digital form- with tape getting at pressing of 20 copies, of which some are still available at present.


The Necks - Unfold

An odd numbered year generally means a record from The Necks and they have duly delivered, making a rare break from their own Fish of Milk label to appear via Stephen O'Malley's Ideologic Organ imprint. Unfold, which is lavishly presented as a gatefold double LP also breaks from the traditional Necks format by featuring four individual side length pieces instead of the familiar single hour-plus length meditation. Like the material that made up Chemist from 2006 and Mindset from 2011 all the tracks are around the 15-20 minute mark, a relative degree of brevity that allows the band to showcase a wider range of their technical and textural virtuosity.




Fire - She Sleeps, She Sleeps

Fire! is an improvisatory jazz rock trio which includes Mats Gustafsson, string bassist Johan Berthling and drummer Andreas Werliin. "She Sleeps, She Sleeps" is their 5th album as a group, and one of countless albums conceived by its members.


I Am Not A Serial Killer - I Am Not A Serial Killer( Blu Ray)

I Am Not A Serial Killer is an 2016 genre blending film that attempts to bring together a dark tone, sly humour, come-of age drama, suspense & the supernatural. The films certainly a interesting proposition on paper, but in reality I found the whole thing rather uneven & mixed as a piece of cinema. I'm reviewing the recent Uk Blu Ray release of the film on Bulldog Films.


André Stordeur - Complete Analog and Digital Electronic Works 1978-

Well, here's another sumptuous collection on Sub Rosa, centred on a name completely new to me. André Stordeur, as the booklet tells us, was a jazz drummer in the early 1970s, until he heard recordings by Morton Subotnick, and decided to devote himself to these strange, new, electronic sounds. He bought his first synthesizer in 1973, an EMS Synthi AKS, and also founded a small studio to nurture and promote the new electronics; his life hereafter this, was dedicated to this promotion, as well as teaching synthesis to students.


Merzbow - Kakapo

Merzbow these days seems to be met with equal parts praise and derision. He is undoubtedly one of thee most prolific artists ever to toil in the noise spectrum. I dare say his output dwarfs just about any comparable act that has as much longevity and profile.


Anonymous Masturbaudioum - Asphyxiating Synthetic Obsession

Asphyxiating Synthetic Obsession is another worthy & consistently smothering collection Nylon/feet/leg fetish themed walled noise from this Swiss project. The release comes in form of a C90 & digital download on up & coming Russian label Reason Art Recordings- offering up four twenty two minutes slices of dense & rewardingly constricting wall-craft.


Grand Goat Glorification - Demoicum

The provocatively named Demoicum is a four track CDR & digital download from this rather mysterious Russian HNW project. And what's on offer here is four dense, seared, though fairly indistinctive slabs of walled noise.


Relicuum - 2500 A.D

Relicuum is the more experimental/atmosphere focused walled noise side project of Serbian noise maker Nemanja Nikoliæ- most known for his prolific & anti establishment HNW project Dosis Letalis. 2500 A.D is the projects first release, and it appears as both a C47 , and a digital download on Lurker Bias


Fouke - Woods Devil

Woods Devil is the most recent slice of Bigfoot themed walled-noise from US noise legend/ HNW originator Richard Ramirez. As a project Fouke has always stood as my favourite of Mr Ramirez many projects, due to its perfect blend of theme fitting & skilfully created wall-craft. And I'm happy to report Woods Devil is up to the projects normal high standards.


Desiderii Marginis - Songs Over Ruins

Song Over Ruins, the debut by Desiderii Marginis, was originally released by Swedish label Cold Meat Industry in 1996. This, long out of print, dark ambient classic is finally reissued by Cyclic Law.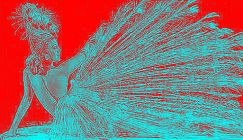 Wehrmacht Lombardo/ RRR - Red Tape
Red Tape is a C60 release that brings together two close to half-a-hour slice of noise craft themed around Burlesque. Featured here is Mexican based Wehrmach...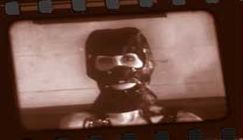 David Kerekes & David Slater - Ca...
Since the very first moving images were shown the idea of death on film(be it simulated or real), has shocked yet fascinated mankind. Killing for Culture is ...