Occlusion - 56(21 Juin)

Occlusion is a French wall noise project who have a rather original/ if a rather stomach-churning theme to all of their release, and that is medical operations. With each of their releases featuring a still from( what I'm presuming are) real operations. 56(21 juin) is a digital self-released affair, which features a single twenty-one-minute example of spluttering 'n' sucking wall-craft, which prefect fit its theme.




The Edge of Sanity - The Edge of Sanity(Blu Ray)

From the late 1980s, The Edge of Sanity is a mash-up between two Victorian horrors- one fictional & one real. It blends together the classic gothic tale Dr Jekyll and Mr Hyde, and the still-unsolved 1888 serial killer case Jake the Ripper. The film features Psycho's Anthony Perkins, as the switching between a mild-mannered Dr and depraved killer- it's a blend of period drama/ mystery and sleazily-edged horror. Here from Arrow Video, both in the UK and stateside, is a new blu ray release of the film, featuring a new 2k scan of the picture, a new commentary track, and a few extras.




Aliens, Clowns & Geeks - Aliens, Clowns & Geeks( Blu Ray)

Aliens, Clowns & Geeks is a wacky 'n' deranged pulp sci-fi fantasy comic made into a live-action-comedy film. It's based in Hollywood's present-day, though it has more than a few retro/ noir touches. It follows a luckless outwork actor, who becomes aware of a secret invasion by aliens and clowns from out of space- who are after an Intergalactic key to the universe, which has been secretly placed up his backside. Here from MVD Visual/ Elfmaniac Media is a region-free release of the film, with a few extras




Monopoly of Child Star Searchers - Prince of Parrot Shooters / Aqueducts of Channel I

Monopoly of Child Star Searchers' Prince of Parrot Shooters / Aqueducts of Channel Island is an LP of lo-fi psychedelic tribal ambient loops recalling groups like Black Dice, Tuluum Shimmering or Rapoon. Apparently, it is a vinyl re-issue of two minor releases from 2008-2009- which came out on limited editions of CDr and cassette, but never vinyl.




Fonsadera - Macabre Damp

Macabre Damp is a prime example of wonkily raw 'n' grimly unwell blacked metal. It's a six-track affair- that stumbles, unevenly gallops, bleakly rattles, and at points lurches on with its crude BM path- making it both a darkly pained, and unbalancing experience.





Thromdarr - Midwinter Frost - Complete Demo Tapes 1990-1997

Chronicling the lost treasures of the Finnish metal scene, Svart now unearths the many demo tapes of Thromdarr. Comprising their six demos from the start of the band up until their debut album, Midwinter Frost offers an in-depth look at an impressive extreme metal act. Untainted and un-remixed, the music on display is as raw and primitive as when they were released nearly thirty years ago. Keeping true to this vibe is important and makes the rediscovery of these tapes even more enjoyable.




Aural Hypnox - Transcendental Radiations II

Transcendental Radiations II is the latest sonic transmission from the Finnish ritual dark ambient label/ collective Aural Hypnox. It comes in the form of a C45 cassette, which features two side-long foreboding & unease sonic rituals.




Vampyr - Vampyr (Blu Ray)

Appearing in the early 1930's German film Vampyr stands as one of the defining and important films in early horror cinema. The film tells of an obsessed-with-all-things-supernatural young man, who arrives at a strange and isolated inn. Here he observes all manner of low-key creepiness and unease, before being guided to a mansion house- where a teenage girl may/ or may not be in the thrall of a vampire. Here from Eureka is a new Blu Ray release of this creepy and haunting classic- taking in a new 2k scan of the film, two new commentary tracks, and a few other extras.





Sado Rituals - Kali Yuga


Here we have a just shy of forty minutes worth of darkly shredding 'n' sludge bound walled noise from this Polish project. The release takes its name from the fourth and final age of mankind as told in Hinduism, which is meant to be full of conflict and sin.




Edo Žuđelović & Olion - Mellow

Here we have a chest-pressing 'n' atmospherically unsettling slab of bass ribbed walled noise, and a droned-out version of the same track. With the 'main' track sliding just under the twenty-nine-minute mark, and the remix hitting just under the ten-minute mark.




DNOC & Submachine Gun - Split

From October last year here, we have an HNW C51/ digital split- which brings together two dense and pummelling examples of wall-craft. Featured here are Arizona's DNOC, and Submachine Gun- which was one of the projects from recently departed Missouri-based noisemaker Emily/ Cory Aideen.




Ichion - Ichion - One

Ichion is the brainchild of Jason Hobman, a sound artist based in Tokyo, Japan. The project takes a sophisticated approach to the most minimal side of techno, refined and arranged as perfectly as a spider web.




Mondkopf - Spring Stories

Mondkopf's (aka Paul Régimbeau) latest release is a feast for the ears, packed with lilting loops and infernal doom. This is all accompanied by ringing, high-pitch sine tones, which keep the space of Spring Stories as full as possible without ever negating the duality of foreground and background.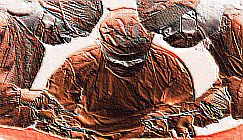 Occlusion - 56(21 Juin)
Occlusion is a French wall noise project who have a rather original/ if a rather stomach-churning theme to all of their release, and that is medical operatio...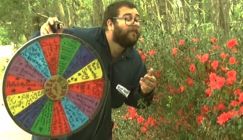 The Worse Album In The World Ever...
One of the more entertaining, yet still informed and critically balanced music review series on YouTube at present is The Worse Album In The World Ever. Star...