Le Bambole Di Velluto/Gamiani/Human Toil - Black Necro Cabaret

Black Necro Cabaret is a three-way wall-noise spilt with sexual fetishism themes running though it. The C60/ digital download brings together Swiss project Le Bambole Di Velluto, Swedish project Gamiani, and Brazilian project Human Toilet Vendors.


Light Collapse - Self-consumption

Self-consumption is a single slice of battering, belligerent, and boorish HNW from this long-running Russian project. It comes in the form of a pro-pressed & labeled CDR, which takes in the single wall, and this appeared in late March of this year


Clive Henry - Perpetual Endtimes

Perpetual Endtimes is a C40/ digital download featuring two slices of searing, terminally bleak, yet at times quite progressive walled noise from this respected British noisemaker. And I'm reviewing the cassette version of the release.


Anthony Pateras & Erkki Veltheim - The Slow Creep Of Convenience

The Slow Creep Of Convenience is a single lengthy submersion in dreary, bleakly simmering, building- yet often entrancing drone composition for pipe organ & electric violin. The release in March of this year on Immediata, and came in the form of either a digital download or CD- I'm reviewing a digital promo of the release.


Xordox - Neospection

Australian one man gang, JG Thirlwell (Foetus), comes to Editions Mego with his newest project, Xordox. Synth filled and fun, this release comes at a time when everyone is dusting off their keyboards and riding the nostalgia wave. While it's true that synthesizers never disappeared, their dramatic reappearance over the past couple of years makes one look at each release skeptically. "Is this genuine? Is this a cash-in?" Sometimes, it's not always easy to tell.


Steel Mammoth - Atomic Oblivion

Much like the subgenre of metal that it draws influence from, the NWOFHM (New Wave of Finnish Heavy Metal) represents to me unadulterated, blitzkrieg heavy metal, the sort of thing that jumps up and pummels you into submission while wearing its battle jacket. The influences are all there to be heard, Venom, Iron Maiden, Saxon, Witchfinder General, Motorhead, Witchfynde etc all mixed with the rawness of classic punk rock bands like The Damned and The Ramones. Steel Mammoth are at the forefront of this new Finnish metal movement, yet their humble beginnings were as a psychedelic/ stoner rock band up until they released Radiation Funeral and Nuclear Rebirth in 2011.


Rick Dietrick - Gentle Wilderness

Rick Dietrick is a solo acoustic guitar player from Ohio who released a single album back in 1978 called "Gentle Wilderness". The Tompkins Square label has now re-issued that album (which only had 500 copies in its original limited run), as well as this album, "River Sun River Moon", a collection of recordings from the same time period.


Massacre Up North - Massacre Up North(DVD)

Originally released in 2001 Massacre Up North is a Canadian SOV horror film. And it blends together elements serial killer genre with a few slasher traits, and a good pinch of SOV quirkiness & what-the-hell moments. I'm reviewing the 2017 region free DVD of the film on Shivers Entertainment.


Bella In The Wych Elm - Bella In The Wych Elm(DVD)

Bella In The Wych Elm is a short, arty & at times quite creepy British independent film. It charts the true crime mystery of a skeleton & skull found in a tree in the 1940's in the west Midlands. Here we have a DVD issue of the film- featuring three different versions of the thirty-five-minute film


Francisco López - Untitled (2012-2014)

For nearing forty years Madrid based Francisco López' has carved out his own distinctive sonic identity & niche with-in experimental music/sound. Utilizing & morphing field recordings, industrial elements, various types of ambience, and electro-acoustic elements to create a sound that is so unique, creative & often brave. Over the years I've heard bits & pieces of his truly huge discography, and always admired & respected what I'd heard, but had only ever been completely bowled over by a few releases. This double CD set from this year stands as some of the most consistent, varied, and appealing work I've heard from him, and like the best review items, it was a real unexpected & pleasant surprise.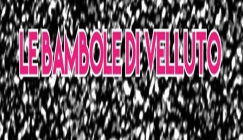 Le Bambole Di Velluto/Gamiani/Hum...
Black Necro Cabaret is a three-way wall-noise spilt with sexual fetishism themes running though it. The C60/ digital download brings together Swiss project L...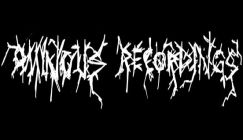 Ominous Recordings,Rien & Gamiani...
Founded in April 2005 Ominous Recordings is a Stockholm, Sweden based tape label. When it first started it was releasing primarily harsh noise, but also dipp...