Thembi Soddell - Love Songs

With a title like Love Songs- you'd expect an album of mawkish, overly emotional, pleasing and possible lush songcraft- instead you get the complete polar opposite of what you'd imagine. It's dark, jarring, unbalancing & often uneasy release, that blends together brooding 'n' building electro sound design, jarringly cut musique concrete elements, & overwhelming feel of unwell tension.


The Nolans - Chemistry: The Ultimate Collection

The Nolans/The Nolan Sisters have always stood as one of top draw guilty pleasures. Though-out the 70's & the 80's the British/ Irish girl group released a host of campy-yet- catchy pop fare, that dripped in & out of disco, synth-pop, pop-soul, and cheesy pop ballads. On Hot Shot Records (part of the Cherry Red group) is Chemistry a double-disc compilation of the sister's finest moments- bringing together a 79 minute CD, with a DVD of videos from the group.


Tender Flesh - Tender Flesh(DVD)

Tender Flesh is one of the more recent DVD reissues in Artus Film's series of Jess Franco films. Originally released 1997 in the twilight of this euro-auteurs career, the film is certainly problematic, never really reaching the dizzying & powerful heights of his best work in the 70's/ 80's- but there are flashes of brilliance here & there, making this worth checking out for fans of the mans work.


Dosis Letalis/Planet Shithead - Split

This is particularly searing & ultra-intense HNW split- which brings together Serbian based Dosis Letalis, with US-based Planet Shithead. The release presents the listener with two thirty minute seas of sear, and really there is zero let-up and zero relief through-out.


Female Chauvinists/ Hot Connections - Female Chauvinists/ Hot Connections( Blu Ray/ DVD)

Here we have the second of Vol Racy Reels, from the Something Weird vault. This time the theme is women's liberation/ equality- and the two 1970's films offered up here present the subject in fittingly un-pc & fairly male sexists form.


Burial Ground - Critters

Critters sees the very welcome return of horror film obsessed US wall noise project Burial Ground. It must be coming on for three, maybe four years since this La Crosse, Wisconsin put out anything( aside from a micro/ self-released tape set from early this year)- so this really is a surprise/treat. As this releases title suggests the theme here is those razor teeth bound aliens from the 1980's, and the four films they featured in. It comes in the form of a four business card mini CDR set, which appears on Serious Business label


Verhalten - Corrupted Structures v.1

Verhalten's "Corrupted Structures v.1" is the twenty-seventh release from Modern Tapes, based in Albuquerque, New Mexico (according to Bandcamp, although Discogs describes the label as being Chicago-based). This is the first time for me listening to and reviewing both the label and the artist in question. I have to say it's quite nice to be presented with opportunities like this - and to come into a release with few expectations and a totally open and clean pallette. I spend a lot of my time listening to music and noise from artists who I have a long history with and it's always refreshing to break from this chain. The release comes in a brown envelope rather than a cassette case, with the envelope closed by a sticker. With releases like these, and those that do use cases but seal those with stickers as well, I tend to use a scalpel to cut a fine line across the enclosing sticker to try and preserve the intended presentation. The tape takes in two tracks of identical size, one to each side.


New Tendencies - L5

Designer, artist, and musician Matt Nish-Lapidus' New Tendencies project follows up last year's Missed Month with L5 on Forking Paths Records. Composed on modular and numerous other different pieces of equipment, L5 brings forth a synthy, electronic recording that at points borders on industrial, and jumps to avant-garde dance at others. Well recorded and fun to listen to, L5 is a quick glimpse into what feels like a futuristic train ride.


Charles Razeur/ Vomir - Split

Here's a two-way euro wall noise split- this CDR brings together the bleak & windswept drone wall noise of Charles Razeur. With the searing, crude, and unchanging Harsh walled noise of infamous & hellishly prolific French project Vomir.


Chier/Kindstid - Chier x Kindstod

Chier x Kindstod is a thirty-minute walled-noise collaboration- it sees these French & German projects working together to create a subtle shifting & morphing example of moody, yet seared wall matter. The release appears in the form of a CDR on UK Void Singularity Recordings- it came in an edition of twenty copies, but as of this review the label is down to just six copies.


Svartsyn - In Death

Svartsyn (in English - "pessimism") is a black metal band from Sweden, formed by guitarist Ornias and drummer Tormentor in 1991. Initially, under the name Chalice in 1993, the band recorded a demo called Evil Mental Cold Winter. Then, the group took the name Svartsyn and continued to exist, having undergone a number of line-up changes. In general, these are real veterans of the Scandinavian black metal scene, which of course in many ways influenced the modern bands playing in the Black Metal genre


Sala - Scare Me Not

Sala is a project born from the Lithuanian city of Utena, and masterminded by the musician, philosopher,photographer, cinephile Alas23, or to give him his real name Audrius Ðimkûnas. The album, as described in the liner notes, was recorded at the site of "abandoned Soviet machines and building materials near Utena" and later mixed in Sala's own studio between 2013 and 2016. The album has received a limited edition CD release via Belgian label Unfathomless, hand numbered to 200 copies, it comes with a well designed fold out insert and an art card.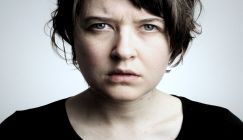 Thembi Soddell - Love Songs
With a title like Love Songs- you'd expect an album of mawkish, overly emotional, pleasing and possible lush songcraft- instead you get the complete pol...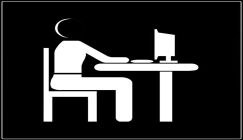 Mick Sussman - Man, Or Machine Mu...
Mick Sussman is an New York-based avant-garde composer- who over the last few years has created a truly huge body of complex, varied, yet playful work via th...