Ohlmeier, Khroustaliov & Fischerlehner - Hypertide Over Kiribati

Hypertide Over Kiribati is a decidedly fiery and mind-warping blend of Avant jazz/ electro-acoustic improv. This CD release appears on UK's Not Applicable, & offers up a four-track album that in equal measures unbalances & manically stimulates-as it moves between Intergalactic playfulness & brood.


The New York Ripper - The New York Ripper(Blu Ray, DVD & CD)

Following on from their (relatively) recent ultimate edition's of Maniac, and Zombie here we find Blue Underground offering up another classy three-disc reissue of another 1980's extreme classic- Lucio Fulci's NYC based grimy 'n' sleazed Giallo The New York Ripper. This new edition brings together a Blu Ray, DVD, and CD - the film gets a wonderful crisp new scan, there's a great selection of mostly brand spanking new extras, the soundtrack, new inlay booklet- with the limited edition coming in a Lenticular 3D cover.


Visitation - Don't Drink The Water

Don't Drink The Water is the latest release from Adelaide based wall-noise project Visitation, and it severs up two around thirty-minute examples of densely textured wall-craft. The album comes in the form of either a CDR or digital download- which appears on British wall noise/ noise label Void Singularity Recordings.


Stand Master - Dirty Deeds Done Dirt Cheap

Stand Master is the new project from the mind behind Texas-based No123noise- this new venture severs up Manga themed walled-noise, And Dirty Deeds Done Dirt Cheap is the first psychical release from the project. It appears on Uk HNW/ noise label Void Singularity Recordings- coming as either a CDR or digital release- the album takes in a single forty five minute of tense 'n' tight static bound wall-craft.


The Missionary - The Missionary(Blu Ray)

Here's Richard Loncraine's classic British comedy film from Handmade, the film and distribution company founded in 1978 by ex-Beatle George Harrison and his friend Denis O'Brien to help finance The Life of Brian. Several huge hits later (The Long Good Friday, Time Bandits, Tattoo, Venom and The Burning among them) in 1982 they would release a film taken from a concept by Michael Palin, The Missionary.


øjeRum - Without Blood The Sun Darkens

øjeRum, is the brainchild of Danish artist Paw Grabowski who creates a rather crude take on Drone and Ambience.The projects first album There Is A Flaw In My Iris was released in 2007. After this, the project took a break until 2014. Since then, øjeRum has become a rather prolific project, regularly releasing various recordings. From 2014 to the present, the project has released fifteen singles and EP's, two compilations and thirty-two full-length albums.




H.P. Lovecraft - I Notturni Di Yuggoth

Cadabra Records returns to the pages of M[m] after an absence with another Andrew Leman read, Fabio Frizzi scored albums, I Notturni Di Yuggoth. Consisting of eight of poems by H.P. Lovecraft, I Notturni Di Yuggoth takes a different approach to its composition with Frizzi (in his first acoustic guitar recordings) scoring the poems based on the feelings they gave him, and Andrew Leman pacing his readings upon Frizzi's compositions. This intriguing approach leads to a very listenable, very entertaining poetry album.


Night Killer - Night Killer(Blu Ray)

Severin Films have a real talent for uncovering rare & lesser-known euro-horror, that's often highly cheesy, enjoyable bad and full WTH moments- and with Night Killer they have hit a bad movie gold. This early 1990's sleazed and highly illogical murder mystery/ semi Giallo, is full to the brim with highly suspect acting that goes from way over the top, to barely coherent- blended with scenes of rubbery gore, leering shots of female flesh, bizarre plotting, and a killer that wears a demon mask, has one long claw hand, and speaks in a silly gruff voice. Here we have a new Blu Ray release of the film- taking in a nice bold & bright new print, and few neat extras.


23 Treads - I Woke Up At Dawn

I Woke Up At Dawn sees the welcome return of 23 Treads- the Polish three-piece now relocated in New York City, who started as off angular neo folk- but have steadily warped/ shifting into other genres in a most surprising & creative ways. And here we basically get the projects 'Doom metal' album- but of course, with the band's normal distinctive twist/ takes on the genre.


Vidna Obmana - Soundtrack For The Aquarium

Originally recorded/ released in the early 1990's Soundtrack For The Aquarium- is a pleasing cascading & subtle shifting ambient work that moves between whistling brightness, moody drifting mids, rattling-to-cascading shudders, and lots of modified water textures. Here on Zoharum, we have a remastered CD of this release from respected ambient project Vidna Obmana aka Belgian Dirk Serries.


Fruupp - Wise As Wisdom:The Dawn Albums 1973- 1975

The quirkily named Fruupp where a four-piece prog band from Belfast- and during the mid-1970's the band gained somewhat of a cult student following- due to tour supports with the likes of Genesis, Queen, and King Crimson. As well as releasing four albums on the Pye Records cult prog label Dawn- which are presented here in a box set. And while their output was clear influenced & infused by big/ known prog acts- the band managed to put there own original/distinctive enough touches here & there like more jazzy, classical & world touches- all making this collection an enjoyable ride for those progressive rock fans who are looking to dig deeper into the slightly lesser-known areas of the genre.




Tissa Mawartyassari & Cronaca Nera - Harsh Nurse

Harsh Nurse is a rather intriguing and distinctive collaborative release that brings together brooding-at-times spacey synth craft- with thick sheets of moody often wallish noise craft. The CDR/digital release brings together highly respected US female noise project Tissa Mawartyassari, & Italian project Cronaca Nera


Akio Jissoji: The Buddhist Trilogy - The Buddhist Trilogy( Blu Ray Boxset)

Akio Jissôji was a decidedly versatile and talented Japanese director- moving from family fantasy and Sci-fi for TV in the 1960, before diving into more serious and at times controversial new wave films in the 1970s, which utilized sexual content, artiness, with moments of brutality and heady Avant grade. This four Blu ray boxset on Arrow Academy brings together four of Jissôji films from this period, as well as a good enough selection of extras.


Devils Of Darkness - Devils Of Darkness(DVD)

From the mid-1960's Devils Of Darkness(or as it's sold here under it's French title Orgie satanique) is a prime shot of over-the-top, often highly campy, and at times silly shot of British gothic horror- the films often labelled as a Hammer Horror knock-off, so this will give you an idea of what to expect. This DVD release appeared on French horror & cult film company Artus Films- it comes presented in a colorful poster/stills filled DVD digipak- which gives the release quite a stand-out look.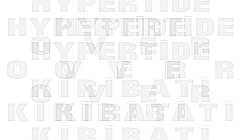 Ohlmeier, Khroustaliov & Fischerl...
Hypertide Over Kiribati is a decidedly fiery and mind-warping blend of Avant jazz/ electro-acoustic improv. This CD release appears on UK's Not Applicable,&n...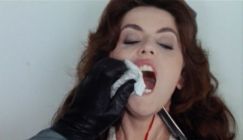 Kat Ellinger - The Many Colours O...
Giallo stands as the more flamboyant and arty of horror film sub-genres; and in recent years there has been a growing interest in the sub-genre, with an incr...