Mick Sussman - Man, Or Machine Music?

Mick Sussman is an New York-based avant-garde composer- who over the last few years has created a truly huge body of complex, varied, yet playful work via the Rosenberg Algorithmic - a computer music generator designed by himself. I became aware of his work this year with the release of The Rosenberg Algorithmic Music Generator: Selected works Vol 1- which to be frank is a truly brain twisting & unpredictable sonic ride, which will be enjoyed by anyone who enjoys their musical diet both playful & brain scrambling. I tracked down Mick for an email interview.




Viva Italia- Cris X / Lorenzo Abattoir - June 18, 2018. Moscow, Culture Center DOM.

On June 18, two magnificent Italian noise artists, Lorenzo Abattoir (Nascitari, Satanismo Calibro 9, Mare Di Dirac etc) and Cristiano Luciani (Cris X) performed to cerebrate the release of Viva Italia - a Russian language book by Dmitry Vasilyev dedicated to the experimental, industrial and noise music of Italy, covering the period from 1955 to present time. It was the last concert of planned three. Unfortunately, I could not get to the first two shows, which I very much regret.



Unboxed, Watched & Reviewed - Puke Buckets At The Ready

Armchair film critics are ten-a-penny on youtube, and more often than not it's the same 'classic' films that are been reviewed over & over again. But there are a few channels covering the more transgressive/ edgy fare, and one of the most satisfying & amusing of these is the Unboxed, Watched And reviewed. This sees the channel's host Tanner James covering all manner of unsettling, perverse & plain deranged fare, in his campy, dirty quip ridden, at times surreal & often OTT manner. Recently after two years silence the channel has relaunched, so it seemed an ideal time to caught-up with Tanner for an email interview.



Vomir,Black Leather Jesus, & Rien - Show report- Instants Chavirés May 3rd

On the 3rd of May 2018 French experimental venue Instants Chavirés once again offered up an evening of 'walled-noise'/ extreme noise. With line-up taking in Frances king of HNW Vomir, US noise-jam project Black Leather Jesus, and Swedish HNW project Rien. Sadly none of M[m] staff could make the event- but lucky Johan Strömvall Hammarstedt( of Rien, and the excellent label Ominous Recordings) kindly agreed to do the below report/ review/ day diary...



Eric Mcnaughton - Garish( yet informed) terror- We Belong Dead & related publications interview

When it comes to books or magazines focusing in on the horror film form it's always great to have a blend of informative, yet never stuffy text and lots color stills. And that's exactly what you get from We Belong Dead magazine, and it's related books. I first became of the output of the collective with 2016's Unsung Horrors- a 448 page glossy & colorfully, yet informative book focusing in on lesser-known horrors films. And have since eagerly looked forward to each new release from them. Below is email interview I did with Eric Mcnaughton who is the editor/ one of the key figures behind the collectives releases.



Hardy Fox - Leaving The Residents & New Paths

Early on this year, Hardy Fox revealed himself as one of the key songwriters behind avant pop collective The Residents. He had left the project in 2015 due to ill health, going on to 18 release worth of solo material under the pseudonym of Charles Bobuck. Recently he's released the first album under his own name- Hardy Fox(or Heart) this offered up a selection of emotional & at times quite fraught electronica/ minimal synth pop; which are very much of a departure from the sound he did with The Residents. Hardy kindly agreed to do an email interview.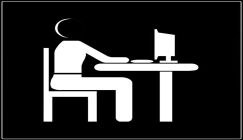 Mick Sussman - Man, Or Machine Mu...
Mick Sussman is an New York-based avant-garde composer- who over the last few years has created a truly huge body of complex, varied, yet playful work via th...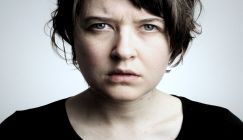 Thembi Soddell - Love Songs
With a title like Love Songs- you'd expect an album of mawkish, overly emotional, pleasing and possible lush songcraft- instead you get the complete pol...