Intervision Picture Corp - Killer scarecrows, murderous satanic children, & lo-fi dreamstalkers

Over the last few years, Intervision Picture Corp has released a great crop of obscure & odd films to DVD – mainly focusing in Short On Video/ Z budget films from the past- taking in horror, sci-fi, soft-core, and comedy genres. It started up as a sub-label of Severin films- the LA-based film production and distribution company but has very much grown to take on its own beast- with the type of films it releases, the package presentation, etc. It's fair to say over the last year the labels become one of my favorites, and I'm always keen to see what great obscure item they've un-earthed & put-out. I tracked down one of the key minds behind the label David Gregory, for an email interview.



The Residents - Eyeball Orphans

For nearing a quarter-of-a century the collective known as The Residents have created a wholly unique & distinctive back catalog of work. Their recorded work has blended & dipped into many genres over the years- taking in elements of pop, avant-garde composition, rock, electronica, musical theater, ethnic- ambience, and beyond. 2017 saw the project release of their 34th studio album The Ghost Of Hope, it also saw the release of a four-CD anthology entitled 80 Aching Orphans, and they've also managed to fit in a tour too. The collective never give interviews direct- so I tracked down the project's manager Homer Flynn & last remaining member of the Cryptic Corp for an email interview.



Best Of 2017 - Best Of 2017- Sound & Films

It's that time of year again- best of the year lists- below you'll find lists of releases that made 2017 special for our writers. And in keeping with our sites focus they span a large and varied selection of different musical & non-musical genres. On a few lists you'll see the addition of a film list, and this is in-line with us featuring more film reviews on the site…. And in 2018 we hope to expand this even more.





Carrion Black Pit - Back Down Into The Pit

2017 saw the welcome return of Brazilian project Carrion Black Pit- one of the more creative & progressive projects with the worldwide HNW/static noise/ walled noise scene. The project's return came in the form of Cupio Dissolvi - a C60 release on Swedish noise label Ominous Records, and simply put it was one of this years scene highlights. I caught-up with Elias C- the man behind the project for an email interview- discussing this new release, the projects past work, and the future



Borbetomagus - Snuff Jazz

For nearly forty years Borbetomagus has created a searing & distinctive sound that has really stood apart from any one genre label. The project is primarily a three-piece featuring Jim Sauter on Saxophone, Don Dietrich also on saxophone and Donald Miller on Guitar. The projects sound sits somewhere between dense avant jazz, noise, and intense improv- all to create a sound that is wholly their own. 2017 saw the DVD release of Borbetomagus-A Pollock Of Sound( on MVD Visual), the first every documentary about this most distinctive & extreme of sonic projects. Below is an email interview with Jim Sauter- discussing the projects career thus far, their unique sound, and the new documentary



Ominous Recordings,Rien & Gamiani - Slave To The Wall

Founded in April 2005 Ominous Recordings is a Stockholm, Sweden based tape label. When it first started it was releasing primarily harsh noise, but also dipped into other experimental genres such as free jazz, death ambient, drone, & noise rock. In the last few years, the label has started to focus in more & more on HNW releases, becoming one of the main labels releasing releases from the scene. I tracked down the label's owner Johan Strömvall Hammarsted for an email interview to discuss the label's history, as well as discussing his two walled noise projects Rien & Gamiani.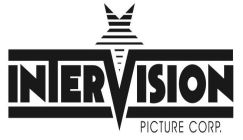 Intervision Picture Corp - Kille...
Over the last few years, Intervision Picture Corp has released a great crop of obscure & odd films to DVD – mainly focusing in Short On Video/ Z budget f...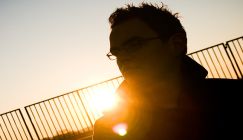 Drifting In Silence - Dawn
Drifting In Silence is the monicker of Derrick Stembridge, a composer and multi instrumentalist whose work spans at least ten years years. Dawn, h...