Molly Harvey - Of Eyeballs 'n' top hats, Hog cuts, & Quilt Making.

Molly Harvey will be known to fans of Avant pop collective The Residents as one of the key vocal collaborators with the project in recent years- been a big part of the Icky Flix tours, Demons Dance Alone album & tour, and other releases/tours. Molly kindly agreed to do an email interview with m[m]- discussing not just her work with the Residents, but her personal art & sonic collaborations- all making for hopefully one of the more rounder & balanced interview conducted with Ms Harvey thus far.



Museum Of Death - Death-Tripping

Here at M[m] we cover a fair bit of extreme fair- be it sonically, visually, or thematically. And one of the most used themes to shock has always been death-related matter- be it serial killers & their MO, dead body & autopsy photos, or the processing of the dead though morticians & funeral directors. One of the few places in the world where people can literally face death, it's impact, and those who use it as an addiction is the Museums Of Death in the USA- at present, the museum has two locations- one in LA, and one in New Orleans. Early this year on a trip to LA I was lucky enough to visit the Museum- and I must say it was one of the highlights of my trip to the City. After coming back home I decided to contact the LA Museum manager Erek Michael for an email interview- below we discuss how he first came to work at the museum, key artifacts the museum holds such as John Wayne Gacy clown shoes & GG Allin's stage ware, and general Museum related chat.





Vomir - Completely 'Walled-In'

HNW( Harsh noise Wall) is the most intense, and at times hypnotic of sound genres- and one of the most influential, prolific and unflinching brutal projects in the scene is Vomir. Since 2005 this project ,of Frenchman Romain Perrot, has released a steady-to-rapid flow of releases, and at present Discogs list around 304 release- but this probably doesn't include ever Vomir release, as the project often releases on tiny labels, so I'm guessing the truly total must be moving towards 350. I first became aware of Vomir, and the wider walled noise scene, around 2007- and since I've followed the project fairly closely- to date we've reviewed 90 Vomir releases on M[m], and 12 years later the project's releases still remain as searing, crude, and oddly hypnotic as they always were- with one of the more recent and larger releases been a six-CD box set on Italian noise label Urashima. I caught up with Romain for his fourth interview with the site.



Kat Ellinger - The Many Colours Of Giallo

Giallo stands as the more flamboyant and arty of horror film sub-genres; and in recent years there has been a growing interest in the sub-genre, with an increasing number of Blu ray reissue of classic, to lessen known films appearing. One of the key and respected commentators on the Giallo genre is Kat Ellinger- over the last few years, she contributed both fact-filled and impassioned commentary tracks and features to a host of Giallo reissues, as writing a book on one the genres key directors Sergio Martino- All the Colors of Sergio Martino. Kat kindly took time out of her busy schedule to give us an email interview.



The Early Years Of Allerseelen - Darkly Moody Beginnings

For over 30 years Allerseelen has stood as one of the most innovative, genre-eccentric and creative projects within the European experimental & post-industrial scene. In the last few years the project has been slowly–but surely reissuing their early more crude, though no less distinctive and creative material form the late 1980's to 1990s. I caught up with Gerhard Hallstatt- the projects forming member & key songwriter to discuss these early releases.





Leyland James Kirby (The Caretaker) - From out of the Past

Leyland James Kirby has been a singular figure in UK electronic music for over two decades. He first came to prominence in the late 1990s with the resolutely out-there V/VM, and associated V/VM Test Records; putting out a range of bewildering and often confrontational releases of plunderphonics, electronic and experimental noise. The label also came to be known for humorous and usually abrasive takes on pop culture figures like Chas and Dave, Frank Sinatra and the Krankies, as well as tongue in cheek deconstructions of Aphex Twin. It was however the music Kirby put out under the Caretaker moniker, beginning in 1999 with Selected Memories from the Haunted Ballroom, that really caught the imagination and would occupy him long after V/VM was brought to a close in 2008.

Like many of the releases on V/VM Test Records, the Caretaker's music relied on the manipulation of older material, in this case ballroom music from the first half of the 20th century. The original seed of the project - and its name - comes from those famous scenes in Kubrick's the Shining, where Jack Nicholson's character appears to fall between worlds, encountering a ghostly barman who utters the signature phrase "you're the caretaker. You've always been the caretaker". The early releases play on this notion of remembrance and haunted reimaginings of a forgotten golden age of glitz and glamour. The time degraded quality of the source records: monophonic, scratched, and suitably static soaked, formed an integral part of Kirby's compositional process as he would layer attenuated fuzz against looped fragments of melody which would emerge as if half remembered. The effect was striking, evoking feelings of melancholy and mystery. Cultural theorist Mark Fisher would later include the Caretaker among a group of artists, including Burial and the Ghost box label, he believed exemplified the concept of Hauntology; music which dealt with the fictitious reimagining of a lost past or lost opportunities.

Since 2005 and the 6CD box set Theoretically Pure Anterograde Amnesia, Kirby has increasingly taken the Caretaker project towards an explicit engagement with ideas around memory and memory disorders, including Alzheimer's disease. In addition, in 2009 he began releasing music under his own name, producing a series of records of ambient and experimental electronics, amplifying many of the themes present in the Caretaker, while developing his own signature style of playing. In 2016 he announced the final set of recordings for the Caretaker would be a six instalment project titled Everywhere at the End of Time. The final double LP instalment was released on his own History Always Favours the Winners label this year. Leyland kindly agreed to an email interview where he discussed the history of the Caretaker project, his working practices and creative outlook.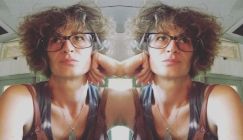 Molly Harvey - Of Eyeballs 'n' to...
Molly Harvey will be known to fans of Avant pop collective The Residents as one of the key vocal collaborators with the project in recent years- been a big p...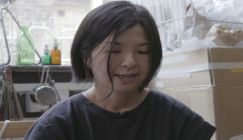 Ryoko Akama - Dial 45-21-95
Dial 45-21-95' severs up eleven slices of melancholically drifting and bleakly soothing modern classical/ modern composition themed around the work of respec...