Himukalt - Tense & unwell psychosexual touched sonics

Himukalt is a female-fronted,necro-fed and often uneasily psychosexual venture that blends elements of old school industrial, noise, and searing 'n' unsettling electronica. Behind the project is Nevada based Ester Kärkkäinen, and in the last year or so the project's popularity,within and beyond, the noise scene has grown in leaps 'n' bounds. With many reissues of early releases from the project appearing on labels such as Cold Spring and Helen Scarsdale Agency, with new releases appearing on the likes of Tesco Organisation, Malignant Records, and Total Black. We tracked down Ester for an email interview- discussing the projects past, present and future.





SRS Cinema - Purveyors of gorily wonky SOV, & wacky z-budget horror

Since the early 90's SRS Cinema has been releasing all manner of underground horror, be it gory SOV, general z-budget horror, or low-fi creature features. They started off releasing VHS, but in more recent years have gone on to put out films in both DVD and Blu Ray formats. I first became aware of the company due to their releasing of classic '80s / 90's SOV fare from the likes of the Polonia Brother and Tim Ritter- since becoming a big fan of pretty much all they put out. I decided to track the main man behind SRS Ron Bonk, who as well as running the company is a film producer, and directed a few SOV classics himself. Below you'll find an email with Ron, discussing all things SRS, and his own involvement in making/ producing low budget horror.





Tine Surel Lange - A Great Ear For Sound

One of the more creative and distinctive sound-art/ manipulated field records to appear in recent times was this year's Works For Listening 1-10. Released by the always worthy Sofa Music, the album sits somewhere between atmospherically manipulated field recordings and electro-acoustic texturing- be it alien, ambient or slightly manic. And most surprising of all, it was the debut album of young Norwegian composer and sound artists Tine Surel Lange. I tracked down Tine for an email interview, discussing her wonderful debut, her love of sound, and much more






theNightproduct - Walled Noise Born From Shadows & Dread

One of the more chillingly atmospheric textured/ walled noise projects to appear in the last 10 or so years is theNightproduct. Behind it is respected US noise artists Sean E. Ramirez-Matzus, solo -Thewhitehorse, A Week Of Kindness, Red Hook, and projects with his husband Richard Ramirez Black Leather Jesus and Last Rape. theNightproduct has been active since 2012, only releasing 6 releases thus far- but it's very much quality over quantity, with all of it's back catalogue been up to a very high standard and damn creepy to boot too!. Sean kindly agreed to give me an interview from his home in rural Pennsylvania





Martyn Bates / Kodax Strophes interview - A Strange Sonic Solstice

Active since the late 1970s, Martyn Bates is one of the more distinctively creative figures to appear from the British post-industrial/ experimental scene of the period. He's most known as one half of Eyeless In Gaza- who blended off-kilter English pop, post-punk, new wave, and more. He's been sonically active pretty much constantly throughout the last 40 plus years, and his most recent venture is Kodax Strophes- which nods back/ connects with his early sonic dabblings of the '70s. The project has just recently put out its debut release It Doesn't Matter Where It's Solstice When You're In The Room on Klanggalerie, and it's a wonderful unbalancing record that mixes ambience, psychedelic electronica, field recordings, and general experimental texturing. I tracked down Martyn for an email interview.





David Gregory - In The Land Of Franco- Jess Franco On Severin

One of the most prolific, versatile, compellingly distinct, and at points artily creative directors to appearing from euro-exploitation was Jess Franco. Between the 1950s and the 2010's, he directed over 200 films- with these running the gamut of genre cinema-going from black and white gothic horror, exotic horror, Women In Prison films, surreal and dread tinged softcore, jungle adventures, Zombie films, cannibal pictures, and slashers. In recent years many Franco films have received reissues- one of the more extra focused and classy reissues of Franco's work has been Severin, to date they released nineteen of his films, with more planned this year. We tracked down one of Severin's co-owners David Gregory(who has also interviewed Jess many times) to discuss the labels Franco releases.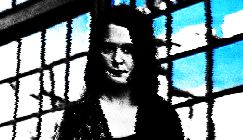 Himukalt - Tense & unwell psychos...
Himukalt is a female-fronted,necro-fed and often uneasily psychosexual venture that blends elements of old school industrial, noise, and searing 'n&rsq...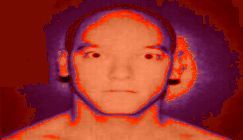 Geins't Na´t - GN
Originally released back in 1986 GN, was the opening sonic statement from French duo Geins't Naït. It features two around twenty-minute tracks- which sh...