Schloss Tegal - Back To The Dark Madness Of The Past

Existing since the late 1980's Schloss Tegal is an incredibly important and influential project, within both the dark ambient and industrial scenes. It takes its unusual name from a hospital castle near Berlin, which served as a psychiatric clinic treating soldiers with art and music therapy during WWII. So far they have released sixteen releases, taking in nine full-lengths, and a selection of splits & EPs. Schloss Tegal sound is a mix of cold & brooding industrial structuring, dark ambience, and an often fairly heavy use of samples and field recording elements. Eight Tower Records have recently reissued the project's 1991 debut Musick From Madness on CD, so it seemed like a prime time to interview the project's one and only member Richard Schneider- with the email interview focusing on the project's early days, and of course their debut album.





The Residents - Fifty Years Of Weird & Wacky Wonderfulness

In 2022 The Residents, those great American Avant pop act/ dark culture sonic satirists are celebrating their 50th anniversary. There are a few things planned to mark this very impressive milestone, first of these is the release of A Sight For Sore Eyes Vol 1- a three hundred and fifty-six-page coffee table book from Melodic Virtue, which is a visual feast focusing on the projects the first decade or so- that saw them release of classic albums such as The Third Reich 'n' Roll, Duck Stab, Eskimo, and The Commercial album. I caught up with Homer Flynn- the project's key graphic designer, spokesman & manager, to chat about 50 years of The Residents, the new book, and much more





Dave Phillips - The Humanimal In The Sixth Mass Extinction

I would hope that this introduction is unnecessary, but for nearly 35 years Dave Phillips has carved out a space of his own within noise and experimental music, with a huge body of work, recorded and live. This work has gathered together a variety of recognisable strands, including psycho-acoustic cut-ups, field recordings, visceral live aktions, and noise, with all centring a rigorous investigation into the existential, the ecological, and their intersection. Whilst this might sound dry, academic, or bloodless, Phillips' work is anything but, revelling in the primordial noise of life and marshalling insect buzzes and human burps in meticulously crafted recordings and performances that hang suspended in an ecstatic tension between beauty and ugliness. His work is never an easy or light experience, but always stimulating, rewarding, and memorable. I have yet to hear any release that is mediocre or 'phoned in', which is a rare feat in such a prolific discography, so I am pleased to report that Dave graciously indulged my increasingly wayward questions…





Glemt - Dark and Deranged Spirits Gather

I think it's fair to say that black metal as a sub-genre is one of the more prolific and popular forms of metal. Here at M[m] we must get a least ten or so albums from within this genre for review each month, and sadly more often than these releases just re-treading the same old cliches and tropes in a rather stale and bland manner- with little or no creativity, flare, or grim passion. From time to time we do get through an album that darkly glints in the sea of black metal mediocrity- and one such album was last years Eclipsing Through The Womb Of Twilight And Dementia. The album appeared on Lithuania's Inferna Profundus Records as either a 180-gram vinyl or digital download- and after a few EP's, demos and splits this was Glemt first full length. And this makes it all the more impressive, as it's a wonderful unpredictable and darkly deranged release that shifts between clamouring 'n' wonky mid-paced BM, crude speeding chaos, and creepily grim to darkly lumbering atmospherics. After being so impressed/ taken by the album, I just had to track down who was behind the project- and below you'll find my email interview with the projects one and only member Orobas, who is based near London in the UK.





Best Of 2021 - Music, Sound & Film

This year we've celebrated our 20th anniversary of existence, and as always with our best of year lists, we've selected a wide array of music, sound and film- which has always been the prime focus of M[m].





Koobaatoo Asparagus - California Walling

For over a decade now Koobaatoo Asparagus has been active in both walled noise and harsh noise scenes. Behind the project is San Diego based Michael Scott- and in total the highly prolific sonic venture has released four hundred plus releases. I tracked down Michael for an email interview focusing largely on the walled noise side of the project's output.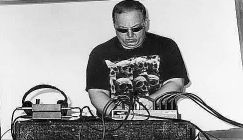 Schloss Tegal - Back To The Dark...
Existing since the late 1980's Schloss Tegal is an incredibly important and influential project, within both the dark ambient and industrial scenes. It...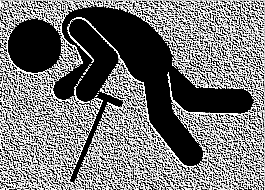 Whore's Breath - (For your safety...
(For your safety) Take A Seat is a new two-track release from this Cincinnati, Ohio walled noise project. With the theme being an accident witnessed on the m...