Mark Polonia - Of gore-bound farms, churches of the damned, & deranged- splatter bound hallucinations

When one thinks of gore-bound, yet creative Short-On- Video films of the 1980's & 1990's- the first two names that come to mind are Mark and John Polonia. During the 80's/90's these Wellsboro, Pennsylvania twins created a selection of low-budget classics such as Splatter Farm, Feeders, Church Of The Dammed, Hallucinations & How to Slay a Vampire. The pair carried on making films into the mid- 2000's- then in 2008 John sadly passed away at the too-young age of thirty-nine. Since then Mark has carried on creating work- with to date sixty-two directing credits to his name, along with thirty-seven acting & sixty-five editing credits to his name. Mark kindly agreed to give us an email interview- discussing the classic SOV films, as well as later his more recent work.



Danny Hyde - Coils of an Arabian Sewer Age

Last year, shortly after the vinyl release of Contemplating Nothingness, the critically acclaimed third album from Electric Sewer Age. I was lucky enough to chat with musician/producer and general all-round sonic wizard Danny Hyde about his amazing career in music. We discussed his special working relationship with Peter 'Sleazy' Christopherson and his part in the amazing body of work Peter and Jhonn Balance (Coil) left behind when they passed. We also talked about Trent Reznor, the future, retirement, motorcycle accidents and Armenian Dudek players among other things.



Best Of 2020 - Music, Sound, Film

It's fair to say that 2020 has been a year unlike any before- which most want to forget, due to all the loss, stress & inner/outer turmoil created worldwide. But there has still been positives/ reasons -to-celebrate this year- and some of those have come from either sonic or visual mediums . Below our writers select their favourite musical, sound & film moments from the strange/ troubling year that was 2020- and as always our picks cover a wide range of genres.





Cold Light Of Day Interview with Fhiona-Louise - The Grim & Grey Folds Of British Murder

Cold Light Of Day is one of the more terminal bleak serial killer films ever made. The low budget 1989 British production roughly told the story of 1980's London serial killer Dennis Nilsen. It featured largely gore-less, but very gruelling strangulation murders- all wrapped-up in grim 'n' grimy bed-sit setting. For many years it's been one of the lesser-seen/ known films of the serial killer genre, which is a great pity- as yes it's a real downer, but it's both powerfully disturbing and harrowingly memorable. Recently Arrow Video has given the film a classy Blu Ray reissue- so we decidedly to track down the films writer/director Fhiona-Louise for a rare interview.



Rien - Into The Crackle 'n' Crunch

Someone once said that there is real joy in detail, and you can certainly use this quote to talk about the work of Swedish textured noise/ minimal walled noise venture Rien. Since 2016 the project has mined its own often distinctively reserved, yet cleverly detailed, and often highly entrancing take on noise-making- so far release around thirty release on various respected noise labels across the globe. The man behind the project Stockholm based Johan Strömvalll Hammarstedt kindly agreed to give us an email interview- Johan is also behind Gamiani, J.S.H., J S H, and runner of the excellent Swedish tape label Ominous Recordings.



Llyn Y Cwn - Dark Elemental Ambience

One of the more original & distinctive dark ambient projects to appearing in the last few years is Llyn Y Cwn. The project takes it's influences from the ragged, vast & often brooding landscapes of Wales- with a sound that blends together blacked & often deep drones, creepy ambient dwells, and moody-to- eerier field recordings captured from the landscape. We tracked down the mind behind Ben Powell for an email interview.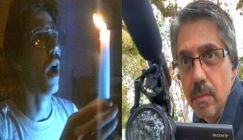 Mark Polonia - Of gore-bound far...
When one thinks of gore-bound, yet creative Short-On- Video films of the 1980's & 1990's- the first two names that come to mind are Mark and John Polonia...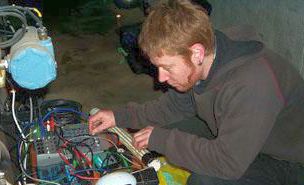 Tarab - Housekeeping
I'd never heard of Tarab before Housekeeping, but this is a very accomplished release, of equal interest to ears tuned to field recordings, electroacoustic m...