Joe Sherlock - The King of modern low-budget horror 'n' Sci-fi wackness

Oregon-based Joe Sherlock is one of the more distinctive of modern low-budget genre directors- his work blends sci-fi and horror tropes, with wacky and often surreal sensibilities. His films blend in elements of weird humour, repeated in film references, extremely low-grade effects, well-proportioned and tattooed women, oh and mayonnaise. Since the late 1990's he has helmed twenty-five films, and counting- moving from early SOV videos, onto digital filmed features. I tracked down Joe for an email interview- where we discuss his influences, his films, and the future





Sdug Bsngal - Some Scars Run Painfully Deep

Sdug Bsngal are a Swedish two-piece that offer-up a jarringly and unnervingly mix of elegant piano playing, black metal, ambience, blunt PE/noise elements, and emotional-if-wonky moody music. The pair recently had their self-released debut album reissued by Stockholm-based Ominous Recordings as a C80 – and I think it's fair to say it's one of the most bizarre/unbalancing releases I've heard in some time – and we get all manner of strange, odd, noisy and wonderful fare through our doors. I track down the project's two members simply known as R. & J. for an E-mail interview – discussing all that Sdug Bsngal is, their debut album, and the future of the project.





The Night Porter & Slowgurn project/ Death To Dyna - Engrossed & Entranced by wall-making

The walled noise scene, within the UK, is sadly rather small, but it's certainly growing. And one of the key figures in this growth is Hertfordshire-based Tom Wilson- he's behind the projects The Night Porter & Slowgurn, but also set up in December 2021 digital wall noise label Death To Dynamics- which to date has released nearing sixty titles. I tracked down Tom for an email interview- discussing his influences, his projects, and Death To Dynamics





The Worse Album In The World Ever Series - Sonically charting the odd, downright quirky & strange

One of the more entertaining, yet still informed and critically balanced music review series on YouTube at present is The Worse Album In The World Ever. Started in 2018 by Garrett of Cactus Malpractice, with so far twenty-five episodes under its belt- the series has seen all manner of wonderfully, wacky, and strange fare covered. Going from releases from more known cult fare likes of The Residents, Captain Beefheart, Lou Reed, Nurse With Wound, Ween. And lesser-known odd-ness like all-female outsider guitar band The Shaggs, the shrill and off-tempo renditions of popular songs by Mrs Miller, and the skewed country/ rock 'n' roll of Hasil Adkin. We tracked down Garrett for an email interview- discussing his influences, the series, and what's coming next for him.





Noir On Powerhouse Films - From Out Of The Cinematic Shadows

Peopled by glamorously elegant- yet- tricky femme fatales, flawed heroes, and shadowy yet cunning criminal bosses- noir is one of the most atmospherically intriguing and moodily iconic of all film genres. In recent years, the genre has seen something of a major revival, and one of the labels leading this revival has been UK's Powerhouse Films. Over the last two years, they have released a series of Blu Ray Boxset's focusing on the noir out-put of Columbia studios during the 1940's and 1950's. Each, of the four to date, box sets have featured six films, with a classy and crisp remastered print for each picture, a broad selection of extras, including informative and engaging commentary tracks, and bulky, fact/ stills packed inlay books. Due out late June of this year is the companies fifth Columbia noir boxset, and this focuses on the most iconic and known actors of the original noir cycle Humphrey Bogart. I caught up with John Morrissey Powerhouses co-owner/ director for an email interview regarding the boxsets and all things noir.





Schloss Tegal - Back To The Dark Madness Of The Past

Existing since the late 1980's Schloss Tegal is an incredibly important and influential project, within both the dark ambient and industrial scenes. It takes its unusual name from a hospital castle near Berlin, which served as a psychiatric clinic treating soldiers with art and music therapy during WWII. So far they have released sixteen releases, taking in nine full-lengths, and a selection of splits & EPs. Schloss Tegal sound is a mix of cold & brooding industrial structuring, dark ambience, and an often fairly heavy use of samples and field recording elements. Eight Tower Records have recently reissued the project's 1991 debut Musick From Madness on CD, so it seemed like a prime time to interview the project's one and only member Richard Schneider- with the email interview focusing on the project's early days, and of course their debut album.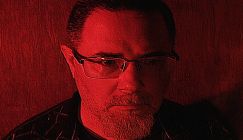 Joe Sherlock - The King of modern...
Oregon-based Joe Sherlock is one of the more distinctive of modern low-budget genre directors- his work blends sci-fi and horror tropes, with wacky and often...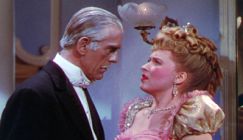 Universal Terror - Universal Terr...
From Eureka here's Universal Terror another collection of Boris Karloff films produced by Universal Studios. The three films featured here date from be...