Borbetomagus - Snuff Jazz

For nearly forty years Borbetomagus has created a searing & distinctive sound that has really stood apart from any one genre label. The project is primarily a three-piece featuring Jim Sauter on Saxophone, Don Dietrich also on saxophone and Donald Miller on Guitar. The projects sound sits somewhere between dense avant jazz, noise, and intense improv- all to create a sound that is wholly their own. 2017 saw the DVD release of Borbetomagus-A Pollock Of Sound( on MVD Visual), the first every documentary about this most distinctive & extreme of sonic projects. Below is an email interview with Jim Sauter- discussing the projects career thus far, their unique sound, and the new documentary



Ominous Recordings,Rien & Gamiani - Slave To The Wall

Founded in April 2005 Ominous Recordings is a Stockholm, Sweden based tape label. When it first started it was releasing primarily harsh noise, but also dipped into other experimental genres such as free jazz, death ambient, drone, & noise rock. In the last few years, the label has started to focus in more & more on HNW releases, becoming one of the main labels releasing releases from the scene. I tracked down the labelís owner Johan StrŲmvall Hammarsted for an email interview to discuss the label's history, as well as discussing his two walled noise projects Rien & Gamiani.



Simon Reynell - Distinctive Sonic Qualities- 10 Years Of Another Timbre

Sheffield based improvised and contemporary music label Another Timbre is now in its tenth year. And over this time itís slowly, fairly quietly, yet consistently released a slew of quality bound sonically experimental fare- going from creative & sub-bass lined improv, though to fragile & angular piano compositions, onto changeling-yet- creative chamber works, and beyond. Itís fair to say itís now one of the most respected labels in both improvised and contemporary fields- and with each new batch of releases from the label, itís building on its impressive sonic legacy. I tracked down Simon Reynell the label's owner & curator for an email discussion- discussing the labels ten-year existence, present releases & its future.



Trepaneringsritualen - Sound As Ritual

For those unfamiliar, Trepaneringsritualen is the moniker of Swedish noise terrorist Thomas Ekelund. Also sometimes referred to as T ◊ R ◊ P, Ekelundís project has been rather prolific since itís inception in 2008, with a number releases on such labels as: Hanson, Harsh Head Rituals, Malignant, Release the Bats, and now U.K. mainstay Cold Spring. Through TxRxP Ekelund explores religion, the occult, and other esoteric themes through a caustic blend of death industrial, power electronics and industrial noise. Iíve been a fan of the project for quite some time, so I appreciate Thomas taking the time to share some of his insights.



Frederick R. Friedel - Stepping Outside Of The Box

Itís fair to say much of exploitation cinema has little depth, memorability, or flare- as a genre exploitation does pretty much what it says box it exploits, be it horror, sex, race, etc. Frederick R. Friedel is one of the more note-worthy, creative & distinctive directors to come out of the 1970ís exploitation scene- releasing just two films in this decade- Axe & Kidnapped Coed ( aka Date With A Kidnapper)- both of these where thoughtful, well-conceived films- taking exploitation genre traits & twisting them to create memorable & often haunting cinema, that stands head & shoulders above run-of-the-mill exploitation. In 2015 Severin Films released both films( and their soundtracks) in a two disc Blu ray & CD release, so hopefully, both films will now get the praise & appreciation they truly deserve. Mr Friedel kindly agreed to give M[m] a rare email interview- discussing his films, influences, and of course the Severin reissue.



Dosis Letalis - Not Just Another Cog In The Machine

Dosis Letalis is one of the up & coming names in the worldwide walled noise scene. This Serbian project started in 2015, and since has released around 50 releases. Sound-wise they moved from standard-though- entrancing wall craft, onto more creative textural compositions. And much of the project's output thus far has been themed around anti- capitalism/ anti- system rhetoric. I tracked down Nemanja Nikoliś- the man behind the project for an email interview.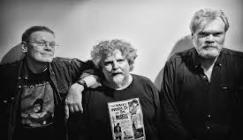 Borbetomagus - Snuff Jazz
For nearly forty years Borbetomagus has created a searing & distinctive sound that has really stood apart from any one genre label. The project is ...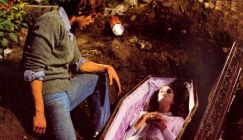 Beyond The Darkness - Beyond The ...
Of all the films to appearing in the Italian horror cycle of the late 70ís/ early 80ís Buio Omega( aka Beyond the Darkness) stands as one of the mo...