Merzbow/ Merzbow & Balazs Pandi - Noise, Drums & Thirty Years Of Waiting

On May 25, 2019, in Moscow, at the Station City Hall venue, a significant event took place - the performance of the legendary Japanese noise artist Masami Akita with his project Merzbow. The concert was organized by the Russian company Delta Mekong Concerts. Masami is perhaps the most famous figure on the world noise scene. Playing from the late 1970s to the present day, he normally records several albums a year. The Moscow Concert is the second and final show in a small Russian tour, which was held jointly with Hungarian drummer Balazs Pandi, who is very known in wider experimental music. The day before, he played in St. Petersburg. This event was significant because Masami Akita had only played in Russian once before. It was back in 1988 in Khabarovsk, at the festival of jazz, improvisational, electro-acoustic and experimental music. And now, after almost 30 years, the Japanese genius of noise has returned to please his Russian fans. The concert was to consist of two parts. The first part was to be a solo set of Merzbow, the second one was a duo performance with Balazs Pandi.



Elsewhere Music label interview - Gently Breaking The Silence

Launched in June of last year, Elsewhere Music is one of the up & coming labels in the modern composition / modern classic genre. So far the label has put out six releases - moving from the 3CD release 'Blurred Music' that smudged the line between drone, modern composition, and improv, onto the sparse piano ambience of Melaine Dalibert's 'Musique Pour Le Lever Du Jour', through to the eventful & subtle surreal modern compositions of 'Works On Paper' - which brings together works from both Lance Austin Olsen & Gil Sansón. Shortly the label will be releasing three new CDs focusing on piano recordings. We caught up with the label curator/producer Yuko Zama for an email interview.



Damien De Coene - Pedal Chained Bleakness

Damien De Coene, a relative newcomer to the wall noise scene, has made a name for himself through the quality of his prolific output, which covers a wide range of sounds from barely-there Drone to full-blown HNW, as well as a distinctive visual identity. Damien kindly agreed to give Musique [Machine] an interview.




Raison D'Etre, Desiderii Marginis and Creation VI - Darkness in Moscow

On March 30 2019, in Moscow, at the famous Cultural Centre "Dom", one of the key post-industrial/ dark ambient events of this spring took place. It brought together legendary Swedish projects Raison D'Etre and Desiderii Marginis, along with the well-known Russian project Creation VI- all organized with the support of Russian company Mist-crossing Division.



She Spread Sorrow - Who are you, Midori? An interview with She Spread Sorrow

Since 2015's Rumspringa, She Spread Sorrow - the solo project of Italian artist Alice Kundalini - has become something of an unstoppable force in the industrial and power electronics scenes. With Mine (2017) and Midori (2018), both on Cold Spring Records, She Spread Sorrow takes a measured- even delicate- approach to sound, but is no less brutal and unrelenting for it. Musique Machine spoke to Alice to find out more about the project.



Stephen Thrower - Harvesting Cinematic Flowers Of Perversion

Stephen Thrower should need little or no introduction to fans of gory, sleazy & heady cult/ exploitation film fare- he's written lengthy tomes on infamous Italian gory maestro Lucio Fulci (1999's Beyond Terror: The Films of Lucio Fulci). American Independent horror films from between the 1970's & mid 1980's (2007's Nightmare USA: The Untold Story of the Exploitation Independents), prolific euro sleaze/ horror director Jess Franco- The Delirious Cinema of Jesus Franco vol. one & two - 2015's Murderous Passions & most recently it's follow-up The Flowers Of Perversion- which see him covering in detail ever one of Franco's 180 films. He's also appeared on a whole host of cult horror/exploitation documentaries & DVD extra's for the likes of Severin films, Arrow Video, Blue Underground & many others. Stephen kindly agreed to do a email interview with M[m]- his third for the site- discussing his new book, his passion for Jess Franco, and his recently active sonic project UnicaZürn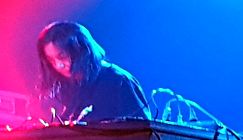 Merzbow/ Merzbow & Balazs Pandi -...
On May 25, 2019, in Moscow, at the Station City Hall venue, a significant event took place - the performance of the legendary Japanese noise artist Masami Ak...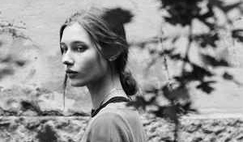 Vallmo - Ruin Walls
Here Jonas Rönnberg (Varg) puts out the solo debut of his FLORA band mate Melina Åkerman Kvie on his Northern Electronics label. She has also previously coll...