Damien De Coene - Pedal Chained Bleakness

Damien De Coene, a relative newcomer to the wall noise scene, has made a name for himself through the quality of his prolific output, which covers a wide range of sounds from barely-there Drone to full-blown HNW, as well as a distinctive visual identity. Damien kindly agreed to give Musique [Machine] an interview.




Raison D'Etre, Desiderii Marginis and Creation VI - Darkness in Moscow

On March 30 2019, in Moscow, at the famous Cultural Centre "Dom", one of the key post-industrial/ dark ambient events of this spring took place. It brought together legendary Swedish projects Raison D'Etre and Desiderii Marginis, along with the well-known Russian project Creation VI- all organized with the support of Russian company Mist-crossing Division.



She Spread Sorrow - Who are you, Midori? An interview with She Spread Sorrow

Since 2015's Rumspringa, She Spread Sorrow - the solo project of Italian artist Alice Kundalini - has become something of an unstoppable force in the industrial and power electronics scenes. With Mine (2017) and Midori (2018), both on Cold Spring Records, She Spread Sorrow takes a measured- even delicate- approach to sound, but is no less brutal and unrelenting for it. Musique Machine spoke to Alice to find out more about the project.



Stephen Thrower - Harvesting Cinematic Flowers Of Perversion

Stephen Thrower should need little or no introduction to fans of gory, sleazy & heady cult/ exploitation film fare- he's written lengthy tomes on infamous Italian gory maestro Lucio Fulci (1999's Beyond Terror: The Films of Lucio Fulci). American Independent horror films from between the 1970's & mid 1980's (2007's Nightmare USA: The Untold Story of the Exploitation Independents), prolific euro sleaze/ horror director Jess Franco- The Delirious Cinema of Jesus Franco vol. one & two - 2015's Murderous Passions & most recently it's follow-up The Flowers Of Perversion- which see him covering in detail ever one of Franco's 180 films. He's also appeared on a whole host of cult horror/exploitation documentaries & DVD extra's for the likes of Severin films, Arrow Video, Blue Underground & many others. Stephen kindly agreed to do a email interview with M[m]- his third for the site- discussing his new book, his passion for Jess Franco, and his recently active sonic project UnicaZürn





Dave Parker - A True Passion For Cult Film

Dave Parker stands as one of the most likeable, down-to-earth, passionate & knowledgeable genre critics around- since 2010 he's run his Youtube channel, which began covering just horror & extreme film fare, but in recent years he's expanded his coverage to the wider cult genre. He started off doing short stand-alone reviews/ collection updates, but in recent years his format has switched to a longer weekly show with Screaming Toilet productions- with each show lasting between half an hour, to an hour. Dave is also an actor appearing in a host of underground/ cult film fare, he's also a director too. I caught up with Dave with for an email interview



Uitgeschakeld - Netherlands, Noise And The Kim Dynasty

Dutch HNW project Uitgeschakeld may not be one of the most active within the often highly prolific wall noise scene- releasing around twenty-three albums, including splits since it started in 2014. However, each new release by the project is greeted very warmly and with great interest by HNW fans. Casper Van Der Veen, the man behind Uitgeschakeld and several other projects, kindly agreed to talk to us about HNW, noise and some other things.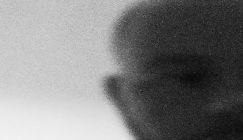 Damien De Coene - Pedal Chained ...
Damien De Coene, a relative newcomer to the wall noise scene, has made a name for himself through the quality of his prolific output, which covers a wide ran...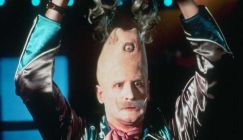 Pet Shop - Pet Shop(Blu Ray)
During the early-to-mid 1990s, legendary genre movie producer & director Charles Band started a sideline company to his Full Moon Entertainment brand, an...