Paige Davis, Michael Raso & Lisa Petrucci - Time To Get Racy - The Racy Reels Series Interview.

As the interest and reassessment of sleazy celluloid from the past grow in leaps & bounds, so does the reissuing of both soft & hard-core porn on Blu Ray & DVD. One of the better-curated, nicely put together & consistent series of releases has been the Racy Reels series- this is a collaboration between Pop Cinema, and infamous exploitation reissue label Something Weird. So far the series has seen three release- and each has either brought together two-to-three films that are theme-related, or part of a series- so Vol 1 featured three obscure & bizarre examples of 70's Sci-fi themed sexploitation. Vol 2 brought together two 70's soft-core/sex comedies with women's liberation/ equality theme, and most recently Vol 3 took in two late 60's -to- early 70's erotic dramas/ thrillers from the popular Danish/ Swedish I, a Woman series of soft-core films. We tracked down Paige Davis & Michael Raso from Pop Video, and Lisa Petrucci from Something Weird to discuss how the series came about, the releases thus far, and the series future.



The Residents - Old Dog's Still Snap 'n' Break Bone

Many bands/projects in their later years ease back on the sonic gas- be it slow down, mellow-out, or water down their sound. But that's certainly not the case for The Residents- now a few years off their 50th anniversary, the avant-pop/ art collective have just released their 47th album Metal, Meat, and Bone- which stands as one of their more bounding 'n' intense record- it sees the collective blending roughed-up & snarling blues, with theatrical sonic oddness 'n' unease. Homer Flynn- the projects key designer, manager, and handler kindly agreed to give M[m] an email interview- discussing the new album & more.



Jimmy McDonough - The Milligan Way

Andy Milligan stands as one of the most distinctive & creatively lo-fi directors to appear from the American grind-house circuit of the '60s and '70s. When you're watching a Milligan film- you most certainly know it- with it's plots full bickering families, self-made often period costumes, awkward sex scenes, very crude/ bizarre effects, and moments of dizzying/ disorientating swirling camerawork. I first saw a Milligan film around ten or so years back- and became more & more fascinated by this true one-off. One of the things that helped to deepen my interest was The Ghastly One- a 2001 warts 'n' all biography of Milligan written by respected biographer and journalist Jimmy McDonough, who has also penned books on the likes of Russ Meyer, Neil Young, and Tammy Wynette. Out-of-print for a few years, The Ghastly One has just got a deluxe/ picture-packed reissue on Fab press, so I tracked down Jimmy for an email interview- talking about the new edition of the book, and of course Andy Milligan in general.



Perpetual Abjection & Unsignified Death Intervie - Hand-made Nihilism

There has always been a close connection between the walled noise scene, and various themes/ obsessions- be it nihilism, giallo/ cult films, true crime, grim nature, etc. Sometimes the low-fi/ nihilistic artiness of the walled noise genre has been expressed through releases packaging, and one of the more recently label to focus in on the more arty presentation is Bangkok based Perpetual Abjection- the label started in 2017, and has so far put out eighteen releases- each of which features a distinctive, & at times lo-fi elaborately presentation. We tracked down the label's owner Polwach Beokhaimook- who kindly gave us an email interview discussing the label, and his own wall noise project Unsignified Death that creates an often crude & industrialized take on the genre.



William Fowler & Vic Pratt - On The Celluloid Flipside

Both William Fowler and Vic Pratt are seekers of strange, wonderful & bizarre Celluloid- in 2006 the pair started up the BFI Flipside imprint- this has seen both screenings of obscure TV and film fare, as well a series of DVD & Blu Ray releases of similar titles. Last year they got together to release their first joint publication The Bodies Beneath(on Strange Attractor Press) it saw the pair digging deep into the more bizarre, quirky, and strange side of British film & television. Both Will & Vic kindly took time out of their busy schedule to give us an email interview- discussing the Flipside imprint, The Bodies Beneath book, and more.



Melaine Dalibert - Quietly creative, yet atmospherically entrancing

Over the last few years or so, French pianist Melaine Dalibert has put out a series of sparse, atmospheric & at times memorable piano-based albums- making him one of the more consistent & appealing artists to appear from the modern classical/ minimalism scenes in the last ten years. I've closely followed his career since around 2017, and now as he has five albums under his name, and is gaining the wider respect he deservers I thought it a fitting time to set up an interview with him.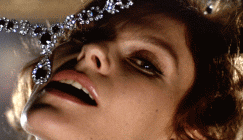 Paige Davis, Michael Raso & Lisa ...
As the interest and reassessment of sleazy celluloid from the past grow in leaps & bounds, so does the reissuing of both soft & hard-core porn on Blu...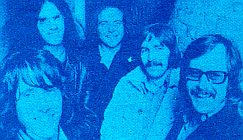 Samurai - Samurai
Released back in 1971 Samurai's self-titled debut album is grooving-to- bounding, at times downbeat example of jazz-rock songcraft, which features a spr...