She Walks Crooked - Walls For Charlotte

Californian based She walks Crooked create a fairly original blend of walled-noise & drone. The project started in 2013 , and it has been slowly, but surely releasing a quality bound selection work, which is often themed/ focused around British/ French actress & singer Charlotte Gainsbourg. I caught up with the man behind the project Scott Kindberg- who also runs the Petite Soles, for an email interview- where we discuss She Walks Crooked, his label, and his other noise projects.



Richard & Sean Ramirez-Matzus - Noise Bound Birds of a Feather

Richard & Sean Ramirez-Matzus are of two of the noise genres most known, influential & respected figures- both within the HNW, and the wider American noise scene. With their discographies going back to the late 80's/ early 90's- jointly they've released a huge amount of work, which must add up into the hundreds. For many years the pair lived in Houston Texas, but a few years back they decided to move to rural Pennsylvania- I caught up with the pair for an email interview- discussing how the move has impacted their work, their influence on HNW/ noise, and recent sonic developments from the pair.



Andy Ortmann - Breeding Puzzlement & Uneasy

For the last twenty-five years or so Chicago based Andy Ortmann has been creating all manner of audio surrealism and noisy unsettlement- under his own name, with collaborators, and under the banner of Panicsville, with fellow sonic un-settlers Jeremiah Fisher & Anthony Janas . Recently he released three vinyl album set Pataphysical Electronics- which stands as one of his varied & unbalancing works of his career thus far. Andy kindly agreed to do an email interview with M[m]- where he discusses his career thus far, the new releases, and future work



Mick Sussman - Man, Or Machine Music?

Mick Sussman is an New York-based avant-garde composer- who over the last few years has created a truly huge body of complex, varied, yet playful work via the Rosenberg Algorithmic - a computer music generator designed by himself. I became aware of his work this year with the release of The Rosenberg Algorithmic Music Generator: Selected works Vol 1- which to be frank is a truly brain twisting & unpredictable sonic ride, which will be enjoyed by anyone who enjoys their musical diet both playful & brain scrambling. I tracked down Mick for an email interview.




Viva Italia- Cris X / Lorenzo Abattoir - June 18, 2018. Moscow, Culture Center DOM.

On June 18, two magnificent Italian noise artists, Lorenzo Abattoir (Nascitari, Satanismo Calibro 9, Mare Di Dirac etc) and Cristiano Luciani (Cris X) performed to cerebrate the release of Viva Italia - a Russian language book by Dmitry Vasilyev dedicated to the experimental, industrial and noise music of Italy, covering the period from 1955 to present time. It was the last concert of planned three. Unfortunately, I could not get to the first two shows, which I very much regret.



Unboxed, Watched & Reviewed - Puke Buckets At The Ready

Armchair film critics are ten-a-penny on youtube, and more often than not it's the same 'classic' films that are been reviewed over & over again. But there are a few channels covering the more transgressive/ edgy fare, and one of the most satisfying & amusing of these is the Unboxed, Watched And reviewed. This sees the channel's host Tanner James covering all manner of unsettling, perverse & plain deranged fare, in his campy, dirty quip ridden, at times surreal & often OTT manner. Recently after two years silence the channel has relaunched, so it seemed an ideal time to caught-up with Tanner for an email interview.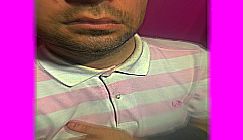 She Walks Crooked - Walls For Cha...
Californian based She walks Crooked create a fairly original blend of walled-noise & drone. The project started in 2013 , and it has been slowly, but sur...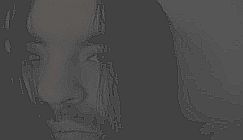 Werewolf Jerusalem - The Nightmares
The Nightmares is a recent CD release from HNW/static noise legend Werewolf Jerusalem- the discs takes in seven tracks, and has a runtime of ...