Jessica Cameron - A Sanity And Limb Ripping Exorcism

Last years The Song Of Solomon not only blended in extreme gore into the possession/ exorcism movie in an original & effective manner. It also featured one of the most starling actress transformation in recent memory- seeing glamorous scream queen Jessica Cameron near unrecognisable as the lead role of troubled young women Mary- who goes through a frightful and at times brutal grotesque transformation. Jessica kindly took time out of her busy schedule to give us an email interview- discussing how she got involved with the film & Unearthered films- who released it. Her transformation in the film, as well as her favourite roles thus far & upcoming parts.



Buck Young - A Gloriously Noisy Hoedown

One of the more curious, varied & creative noise releases to appear in recent memory was lasts years Proud Trash Sound- the debut album from US project Buck Young. The project is centered on respected Oakland, California noise-maker Jason Crumer & NYC based Zoe Burke- with other collaborators dropping in along the way. Proud Trash Sound appeared on Jason own label No Rent records- and itís noise release thatís literally knee-deep in sonic Americana. The ten track album is a scatterbrain, but mostly fairly coherent mix of formal noise elements such as jarring electro noise stretchers & sears, noise guitar chugs & sudden feed-back engulfed vocals elements- with all manner of western/ American sound elements such as a galloping guitars, yea-ha vocals( both male & female), pig grunts, yodelling, gunfight sound effects, horse glip-glops, speed-up 50ís easy listening music, etc. I tracked down Jason for an email interview- first discussing Proud Trash Sound, before later moving on to discuss No Rent, where the label's manager Rose drops into the chat.



Best Of 2018 - Sound & Vision 2018

Another 12 months past, and another year is near over so itís best of the year lists for 2018. Below youíll find lists of releases that made this year special for our writers. And in keeping with M[m] focus they span a large and varied selection of different musical & non-musical genres. On a few lists youíll see the addition of a film list, and this is in-line with us featuring more & more film reviews on the site



My Cat Is An Alien - A 20 Year Sonic Journey To The Stars

Since 1998 My Cat Is An Alien have been creating a distinctive & interstellar bound blend of shimmering ambience, deep-space guitar scaping, and star-licked improvising. Behind the project are Italian brothers Maurizio and Roberto Opalio- who have released so far around one hundred & fifty releases under the project banner, as well as a host of splits & shorter releases. we contacted the brothers for an email, where they discuss the projects 20 years existence, stand-out moments in their discography, and the future.



Vomir, Maginot, Red Hook Grain Terminal, Kenosist, - live report-Friday 23rd November, The Old Police, Gateshead

Last month, on Friday 23rd November, I made the trek up from London to Newcastle to go to a noise event put on at The Old Police House in Gateshead (also known as Workspace Gallery) where Vomir, Maginot, Red Hook Grain Terminal, Kenosist, Shurayuki-hime and Monocrete were all performing that evening.



Void Singularity Recordings & E.E.E.E. Interview - Brick-By-Brick

Set-up in early 2018 Void Singularity Recordings is a Uk based label specializing in walled noise/ HNW/ ANW, with the odd dabblings in more noise-bound experimental waters. The label has been CDR based thus far, and to date has released an impressive 28 releases thus far this year- taking in CDRís from both more known wall-noise projects such as Vomir, Chier, & Dosis Letalis. As well as lesser known, yet equally worthy wall projects- all making it one of the labels to watch with-in the worldwide walled-noise scene. We got in contact with the man behind the label Tom Rushton for an email interview discussing both the label & his own personally HNW project E.E.E.E.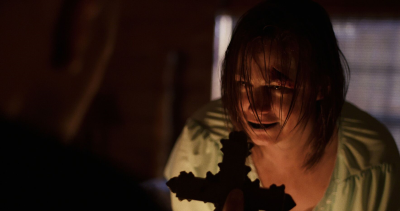 Jessica Cameron - A Sanity And L...
Last years The Song Of Solomon not only blended in extreme gore into the possession/ exorcism movie in an original & effective manner. It also featured o...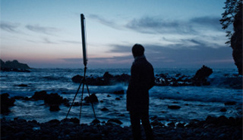 Eisuke Yanagisawa - Path of the Wind
The Aeolian harp is a stringed instrument - usually hand crafted - which produces a range of harmonic tones when wind passes across it. It has a long history...