Michael Ridge - From Tools Of To...
Norfolk Uk based noise maker Michael Ridge is one of the longer running denizens of the Uk wall-noise scene, been involved since around 2010. He may not be t...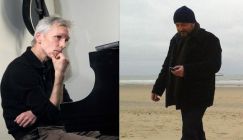 Bruno Duplant/Reinier van Houd - ...
Lettres et Replis is a piano-based album that shifts between elegant harmonics and often discordant angularity. The release comes in the form of the six...