Our saviour Duncan Patterson [2002-06-13]Antimatter is the current project of ex Anathema bassist and songwriter Duncan Patterson. After leaving Anathema post Alternative 4, he entered the studio with close friend Mick Moss and created the debut album 'Saviour'. I caught up with him via email to find out about the new album and the band.m[m]: - Who or what is Antimatter? What's your purpose and influences?
DP: Antimatter is basically me and Mick Moss putting words and music together and releasing it. Musically, my influences are verydiverse. I could probably mention 100 different bands and writers that I'm influenced by but I don't see the point. Fugazi gave me the inspiration to start my own label and keep everything under close control. I'm very carefulwho I work with now as the industry is so full of bullshit.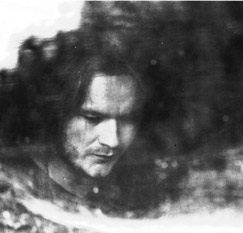 m[m]: I understand you had some difficulties with the release of your debut and have signed a new distribution deal?
DP: At the moment we aren't signed to anyone. I have started my own label (Strangelight) so we can release what we want through that. We made a deal with Prophecy to release 'Saviour' in Germany, Austria andmost of Europe. We felt it was too good an album to waste and needed a decent release in Europe. Icon Records kept us hanging on for too long withpromises that turned out to be bullshit, so the Prophecy deal is a huge weight off our shoulders. I'll see how it goes with Prophecy and maybe workalong side them in the future.m[m]: Is this your main project, have you been doing anything else? Where did you disappear to after (sorry!) Anathema?
DP: Well..my disappearing act wasn't intentional. I was kind of forced into exile. I was tricked by people in the music business andkept quiet while Anathema had loads of money pumped into them. I wanted to release something soon after I left but I was 'sold up the river' while I was lied about in the press, so it was a difficult time. I got through it though and there's still a lot of questions to be answered. There are a lot of cowardly people out there, I can tell you.m[m]: Why do you make music, especially concentrating on the darker, more poignant side of music?
DP: I love writing music that is unsettling in some way. Whether its really sad or pure darkness, as long as it provokes a strong reaction then I know it's right. Music is a release for me. Like a kind of lobotomyor something. I need to get stuff out once in a while or my brain will overflow.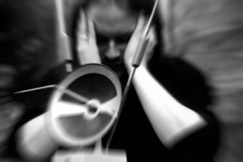 m[m]: Who else is on the record except for yourself, is Antimatter actually an 'official' band or is it guest and session musicians?
DP: Antimatter is me and Mick Moss. Michelle Richfield and Hayley Windsor sang on 'Saviour', as we thought we would do an album with a female thing all the way through. We are free to do what we want and Mick has a good voice also. There's no pressure this way and no egos involved. We both know what we want and he is one of the few people that I trust on this planet.I don't think I could ever go back to the full band situation as it would be too hard to find the right people. I don't like the idea of people being there just for the ride, while others are grafting and baring their souls through the music. I have had to watch someone playing my songs wrong and standing up on stage just for the attention and it was pathetic and embarrassing, to be honest. That's not what its all about for me and I'm gutted that someone has used my music to feel more important than others.m[m]: Are you able to transfer the Antimatter sound into a live format?
DP: We hope to get something together after the next album, 'Lights Out' is finished. We planned to play live last year but have beenheld back by the whole Icon Records affair so we have to wait even longer.m[m]: I gather 'Saviour' is you debut, when is the next chapter in Antimatters history appearing?
DP: I hope to have 'Lights Out' released by the end of the year. Also, there are some remixes being done which will be available soon.Dan Felch




Our saviour Duncan Patterson
Antimatter is the current project of ex Anathema bassist and songwriter Duncan Patterson. After leaving Anathema post Alternative 4, he entered the studio wi...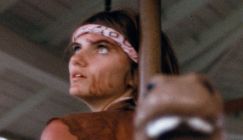 Death Screams - Death Screams( Bl...
Death Screams is an early 1980's North Carolina set slasher- featuring corny 'n' camp dialogue/ characters, some neat brooding stalk scenes...