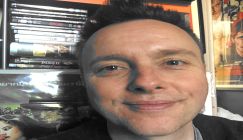 Justin Kerswell - Mr Slasher-man
If you have more than a passing interest in the slasher genre you will be aware of Justin Kerswell- he's a UK writer/ commentator- he wrote one of the few bo...






Presence - Masters and Following
Presence are a progressive rock band from Naples in Italy. Formed in the late 1980s, the group are a three piece, featuring vocalist/pianist Sophya Baccini, ...