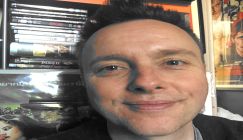 Justin Kerswell - Mr Slasher-man
If you have more than a passing interest in the slasher genre you will be aware of Justin Kerswell- he's a UK writer/ commentator- he wrote one of the few bo...






The Greasy Strangler - The Greas...
The Greasy Strangler is a recent shot of bad taste/ quirky cinema that falls somewhere between awkward comedy & campy horror movie. Bringing togeth...