6th Saint Petersburg Noise Fest- 1st &2nd of Nov - Festival report

On November 1st and 2nd, the 6th Annual Saint Petersburg Noise Fest brought noise artists from around the country (and globe) to the Tampa Bay area of Florida for 2 nights of difficult listening. This year's fest was run and organized by Todd Novasad, who is also responsible for the Denver Noise Fest. The fest was hosted at the Venture Compound in Saint Petersburg, FL. The Venture Compound is a non-profit, anti-art gallery known for hosting both visual and sound art, which would likely not have a home anywhere else in the area.



D.S.W.A.C.V - Doomed Wall-making

D.S.W.A.C.V is one of the key projects in the recently growing & blossoming UK walled noise scene. It's based in Newcastle Upon Tyne, and started in late 2012; and has so far has putting out around 20 plus releases that take in CDR's, splits & digital releases. It offers up HNW/ doom wall sound that mixes in elements of ritual ambience. The projects one & only member is L.M, and he kindly agreed to give M[m] an email interview.





2003 - Listed

A must for every webzine: the top of the year. Perfect way for us to tell you what you have to have, perfect way for us to tell you "you're so stupid for not having this godly CD". Well, not really… We're just taking this opportunity to let you know what rocked our writers world. What you get: individual takes on 2003 by the M[m] staff. We couldn't be arsed to make a general M[m] best of 2003 list. We gladly leave that to Pitchfork…





2004 - Listed

Here we go again. Second year in a row that we submit to the trend: here's what rocked the musique[machine]'s writers world in 2004! Each contributor thought about his individual list, and we left it that way because we are very lazy, and we like it. Browse our archive for reviews and may 2005 be good for all of you, for all of us.




2005 - Listed

Slightly delayed but no less inevitable it's finally time to collect the assorted views of musique[machine] contributors, to file, arrange, sequence and sort a years worth of experience and re-experience into a little compact article for your digesting pleasure.
2005 has seen the usual deluge of desirable material that threatened to break the bank, and if lucky our hearts. The media decided to stay faithful and ignore the vast majority of great music released this year and instead worry about how downloading is going to put P-Diddy on the bread line. Fortunately here at musique[machine] our battle hardened group of intrepid reporters have braved the elements to bring you the cream of new music, stimulating the parts other webzines just do not reach.
Browse the MM archives for reviews of many of the records seen listed here and may 2006 be a most beneficial year for all without and within.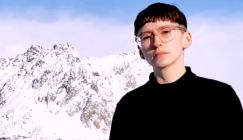 Tine Surel Lange - A Great Ear F...
One of the more creative and distinctive sound-art/ manipulated field records to appear in recent times was this year's Works For Listening 1-10. Relea...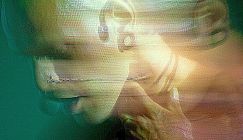 Dave Phillips - Humanity Is The V...
It must be a good ten or so years since I've last heard anything from radical, at times deranged and downright gut-wrenching sound maker Dave Philllips...