Mossy Kilcher - Northwind Calling
There seems to be a never-ending supply of recordings reclaimed from the lost alleys of the past, and Tompkins Square have reissued another beauty. Mossy Kil...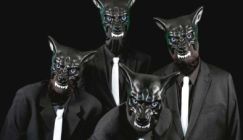 The Residents - Old Dog's Still S...
Many bands/projects in their later years ease back on the sonic gas- be it slow down, mellow-out, or water down their sound. But that's certainly not the cas...