Pinchbeck - Overflow [Self-produced - 2000]Some time ago, I was at a rock bar in Copenhagen where a band called Pinchbeck performed. I had never ever heard of the outfit before, but as I went to the stage to take a quick peek I discovered that I couldn't really get myself to return to my seat. The music was simply too bloody good. OK, admitted: the band heavily borrowed structures from my all-time faves Tool, but that fact alone made the band special, since practically noone in Denmark know of these.Anyways, I secured a copy of their demo EP and headed home with quite the expectations. "Overflow" consists of three tracks, "Sacked", "Overflow" and "Healing". Not much, but then again this is but a demo - and rather three songs of good quality than a whole album of mediocre irrelevance - I'll refrain from mentioning names here. Just as the live show, "Overflow" reveals music that is to a large degree inspired by Tool (primarily Undertow-era), although other grunge acts can be faintly heard on the EP (the band themselves mention Seigmen, Deftones and Life Of Agony, which isn't that far from the truth). Especially the progressions evident in the title track (and the guitar sound in general) suggest the band's fascination by the California masterminds - and the artwork doesn't distract that notion further.It's hard to judge a release on only three songs. But the tracks are all very well put together, there's never a boring moment and the band's technical abilities clearly shine through. Experimentation combined with instrument skill is the key here and the band seems very focused on this effort. The sound, however, is far from perfect. The production is not directly hideous, but it IS pretty flat and especially singer Jens sounds somewhat androgynous on the EP, which certainly wasn't the case at the show. It should be noted that he has a somewhat special voice which isn't really suitable for this production, either - then again, it is also this voice that produces the main distance from Tool's music. I'm sure that with the right budget and equipment, the band would be able to produce an album with a sound quality befitting for the songs.I hate plagiarism, but this isn't what we're dealing with here. Playing this kind of music is not the easiest task in any respect and even though my rantings so far have suggested at a clear Tool rip-off band, one must have in mind that practically no other bands have this audial vision, and comparisons are bound to be made even though the distance is greater than it would seem. Tool-fans or not, Pinchbeck have their own sound and their own potential. And in my 10+ years of listening to aggressive music, this is probably the best demo release I've yet to hear from a Danish band. And whatever expectations I had for this demo - they will be multiplied when the band decides to put out an album.Times I've mentioned the word "Tool" in this review: six. Oh well.If you would like to get in touch with the band or buy the CD, you should use the link above (in Danish, but with English version available) or send them a mail. Bon appetit.






Jacob Avlund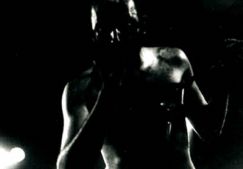 Pinchbeck - Overflow
Some time ago, I was at a rock bar in Copenhagen where a band called Pinchbeck performed. I had never ever heard of the outfit before, but as I went to the s...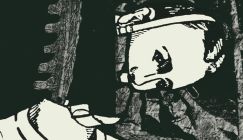 Hastings of Malawi - Deliriously ...
Formed in the early 1980s, after the member's sonic dabbling's on the early Nurse With Wound records, Hastings Of Malawi took a decidedly busy and deta...