A Severed Head - A Severed Head( Blu Ray)

Based on the 1961 Iris Murdoch novel of the same name, A Severed Head has a very misleading title. What sounds like it should be a horror movie is actually something quite different and unique. Whilst the film does have a darkness at its core it also incorporates elements of farce and satire to tell a tale of sexual permissiveness in middle class society. Influenced heavily by Max OphŁls 1950 classic of French cinema La Ronde, A Severed Head is a bizarre and wonderful film that twists and turns throughout.


Deaf Center - Low Distance

Deaf Center made their name in the mid-2000s amid a wave of artists exploring the intersections between modern classical and some the darker regions of electronic music. Their debut album Pale Ravine (2005) became a standard bearer for the style, several iterations of which were produced by artists on the Type record label from 2005 to 2010. The duo of Erik Skodvin and Otto Totland released a follow-up, Owl Splinters, in 2011, but since then - barring one short EP - the duo have primarily focussed on other projects. Low Distance is released on the boutique label Sonic Pieces.




Bryan Lewis Saunders - Near Death Experience

Near Death Experience is a harrowing, often intense & at times deeply disturbing trip into the mind of American spoken word artist Bryan Lewis Saunders. This CD release appears on Ukraine's Old Captain records- taking seventeen tracks and a runtime of seventy four minutes. Itís fair to say it's one of the most troubling, at times downright unsettling & scary recordings Iíve heard in sometime.


Linda Catlin Smith - Wanderer

Wanderer is the third release on Another Timbre from this Toronto based composer- it finds her severing up a selection eight hauntingly melodic yet at times sparse & melancholic works. The key sonic focuses of many of the tracks here is the piano, though other instrumentation is arranged around it in an often greatly dramatic & creative effect.


Arve Henriksen, Eivind Aarset & Jan Bang - The Heights of the Reeds

The Heights of the Reeds is a somber cinematic soundscape created by Norweigen musicians associated with the world of modern jazz, led by trumpet player and vocalist Arve Henriksen. The most audible timbres on the album are that of the trumpet and winds, but there are (sparing) orchestral touches as well, and a faint presence of ambient electronics from producer/sampler Jan Bang, which contributes to its immersive filmic quality.


Maurice Louca - Elephantine

Maurice Louca is an Egyptian experimental musician & composer born in Cairo where he currently lives and works. He is the co-founder of the bands Bikya, Alif and Dwarves of East Agouzoua. Elephantine is his third solo album, & his first for Northern Sky/Sub Rosa. On this release he takes out a large ensemble of 12 players to interplay into his unique blend of Middle Eastern and African rhythms to bring something that flows into the lane of Sun Raís magic, and perhaps even Miles Davisís work at the height of Fusion.


Psyche 59 - Psyche 59(Blu Ray)

Psyche 59 is a subtly sexual charged melodrama & decidedly low-key mystery from the mid-1960s. Itís a largely effective if at times slow British film- that features moody-to-slightly arty cinematography,with a well balanced small cast. Here from Powerhouse is the first time Blu Ray issue of the film- featuring a newly remastered print, and a few extras.


Etant Donnes - La Vue

Originally appearing in 1981 La Vue is a decidedly unbalancing & sonically surreal experience. Sitting somewhere between disorientating & at times manic Musique ConcrŤte, lop-sided industrial loop making, slurred noise making, and uneasy ambience. Here on the always worthy Austrian label Klanggalerie is a CD reissue of the album.




Kiss Of The Tarantula - Kiss Of The Tarantula( Blu Ray & DVD)

Part bleak regional gothic horror, part low-key creepy Crawly fun, & part unhinged teen movie Kiss Of The Tarantula appeared in the mid-1970ís- then seemingly disappearing into obscurity. Here on VCI Entertainment/ MVD Visual is duo format Blu Ray/ DVD release of the film- offering up a new 2k scan, and a commentary track from the always excellent cult film loving duo David Del Valle & David Decoteau.


The Caretaker - Everywhere at the End of Time: Stage 6

Here it is. Twenty years after his first release, Leyland Kirby has finally decided to hang up his tuxedo and bring the Caretaker project to a close. With the steady release of each of the six stages of Everywhere at the End of Time the last two and half years have been something of a farewell tour for a project which has become - along with Burial - the quintessential expression for what has come to be known as "hauntological" music. That tour even took in a "live performance" at London's Barbican; a sign of the esteem that this once wilfully obscure project is now held in.




Various Artists - Breakdance 1 & 2 OST

There are many things that reminds one of the 1980ís- the original tape walkman, VHS & having to rewind them, Rubix cubes, Back The Future, & ET. But one of the most memorable things to me- been a teen in the mid-decade, was rap, hip-hop and itís related culture- it just seemed to be the coolest thing in the world to me at that time. And I think one of the key things that started this interest was the two breakdance films- 1984ís Breakiní( or Breakdance as it was known in the UK), and itís sequel from the same year Breakiní 2: Electric Boogalo. Here on Cherry Pop is a much needed double CD reissue of the films equally impactful, and at the time big selling soundtracks- that aptly blended together slick & street bound R&B, electro-funk, hip-hop influenced pop, body popping instrumental tracks, and robo-vocal fired 80ís dance music.


Vomir/Shumoizolyatsia - Split

Hereís a walled noise split that brings together two twenty-five to thirty-minute examples of dense & crushing HNW. The release brings together French wall noise legend Vomir, with Russia based Shumoizolyatsia (Noise insulation) - itís presented in the form of a pro-pressed CDR, on British wall noise label Void Singularity Recordings.


Feuersalamander Auf Abattoir - Commentary on the Apocalypse

Commentary on the Apocalypse is a C30/digtital download that sits somewhere between active textured noise study, searing walled noise, and violent improv. Itís the first, and thus far only sonic fruits from Feuersalamander Auf Abattoir- which brings together respected Italian noisemaker Lorenzo Abattoir(Nascitari, Tomorrow I'll Shoot Myself In The Mouth, PSICOPOMPO, Lach) & Austrian based Christoph F.( Feuersalamander auf Marzipan, Fall Into Dry Lungs, Dry Lung Records).


Der Blutharsch and the Infinite Church o - Wish I Werenít Here

Der Blutharsch and the Infinite Church of the Leading Hand are the chief musical project of Albin Julius the Austrian musician who is known for his work with The Moon Lay Hidden Beneath a Cloud and Death in June to name but two of the bands with whom he has played. Originally spawned as a side project, Der Blutharsch took on greater significance for Julius, once the debut self-titled release was issued on a very limited-edition picture disc in 1996. Ranging from dark ambient, and industrial to a more rock-based sound the band have diversified greatly over the years, and from starting out as Juliusís solo project they now appear to be a full band. Joining Julius on keys are guitarists Bain Wolfkind and JŲrg BuchmŁller, and drummer Marthynna. Julius has at times flirted with far-right imagery, however, for this review I shall attempt to put all politics to one side and concentrate purely on the music.


Raison D'Etre - Enthralled By The Wind Of Loneliness

Raison D'Etre- the project of Swedish musician Peter Andersson, should need no introduction, as it's one of the most famous & respected projects in the dark ambient genre. The project was formed in 1991 and remains active today- releasing twenty-four albums, and nine compilations for its nearly 30-year history.


Dosis Letalis/Ushinawareta Tamashi - Split

Here we have a two way CDR/digital split severing up two half-an-hour slices of textured noise/ANW. The release brings together scene favourite Dosis Letalis, and relative newcomer Ushinawareta Tamashi- for an enjoyable hours worth of nicely crafted wall making.


Chernogray - Likho

Likho is the third release from Russian walled noise project Chernogray- it finds two hour long examples of often dense, storm-bound, though at times layer active wall matter- presented as either a double CDR or digital download on French label Required Rate Of Return


Brutal - Brutal( DVD/ Blu Ray)

Unearthed Films have a great track record for releasing extreme, yet often highly creative & thought-provoking films from around the world. And here with Brutal they done it once again- the 2018 Japanese film is probably one of the most intense, bloody gruelling, and unforgiving love stories youíll ever have come across- it sees a male & female serial killer going about their murderous ways- then later meeting to form a very disturbing bound.


The Green Inferno /Cannibal Holocaust II - The Green Inferno( Blu Ray)

Appearing in the dying embers of the Italian genre boom, The Green Inferno /Cannibal Holocaust II sold its self as a return to the classic Cannibal films of the late 70ís/ early 80ís. But in reality, its best described as an eventful, often cheesy, and campy Jungle adventure action picture- with very fleeting gore & cannibal elements. For a long time, the movie has been out-of-print, so here on 88 Films is a multi region Blu Ray pressing of the film.


Triumvir Foul - Urine Of Abomination

American death metal duo Triumvir Foul, are from Portland, and formed in 2014. In the same year, a demo mini-album was released. Then, in 2015 and in 2017, two full-length albums were released. And so, at the beginning of 2019, Triumvir Foul returned with a new mini-album, which is a joint release between American label Vrasubatlat, the Irish label Invictus Productions and the American label 20 Buck Spin. The mini-album Urine of Abomination appeared in several formats- LP in two variations - yellow and black, CD and tape, and digital form.


Climax - Climax (Blu Ray)

Climax is the most recent cinematic experience from infamous & controversial Argentine-French filmmaker Gaspar Noť (I Stand Alone, Irrťversible, Enter the Void). The films best described as a cross breed between dance performance piece, art-house horror, and at times brutal drama. Here on Arrow Video, we have a Blu Ray release of the film- bringing together a directors commentary, and a good selection of extras.


Robert Rich - Tactile Ground

Tactile Ground is the latest offering from respected US ambient artists Robert Rich. The album appears in the form of a two-CD set, and really it finds Rich offering up another fairly varied journey into his ambient craft- moving between rich & lulling blends of melodic piano & soothing field recordings. Onto glowing & spiritual space ambience, through to mysterious drifts bringing together muffled voice elements & brightly cascading with lulling ethno ambience, and beyond.


Stefan Thut - About

About is a just shy of hour-long example of extremely sparse, pattern-based, but very subtle altering modern composition from German composer, improviser & Cellists Stefan Thut. This is the fifth release on up & coming American modern composition label Elsewhere Music- and itís presented as a CD in a gatefold sleeve.


Alchem - Viaggio Al Centro Della Terra

Female fronted Italian Gothic Prog Metal band Alchem hail from Rome/Lazio. They were formed in 2000 from the ashes of Acidaluna, a band originally put together by the duo of guitarist Pierpaolo Capuano, and vocalist Annalisa Belli. The current lineup is augmented by Luca Minotti on bass guitar and programming. Viaggio Al Centro Della Terra (Journey to the Centre of the Earth) is only the bandís second full-length album, however, they have also released an EP and there is a compilation CD that rounds out the bandís discography.


Jussi Lehtisalo - Dead

Jussi Lehtisalo is one of those musicians that just keeps putting out new music all the time, and he is one of the most prolific players in the experimental rock world. For those that are not familiar. Jussi is the bassist and founder of the Finnish band Circle- one of the greatest progressive/experimental rock bands in the world. If you are not familiar you should get your self turned on to Circle.. immediately.


Andreas Oskar Hirsch - Early Carbophonics

Andreas Oskar Hirsch is an experimental composer who has released three LPs on the Makiphon label since 2015. The 3rd and newest of these, Early Carbophonics, came out late last year. It is a brief twenty six minute collection of rhythmic loops and percussive textures created from an electroacoustic instrument Hirsch designed himself, called the Carbophone.


Parents - Parents( Blu Ray)

Parents is a late 1980ís horror comedy- thatís decidedly pitched black, satirical & at times fairly queasy. Itís set in 1950ís American suburbia, where a young boy is sure his parents are cannibals. The film features Randy Quaid & Mary Beth Hurt, as the boys parents- and itís an effective if relatively gore-less romp. As part of their Vestron Video series- here from Lionsgate Entertainment is a recent Blu Ray release of the film.


Paal Nilssen-Love - New Brazilian Funk

New Brazilian Funk sees the funk form at its most intense, extreme, and noisy- bringing together searing & often dense avant jazz attack, with moments of energetic-to-punchy sun-flecked funk. Itís a release that often sonically slaps you about- then just when you feel youíre getting breathless, slams into the groove.


Swedish Boarding School Girls - Swedish Boarding School Girls(DVD)

Now hereís a title that screams cheesy 'n' sleazy euro trash-originally released in 1979, this is another cheeky soft core caper from infamous Swedish producer/ director Erwin C Dietrich. Here on Full Moon Features, as part of their growing collection of campy euro sleaze fare, is a bare-bones DVD release of the film.


Rudolf Eb.er - Om Kult:Ritual Practice of Conscious Dying Vol III

Here we have the third, and seemingly final release in Rudolf Eb.erís Om Kult Ö series it finds the Austrian sound artist severing up other thirty-one slices of sonic unsettlement- that bring together sickly psycho ambience, dizziness inducing siren waves, buzzing tape hiss, weird body sounds, unsettling animal field recordings,and generally unbalancing sonic flotsam and jetsam.


MZ.412 - Svartmyrkr

Appearing twelve years after their last full-length Svartmyrkr finds this pioneering Swedish black Industrial project bringing together hazed, dense & ritual charged percussion & blackened horn-work, with tar-black & murky industrial ambient elements. All to create a decidedly unpredictable album, that moves between bombastic brood,murky dark grander,and ritual organic uneasy.


Pas Musique - The Phoenix

The Phoenix is the latest excursion from Brooklyn, NY based experimental/electronic collective Pas Musique.- who where founded in 1995 by outsider sound artist Robert L. Pepper. Over the years, Pas Musique have released collaborations with some of the more recognized names in the genre,(Faust, Rapoon, Zev, etc..) and have continued to stay fresh and inviting with its compositions and approaches to generating ear worthy electronica in the 21st century.


The Third Secret - The Third Secret(Blu Ray)

The Third Secret is a forlorn, at times fairly dark, and carefully paced British psychological thriller from the early 1960s. It features an effective-yet-subtly twisting & turning plot, moody cinematography often in & around the river Thames, and a well-rounded cast taking in the likes of respected British actors such as Richard Attenborough, Peter Sallis and a young Judi Dench. On Powerhouse films here we have the Blu Ray premier of the film- taking in a good selection of extras & a nicely balanced new black & white scan of the film.


Gardens of Stone - Gardens of Stone(Blu Ray)

Gardens of Stone saw Francis Ford Coppola returning to the subject of the Vietnam war for the first time since he released his 1979 masterpiece, Apocalypse Now. Based on the book of the same name by Nicholas Proffitt, the title of this 1987 film is a reference to the graves of soldiers in the military cemetery at Arlington, Virginia, that form the backdrop to the filmís opening credit sequence.


Otavan Veret - Syvys

Otavan Veret is the cosmic duo of Kaarna & XVL- two sonic adventures haling from Finland. Syvys is their sophomore release for the Cyclic Law Label based in Canada.


Bastard Noise / Xiphoid Dementia - Human Extinction Engine

Human Extinction Engine is a twelve inch vinyl release bringing together two American acts that sit in the more noise-bound end of the experimental genre- Bastard Noise and Xiphoid Dementia.


Lech Nienartowicz - Wzd≥uŅ Pasma

Wzd≥uŅ Pasma severs up a decidedly wonky & uneasy mixture of wavering synth textures, off-kilter percussion elements, unwell electronics, and weird field recording flotsam & jetsam. This is seemingly the first full length release from polish based sound artist Lech Nienartowicz, after a split with Micha≥ Wolski four years ago.


All The Colors Of Giallo - All The Colors Of Giallo( Blu Ray, DVD, CD)

In recent years interest in Italian Giallo films has grown and grown- with a host of classy & often deluxe reissues of key Giallo film-makers works coming out. As well as first-time digital releases of more rare, obscure & curio Gialloís appearing at a rapid rate too. Thereís also been growth in modern takes on the genre- taking in the more arty post-Gialloís like The Strange Color of Your Body's Tears, and films like Francesca that attempt recreate the classic Giallo feel of the í60s & í70s. From Severin hereís a release to make any Giallo fans hart sing- this three-disc Blu Ray, DVD, CD release- brings together a new feature-length documentary about the genre, Four hours of Giallo trailers which have the option of switching on a commentary track from genre expert Kat Ellinger, ninety-one minutes of Krmin trailers( the German thrillers that predated Giallo), and an hour plus CD bringing together twenty great slices of Giallo sound-tracking.


Tetsuo - Eternal Respect

Tetsuo sees the welcome return of respected French noisemaker Julien Skrobek( Ghost, Gesis, Ruine, Sumbru & many other projects). Eternal Respect is a three track, self-released CDR release- which sonically sits between tense electro-improv, textured noise, and taut sine wave sculpturing.


Willowbrook/ Rien - Split

Here we have a transatlantic wall noise split bringing together Springfield, Oregon based Willowbrook & Stockholm, Sweden based Rien. This release appeared at the very tail end of last year on Ominous Recordings- coming as either a C30 tape or digital download.


Malevolence 3: Killer - Malevolence 3: Killer( Blu Ray & DVD)

Malevolence 3: Killer is the third and for the moment final chapter in Stevan Mena's serial killer/ slasher series. The 2018 film leans more of the slasher side of things, and less on the trilogies serial killer drama leanings - to offer up a mostly pacey, if fairly predictable stalk & slash thriller.


Zombie - Zombie( Blu Ray & CD)

Zombie is not only one of the more effective living dead films ever made, it also stands as a high point in 1980ís Italian genre cinema. The film aptly balances campy adventure elements, over the top- but very skilful executed gore, moments of brooding dread, and some damn great rotting Ďní decaying walking dead. Here on Blue Underground is truly the ultimate edition of this classic film-this three-disc forty-anniversary release of the film, takes in a splendid new 4k scan, a good enough selection of new extras, a bludging bunch of previously released extras, the films soundtrack on CD, and a glossy colour bookletÖ.oh and a very neat Lenticular 3D cover, of the key worms in eyehole zombie.




Mademoiselle Bistouri - The No Performance

The No Performance sees this Italian noise project offering up two fifteen minute slices of harsh noise- thatís edged with twists of atmosphere and moments pared back ambience. The release appeared back February of last year-as both a cassette and digital download- it appeared on Vienna, Austria based Fall Into Void Records- sadly the thirty copies of the tape are all gone now- so the only option is a digital download.




Michael Pisaro/Morgan Evans-Weiler - Lines And Tracings

From Another Timber- the always dependable & quality bound modern composition label- hereís a split CD release bringing together two wonderful stark, considered, yet highly compelling examples of modern composition from two US composers for very sparse ensembles.


The Remote Viewers - November Sky

November Sky is the 13th album from London dark-noir to avant-tinged jazz collective The Remote Viewers. The album appeared back in 2015, as a ten-track CD release- and it really finds the band at their more atmospheric & cinematic, yet with enough creative avant twists & turns present to keep you on your toes.


Merzbow - MONOakuma

It is difficult to think of a more famous noise artist than Japanese musician Masami Akita. He is one of the founders of the style of experimental music, called Japanoise Ė an often chaotic and harsh take on the noise form. His project Merzbow, which has existed since the late 1970s, has become so legendary that when the genre of noise is mentioned, the project is the first to be mentioned. Merzbow has released a truly huge number of albums. According to Discogs - the total number of albums in projects discography is 433 releases- but Iím sure they are more. For 40 years now, Merzbow has maintained its position as a leader in the global noise scene, releasing at least several albums per year.


Cutting Class - Cutting Class( Blu Ray & DVD)

Appearing at the end cusp of the 80ís slasher trend Cutting Class is a tongue-in-cheek, at times subtly sleazy addition to the genre- featuring creative, if not terrible bloody kills, a selection of clichťd-if- amusing genre stereotypes, and a rather neat killer showdown in the school's machine shop. On Vinegar Syndrome here is a duel format Blu Ray & DVD release of the film- featuring a punchy & fairly bright new print, a fair selection of extras, and a commentary track from the always amusing & informative four piece slasher podcast The Hysteria Continues.


Kosmose - First Time Out, Charleroi 1975

The first and last concert of Kosmose Mark I, the avant garde musical collective hailing from the Belgisn city of Charleroi, in the region known as The Pays Noirs (Black Country) and formed in 1973. The Pays Noir region was most well known at the time for producing a steady stream of blues rock bands, so when Kosmose came along they were something quite unique for the region, sharing
something of an affinity with the bands of the German kosmische scene of the time. First Time Out is the bandís third posthumously released album following on from 2015s Kosmic Music of the Black Country and 2017s Some Little Trips to Our Fluorescent Land.


Greenslade - Time And Tide

Time And Tide is the fourth full-length release from British Prog Rock Band Greenslade. The ten track album originally appeared in 1975, and is often seen as one of the bands most cohesive & balanced records- bringing together grand, genre-twisting, and dramatic instrumental tracks, with more short 'n' sharpe prog rock with often pop or showy leanings. From Cherry Red sub-label Esoteric Records, hereís a recent deluxe double CD reissue of the album- bringing together the original ten-track album, with a handful of bonus tracks & a second disc featuring a full length set from 1975.


Horrendous - Idol

Horrendous are a professed 'old school' death metal band from Philadelphia which formed in 2009, releasing their first album "The Chills" in 2012. Their 4th and newest album, "Idol", came out in 2018 on Season of Mist.


Urge To Kill - Vindran Pluges Suaus

Vindran Pluges Suaus offers up two no-nonsense & ear roasting examples of walled noise from this Spanish project. Each track comes in at the twenty-minute mark, and each is as simplistic-yet- searing as each other.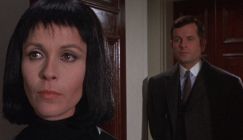 A Severed Head - A Severed Head( ...
Based on the 1961 Iris Murdoch novel of the same name, A Severed Head has a very misleading title. What sounds like it should be a horror movie is actually s...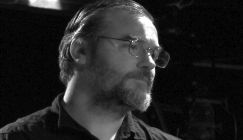 Stephen Thrower - Harvesting Cin...
Stephen Thrower should need little or no introduction to fans of gory, sleazy & heady cult/ exploitation film fare- heís written lengthy tome...