Prince Far I - The Trojan Album Collection

Here we have a two-disc set bringing together four albums from Jamaican reggae deejay & producer Prince Far I, whose work was characterized by his deep ganja hazed vocals & at times decidedly heavy dub leanings. The four albums here come from the golden age of reggae roots music 1979 and 1983- and as we've come to expect from Doctor Bird- we get a nice & classy release of the albums, with each CD severing up over seventy minutes of high quality, at times passioned & hash hazed dub reggae.


Steve Roach - Atmosphere For Dreaming

Atmosphere For Dreaming is a long-form example of gently morphing, soothing, and at times semi-psychedelic deep ambience from long-running American ambient pioneer Steve Roach. It finds him presenting the listener with a seventy-three-minute track that seemingly has no beginning or end, as Mr. Roach expertly sculptures & ebbs the delicate tones into hazy & lulling wash of sound.


Perelman, Shipp, Parker, Kapp - Ineffable Joy

Free jazz veterans Ivo Perelman, Matthew Shipp, William Parker and Bobby Kapp have teamed up in this new quartet project Ineffable Joy. With splendid skill and speed, the ensemble waste no time in this gushing outpouring of ideas which could be described as freeform improvisatory music for short attention spans.


Various Wall Noise Projects - Immured Vol 1

Appearing in August of last year Immured Vol 1 is six CDR set that brings together six largely intense 'n' battering walled-noise projects- all but one of the projects sever up a single lengthy sonic bludgeoning. So it's certainly not a release for those dabbling in this most brutal of sonic forms, but if like me you revel in prolonged immersion in dense, fixed & largely crude noise form you'll be in for sonic masochistic treat.


Golden Ashes - In The Lugubrious Silence Of Eternal Night

The blending of any sub-genre of extreme metal with experimental electronics has always been a moot & controversial issue with me. In the 90s, many bands tried to make these crossbreeds. Some of these were complete failures, others radically changed their style, or generally lessened the power/ impact of their sound. Largely these blends concerned mixing metal with a rather simplified version of industrial music. One of the more successful project was from Gnaw Their Tongues the one man project of Dutch musician Maurice de Jong - who combined black metal with a large number of genres of extreme experimental music - industrial, noise, dark ambient, and drone. The discography of the project has more than fifty different releases in in. In parallel with Gnaw Their Tongues, De Jong is connected to a few other projects, that also mix various musical genres. One such project is Golden Ashes, in which he's experimenting with atmospheric Black Metal and Ambient. The project started in 2018 and has thus far released two EPs and two full-length albums, the most recent was released this year on the British label Oaken Palace Records. The album, entitled In The Lugubrious Silence Of Eternal Night- appearing as either a vinyl LP or digital download digital format- though it's also been released a CD on De Jong's own label Kapmes Records.




Windy & Carl - Allegiance and Conviction

Windy and Carl is a name I've been aware of for years, indeed, as a revered name, but beyond crossing paths with their music on a few compilations this is the first time my ears have spent much time with them. The duo have been crafting 'inner space…vistas for nearly three decades now,' maximising what can be achieved with some guitars and effect pedals. Allegiance and Conviction has six tracks, notably shorter than those on previous releases according to the press sheet, and has been a thoroughly engaging introduction to their work for me.


Maginot - Self Titled

Maginot is a new two-piece harsh noise project that brings together Frenchman Romain Perrot most known for his walled noise work as Vomir, and brit noise maker & academic Paul Hegarty of project Safe and author of Noise/Music: A History. This self-titled CD is the project first release, and it takes in twenty minutes of sound spread over four tracks.


Spring Night, Summer Night - Spring Night, Summer Night(Blu Ray)

In the early-to-late1970's when American exploitation cinema was at it most virile, & often brutal/ sleazed, along came Spring Night, Summer Night- a decidedly lo-key rural drama about a growing romance between two young adults, who may or not be blood linked. The film seesaws from glum moodiness, to busy & bustling local color, through to gritty drama. On Powerhouse here, we have recent Blu Ray release of this lesser-seen US drama- taking in a new 4k scan of the film, and a good selection of extras.


Khost - Buried Steel

Khost's follow up to 2017's Governance was marred with a troubled production history, although the end result doesn't show the scars. Heavy, doom-laden, and with enough shrapnel to give you flashbacks, Buried Steel shows the duo in full force despite all the setbacks. Add to this a slew of guest appearances and Khost's latest is not one to miss.


Dolly Dearest - Dolly Dearest(Blu Ray & DVD)

Dolly Dearest is an early 1990's example of demonic doll shenanigans- think a female-focused Chucky, but with more gothic horror tropes, a sprinkling of god-fearing locals, and low rent Indian Jones escapades. From the folks at Vinegar Syndrome here is a duel Blu ray & DVD of the film, featuring the companies normally classy scan, and two cast interviews.


Let My Puppets Come - Let My Puppets Come(Blu Ray & DVD)

Let My Puppets Come stands as one of the most bizarre & at times downright freaky examples of 1970's sex comedies. It's a (nearly) all puppet-based film, with original songs, kinky advert parodies, and a weaving & wondering plot. Here from Vinegar Syndrome, those seekers of all manner of cinematic curios & oddities is the first-ever digital release of the film- it comes in the form of the companies classic duel format packaging- with the Blu Ray & DVD disc taking in a full seventy five minute cut of the film with a new 2K scan- a couple of commentary tracks, and other neat extras.




Medico Peste - á :The Black Bile

Polish Black Metal band Medico Peste were formed in early 2010 by vocalist Lazarus and guitarist Nefar, they went on to release their first demo in 2011 and their debut album a year later. Things have slowed down since those early days and in the intervening years between their debut and this, their sophomore album there has only been an EP, Herzogian Darkness, so it's quite exciting to have a new album to see what the band are up to with this new incarnation. Original drummer Priest has since been replaced by Desolator, but the other members The Fall (bass) and EVT (guitar) remain in situ.




Massimo Toniutt - Variation Séculaire Géomagnétique (Antidocument/Gr

Originally released back in 2016 as an edition of 100 copies- here's a less ltd CD release of this ominous-yet-textural active sound work from Italian sound artists/ experimental musician Massimo Toniutt. I guess you'd describe what we here is a blend of musique concrete, brooding sound craft, and manic textural studies- so if enjoy sonic fare that is both darkly atmospheric, yet texturally active I think you'll like what we have here.


Emmanuel Holterbach & Blutwurst - Ricercar nell'ombra'

Ricercar nell'ombra' is a forty-six-minute journey in slowing simmering & carefully morphing drone craft- that shifts from golden & glinting glides, onto completive & wishful hovers, though to murkier & brooding tonal expanses. The works written by French composer Emmanuel Holterbach- who is more known for his musique concrete & sound art compositions, and it's played by Florence based modern classical ensemble Blutwurst.


Lee 'Scratch' Perry/Candy Mckenzie/Aura - The Full Experience

The Full Experience brings together two late 70's sessions from legendary & often quirkily creative reggae producer Lee 'Scratch' Perry- here for the first time are these rare recordings brought together for a CD reissue on Cherry Red Sub-label Doctor Bird. It's fairly to say these aren't the wackiest or crazed production-wise as some of Mr. Perry classic recordings- been more of a selection of largely laid back, mellow, at times rather mediocre & pop bound female-fronted reggae tunes.




The Strange One - The Strange One( Blu Ray)

The Strange One is taut & often tense drama focusing in on institutionalized bullying in a military academy. The films from the 1950's, and it features a fine cast, a nice tight story structure, homoerotic undertones, and rewarding comeuppance in its resolve. From Powerhouse Films this is a very welcome release of this noir bound drama- featuring a new print of the film, new commentary track & a few other extras.


Corey Fuller - Break

Known as one half of Illuha, Corey Fuller is going alone for his solo release on 12k, Break. Synthy, evocative, and emotional, this solo album captures the soul and spirit of Corey's artistic expression. With the piano often as the centerpiece of each song, Fuller is able to express his emotions with ease, as if the ivories are an extension of his own body. Purposeful and deliberate, Break is a wonderful way to dip into another's artistic energy and experience things through his being.


Hagazussa - Hagazussa(Blu Ray/CD)

Hagazussa is an extremely moody, very carefully paced, at times darkly hallucinogenic period set horror film that focuses on a mother & daughter living in an isolated Alpine hut in the 15th century. It's fair to say like a lot of what has been bracketed under 'post-horror'- the film has got decidedly mixed press- but I must say it stands as one of the more worthy & effective of this modern sub-genre, as it's largely darkly enchantingly with key moments of haunting grimness, very tangible dread, and shudder-inducing horror. Here from Arrow Video is a double-disc release of the film- bringing together a Blu Ray of the film & taking in some neat extras, and a CD of the films earthy 'n' brooding soundtrack.




Placenta Lyposuction/Segment Aura - Split

This C40 split brings together two fairly long-running Baltic state walled noise projects- there's Croatian based Placenta Lyposuction, and from Russian Segment Aura. Both parties offer up worthy & fairly different take on the walled noise genre- all making for a most worthwhile split.


Steve Roach - Bloom Ascension

Arizona native ambient electronic veteran Steve Roach has continued an incredibly prolific output long into his forty plus year career. Bloom Ascension is one of nine albums released in 2019 alone. While I've found some of these releases to contain more substance than others, the celestial beauty of his signature pad tones and reverberant soundspace remains intact in all of these releases.




Electric Sewer Age - Contemplating Nothingness

Electric Sewer Age were the band started by Peter "Sleazy" Christopherson (Throbbing Gristle/Psychic TV/Coil) and producer Danny Hyde. Sadly, Christopherson's death in 2010 meant that he would only appear on the band's first album Moon's Milk which was released the following year in 2011. Hyde has kept the project running sporadically ever since, working firstly with John Deek who would pass away in 2013 and since then as a solo project. Hyde's experience as a producer for not only Coil but Nine Inch Nails, Pop Will Eat Itself, Depeche Mode, Chris and Cosey, and Psychick Warriors Ov Gaia highlights his knowledge and experience for creating innovative and interesting electronic music, continuing the pioneering work of Christopherson and Balance. Contemplating Nothingness is their third full-length album release- here on Hallow Ground is a vinyl edition of the release, following from last CD issue of the album on Old Europa Café.


Dosis Letalis - Surroundings

Surroundings severs up two sides of sound craft that sits somewhere between subdued walled noise and ambient texturing- not extreme enough to be called all-out HNW, but too seared to be labeled ANW or low key static texturing. This C60/ digital download appeared on Brooklyn based Modern Tapes label in April of this year- coming in an edition of fifteen copies, which are sadly all sold out now.


Vomir/Emile Bojesen - Concrete

Concrete is a digital split that brings together an around a twenty-minute slab of walled noise from French crude master of the form Vomir, and a manipulated field recording of concrete mixing truck from Brit sound maker & hardcore- punk-ranter Emile Bojesen. This is the second release on recently launched label Hoopoe Industries- which is run by Bojesen with it been 'home to music from a variety of disciplines, often implicitly or explicitly relating to written work.'


Chantal Dumas - Oscillations Planétaires

This is the first solo album from Chantal Dumas, released on empreintes DIGITALes, a Montréal label 'widely considered as the world leader in electroacoustics / acousmatics' - though I'll admit that it's not a name known to me. Oscillations Planétaires consists of nine electroacoustic pieces built around the interesting premise that the Earth contains 'undulatory motions of extremely varied temporal scales,' contrasting, for example, imperceivable geological shifts with the daily movements of tides. This is an interesting, provocative idea but ultimately these things stand or fall, for me, on the quality of the sounds attached; Dumas does not disappoint.


Racy Reels Vol. 3: I A Woman 2 / The Dau - I A Woman 2 / The Daughter: I A Woman 3

After a year or two away here's the most welcome return of Something Weird's Racy Reels series- that uncovers more quirky, themed, or slightly twisted examples of soft-core cinema from the past. For this third Vol, we get two Danish/ Swedish co-production from the late '60s/ early '70s which I guess you'd class as erotic dramas/ thrillers. The region free blu ray takes in new prints of the films, a commentary track from respected critic Tim Lucas, and an inlay booklet.




Philippe Petit - Do Humans Dream Of Electronic Ships

Here's a two-disc CD set that offers up a selection of manic-to-atmospheric elector focused mood scapes based around Sci-fi aesthetics. With the release title 'been a play on words on Philip K Dicks Do Androids Dream of Electric Sheep- which was of course what Blade Runner was based on- though the albums far from the alternative soundtrack to said book or film, using wider & more varied Sci-fi themes for its influence on the seven tracks featured here.


Cinema of Conflict: Four Films by Krzyst - Cinema of Conflict(Blu Ray Boxset)

Krzysztof Kieœlowski, stands as one of the most respected & revered names in Polish cinema, with his key works been the early 1990's Three Colours trilogy, & late 80's ten TV film series Dekalo. This recent four Blu Ray boxset focuses in on the director's early films from the late 1970's-to the mid-1980s, and all of these focus in on the realities of everyday life under communism in Poland during this period- they move between moody-to-grim social realism and political/ government focused drama with arthouse traits & arty imagery. It's fair to say that all of the films featured here are more than a little downbeat & troubling, but none the lesser worthy & powerful works. This set appears on Arrow Academy- and as with any of the Arrow sub-labels, we get a good selection of extras & nice new scans of each film.


JG Thirlwell and Simon Steensland - Oscillospira

Australian composer/producer/performer JG Thirlwell is currently based in Brooklyn NY and has worked under a vast number of pseudonyms, releasing over thirty albums in a variety of musical styles, most notably as avant-garde post-punk legend Foetus. Thirlwell has also collaborated with a host of top names within the alternative music field including Swans, Melvins, Nine Inch Nails, and Nick Cave to name but a few. This latest collaboration is with Simon Steensland, the Stockholm born composer who has released nine solo albums and has scored well over one hundred & fifty plays in his native Sweden. The two met at a workshop in 2017 and quickly struck up a friendship which led to the recording of Oscillospira. The album features nine tracks that whilst rooted in the soundtrack style go all over the musical spectrum to create a diverse and fascinating collection of songs.




Sutcliffe Jugend - The Deluge

What is (currently) the final release for long time British power electronics juggernaut Sutcliffe Jugend, The Deluge shows a pretty restrained, somewhat audio book styled narration approach for the duo. Seeing their final chapter result in a softened narrative, Sutcliffe Jugend has gone full circle before ending their nearly forty year project. Restrained but still recognizable, The Deluge is an interesting and evocative album and a fitting swansong for this long running act.


Tenebrious - Recurring Manifestations of Esoteric Lunacy

Recurring Manifestations of Esoteric Lunacy is the first new work in six years from US Dark 'n' dense noise-ambient project Tenebrious. It finds the two-piece sliming down to the solo project of Indianapolis based Ralph Bates, though the sound here is a thick, oppressive & layered as it ever was.


Olivia Louvel - SculptOr [Hepworth Resounds]

SculptOr [Hepworth Resounds] offers up a series of glitch bound & pared-back electronics works that utilize the voice of respected English modernist/ abstract sculptor Barbara Hepworth. The release comes in the form of a CD which is present in a slim-line DVD case digipak, which features a pink, black & white color scheme that takes in dense scribbles & texts.


AJNA - Oracular

During its existence, the ambient form has evolved into many different sub-genres, each of which, in turn, has generated its own subspecies. I think one of the largest branch is the sub-genre is Dark Ambient, which is characterized by deeper, darker and lower sound. One of more recent prolific names in this sub-genre is AJNA which was founded in 2008 by the New York based Chris F- and has released ten full-length albums, fourteen singles and EP's and five miscellaneous releases in its discography. In early 2020, German label Cyclic Law released AJNA's new full-length album, Oracular. The album is presented in the form of a 4 panel digipak sleeve CD and digital format




J.P.A Falzone & Morgan Evans-Weiler - Chordioid

Chordioid is a two-CD set that severs up two lengthy, skeletal, and decidedly haunting modern chamber pieces for piano, vibraphone, and violin. The release appears on the always worthy British label Another Timbre- who over the years has put out some great releases in the modern classical, improv, and lo-key electro-acoustic genres.


Verotika - Verotika(Blu Ray, DVD & CD)

Verotika is the directorial debut of Glen Danzig- aka the evil Elvis who was/is the frontman, key songwriter for horror punk legends The Misfits, Death-rock meets Goth metal Samhain, and classic prime evil rock band Danzig. It's fair to say that this film is getting a lot of decidedly mixed press- what we have here is a horror anthology picture, bringing together three tales from Verotika, Danzig's erotic horror comic- and it's a sort-of-rough 'n' ready blend of 70's erotic horror, surreal pulp, and lots of scantly glad women. Here on Cleopatra Entertainment is a three-disc release of the film, bringing together region free Blu Ray, DVD, and CD.


Neil Innes - How Sweet To Be An Idiot

Originally released back 1973 How Sweet To Be An Idiot was the first solo album from English singer-songwriter Neil Innes- who is most known as one of the key songwriters for genre-mixing & surreal humor tipped British band The Bonzo Dog Band. The original eleven track album offered up a fairly safe 'n' tuneful blend of pop-rock, that very much nods towards 70 singer-songwriter fair, The Beatles, old school rock 'n' rock fare, and generally less risky songcraft- that's lightly edged with both humor & sly sonic playful-ness. Here on Cherry Red sub-label Grapefruit Records is an expanded CD release of the album- pushing the original thirty-seven-minute album runtime to well over seventy minutes with a selection of rewarding B sides & singles.


Chier/Placenta Liposuction - #22 Palestra

Appearing in October of last year here we have a C90 split bringing together two particularly brutal & sludgy examples of the walled noise form- we have prolific & at times creative French project Chier, and Croatian based Placenta Liposuction- each severs up a single side-long track, and each is as nasty & sonically claggy as each other.


Xiphoid Dementia - Prison of Hope

Long awaited LP follow-up to 2012's Secular Hymns, Divergent Series unleashes Xiphoid Dementia's latest, Prison of Hope. Continually impossible to pigeonhole, Egan Budd (Existence Establishment, Headstone Brigade) rolls out the big guns for his full length return. Departing from and adding to his sound from his recent split with Bastard Noise, Xiphoid Dementia melds together cinematic grandeur, industrial urgency, bleak ambient, and almost pop sensibilities.


Skepticism - Alloy

There are a huge number of styles of heavy music, each, in turn, are divided into even more sub-genres. But to me bands that play in the doom-metal style are some of the most creative and original. Perhaps this is facilitated by a fairly broad framework of style and the ability to realize the full musical and creative potential of musicians, as well as use fairly original musical instruments. Back, in the late nineties, I heard the album Lead And Aether by the Finnish funeral-doom band Skepticism. I was impressed by the original sound - the musicians using the organ as a keyboard instrument, and their general distinctive take on doom. Since then, I've closely followed the work of the band, which has become legendary. So it's great to be able to talk about this reissue of the bands 2008 album Alloy.




John Renbourn Group - The Enchanted Garden

Originally released in 1980, this was the follow up to the John Renbourn Group's 1977 album A Maid in Bedlam and follows in much the same vein merging medieval and renaissance music with folk and Indian ragas. The band are top-notch and feature John's Pentangle colleague and folk legend Jacqui McShee on vocals, Jazz legend Tony Roberts on woodwind, John Molineux on dulcimer, tabla player Keshav Sathe and Glen Tommy on snare drum.


Crepuscular Entity - Orbis Tractus

Orbis Tractus is Sci-fi/ futuristic themed noise release, which moves from ambient & textured noise blends, and more searing & laser slicing harsh noise. The C40 tape appeared on Uk's Void Singularity Recording late last year in an edition of twenty copies- and as of this review, the label still has some left for purchase.


Tissa Mawartyassari/Hana Haruna - Split

From KV & GR Records here we have a pro pressed wall noise split, pulling together two slices of wall matter from US wall-makers- one is raging-yet- atmospheric, and other is dense yet more layer active. The CD release is presented in a DVD case- with black, red & grey cover artwork- colorful oriental art CD face, and color card inlay card featuring a reproduction of postcard of an oriental stream train- so a very nicely presented wall noise release.


Clive Henry/ Cannibal Ritual - Gruesome Torture

Here's we have the 7th Volume in the 'Gruesome' series from Germanys' Meat Hook Butchery label- and once again the release is a two CDR set offering up two full-length shots of walled noise. This time we get a disc from the at times progressive (though not for this disc) UK based Clive Henry, and Germans Cannibal Ritual offering up one of their most consistent releases in some time.


The Deep Energy Orchestra - The Return

Deep Energy Orchestra is a supergroup formed by Indian percussion master Selvaganesh, King Crimson alum Trey Gunn and virtuoso fretless bassist / composer Jason Everett, among many others. The musical result is a fusion between Indian classical music and odd metered prog rock riffery. This is their 2nd recording, following 2018's live album Playing With Fire. It's a more orchestrated and layered album than their previous live recording by a mile, but the energy of this record is still that of a furious impromptu session.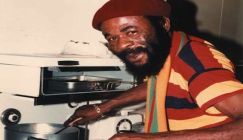 Prince Far I - The Trojan Album C...
Here we have a two-disc set bringing together four albums from Jamaican reggae deejay & producer Prince Far I, whose work was characterized by...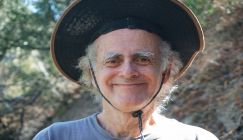 Barry "Schwump" Schwam - Frog-hop...
Barry "Schwump" Schwam is a Californian based outsider musician/ DJ, who on & off since the 1960s has been creating his own brand of sonic od...