Samurai - Samurai

Released back in 1971 Samurai's self-titled debut album is grooving-to- bounding, at times downbeat example of jazz-rock songcraft, which features a sprinkling of more prog & off-kilter moments. Here from Esoteric Recordings- Cherry Red's more prog-centric focused sub-label is a recent CD release of this album.


Anima-Sound - Im Lungau

This is an interesting album, the first issuing of live recordings made in 1977 by the German Anima-Sound. I say interesting because it rewrites improv in my head (at least) and challenges my thoughts on improv as a genre. Non-idiomatic improvisation has come to suggest to me an academic, almost scientific disposition: the notion of a disciplined researcher committed to the pursuit of sound and technique, and nothing else. Anima-Sound, wife and husband duo Limpe and Paul Fuchs, have reminded me that this is not the only route into uncharted non-idiomatic territories.


A Wall Of Text - A Wall Of Text- Issue #1

A Wall of Text is a large format A4 zine focusing in on all things walled noise. This first issue runs twenty-four pages, and is color through-out with a great blend of interviews, articles, set-up chat, and wall noise-related art…and it really is something the scene has been needing for a long time.




Les Cauchemars Naissent La Nuit - 1970

1970 is the sixth release from Les Cauchemars Naissent La Nuit- one of the more recent & straight forward wall noise projects from respected French noise maker Julien Skrobek. It's a self-released tape that appeared in July of this year taking in two fifteen-minute walls- one on each side of tape- with once again the focus/ theme of the release been Jess Franco's dreamy & tripped-out exotic horror 1970's Nightmares Come At Night.


Vitalina Varela - Vitalina Varela(Blu Ray)

Vitalina Varela is a 2019 arthouse film that ushers us into a universe of shadows, half-light, and darkness where it plays solemn & mysterious drama, that's edged with metaphysical horror and grim gothic torches. It's a film where real and non-real bound and at times blur, and where time it's self seems to drift and at points almost grind to a halt. Here from Second Slight is a recent region free Blu Ray of the film, taking in some worthy extras and an inlay booklet.


Mr Fox - Mr Fox/ The Gipsy

Mr. Fox were formed in 1970 by multi-instrumentalist Bob Pegg and his fiddle playing wife Carole Pegg (later Carolanne Pegg). They released two classic albums of eclectic 1970s acid folk music, both of which are collected here and both of which are now deemed masterpieces of the genre. On both albums the couple were backed by Alan Eden on drums and Barry Lyons on electric bass, also appearing on their self titled debut were Andrew Massey on cello and John Myatt on woodwind instruments.


Alejandro Jodorowsky Collection - Alejandro Jodorowsky Collection( Blu Ray & CD set)

Alejandro Jodorowsky is one of the cinemas great & distinctive auteurs- his films are laden down with own brand of surrealism, symbolism, and general wack-ness- with his output falling somewhere between exploitation & arthouse. So from watching just a few minutes of one of his productions you most certainly know you're watching a Jodorowsky film. Since the late 1950's he's directed just nine full-length production- but each of these has been very distinctive creations, and he's never watered down or diluted his focus & output. Here from Arrow Video is a very much deserved new Blu Ray and CD box set celebrating the work of this true one-off- it takes in four of his films, and CD soundtracks for two his most infamous/ revered films, as well as a good selection of extras, a double-sided fold-out poster & six collector's postcards.


Bördel Noïr & Placenta Lyposuction - Annihilation

Annihilation is a brutal earth churning 'n' fire roasting slice of walled noise. The collaborative seventy five minute track brings together western Frances Bördel Noïr, and Croatia based Placenta Lyposuction- both project are sadly now no more, but this stands a nice statement of their joint intensity, and the blending of their own individual takes on wall-craft.


Iury Lech - Ontonanology

Spanish audio/video artist pioneer Iury Lech has been on the scene for over forty years. Continuing to expand on his electronic approach to sound art, his latest album, Ontonanology is a beat driven, pulsing piece of digital ambient. Focusing on the microscopic scale of the music itself, Iury hopes to bring these microcollisions and fluctuations to the forefront.


Rien - The Blank Tape Recording

The Blank Tape Recording is the very welcome return of minimal, often taut, yet always engaging Swedish walled noise project Rien. Here from Brooklyn based Veil Tapes is a C90 tape- taking in two side-long examples of very stripped-back, but rewarding wall craft.


theNIGHTproduct - I Must Keep A Certain Distance From My Subjects

Appear in May of this year the creepily entitled I Must Keep A Certain Distance From My Subjects is the 5th release from The NIGHTproduct- one of the more moody textured noise projects from Pittsburgh based Sean E. Matzus. What we have here are two slices of active-yet- atmospheric wall craft that was created in real-time, with no edits, and minimal equipment – with body manipulation and movement been the main source for these two around fifteen minutes tracks.


Root Cellar - Steins Pillar

Steins Pillar is a forty-minute example of buffeting 'n' battering walled noise- which has a decidedly gnarled, crude, and muffled feel to it's unrelenting attack. The wonderful named Root Cellar are from Eugene, Oregon- they've been active since 2019, and thus far put out coming on for ten releases- with seeming all of these have been digital-only release- which this release is also, and it's available from the project bandcamp


Live Suffer Die - A Voice From Beyond Death

Live Suffer Die was a US/ Candain black metal duo bringing together Lance Gifford (guitar, drums), who died in 2019, and Lörd Matzigkeitus (vocals). A Voice From Beyond Death is their on & only release, and it appears as a CD album or digital download on cult US BM label Moribund Records.


RJ Myato/Gorgonized Dorks - Split

From October last year here we have a CDR/ digital download split that focuses in on the more moody & atmospherically uneasy side of the US harsh noise scene. The release brings together Californian based Gorgonized Dorks with Pittsburgh based RJ Myato- the first offers up an around nine-minute dwell in noise unease, and the latter five shorter around two-minute tracks.


Indecent Exposure - Indecent Exposure( Blu Ray/ DVD)

Indecent Exposure is a playful-at-times lightly humorous slice of 1980's sleaze, featuring Robert Kerman Of Cannibal Holocaust fame. The film brings together well lit & classily filmed hardcore action, a good storyline that moves through drama and lo-key comedy- with some pretty good-to-great acting through-out. Here from Vinegar Syndrome, those miners of lost sleaze is a dual Blu Ray and DVD release of the film- bringing together the companies always great new scan, and a original trailer.


Gutterballs - Gutterballs(Blu Ray)

Gutterballs is a bowling alley set slasher that's laddered with extreme 'n' perverse gore, loads of nudity- both male & female, 1980's parody, and a mix of blacked humour & uneasy sleaze. Here from the folks over at Unearthed/MVD Visual is a recent Blu Ray release of the film, which features a director's commentary & an alternative cut of the film.


Murder In The Front Row: The San Francis - Murder In The Front Row(Blu Ray)

I grew up in the 1980s and as a young 13-year-old boy I was drawn into the world of metal's most extreme genre of the time, thrash metal. Initially, it was the spread of bootleg tapes, that changed my worldview from listening to Iron Maiden, Kiss, AC/DC, and Dio to something new, exciting and darker. I was handed a tape of Metallica recorded live at the Old Waldorf, and recommended to listen to their cover of Diamond Head's "Am I Evil". One listen was enough to hook me in, I needed more, Exodus, Slayer, Anthrax, Overkill, Megadeth, Possessed, Kreator, Sodom, Destruction and a host of other bands followed. I'd found my place in the world of music.




Varoius Artists - West Meets East- Indain Music & It's Influence On

West Meets East is a compilation focus in on how Indian music influenced music of the West be it jazz, classical, or easy listening fare. This three CD set from Cherry Red sub-label El brings together both original Indian music & the western music that it influenced, and over the three-disc set, it's certainly a nicely varied and rewarding sonic journey.


Arcana - ….The Last Embrace

Originally released back in 2000 on Cold Meat Industries ….The Last Embrace was the third full-length album from Swedish neo-classical project Arcana. And as it's title suggests the album offers up decidedly sombre-yet-often grand & ornate Neo-classical music, with a heady & rising blend of synthesized orchestration, dramatic-to-rolling martial percussion, cello, and a blend of gloomily epic-to- darkly soaring male and female vocals. Here on Cyclic Law is a CD reissue of the album, presented in a four-panel mini gatefold.




Undirheimar - Heljarrúnar

Mysterious and evocative, Undirheimar's Heljarrúnar is the sonic representation of Thursian sorcery, practice, and inner workings. Based on primal musical themes, their latest album creates a oneness with the energy surrounding the listener and almost puts them directly into the cold forest or dark cave in which this ritual is being performed. Delivered mainly through vocal expression, Heljarrúnar taps into the human being, its connection to the world around it, and its ability to tap into Thursian energy.


Death In June - The Wall Of Sacrifice Plus

Throughout it's nearly forty years of existence controversial Neo-folk project Death In June has often dabbled in the sinister, darkly uneasy and subtly troubling. But, I think it's fair to say of all of their twenty or so studio albums 1989's The Wall Of Sacrifice stands as one of their most unsettling, blackly disorientating, and at points downright chilling, releases. Here we have a recent reissue of the album as a CD with bonus tracks, and a 3 track 7" all packaged in a 7" single-sized thick card gatefold sleeve.


Colour Out Of Space - Colour Out Of Space(Blu Ray)

Colour Out Of Space, or Die Farbe aus dem All as it's sold here under its German title- is a recent stab at an H.P Lovecraft adaptation. The film features Nicolas Cage, and his decidedly quirky family under attack from what's inside a meteorite that lands near their woodland set house. The film attempts to blend & balance brooding cosmic dread, day-glow pink-tinged visuals, The Thing like melting & deforming creature effects, and haphazard family drama- at points, it works, but at others it feels a little lopsided & uneven- not sure if it's trying to creep you out, be campy, or soak you in spraying psychedelics. Here from German company Koch Media is a Region B Blu Ray release.


KMRU - Peel

KMRU is the alias of Joseph Kamaru-a Kenyan ambient soundscape artist. This album, entitled Peel was released this year in 2020 on the famed Editions Mego label.



Cervical Smear - Real-Death Enthusiast

The charmingly named Cervical Smear is an extremely mysterious German project- that zero is known about, aside from they've been active since 2017, put out around seven release, and they make a very dense & nasty blend of PE and death industrial with death and transgressive sexual themes. Real-Death Enthusiast is the project's second full length, and it sonically rams into your ears thirty-nine minutes of purely nasty audio filth.


Gard Nilssen's Supersonic Orchestra - If You Listen Carefully The Music Is Yours

Gard Nilssen is a Norwegian jazz drummer and composer, born in 1983 in the town of Skien. He has played in bands Bushman's Revenge and Puma but has also collaborated with a wide range of artists on a variety of different projects. If You Listen Carefully… is his first solo project, and what he has put together for this release is an impressive sixteen person ensemble. One of the first things you notice is that every member of the band is listed as a percussionist, three including Nilssen are listed as drummers, there are three double bass players and the remaining ten are all reed or brass players. With such an unusual lineup it feels most appropriate to dig straight into the music.




Polwechsel & Klaus Lang - Unseen

Polwechsel is a name I know purely because the ever impressive John Butcher was once a member, and on the strength of Unseen it's a name I should investigate further. Put simply, this is an incredible album, and you can stop reading now… Polwechsel is a quartet, here consisting of Michael Moser on cello, Werner Dafeldecker on double bass, and Burkhard Beins and Martin Brandlmayr on 'cymbals, selected percussion.' They are joined on Unseen by Klaus Lang on church organ, and, as the liner notes rightly point out, the 'resonant space' of Grosskirche of St. Lambrecht's Abbey, where the album was recorded. There are three tracks, all long - 25, 16, and 25 minutes respectively - and all occupying the same territory, without becoming boring or repetitious.


Walkabout - Walkabout( Blu Ray & book set)

Walkabout is one of the more visually devious & tonally unpredictable films of the 1970s. The film slips 'n' slides between grand natural awe, cruelty & brutality, dramatic adventure, unease & sleaze, fear, wonder, and longing. It sits somewhere between lost-in-wildness drama, heady-to-troubling travelogue, and coming of age tale- all wrapped up in often grimly arty touches, and liberal stabs at the treatment of indigenous people by the white man. Here on Second Sight is a new deluxe Blu Ray release of the film- bringing together a new commentary track & extras on the disc, three booklets, and a classy slipcase.


Llyn Y Cwn - Dinorwic

Taking its name from a bleak abandoned village & slate mine in North Wales here's Dinorwic- the second full-length release from Welsh dark ambient project Lllyn Y Cwn(aka Ben Powell). This new CD album takes in seven tracks, and spot-on fifty one minutes worth of deep dark ambient-meets-often grim field recordings.


V.H. - In The Teeth

In The Teeth is an eighteen-minute shot lower cased walled noise- that's busy, detailed, and well balanced in its layer mixing. The release appears on Tatô- which is the lowercase noise label of Seattle based noisemaker Peter Keller. The release appeared in May of this year as either a rather neat origami pouch presented 3inc CDR, or download- the CDR came in an edition of twenty-five copies, and as of writing this this review you can still pick up copies from the labels Bandcamp.


Cultus Profano - Accursed Possession

It is generally thought that Black Metal originated in Scandinavia in the 1980s. I think that this statement is partly correct, because the more known/later popular take on the genre, began its journey in Scandinavia. However there was also USBM which appeared around the same time, and there was always been a tangible difference between the representatives of the European and American schools of this genre. During its formative years, European black metal, for the most part, was a dark and mystical opus, permeated with the spirit of nature and the North. This music had a minimal amount of outside influences, therefore it represented a new and original style of heavy music. American black metal, on the other hand, was more open to different influences- often mixing Scandinavian black metal, classic thrash, and death metal in its sound. In terms of themes, American school was guided by more occult topics. In the nineties, the difference between Scandinavia & USBM was quite noticeable, but over time, this border started to lessen & disappeared.


Abhomine - Proselyte Parasite Plague

Pete Helmkamp (Angelcorpse, Terror Organ) returns with Abhomine, his solo project. This time joined by Cazz Grant (Crucifier, Grand Belial's Key) on drums and sharing vocal duties, Proselyte Parasite Plague is a quick, rough little number bound to darken your day and get your fist pumping. Grimy, grim, and dark, Abhomine's latest is a return to the old school, vile, underground sound.


The Comic - The Comic( Blu Ray)

The Comic is, to be frank, a real oddity, that sadly more often than not tried both my patience and sanity. But who knows it may well click with you- as exploitation cinema is a wide & varied church, and one man's trashy oddity is another's strange gold. The 1980's film a blend of grim dystopian drama, haphazard noir, dry iced heavy 80's pop gloomy video vibe, and extremely mixed acting. Here from Arrow Video is a Blu Ray reissue of this very distinctive picture- bringing together a new scan, commentary, and cast interview.


Exquise Esquisse - Dans Le Noir

Dans Le Noir is release number four from Exquise Esquisse
- one of the more recent/active walled noise projects of French female noise maker Charlotte Thevenin-Nikoliæ - the release was either C60( which is sadly sold out), or digital download( which is still available)


A Lizard In A Woman's Skin - Hanging Cold In The Cellar

Hanging Cold In The Cellar is a C30/digital download of dense, searing, and detailed walled noise with a Giallo theme. A Lizard In A Woman's Skin is one of the less active projects of respected and influential US noisemaker Richard Ramirez- this release is it's first full-length release since 2016- and what we have here is a wonderful densely feasting & detailed example of the wall noise genre played by one the innovators/ masters of the form.




Perfect Strangers - Perfect Strangers (Blu Ray)

Perfect Strangers aka Blind Alley is a 1984 thriller written and directed by exploitation/horror king Larry Cohen (It's Alive, Q the Winged Serpent, God Told Me To). It's a bleak low budget crime drama that doesn't get the same level of love as some of Cohen's other more well-known titles, however, Vinegar Syndrome's new Blu-ray release hopes to change that with this sharp new 2k restoration.


Jørgen Teller - Six Scores

Six Scores is modern composition release that darts 'n' dips all over the place. Going from creepy–to-manic vocal effects & field recording blends. Onto searing avant-to-mellow jazz drifts, choppy guitar noise, general off-kilter noise constructions, and a few more conventional atmospheric moments. It's an album very much like a derange sonic chocolate box- you really don't want you'll get from track to track.


Ator, The Fighting Eagle - Ator, The Fighting Eagle(Blu Ray)

Ator, The Fighting Eagle was Joe D'Amato's early 80's stab at the sword & sorcery genre. It found the king of cheapie euro exploitation trying to mimic Conan The Barbarian, but of course on less than a shoestring budget- we get muscularly-yet-scrawny hero, shaky sets, bad wigs, little or no special effects, and parkland as wildness. Here from Dark Force & Code Red is a recent region free Blu Ray release of this cheap, cheesy, yet charming enough euro-fantasy romp.


Robert Rich - Offering To The Morning Fog

Offering To The Morning Fog is an extremely apt title for this new release from US ambient legend Robert Rich, as the whole album has a very hazy, yet warningly ebbing & drift quality about it- with at points one almost getting the feeling that you've drifted up into the clouds themselves. The six-track release- which is available as either a CD or digital download- is very flute forward in its sonic make-up, making for very lush-yet-hauntingly soothing album.


July - The Complete Recordings.

London five-piece July are seen as one of the great forgotten band of the 1960's. Their 1968's self-titled debut tied together psychedelic experimentation of The Beatles or early Pink Floyd with lo-fi garage rock- sadly due to lack of the proper label push at the time, the album didn't get the praise/ recognition it deserved. But that's not the end of the band's story- in 1995 Cherry Red reissued some of the bands early demo tracks under the album title of Second of July, and this, in the end, led the group to re-group recording another three albums- this six box set from Grapefruit, Cherry Red's Psychedelic sub-label tells the bands whole musical story.


Ulver - Flowers of Evil

Rising from the ashes of church fires from the Norwegian Black Metal scene of the early 90's, Ulver has continued to change and grow as their creative development deemed fit, putting a vast chasm between their current output and their roots. Passing through many genres on the way to their latest, Flowers of Evil, Ulver has shown how malleable their sound can be, as long as they continue to reach onward. Ulver's newest album sees the band discussing the themes of good and evil, once again through a poppier lens.


The Shudder of Anguish - Bell

The Shudder of Anguish is one of the solo walled noise projects of American noisemaker Sean E. Matzus(Black Leather Jesus & Last Rape). Here from 2017 is Bell, the first in a series of sonic tributes to queer icons Matzus admires- and the Bell in question here is none other than Andy Bell lead singer of UK synth-pop duo Erasure - a bit of an unusual/ curious theme for walled noise, but hell over the years we've had walls themed around female pop singer Katy Perry & Pooh Bear…so why not Andy Bell!.


Vomir/Corporal Abuse - Split

Here we have a CDR/ digital download split bringing together two French noise acts- we have the king of nihilistic & unchanging walled noise Vomir. And seemingly fairly noise sub-genre-shifting project Corporal Abuse, whose work has shifting from Harsh noise, noisecore, and ambient.


Madeleine Cocolas - Ithaca

Madeleine Cocolas is an Australian pianist, composer, and sound designer who released one previous record Cascadia in 2016, prior to this new release Ithaca.


Hiroshima - Hiroshima(Blu Ray)

Seventy-five years ago this month, on the 6th of August 1945, one bomb wiped about 80,000 people off the face of the Earth in a flash, with a similar figure suffering injury and altered lives. A US Airforce plane, Enola Gay, dropped its payload over the city of Hiroshima, and changed the world we live in forever. Depicting such a monumental abyss of death and destruction is not a simple venture and it strikes me, from my Western perspective, that Hiroshima is the first film I've seen that tackles the subject. Given this, it is perhaps surprising that Hiroshima was released in 1953 - a mere eight years after the events it depicts - and is now 67 years old. This new blu-ray edition is a complete restored version of the 104 minute black and white film, and arrives complimented with extras including a 73 minute documentary featuring interviews with survivors of the Hiroshima and Nagasaki atomic bombings, critical writings, and a video essay.


Wind Of The Black Mountains - Summoned By Shadows

Do you enjoy messy lo-fi 'n' crude blacked metal that shifts between haphazard speed-ness and mid-paced evil-ness, with keyboards & lots of campy/ prime evil moody bits/ break downs?. Then I'd say Summoned By Shadows is tailor made for you- this twenty three track CD is a posthumously release from Wind Of The Black Mountains- who are seen as one of founding fathers of US Black metal. And surprisingly for such of a release made up of odds 'n' ends, different takes, etc- it's fairly consistent & listenable though-out, with only a few tracks dipping into repetition & mediocrity.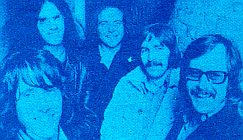 Samurai - Samurai
Released back in 1971 Samurai's self-titled debut album is grooving-to- bounding, at times downbeat example of jazz-rock songcraft, which features a spr...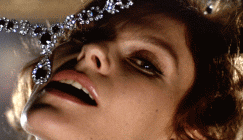 Paige Davis, Michael Raso & Lisa ...
As the interest and reassessment of sleazy celluloid from the past grow in leaps & bounds, so does the reissuing of both soft & hard-core porn on Blu...