Drifting In Silence - Dawn

Drifting In Silence is the monicker of Derrick Stembridge, a composer and multi instrumentalist whose work spans at least ten years years. Dawn, his latest release, is eleven tone-poems that attempts to evoke the movement between, and the relationship of, light and shadow.


MR James - Casting the Runes

Starting off 2018 with a bang, Cadabra Records brings back the Bleak December crew for their fourth release with their adaptation of M.R. James' Casting the Runes. This time around, though, Anthony D.P. Mann and crew have a wonderful surprise in the addition of world renowned actor David Warner. Limited to 500 copies on 150-gram colored vinyl, Casting the Runes is another shining entry in Cadabra's stellar catalog.


The Residents - 80 Aching Orphans

80 Aching Orphans tries & completely succeeds in creating a wholly worthy, nicely balanced, far-reaching, and brain- scrabbling great anthology of 45 years worth of work from those avant-pop & genre blending mischief makers The Residents. The release comes in the form of a four-disc CD set, which offers up 80 tracks carefully hand-picked by the project & their management team- the Cryptic Corporation.


Frames Of Fear - Frames Of Fear(DVD)

Frames Of Fear is a decidedly retro themed & lo-fi horror anthology from 2016- mixing together bad gore, loads of VHS references, a fairly large quota of female flesh, a few laughs, and the odd tacky chill. It won't change your world, or blow you away- but it's a pleasing enough way for a low budget horror fan to pass two hours. I'm reviewing the SRS Cinema region free DVD release of the film- which is fairly bare bones, featuring just the film & it's trailer.


Ruby - Ruby(DVD + Blu Ray)

Released in 1977 Ruby was a psychological/supernatural thriller blending together elements of The Exorcist & Carrie with aging 1930's gangsters & a drive-in setting. Here we have a recent extras-packed DVD & Blu Ray release of the film.


Uitgeschakeld & Ratteknaeghen - S/T

Here's decidedly seared 'n' roasted wall noise split-bringing together two Dutch projects- Uitgeschakeld and Ratteknaeghen. The release comes in the form of either a C40 or digital download. With each project offering up a single twenty-minute example of HNW intensity.


Marchenoir - Les Males Nuictz

Les Males Nuictz is a C60/digital download that presents the listener with two barren, extremely lo-fi, and coldly crude slabs of walled-noise. Marchenoir is one of the more recent(ish) ventures from respected French wall-maker Julien Skrobek( Ghost, Ecco, Ruine, etc). I'm reviewing the tape version of the release- sadly this is now out of print, so the download is the only option at present.


The Incredible String Band - Changing Horses

Changing Horses was the fifth album from these psychedelic folk legends. It originally appeared back in 1969, and fitting its title it was very much transitional recording- seeing the band using more formal 'rock' instrumentation for the first time & decidedly uneven song structures. From Uk's BGO here's 2017 CD reissue of the album, and following their reissues of the rest of the bands back catalog they've done another classy reissue job.


Krzysztof Penderecki - Kosmogonia

A surprising foray for Cold Spring into the realm of modern classical music. Krzysztof Penderecki is less known in Western Europe compared to other doyens of the high avant-garde such as Cage, Ligeti, Stockhausen and Xenakis but these early works - of which four instances are showcased here - stands up well against them. All compositions are performed by the chorus and symphony orchestra of the National Philharmonic Warsaw. Film soundtrack buffs may be familiar with Penderecki's work used in The Shining and David Lynch's Inland Empire.




Le Bambole Di Velluto - Blutige Seide

Le Bambole Di Velluto started in 2015 as a strictly sample-less HNW project of Swiss based noise maker Anto M; most know for Anonymous Masturbaudioum- his Feet and Legs/ Nylon Stockings fetish themed project. Blutige Seide is a recent double CDR release on his own label Archivio Audio Anonimo, and if offers up a selection of subtle shifting & cleverly textured wall-craft, with now the occasional addition of samples.


Arcanas - Petrichor

Comprising of twelve tracks, Arcanas' latest album Petrichor is a collection of the EPs they have released, on Cold Meat and on Cyclic Law, and compilation tracks and occasional forgotten songs and covers from over the twenty year activity of the band. And Once again we are shown just the depth and variety of this projects material.


Expo 70 - Live in the Pit KFJC 89.7FM

The latest release on Zoharum records from Expo 70 is a double live CD bursting with almost 2 full hours of material from Kansas drone master/space explorer Justin Wright. The group occasionally features other musicians particularly in the live setting. The first disc features Wright on electric guitar and Matt Hill on bass and analog drum machine, while disc two features a solo live performance from Wright on electric guitar, moog and analog drum machine.


Halo Manash - Elemental Live Forms MMV - Initiation

Finnish ritual dark ambient group Halo Manash are perhaps the best known artists of the Aural Hypnox label, a label known for their united esoteric ethos, cryptic titles and imagery, and elaborate packaging. Like other artists on the label, their style is unconventional in that it uses few electronics and relies primarily upon organic sound sources like drums, rattles and gongs.


God Pussy / RRR - God Pussy / RRR

The eponymous 'God Pussy/RRR' split C60 release is a tape that came out on the French Required Rate of Return label in March 2017. The label is run by Sébastien Bach, who is also responsible for the 'RRR' project. God Pussy is the project of Jhones Silva from Rio De Janeiro, Brazil.


Beyond The 7th Door - Beyond The 7th Door (DVD)

From its title Beyond The 7th Door might sound like some sort occult-tinged 1970's horror shocker, but in reality, it's a lo-fi slice of puzzle focused thriller from the late 80's. Here from Intervision Picture Corp, is the first ever (region free) DVD issue of the film, which comes with a nice selection of extras charting the making & history of this canadian exploitation oddity.


Twenty Sixty Six and Then - Reflections of the Past

Twenty Sixty Six and Then were a German progressive rock band formed in the city of Mannheim in 1971. Reflections of the Past was the band's debut album, sadly they disbanded the following year due largely to poor record sales. This expanded re-release from MIG Music brings together the original album, but also features a live studio version of the album opener At My Home, and a second disc of demos and alternative takes.


Francisco López' - Untitled (2015-2016)

Here's another double CD release from Francisco López'- the Madrid based sound artists, who blends together field recordings, electro-acoustics, with different types of ambience & moody experimental soundscaping. Like many of Mr. López' releases, this is pretty much what it says on the box- so this two-CD sets offers up a selection of tracks created between the years 2015 & 2016.


Druid Lord - Grotesque Offerings

After some lineup changes in 2015, Orlando's Druid Lord follows up their 2010 debut with their second full length, Grotesque Offerings. Slow, dirgy, and dark, Druid Lord's newest is a doom laden slab of metal that takes its time pummeling the listener. Reveling in its grimness, Grotesque Offerings makes no bones about its message, and shows that its current line up is built to brutalize.


The Residents - Dot.Com

Dot.com is an collection of quirky odds 'n' ends from The Residents spanning the years between 1969 & 2000. The tracks where original released via Ralph American's website( the bands then US label) in the form of MP3's, then later released as a ltd CD pressing. Here we get a 2017 CD reissue of the collection, with some more bonus/ rare stuff added in.


Leichen - 77 – 92

77 – 92 presents the listener with four hours of creepy, often eerier, and bleakly moody static texturing/ ANW. The release comes in the form of an audio DVD and is the first physical release from this project of Russian based Sergey Pakhomov- who is behind projects such as Train Cemetery, Bitum, Grand Goat Glorification, and Kara- as well as running the excellent Reason Art Records.


Laserblast - Laserblast(Blu Ray)

Laserblast is a cheap & at times charmingly bad slice of lo-grade 1970's Sc-fi. It's one of the early productions by B-movie legend Charles Band, and here on Band's Fullmoon Pictures, we get the first ever Blu Ray release of the film.


Strom Noir - Ma¾ované Kvety & Xeroxové Motýle

Ma¾ované Kvety & Xeroxové Motýle is a both a compilation and a new album. It' is a celebration of the decade of activity of Strom Noir (the moniker of one Emil Mat'Ko.) Released on Zoharum this is Emils 15th album since beginning releasing music in 2008. Mixing raw electronics with drones and de/re-constructed guitars this eleven track album showcases the creativity of Emil perfectly. The album splits into Against A Dwarf recordings from 2012-2014" and Painted Flowers & Xeroxed Butterflies (recorded 2015-2016).



Where The Sun Comes Down - Welcome

With an album cover drawn in felt tip pen by what appears to be small children, Welcome is from the outset an odd album to pigeonhole. The project is the brainchild of two Italian proto metal/ occult rock pioneers, Thomas Hand chaste formerly of Death SS, Witchfield and Sancta Sanctorum, and Alex Scardavian of Paul Chain Violet Theatre, whilst Claud Galley of Death SS and Paul Chain turns up on a couple of tracks to add bass.


Olivia Block - Olivia Block

Since the late 1990's this Chicago based musician, electro-acoustic composer, & multimedia artist has been creating a body of often stark & moody work that sits somewhere between modern classical compositions, improv, and edgy sound art. Here's a recent self-titled CD release on Another Timbe- which offers up a three tracks for piano & organ- and each is extremely skeletally-yet-eerier intriguing in it's use of the inside & outside of both instruments.


Arktau Eos - Catacomb Resonator

Catacomb Resonator is the first new release in five or so years from this respected & shadowy Finnish two-piece, who create a ritually charged dark ambience & occult ceremonial music.


Wet Nurse/Ten Thousand Miles of Arteries - Split

Dense, distorted, heavy electronics are the linking factor for the split between Canada's Wet Nurse and Idaho's Ten Thousand Miles of Arteries. Whether slowly ambulating, heavy industrial or bleak, dark, and vicious atmospheres, both acts put forth grim, electronic offerings on this release from Malignant Records. While both bands approach this goal differently, their pairing on this split matches their styles together well.


Carlos Casas - Pyramid of Skulls

Spanish avant garde composer Carlos Casas has been sporadically releasing music since 2008. He is also an established visual artist. His 2017 album "Pyramid of Skulls" is an immediately esoteric, rough-hewn organic collage of field recordings. There are four tracks, each fifteen-eighteen minutes in length, making for a lengthy seventy minute album.



Nordvargr - The Secret Barbarous Names

Nordvargr needs absolutely no introduction, active in the dark ambient / industrial scene since the late 80's, very few other names carry as much weight as this.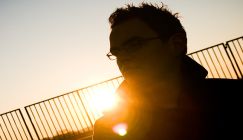 Drifting In Silence - Dawn
Drifting In Silence is the monicker of Derrick Stembridge, a composer and multi instrumentalist whose work spans at least ten years years. Dawn, h...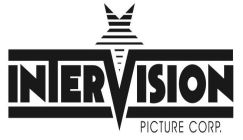 Intervision Picture Corp - Kille...
Over the last few years, Intervision Picture Corp has released a great crop of obscure & odd films to DVD – mainly focusing in Short On Video/ Z budget f...