Dave Phillips - Humanity Is The Virus

It must be a good ten or so years since I've last heard anything from radical, at times deranged and downright gut-wrenching sound maker Dave Philllips. And I must say this C32/ digital download rather surprised me, as instead of the normal sickly 'n' unsettling sound art I'm used to hearing from Mr Phillips. What we get here are two (relatively) formal songs, with real instrumentation/ choirs, and a very horror fed vibe- which for some reason keeps recalling Dario Argento's three mother's trilogy- well at least the first two chapters 1977's Suspiria, and 1980 Inferno.




Joseph Lanza - Easy-Listening Acid Trip

Easy-Listening Acid Trip is a glossy and psychedelically colourful book examining the blending of the musical genres of easy-listening and psych rock 'n' pop in the 1960s. It's an intriguing, and largely very readable book, which looks at the surprising relationship between these two genres- which before/ after this time have largely stayed separated and remote from each other.




Various Artists - Separate Paths Together – An Anthology Of British

If there's one thing that's synonymous with the musical landscape of the 1970's it's the whole singer/ songwriter scene. Here from Cherry Red's '60s/ 70's focused sublabel Grapefruit Records, is Separate Paths Together- a three-CD anthology collection focusing on British male singer/ songwriters from between the years 1965 and 1975. And it's a wonderful varied, consistent, and rewarding boxset- that moves through a fair few genres/ takes on singer/songwriter craft, taking in tracks from the known, lesser-known and decidedly obscure artists.




Funuke Show Some Love, You Losers! - Funuke Show Some Love, You Losers!( Blu Ray)

Funuke Show Some Love, You Losers! is a family drama-come-black comedy, with some quirky touches here and there. This is the first-ever Blu Ray release of this award-winning/ nominated Japanese film, with the disc featuring a new scan of the picture, as well as a selection of archive extras.





The Crimes Of The Black Cat - The Crimes Of The Black Cat( Blu Ray)

The Crimes Of The Black Cat is an early 70's gialli of Italian/ Danish origins, which follows a blind pianist/ soundtrack composer trying to figure out who's commits a series of murders relating to a fashion house. It's a rewardingly twisting 'n' turning, if at times slightly cliched example of the genre- with a black-gloved killer and hatted killer, an amateur sleuth who's determined to get to the truth, and a selection shifty/ sleazed suspect. Though there are some original-to-nasty touches here and there, many of the murders are committed by a cat that has had its claws dipped in poison, and we get a very extreme nude slower slashing scene towards the end of proceedings. Here from Caldron films, an up 'n' coming genre reissue label is a recent reissue of this lesser-seen gialli - with the disc featuring two new commentary tracks, and a few other extras.




Zombi - Liquid Crystals

Pennsylvania's dynamic duo, Zombi, are back with another EP on Relapse - Liquid Crystals. Continuing their evolution, Moore and Paterra further explore moods, textures, and the borders of cinematic, synth-laden rock. Never a disappointment, Liquid Crystals is another wonderful addition to a rock-solid discography.




Sermon of Flames - I Have Seen the Light, and It Was Repulsive

Sermon of Flames is an Irish death metal duo with such an impenetrably thick sound, you'd think they were a full lineup. With a low register stygian distortion, they channel the demonic subterranean sound first explored by the likes Immolation and Gorguts.




Santa Sangre (Ltd Edition 4 Disc Box Set - Santa Sangre

Over the last few years, Severin have cemented their position as one of my favourite producers of fine quality DVD and Bluray releases. So you can imagine my excitement when they announced this new 4k release of Alejandro Jodorowsky's masterpiece, Santa Sangre. Not only do we get one of the most visually beautiful movies ever created on a new 4k UHD disc, but we get the standard Blu ray version, as well as a third disc that is absolutely crammed with bonus materials, and to top it all off we get the movie's original soundtrack on a fourth disc. The whole thing is beautifully packaged in a rather fabulous and eye-catching digipak with a selection of postcards depicting images from the movie. Overall, this is a pretty wonderful set from an aesthetic point of view, but let's get to the meat of the production, the content of these discs.




SBTDOH & Vomir - Mass Hysteria

Mass Hysteria is a rough 'n' ready noise split between west coast US harsh noise- makers SBTDOH, and French master of unchanging 'n' brutalizing walled noise Vomir. The release appeared on Portland Oregon based Shrouded Recordings- it came in two editions a C92( ltd to nineteen copies) and a CDR(ltd to seventeen copies), I'm reviewing the former- and both editions are still available




Tissa Mawartyassari - ผีแดง

ผีแดง is an artily packaged CDR/ digital download from US female wall noise project Tissa Mawartyassari( aka Monica Sanchez). It features two 'walls' one running thirty-two minutes, and the other just over fourteen minutes- with each track offering up rewardingly textured-yet-atmospheric examples of the walled noise form.




Dosis Letalis - Dragging Through The Dirt

Dragging Through The Dirt offers up two sides worth of constant ripping 'n' pulling bass bound walled noise from this respected Serbian project. The release appears on Pittsburgh based Laura's Girls Label- coming as either a C60 or digital download.




Chawed Froy - You'd Be So Much Better Without Bones

You'd Be So Much Better Without Bones is a half an hour slice of gloomily churning 'n' creepily bobbing drone matter/ ANW from this new project- that brings together two respected figures from the US wall noise underground- Sean E. Ramirez-Matzus (theNIGHTproduct, Thewhitehorse, A Week Of Kindness, Red Hook), and Scott Kindberg( S. Schon, She Walks Crooked, Silver Moult). The release appears as either a cassette tape, or digital download with copies of either been purchased from here.





Terrified - Terrified(Blu Ray)

Terrified is a 2017 Argentina film that blends creepy supernatural horror with moments of gore, and a cop-out of his depth thriller action. It's certainly a picture that severs up some shudder-inducing and bone-chilling set pieces/ set-ups, though it does rather runs out of steam towards its last quarter when it should really be ramping up. From Acorn Media here is a recent Blu Ray release of the film, which is a very bare-bones affair.




Various Artists - Total Exotica – As Dug By Lux And Ivy,

Total Exotica is the latest in the ongoing Lux & Ivy compilation series- that find respected music journalist Dave Henderson crate-digging for obscure 45's from the '50s & '60s. It's a double CD affair taking in thirty-nine tracks- and certainly, for the first disc, the focuses is squarely on Exotica/ ethnic tinged easy listening. The second disc often moves away from the firm and set exotica path into more general 50's easy listening, but I'd say on the whole it's another worthy addition to this great compilation series.




William S. Burroughs & Brion Gysin - William S. Burroughs & Brion Gysin

It's likely that you've heard of William S. Burroughs, who has long held an esteemed position in industrial and electronic subcultures, and here some of his recordings are collected alongside those of his less famous collaborator Brion Gysin. Whilst a less feted name, Gysin was equally innovative, 'inventing' the cut-up technique (or perhaps rather concreting its now accepted form) and co-inventing the Dreamachine, and truth be told, on this album it's the Gysin pieces that shine for me. To be fair, this is largely due to Gysin's recordings being more sound orientated, whilst the Burroughs material is straight recitation of written works.




The Snake Girl and the Silver-Haired Wit - The Snake Girl and the Silver-Haired Witch(Blu Ray

From the late 1960s, The Snake Girl and the Silver-Haired Witch is a creepy and bizarre Japanese fantasy film that was meant for kids, but is way too deranged, weird, and at times downright distributing for ankle-biters. It's a film full of creative and tripped-out in-camera effects, moments of real unease and creepiness, and a general feeling of things getting odder and odder the deeper you get into the film. Here from Arrow Video- both in the UK and stateside- is a new blu ray release of this oddity, bringing together a new scan of the film, commentary track, and few other extras.




Suburbia - Suburbia (Blu Ray)

Suburbia is a punchy 'n' gob flecked slice of 80's drama/ thriller focusing in on a group of young punks living in an abandoned housing estate on the outskirts of LA. The film largely stars none actors/ real punks, with in- your face performances from D.I., T.S.O.L. and The Vandals- and an appearance of a young Flea as a rat loving punk. The film is a largely charming and gritty blend of drama, adults trying to interfere thrills, with touches of sly humour and amusing cockiness. Sure the acting is decidedly mixed, and at points, it feels like there could have been a more even/detailed plot, but as a dramatized/ though real feeling look at the 80's US punk scene it's most worthy/ important. Here on 101 films, as part of their black label series, which sees definitive versions of cult/ genre films is a new Blu Ray release of the picture- featuring new interview with the director, and an inlay booklet featuring new writing, plus two archive commentary tracks.




Fear Of Rain - Fear Of Rain( streamed film)

Fear Of Rain is a rather creative and compelling mix of dealing with mental illness drama, and who's living next door thriller. The film features a great/ believable cast, clever visuals, and an even blend of heartfelt emotional drama and tense thrills. All making the film one of my big surprises favourite pictures of 2021, which is at present only available as a streamed film via Amazon Prime Video.




Tom Lönnqvist - Noir

Finnish sound artist, Tom Lönnqvist, brings forth his latest piece, Noir, centred around night (more specifically Kaamos-Finish for polar night). Using modular synthesis to induce bodily sensations, the tones present on Noir work together with constructive and destructive interference to tell a tale both aurally and bodily. Building a rich base of interaction, the simple effect of interacting layers creates an interesting composition that is, at times, as thick as the Finnish Kaamos night.




Jan Schelhaas - Living on a Little Blue Dot

Jan Schelhaas rose to prominence in the 1970s as the keyboard player for Canterbury-based progressive rock legends Caravan before switching allegiance in 1978 and signing on with another legendary prog band, Camel. Schelhaas returned to Caravan in 2002 and has remained a member ever since, he has released three solo albums during his career, Living on a Little Blue Dot is the second, originally released in 2017 on Shell records.




Corruption - Corruption(Blu Ray)

Corruption is a British doctor-gone-mad horror film/ thriller from the late 1960s, which really pushed the level of sleazed violence- meaning it became highly controversial and censored in both its UK and US releases. The film featured Peter Cushing as a respected surgeon in the then present-day swinging 60's, who rather goes off the rails after his younger model girlfriend gets her face badly burnt. Here from Powerhouse is a deluxe reissue of this sleaze 'n' gore envelope-pushing film- featured here are three cuts of the film, a good selection of extras, and an eighty-page book/ selection of art cards.




Manja Ristić - Kairos & the Dwellers

With a release title like Kairos & the Dwellers, you'd maybe expect some sort of obscure/ gloomy doo-wop band or something similar. But instead, what we get here is a five-track LP that blends largely water-based field recordings with simmering-to-droning electro scaping. All making for a decidedly mysterious, subtle uneasy, and at points rather creepy sound art album.




Anastassis Philippakopoulos - Wind And Light

Wind And Light is a seven-track CD, which offers up extremely sparse and pared-back modern composition for piano and clarinet written by Greek composer Anastassis Philippakopoulos So it's very much an album for both a quiet space and quiet contemplation.




Old Castle - Welcome To Graceland

Despite its title Welcome To Graceland has nothing to do with a certain Mr Presley, instead, it offers up a shamanistic 'n' often a tranced-out blend of electronica and world music, with lightly surreal and jazzy touches here and there.




TeHÔM - Phobos

Phobos is a largely low-key & shadowy blend of sparse-yet-detailed ritual percussion, hazed-yet-guttural chanting, and light synth-to-horn dark ambience- with traces of creepy-to-mysterious dialogue and other subtle unbalancing flotsam and jetsam here and there.




The Night Porter - Somewhere, There Is A Light

Somewhere, There Is A Light is a three-track release from British noise/ wall project The Night Porter. The digital release severs up three fairly different and rewarding 'wall's that move between the tight 'n' taut, onto the fizzing and uncomfortable droning, through to the huge 'n' rapidly rolling.




Psychiatrist - No Detours Are Allowed In This Society

Here's a thirty-two-minute slice of dense rip 'n' hack bound walled noise from Japanese wall noise project Psychiatrist. The release appears as a self-released download on the artists Bandcamp, and it's a nicely numbing example of overloaded HNW with some rewarding layer shifts.




Bernard Parmegiani - Stries

Stries is a three-piece work for synthesizers and tape- it was originally composed back in the year 1980 by French electronic/ acousmatic composer Bernard Parmegiani. Here on Mode is a CD release of a 2016 recording of the work- and it certainly is some of the most panic-inducing, and anxiety racked modern compositions I've heard in some time.




Cannibal Man - Cannibal Man (Blu Ray)

Cannibal Man is an early 1970's Spanish film that blends serial killer exploitation kills 'n' gory, with slightly arty drama, and thriller elements. It's a film that features no cannibalism, and it is also a film that hit DPP 39 UK 'Video Nasty' list. Here from the guys at Severin is a much-deserved Blu Ray reissue of the picture- taking in two cuts of the film, and a few other extras.




Strike Commando - Strike Commando(Blu Ray)

Strike Commando is a 1986 action/adventure movie that rips-off of several classic genre movies of the time including Stallone's Rambo, Schwarzenegger's Commando and Chuck Norris's Missing in Action. The film is directed by the master of cheap and cheesy Italian rip-offs, Bruno Mattei, the man who gave the world such trashy classics as Zombie Creeping Flesh, Zombie 3, Hell of the Living Dead, Rats- Night of terror and nunsploitation masterpiece The Other Hell.




Det Kätterska Förbund - Lidaverken Del I: Att i Vådeld Förgås

Death industrial titans Nordvargr and Trepaneringsritualen team up to form the mega unit Det Kätterska Förbund. Taking nearly five years to finish, Lidaverken Del I: Att i Vådeld Förgås sees the light of day on Cold Spring Records. As bleak and dreary as one would expect from these frosty overlords, this collaboration also adds a bit of warmth with its oftentimes near-danceable grooves. With seven well put together tracks, this Swedish supergroup delivers the cold, metallic grimness we've come to expect from both its members and the label.




Culver & Haare - Invisible Death

Invisible Death is a C50 collab that brings together respected UK noise drone maker Culver, with Haare a Finnish power industrial noise project. This is the second time the pair have collaborated, the first being 2007's Rusted Zombie Mist. And as you'd expect with such a pairing this four-track release sits nicely between uneasy drone and washed-out/ creepy noise scaping.




Dune - Dune(Blu Ray)

From the mid-'80s Dune was David Lynch screen adaptation of Frank Herbert's highly respected Sci-fi tome. It's weird, wacky effects and bizarre character lined big-budget epic. It's at times a flabby and confusing film- though equally has its own distinctive rewards too. Be-it- the oddly stilted soapiness, impressive giant worm effects, and wonderful costumes/set design that blend grand sci-fi, futuristic medieval and military regalia, with elements of the Middle Eastern culture, and the heady turn-your-eyes blue of all-mighty spice which is at the centre of the film. Here from Arrow Video(in both the UK & US) is an epic double Blu Ray release of the film- bringing together two new commentary tracks, new featurettes, and a good selection of archive extras.




Maciej Wirmański - A Hole In A Wall

A Hole In The Wall is a two-track affair, which takes in fairly static/ stayed field recordings made from inside a buried pipe/ water tank. Each track runs around the twenty-minute mark, with this being a self-released digital release.




The Willows/Thin Mountain - Self titled

Here we've got a C32/ digital split that brings together two side long examples of uneasy and atmospheric walled noise from two US projects. There's NYC based cosmic horror-themed project The Willows, and rural Pennsylvania based Thin Mountain, which often focuses on/ themes their work around creepy fiction.




Jagged Edge - Jagged Edge

Jagged Edge is one of the more compelling and tense (largely) courtroom-based thrillers/ dramas of the 1980s. It features Jeff Bridges and Glen Close in lead roles, and both do a great job, as do the surrounding cast- building a wonderfully well-acted and cleverly scripted thriller, that really leaves you guessing right until the end. Here from Powerhouse is a Blu Ray release of the film- featuring a new high-definition print, a few new extras, and a nearing hour-long archive interview with Mr Bridges.




Jim O'Rourke/ Apartment House - Best That You Do This For Me

Here we have a long-form example of swelling-then-receding modern string composition. It's composed by Jim O'Rourke (Sonic Youth, Illusion Of Safety, prolific solo work), with it been by played members of the respected modern ensemble the Apartment House. The work appears in the form of a CD on the always worthy/ interesting Another Timbre label- coming presented in their house style mini white gatefold packaging.




.Birdeater. - Skeleton Leg

.Birdeater. is an arachnid focused walled/ textured noise venture, and it's by the same person who's behind the excellent horror-themed wall project Nightmare Park. .Birdeater. has been active since 2019- with around fifteen or so releases to its name thus far. Skeleton Leg is a two-track affair from last year- each track slides in at around the twenty-five-minute mark, and each manages an effective balance between rewarding textural detail and unsettling 'been wrapped in a web' moodiness.




Death Reel - Death Reel( DVD)

Death Reel is an anthology horror film based around a collector who buys a collection of odd/obscure films from house sale, so fairly standard/ cliched wrap around story. The thing that sells the film, and makes it both heart-felt and charming is the films we see within the film- early super 8 productions from SOV legends Polonia Brothers. So we get inventive low-budget gore by the bucketload, some cheesy- yet charming acting, and a hella of a lot of love for horror film in general. Here from the folks at SRS Cinema is a region free DVD of the picture, taking in a commentary track Mark Polonia, a making off, and a bunch of trailers for SRS releases.




Beauty And The Beast - Beauty And The Beast( Blu Ray)

Beauty And The Beast (aka Panna a netvor) is a 1978 Czech take on the classic fairy tale- and it's a much darker, both figuratively and visually, take on the story. It features a barbaric 'n' schizophrenic bird man-monster as the beast- it's set around a doomed forest and decaying castle, and the whole thing edged with horror touches and erotic suggestions. Here from Second Run is a recent Blu Ray release of the film, bringing together a commentary track and the labels normal classy presentation.





Oxygen Destroyer - Sinister Monstrosities Spawned By the Unfathomable

With all the horror movie-inspired bands out there, it's great to see something different - Kaiju inspired metal! Big beast loving Oxygen Destroyer is back with their second album, the massively titled Sinister Monstrosities Spawned By the Unfathomable Ignorance of Humankind. This death outfit from Seattle brings forth the speed and rage on par with that of an oversized, mutated monster. Pummeling, growling, and shredding their way through eight tracks, Oxygen Destroyer's latest will get you headbanging enough to take your breath away.




Angel Of Death - Angel Of Death(Blu Ray)

Angel Of Death ( aka Commando Mengele) is a late 80's slice of cheesy 'n' camp lined euro-action, which follows the hunt for deranged Nazi doctor Josef Mengele in 1980's Uruguay. The film was jointly directed by two-euro trash mavericks- Jess Franco and Andrea Bianchi, and with that pedigree, you'd imagine this would be a fleshy, sleazy, and gored-out ride. But in reality, it's a fairly straight-if-silly/ campy take on The Boys From Brazil territory. Here from Full Moon Features is a recent Blu Ray release of the film, taking in just the film and a trailer reel for other trashy euro genre pictures put out by Fullmoon.




Damien De Coene - Only You Alone Inside Hollow Out The Words

Here's a nearing half-an-hour slice of churningly grim & terminally glum textured noise from Flanders based noisemaker Damien De Coene. Over the last few years, he's become a master of this type of hope sucking wall-craft, and this here is another fine example of the form.




Thy Catafalque - Vadak

Hungarian experimental folk / progressive metal project Thy Catafalque has had a series of winners in the last decade with a series of increasingly ambitious albums that strayed progressively further from the band's bedroom black metal roots, culminating in 2018's Geometria and 2020's Naiv. Originally a solo project, Thy Catafalque's sound has expanded to include a host of consistent collaborators and now sounds almost orchestral in its compositional scope and sonic massiveness. It took only a couple of minutes to discern that this new album, Vadak is a worthy successor to these detailed epics.




Prophecy - Prophecy(Blu Ray)

Prophecy is one of the more straight & thought-provoking films of the 1970's environmental horror cycle, though it still packs a camp 'n' brutal (clawed) punch when needed. Here from Eureka Entertainment is a new Blu Ray release of the film- bringing together two commentary tracks, a selection of new interviews, and an inlay booklet.





Harvestman/ Steve Von Till - 23 Untitled Poems

23 Untitled Poems is the audio companion to Steve Von Till's collected lyrics/ poetry book of the same name. It's a four-track EP, which finds Till's slightly rough grained-yet-wonderfully descriptive voice intoning words of ragged and deadly nature, inner and outer trauma, demons and gods, blood, ash and grey-to-blacked earth.




The Body - I've Seen All I Need To See

I've Seen All I Need To See is the 8th full-length album of this Rhode Island-based project. It finds the group filtering their doomed 'n' sludge-up experimental electro-rock sound through overloaded death industrial/ power electronics production. Creating a brutal, blunt-yet sonically flat record, which is the sonic equivalent of been constantly battered over your head with a big black cosh.




The Brotherhood Of Satan - The Brotherhood Of Satan(Blu Ray)

The Brotherhood Of Satan is one of the lesser-seen/ known films of the later '60s/ early 70's satanic horror-thriller genre. Here from the folks at Arrow Video- both in the UK and USA, is a most welcome Blu Ray release of the film. It's a darkly heady blend of creepy kids kill action and demented elderly folk worship the horned one- with moments of eerier dread, bright red gore, and some great touches of jarring terror.




Meurs - Blooze, Hazards, And Off- Keys

Meurs is a recent/ new project from French noise maker/ derange-dada sound crafter Romain Perrot- whose most known venture is his black wearing 'n' nihilistic wall noise project Vomir. Blooze, Hazard's and Off Keys is the projects first release- and what we get here is two lengthy slices of hazed 'n' deranged soundscaping that blends in moments of wonky guitar and keyboard jamming, ugly improv, melted easy listening, simmer church organ dwells, mad-man ranting, and all manner of lose/ unwell sound making. It's very much a release that drifts 'n' shambles along, like a bad- though-curious smell put into sound form, that you can't seem to stop sniffing/playing. So very lop-sided and unwell, though at the same time odd appealing.




The Whalebone Box - The Whalebone Box(Blu Ray)

The Whalebone Box is a film by Andrew Kötting, from 2019. It documents the returning of a box, made of whalebone, and gifted to the author Iain Sinclair by the sculptor Steve Dilworth, from London to the Isle of Harris on the Scottish coast where the whale which provided the raw material was found.




Valvan - Incomplete Thought

Incomplete Thought is a pleasing raging 'n' churning example of walled noise. The forty-nine-minute track mangers to be both blunt and crude, yet dense and muffling too- all creating a nicely encasing near on hour ride into wall-craft. This is a self-released digital album, which can be found just here.




Emile Bojessen - Ice

Ice is a recent(ish) C30/ digital download from UK based sound-maker & academic Emile Bojesen. It severs up two around twelve-minute tracks of disorienting, at points temple drilling drone/ electro texturing- that really shifts 'n' ebbs into some rewardingly unexpected places.




Luz: The Flower of Evil - Luz: The Flower of Evil( Blu Ray)

Luz: The Flower of Evil is a Colombian film that blends lushly filmed nature, tons of imagery, religious obsession, and broken innocence. It's a film that sits somewhere between folk horror, skewed fairy tale, and coming of age drama. It's been sold as an art-house horror film, though I don't see that, as the story is relatively linear, the flow of the whole thing is fairly conventional, and there's nothing too deep, cryptic, or arty going on here. From Fractured Vision here's a new Blu Ray release- bringing together a commentary track, a few other extras, and art cards.




Daniele Sciolla - Spin of Synth

Math, music, and synthesis go hand in hand (and hand), so it's no surprise that science-based artists like Daniele Sciolla take to synthesizers for their creations. Spin of Synth sees Sciolla using his analog synths (found from his hauls travelling Europe) to utilize mathematics and timbre to show the interaction between each synthesizer's soul. Short but sweet, this latest EP is an interesting look at the inner workings of synthesizers and the mind of an artist.




Third Ear Band - Mosaics – The Albums 1969-1972

Mosaics is a CD boxset bringing together all the early albums from British experimental rock 'n' folk, come stripped prog-rock project Third Ear Band. Featured here is 1969's Alchemy, 1970's Self-title- aka Elements, and 1972's Music From Macbeth. The bands largely instrumental and often improvised sound blends together elements of the world, neo-classical, folk, rock and the sonically ancient/ mystical.




The Day of the Dolphin - The Day of the Dolphin( Blu Ray)

The Day of the Dolphin is a 1973 science fiction thriller loosely based on the acclaimed novel Un Animal Doué de Raison by French author Robert Merle, and adapted for screen by Buck Henry (The Graduate, Get Smart and Catch 22). Director Mike Nichols (The Graduate, Who's Afraid of Virginia Woolf? and The Birdcage) helmed this one starring Hollywood legend George C Scott (Patton, The Changeling and Dr Strangelove), alongside his Changeling co-star Trish Van Devere (Where's Poppa?, The Hearse and Last Run, once again with George C Scott) and the mighty Paul Sorvino (Goodfellas, Nixon and Repo! The Genetic Opera).




Compest - Leitern und Pfade

Leitern und Pfade is a C30 release from German project Compest. And what we have here is a selection of decidedly atmospheric tracks, which shift between pared-back electronica, retro synth scaping, synthetic orchestration, and more cinematic/ darkly building fare.




Scare Me - Scare Me(Blu Ray)

Scare Me is a rather knowing take on the whole 'cabin in the woods' thing. It largely focuses on two people telling horror tales, and it's a wordy and at times witty horror-comedy- with two impressive leads and a few creepy/ jumping moments. Here on Acorn Media is a recent Blu Ray release- taking in a commentary track and a few other things.




I Shalt Become - Awakenings

Here we have a welcome CD reissue of Awakenings- the debut album from I Shalt Become, one of the lesser-known though still important & fairly distinctive bands from the early 90's USBM scene. The band's sound is very much in a depressive black metal setting, with the pace moving from slow to mid. But what makes it stand out from the run-of-the-mill of this sub-genre, is the well written/ memorable riffs, the grimly shredding vocals, and a general feeling of authentic and eternal bleakness.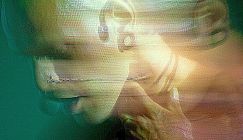 Dave Phillips - Humanity Is The V...
It must be a good ten or so years since I've last heard anything from radical, at times deranged and downright gut-wrenching sound maker Dave Philllips...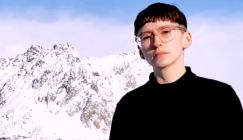 Tine Surel Lange - A Great Ear F...
One of the more creative and distinctive sound-art/ manipulated field records to appear in recent times was this year's Works For Listening 1-10. Relea...