Malevolence - Malevolence(Blu Ray/ DVD)

Originally released in the early 2000ís Malevolence stands as one of the more effective, though sadly lesser known/ celebrated of modern slasher films. It apt brings together dread-soaked atmospherics, effective & at times jarring stalk Ďní slash action, the occasional brutal killing, with a neat rural setting. Here is a recent duel Blu Ray/ DVD release of the film- so letís hope this helps raise the awareness of this film in horror fans minds.


Abysse - Bulles Noires

After a handful of digital releases Bulles Noires is the first physical release from this new French project who sit somewhere between brooding electro-improv, textured noise making & pared-back electronica. The release appears as either self-released 3inch CDR or digital download.


Dark Buddha Rising - The Black Trilogy

Finnish doom merchants Dark Buddha Rising burst onto the scene eleven years ago with their demo, I. This supremely limited CDr (9 copies) shows the young band firing on all cylinders, ready to unleash their heavy, sparse doom upon the world. Releasing their next three albums on their own label, Post-RBMM, Dark Buddha Rising worked quickly to establish a solid following and get their future releases put out by the likes of Svart and Neurot. Considering their first three were on limited vinyl pressings, getting major distribution is great for the metal community, as their Post-RBMM LPs have become very hard to find. And, thanks to Svart Records, their first three albums, along with their 2007 demo, are now available in a remastered, limited, seven LP box set, The Black Trilogy.


Norman Westberg - After Vacation

Swans guitarist Norman Westberg steps out of the shadow cast by his former band to release his latest solo opus After Vacation on Room 40 Records. Westberg has been a huge influence on a generation of guitar players having played on the vast majority of Swans releases, enjoying three separate spells with the band, the first from 1983 until 1991 taking inall of their classic early material. He briefly rejoined for the album The Great Annihilator in 1995 and was a key figure in the bandís resurrection in 2010, when Michael Gira reunited the band for a run of rather excellent albums. He stayed until the end appearing on all of the bandís albums that were recorded during that final run.


Third Ear Band - Elements 1970-1971

Appearing from the prog/experimental rock scene of the late 1960s/ early 1970ís Third Ear Band where a British collective who centred their mostly instrumental, often fairly free-form & experimental sound around the core use of violin, cello, oboe and percussion. Here on Esoteric Records is a three-CD disc release of their second 1970 album Self-titled/Elements, & recordings from the time- expanding the original 35-minute album to three-plus hours of material.


Kristofer Upjohn - Jess Franco- The Most Dangerous Filmmaker

Jess Franco stands as one of the most prolific, versatile & at times creative directors to appear from with-in the exploitation genre. Between the late 1950ís & mid 2010ís he directed one hundred & fifty films, which saw him dipping his toe in pretty much every exploitation sub-genre going from: gothic horror, erotic horror, Women In Prison, cannibal & slasher films, trippy erotic, hard & soft-core porn, 80ís action & adventure, and so on. This just shy of two hundred page book attempts to pick-out some of the gems from Francoís truly massive filmography- giving each one a critical overview.


Ulver - Sic Transit Gloria Mundi EP

This is an expanded rerelease of a three track EP put out by Ulver at the end of 2017, functioning as something of an addendum to their very enjoyable album of messianic synth rock, The Assassination of Julius Caesar. The title - Thus passes the glory of the world - continues the themes of fallen empires and millenarian portent found throughout that album. Appropriately, given that the phrase was transmitted to modernity as part of the Papal coronation ritual, the EP is adorned with one of Francis Bacon's most well known Pope paintings based partly on Diego VelŠzquez portrait of Pope Innocent X. What we have is the original three studio tracks (one of which is a cover of Frankie Goes to Hollywood's The Power of Love) and four live recordings of songs off the Julius Caesar record. The extra live tracks bring the record to over forty minutes in length.




Blood & Black Lace - Blood & Black Lace(Blu Ray/ DVD)

On VCI Entertainment/ MVD Visual here is a recent duel format release of the classic & genre-defining Mario Brava film from the mid-1960s. Many of Bravaís films have made a big impact on the horror film form, but I think itís safe to say that Blood & Black Lace is one of his most far-reaching & influential of his films- so itís great to get this new Blu ray/ DVD edition of the film- which features a new 2k restoration of this classic, two new commentary tracks, and a few other bits & bobs.


Common Eider, King Eider - A Wound of Body

Common Eider, King Eider are a California based project who work in a style that can be briefly described as Dark Ambient / Drone. Since 2007, the project has released twelve full-length albums and two EPís. Initially, the collective started with a sound close to the likes of Birchwill Cat Motel, Pocahaunted and Natural Snow Buildings, with subsequent releases bringing in darker Ambient and distorted drone guitars into their sound, giving them a Drone Doom label.


When A Stranger Calls/ When A Stranger C - When A Stranger Calls( Blu Ray/ CD)

Here on Second Sight, we get a much-deserved reissue of A Strange Calls- the late 1970 ís blend of slasher & police drama, and itís not often seen follow-up 1993ís When A Stranger Calls Back. Both films nicely mix together some very un-nerving chills, believable characters, and effectively twisting & turning plots. This new reissue offers up a two-disc & forty-page book set- which takes in the two films & extras on the Blu Ray, and on the CD the soundtrack for the first film.


Cannibal Ritual - Hunting For Manflesh

After a few years of dormancy Hunting For Manflesh is the first new material from this notorious cannibal themed German HNW project. The release comes in the form of either a C30 cassette or digital download- both of these offer up two fifteen minutes examples of grittily seared wall-noise brutality.


DeaD!!! - The Graven Realm

The Graven Realm is a somewhat out of the blue release from a project I thought long-dead. Around 2015 this Newcastle project released a handful of decidedly grim & necro focused walled-noise releases, then promptly disappeared. This double disc CDR set appeared on Altar Of Waste in May of last year- so Iím not sure exactly when the material here dates from.


Dosis Letalis - Brain Tingle Crackle

Brain Tingle Crackle finds this respected Serbian based walled- noise project severing up two slices of creative & brain-searing static texturing. The release appeared as a 3inc CDR on Florida based Inner Demons Records- it came in a scene generous pressing of forty-two copies, so you should still be able to hook a copy of this.


Vanishing Kids - Heavy Dreamer

Formed in Wisconsin, USA in the early 2000s Vanishing Kids are the brainchild of guitarist Jason Hartman (Jex Thoth) and vocalist/organist Nikki Drohomyreky. Growing up on a mixture of doom metal, heavy psych, alternative rock and shoegaze has led to the band developing their unique sound. The current lineup is completed by bass player Jerry Sofran (Lethal Heathen, Mirrored Image) and drummer Hart Allan Miller (Wartorn, Death Wish, Tenement). Heavy Dreamer is the bandís first full length outing in over 5 years.


Phurpa - Ya Tog Rid Pa'i Gyer

Russian ritual throat singing group Phurpa performs a droning, monotonous style of music which envelops the listener within a reedy coccoon of deep rattling resonance. The group has created countless recordings since 2007, ramping up their pace all the more in last couple of years. This double album "Ya Tog Rid Pa'i Gyer" is one of nine albums from 2017 alone.


Adam Biel and Cory Strand - Shadow Reworks

The "Shadow Reworks" split album is the 513th release from the powerhouse that is Altar Of Waste records. It features the label head Cory Strand alongside 'fellow Minneapolis droner' artist Adam Biel, both take up the entire side they're on with one long drone 'rework' just over twenty minutes in length - the track being reworked here is 'Shadow', originally written by the Chromatics and performed in the debut episode of the new season of Twin Peaks.


Gator Bait - Gator Bait(DVD)

From the early 1970s, Gator Bait (Les Marais De La Haine) is a classic- if fairly tame example of the Hicksploitation genre. Here on French cult film label Artus Films, as part of their Redneck series, is a recent region two DVD reissue of the film- featuring both English & French languages cuts of the film, and a few extras.


Rolls-Royce Baby - Rolls-Royce Baby(DVD)

Here from Full Moon Features is a fully uncut DVD release of Rolls-Royce Baby. A near plot-less mid 70ís sleaze feast focusing in on Lina Romay- the queen of euro exploitation and one of Jess Francoís main muses.


Aviva Endean - Cinder: Ember: Ashes

Cinder: Ember: Ashes is the solo debut album from Aviva Endean- a Melbourne based clarinet player, improviser & composer. The seven-track CD sees her offering up a selection of both composed & improvised works, which see her pushing her craft in an often moodily ethnic manner- dipping down in Eastern, African, and hauntingly tribal flavours.


Scanner - Mass Observation

Originally released in the early 1990s, when the modern world of personal communication via the use of mobile phones was born, Mass Observation appeared- the album is probably the most known & far-reaching release from this Uk electronica project. It blurred together various snippets of stolen conversions, official instructions, private chatter & emergency services banter, with a shifting & morph sound soup hazed beatscapes, swirling electro texturing & ambience. Here on Room 40 is a full & expanded edition of the release- coming as either a CD or digital download.


Patrick Grant - FIELDS AMAZE and other sTRANGE music

Patrick Grant is an American composer who lives in New York and composes music in an experimental style close to minimalism the likes of Philip Glass and John Cage, with a more creativity leaning to his compositions. Patrick is also very closely involved in producing live concerts and installations of both other composers and his own performances. Heís also a professor in the Film School at NYU Tisch School of the Arts.


Zonk't - Banburismus

French composer Laurent Perrier has a number of projects all built around a central idea, with Zonk't being the ambient arm of his creative beast. Returning again to the Sound on Probation label, Zonk't brings forth the LP Banburismus, a 37 minute, four track exploration into ambient and minimalist dub. Composed entirely with modular synthesizers, Banburismus is a meditative journey through the creation of sound and feeling.


Merzbow/Genesis Breyer P-Orridge - A Perfect Pain(20th Anniversary Edition)

Originally released in 1999, Cold Spring has brought back the collaboration between scene legends Merzbow and Genesis Breyer P-Orridge for a third issue. Not only available in an 8-page digipak, but A Perfect Pain is now on vinyl for the first time. With both black and limited flaxen gold versions available on 180g vinyl, new purchasers and those looking to upgrade have nice options in front of them. In addition to the new packaging and vinyl issue, Cold Spring has had both versions of this 20th anniversary remastered by The Cage Studios. This upgrade in both sound quality and packaging shows Cold Spring's dedication not only to releasing new sonic mayhem, but also ensuring that their classic catalog titles sound and look their best


She Spread Sorrow - Mine

Cold Spring Records presents their 2nd release this year from Italy's She Spread Sorrow. This time it's a reissue of SSS's 2nd album Mine. Originally released last year on vinyl, Cold Spring offers a new digipak CD edition with two bonus songs not found on Mine's original pressing.


Mayhem - Grand Declaration of War( 2018 remaster)

Formed in 1984 by tragic guitarist/band leader Euronymous, bassist Necrobutcher and drummer Manheim, Mayhem are a phenomenon that have never been far from controversy, whether that is the suicide of frontman Dead, Euronymousís murder at the hands of Count Grishnakh (varg Vikernes), church burnings, accusations of racism, the list goes on. What often gets overlooked is the amazing music the band have produced during their long and mostly successful career.


Rudolf Eb.er - Om Kult: Ritual Practice of Conscious Dying Vol II

Appearing two months after the first Vol, hereís the second in the new series of albums from Austrian sound artist Rudolf Eb.er. Much like the first vol, this new thirty-one track CD release once again offers up a decidedly queasy & unbalancing blend of pared-back psycho ambience, weird body sounds, backwards texts, amped-up tape hiss, drowsy siren waves, and creepy field recordings- adding in more strange percussive elements, and a generally more unsettling Ďní truly uncomfortable vibe- all making this one of the most disturbing, and truly unnerving sonic experiences in recent memory.


Ultrafunk - Ultrafunk/Meat Heat

Ultrafunk where a seemingly faceless & mysterious collective from the Uk- who during the mid-1970ís released a selection of singles & two full-length album, then promptly disappeared. The project summoned up an often fairly gimmick bound, yet always brightly grooving mixer of funk & disco- with forays into tribal percussion & flute heavy jiving jazz-ness. Here on Robinsongs, one of the Cherry Red labels is a double CD reissue bringing together the bands two albums, and a good selection of bonus material.


God Knows Where I Am - God Knows Where I Am(DVD)

God Knows Where I Am is beautiful crafted & conceived, yet deeply moving & achingly sad documentary about self-confinement, mental health, loss & the human condition. Originally released in 2016, here from Juno Films is a recent region free DVD release of the film.


Dear Dead Delilah - Dear Dead Delilah(Blu Ray/ DVD)

Dear Dead Delilah was US horror writer John Farris one & only foray into directing. The 1972 film is an often overtly talky southern fried murder mystery, with elements of proto-slasher & old hag horror. From Vinegar Syndrome here we have a recent duel Blu Ray & DVD issue of the film.


Mothertape - Unexplained Mind Bruises

Kolobrzeg, Poland based Mothertape is a project who conjure up a subtle unbalancing mixture of micro beats, minimal moody-to-harmonic electronics, and often surreal field recordings. Seemingly itís been active since around 2015, and Unexplained Mind Bruises is the projects second release- appearing in the form of a CD on Zoharum.


Atrax Morgue - Red Box

From Urashima, Red Box is the second CD box set of classic ghoulish 'n' violent Italian harsh noise & unpleasant electro psycho-moodscaping from Atrax Morgue. The five-CD set brings together a selection of eleven releases from the project, which all originally appeared between the early to mid-1990s & 2000s on the projects Slaughter Productions.


William Castle At Columbia Volume One - William Castle At Columbia Volume One( Blu Ray box

On Powerhouse films- hereís a four Blu Ray boxset of the William Castle films from between the late 1950s & early 1960s. The films here move from campy creature feature, onto playful haunted-house fair, through to psycho-drama, onto gothic horror. Castle was known for his gimmicks, and each film here has one, but what this set highlights most is his versatility, passion & flair for horror, in all its many flavours. And as weíve come to expect from Powerhouse the release is literally bludging with extras.


Sol - Before We Disappear

Sol is one of the solo projects of the Danish musician and multi-instrumentalist Emil Brahe, who has several solo projects and is a member of the band Singvogel. The project started in 2004, with the first Sol album released in 2007 finding a mixture of Doom and sludge. In the period between 2007 to now, the project has released 7 full-length albums, 4 splits and 3 EP. Over time, Sol has transformed from a doom/sludge project into a more experimental and innovative project, combining more darker and apocalyptic moods in its sound. Sol is not a one-man project. Emil invites session musicians to record on each album. This new album, entitled Before We Disappear, was released on the German label Van Records as a limited edition on black or transparent vinyl LPs.


Ravenwolf Towers - Ravenwolf Towers(DVD)

The name Charles Band has always been a byword for cheap and cheerful schlocky fun. During the 1980s and 90s he was the man responsible for producing/directing such wonderful trashy monster fare as The Ghoulies, Parasite, and The Puppet Master films. Most importantly for me he was the man who brought director Stuart Gordon to my attention when Gordon was to make Reanimator and From Beyond for Bandís Empire International Pictures. The two men have worked together on a number of occasions since that time and itís a relationship that has always interested me. So, when Charles Band sets to work on a project I tend to take notice.


Anthrax - State Of Euphoria-30th Anniversary Edition

To any self-respecting metal fan US Trash titans Anthrax should need little or no introduction- since the early 1980ís the band has carved out their own thoroughly distinctive path in metal, offering up an often tuneful, buoyant & cheeky take on the Trash metal form. Since 1984 the band have released eleven studio albums, and while each have their moments, for me their fourth album 1988ís State Of Euphoria seemed the perfect refinement of their craft- blending together memorable melodies, great riff craft, & cheeky charm, with very effective moments heaviness, moodiness & a near perfectly flowing track list.




Anonymous Masturbaudioum - Recto-Verso

Recto-Verso is the latest selection of perversely singed-yet- creatively crafted walled noise from this Swiss project. The release came in the form of a CDR/ digital release on French label Required Rate Of Return- it takes ten fairly concise, yet artily tooled examples of wall matter.


Shumoizolyatsiya/Rein - Self Titled

Here we have a walled noise split- that brings together two unforgiving, through fairly interesting examples of wall-craft. This release appeared on the start of November 2018 on Ominous Recordings- in either the form of a C40 cassette or digital download.


Sergey Pakhomov - Circle

Circle is one of the more recent releases from respected Russian wall-maker Sergey Pakhomov(Train Cemetery, Bitum, Leichen, ect)- who is known for his complex & often creative takes on walled noise & textured noise craft. This C60/ digital releases features two thirty minute examples of Mr Pakhomov textured sound craft- which is both highly detailed & inventive in its feel.


Oker - Husene VŚre Er Museer

Oker is a four piece Norwegian improvisation ensemble who have released their first album Husene VŚre Er Museer this year on the Sofa label. All four musicians have already been active in various other groups, recording for the Hubro label (where most of the Norwegian jazz I have heard comes from) and others.


Biliana Voutchkova & Michael Thieke - Blurred Music

Blurred Music is a three-CD release that offers up three separate performances that smudge the line between drone, modern composition, and improv. Each performance runs between forty minutes & just over the hour mark, and each is a fairly, shifting & eventful sonic trip.


Blasphemy - Gods Of War

Canadian band Blasphemy - one of the iconic bands within the black metal genre. Formed in 1984, they became one of the first within the genre. After releasing a demo in 1989 Blood Upon The Altar, they signed to Wild Rags, releasing their debut album Fallen Angel of Doom. Their second studio album, Gods Of War followed in 1993. After that, the band had a long break, reappearing in 2001, and have since released anotherdemo, as well as three live albums, last of these been this years Victory (Son of the Damned).


Who Killed Teddy Bear - Who Killed Teddy Bear( Blu Ray)

From 1965 Who Killed Teddy Bear is a groovy-to-grim psychodrama/thriller set to the backdrop of swinging 60ís New York clubland. Here from Network is a recent region B Blu Ray of the film.


Orgies Of Edo - Orgies Of Edo( Blu Ray)

Itís not very often that you come across a film that attempts to balance classy-to-lavish film-making and dramatic storytelling, with shocking depravity, gore and a growing sense oddness. But thatís exactly what this late 1960ís Japanese film attempts, and really succeeds in doing. Following on from their recent release of Horror Of Malformed Man, here on Arrow Video we get a much needed Blu Ray release of this early film from director Teruo Ishii.


Monk Illuminating A Manuscript - Man Is Only Breath And Shadow

Monk Illuminating A Manuscript is a relatively new wall noise project of Guatemalan artist Byron MuŮoz, specifically focused on ambient/lowercase walls with largely linguistic and philosophical themes that stem from the history of the scribe.


Magnus Granberg - Es Schwindelt Mir, Es Brennt Mein Eingeweide

Here we have a sourly slurred, decidedly moody, yet eventful new hour-plus composition from Stockholm based improviser/composer Magnus Granberg. The release comes in the form of CD, on the always rewarding & worthy Sheffield based Another Timbre- who really are the go-to label for the best & most intriguing in modern composition/ edgy improv fields.


Morton Feldman - Two Pianos And Other Pieces, 1953-1969

From May this year hereís a reissue of one of the more popular & sort after titles on UK modern classical/ improv/ modern composition label Another Timbre. Originally released back in 2015 Two Pianos And Other Pieces, 1953-1969 is a two CD collection of relatively short, often piano-focused works by modern classical/ minimalist composer Morton Feldman.


Anachronist - Self-Titled Album

Synthwave whiz-kid Ryan Shaw (Anachronist) is back with is follow-up to his 2016 debut, RGB, with Self-Titled Album. Originally self released, this sophomore effort is being released by Ektro Records on limited edition cassette. Capturing the feel and vibe of the synth fueled times gone by, the cassette adds to the aesthetic and makes a nice statement for all fans of retro synthwave.


Various Artists - In Progress Volume III

Here's the third in the series of CDs featuring Avant Garde/experimental performers who have featured at the In progress live events that take place in Poland. These events feature a combination of music, theatre, dance, film and audio/visual arts. The tracks that feature on this third album in the series provide an interesting overview of the experimental musicians working in the Avant Garde music scene in modern day Poland.


Stockhausen/ VA - Adventures In Sound

German composer Karlheinz Stockhausen is seen as one of the most influential, daring, and revolutionary modern composers of the late 20th, to early 21st century. He is known for his ahead of its time electronic composition, Musique concrŤte blending with formal instrumentation, and generally daring modern composition. Unfortunately, unlike the likes of Cage, Feldman, or Glass- Stockhausen body of work is not widely available, as most of the rights for his it is owned by his trust- who often charge a pretty penny for releases. Here on El Records, one of Cherry Red Sub-labels, is a three-disc compilation focusing in on Stockhausen, and related early innovative modern composers. And while itís far from the most definitive or focused Stockhausen releases, it does offering up some key early works from the composer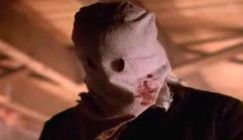 Malevolence - Malevolence(Blu Ray...
Originally released in the early 2000ís Malevolence stands as one of the more effective, though sadly lesser known/ celebrated of modern slasher films. ...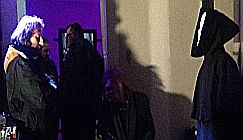 Vomir, Maginot, Red Hook Grain Te...
Last month, on Friday 23rd November, I made the trek up from London to Newcastle to go to a noise event put on at The Old Police House in Gateshead (also kno...