Shut In - Shut In(VOD)

Shut In is a 2022 thriller that follows the plight of an ex-drug taking mother, who is trapped in an isolated and rundown house with her two children, as she's tormented by her ex & his sleazy buddy. It's a decidedly moodily filmed affair- taking place in late rain-filled & rotten apple summer- with a good small, and largely well-placed cast with the biggest name here being infamous actor, director, and musician Vincent Gallo- which is one of the reasons I was pulled to the film. Here from Signature Entertainment is the VOD release of the picture.




Santo: El Enmascarado De Plata - Santo: El Enmascarado De Plata( Blu Ray set)

From the folks at VCI Entertainment here's Santo: El Enmascarado De Plata- a four Blu Ray boxset, bringing together eight films from Mexican wrestler, superhero, and cultural icon Santo. The films featured date from between the early 1960s and the early 1970s- and they find the masked hero facing all manner of supernatural and horror characters and entities. All of the films begin high in both action, thrills, fighting, campiness, and 60's-to-70 kitsch vibes.




Violator - Violator(DVD)

Violator (aka Baiorêtâ) is a wonky blend of suicidal focused drama, dark comedy and lo-fi splatter. This Japanese production is certainly an often unbalancing and odd affair, though some of the pacing is out and the splatter elements don't quite reach the levels one would have hoped. But it's certainly worth a look if you like the idea of a suicidal dark comedy lined with splatter. Here from the guys at Wild Eye Releasing is a region free DVD release of the film.




Incapacitants - D.D.D.D

Originally released on cassette through Old Europa Cafe in 1995, classic Incapacitants album D.D.D.D. gets a gorgeous re-release on CD through Abhorrent A.D. Although included in Pica Disk's Box Is Stupid from 2009, this AAD release allows noise fans all over a chance to own this excellent and dense studio effort from these Japanese noise titans. Built on two colossal tracks, D.D.D.D. is a must-have for Incapacitants fans and those of classic era Japanese noise.




Monster from Green Hell - Monster from Green Hell( Blu Ray)

Monster from Green Hell is a 1957 cold war sci-fi movie, much beloved of Glenn Danzig, who wrote the song Green Hell about it whilst he was still in the Misfits, and directed by Kenneth G Crane, who was famous as an editor of cult movies, however, he would only ever go on to direct four movies, The Monster from Green Hell, The Manster, Half Human and When Hell Broke Loose. This new Blu-ray edition from The Film Detectives features two different versions of the film, the first in widescreen and the second, full-frame. For the purpose of this review, I chose to watch the film in widescreen.




Joke Lanz & Mat Pogo - Untitled

Joke Lanz & Mat Pogo's Untitled cassette on Nihilist Recordings collects two different live performances on sides A and B, respectively. A freeform interplay between turntables, sampled elements and vocals, this is a collision of the worlds of free improvisation and electronic music, with a tongue in cheek absurdist bent that is hilarious at times. Both members utilize electronics, but Joke Lanz is the primary turntablist, with Mat Pogo handling the vocals.




Wild Things - Wild Things( Blu Ray)

Wild Things is a twist bound and steamily edged neo-noir from the late 1990s- it features a good/known cast taking in Kevin Bacon, Matt Dillon, Denise Richards, Neve Campbell, and Bill Murry. It's a film that will certainly keep you on your toes with its often-surprising turns/ reveals, with a neat moody setting that brings together the charmed lives of the affluent beach community, neon edge bars and motels, and alligator slithering swamps. Here from the folks at Arrow Video- both in the UK and stateside- is a new Blu Ray release of the picture, featuring a 4k scan of the film, a new commentary track, new interviews, and some archive extras.






Stelzer/Murray - Commit

Commit is a three-track 12", which slip, slides, and blends sinister ambience, post-industrial texturing, and moody-to-uneasily seared noise craft. It's a release that's crafted with both considerable sonic skill and atmospheric flare- neatly sidesteps any mixing-genre cliches, to create a compelling, at points surprisingly record.




Ninety Eighty-Four - Ninety Eighty-Four( Blu Ray/ DVD)

Originally aired on the BBC in 1954, Ninety Eighty-Four was the second small screen adaption of George Orwell's starkly grim dystopian science fiction novel. It featured Peter Cushing in the lead role, with supporting roles from the likes of André Morell, Donald Pleasence, Yvonne Mitchell, and Wilfrid Brambell. The just shy of two-hour TV film, is as you'd expect, a fairly bleak, far from a bright ride- but it features some great acting, lo-key yet effective set design, and some fairly intense/ unsettling encounters for the 1950s. Here from the BFI is a recent dual Blu Ray and DVD release of the film, featuring a new commentary track and a few other extras.




Stefan Goldmann - Vector Rituals

The title of Stefan Goldmann's latest release, Vector Rituals, discloses exactly what is at stake in his unique sonic architecture: a ritualistic engagement with the finest details of tone, noise, and rhythm.




Whore's Breath - (For your safety) Take a seat

(For your safety) Take A Seat is a new two-track release from this Cincinnati, Ohio walled noise project. With the theme being an accident witnessed on the metro, where someone got badly hurt for standing. The two 'walls' are suitable churning, and droningly grinding in their attack- with a rather blunt industrial feel to the tones.




Worship - Ruby

Ruby features two examples of pummelling, yet cosily encasing wall-craft from Worship- who is one of the more mysterious of the recently started projects on the scene, as there's no indication of where they are from/ who's behind it.




Various Artists - La Gamme du Vide

This compilation, themed around pessimism and nihilism, arrives courtesy of Cioran Records, named after Emil Cioran, the Romanian philosopher of pessimism and nihilism. It features ten tracks, amounting to 72 minutes of music. These sounds draw on harsh noise wall, power electronics, harsh noise, and more droney-y soundscape-esque elements, and the album is predominantly, decidedly noisy - even the power electronics contributions are based around scourging, blown-out noise rather than, say, synth loops. The tracks come from a mixed bag of names new to me and projects more widely known - most notably Vomir.




The Rita - Bandaged Invisibility

Bandaged Invisibility is a new release from highly respected and influential noise/ wall-noise legend The Rita, aka Canada's Sam McKinlay. It's a double C30 tape set, which comes presented in a classy/ deluxe laser-cut wooden box. Sonically the sound here finds McKinlay offering up several fifteen examples of wonderfully crafted textured noise-craft, as only he can.




Cinderella - Cinderella( Blu Ray)

Cinderella is a late 70's softcore, musical, and bawdy-to-bumbling comedy take on the classic fairy tale. It's a mellow, lightly romping, and groovy ride of a film- with not bad production standards, costumes, and presentation for an adult parody/ send-up. Here from Full Moon Features is a region free & bare-bones release of the film.




Sdug Bsngal - Πάθει μάθ&

Πάθει μάθος (English translation He learned a lesson) is a disorientating and at points downright strange mixture of audibly set-back black metal, elegant piano playing, ambience, crude PE/ noisemaking, and felt, if at points off-kilter mood music- all fed through a prism of recording hiss & subtle noise hazes.




Connecting Rooms - Connecting Rooms(Blu Ray)

From the early 1970s Connecting Rooms is an unpredictable and often compelling drama/ character study featuring two acting legends in their later years- Bette Davis and Michael Redgrave. The film is set in and around a London boarding house, focusing on the lives of its occupants. Here from Powerhouse Films is a Blu Ray release of the film- taking in a new 4k scan of the picture, an inlay booklet with new writing on the film, and a selection of interesting archive extras.




Alexander von Borsig - Borsigwerke-The Complete Recordings of Alexander v

Best known for his forty years working with Einstürzende Neubauten, Alexander Hacke originally released experimental, avant-garde music under the pseudonym Alexander von Borsig. His first two cassettes, 12" EP, and compilation contributions have been compiled by Mauerstadtmusik and released for the whole world to enjoy. What does the early work of the "musical director of [Einstürzende Neubauten]" sound like and how has it sat so long without being re-released?




Girls Nite Out - Girls Nite Out( Blu Ray)

Girls Nite Out aka The Scaremaker is an often haphazard / uneven blend of slasher and frat comedy from the early 1980s. When it wants to be it can be both creepily moody and quite bloodily brutal, but equally, it can be somewhat cliched and a little trying with its frat shenanigans. Here from the folks at Arrow Video, both in the UK & stateside, is a new blu ray release of the film- with as usual for an Arrow release, a good selection of extras including a new commentary track from slasher genre experts Justin Kerswell & Amanda Reyes.




Jarl - Phonophobia

Jarl is the solo project of the massively prolific Swede, Erik Jarl. He also remains a member of industrial/power electronics legends IRM (he is a founding member alongside Martin Bladh) and is a former member of the bands Skin Area, Sharon's Last Party and Kaiten. Phonophobia is the latest in a long line of solo releases and is deemed a continuation of themes introduced in his previous release, Hyperacusis, which was an attempt to explore this noise-sensitive condition through sound, whereas Phonophobia takes things one step further and looks at an ailment that manifests as a fear of sound.




Melaine Dalibert - Shimmering

Shimmering is album number six from pianist/composer Melaine Dalibert. It's an eight-track affair that sees the French man focusing his elegant and rich playing on the more openly melodic, emotional, and atmospheric side of his craft, with the addition of subtle string/ ambient elements on a few tracks.




Carnivore - Carnivore


Originally released in the year 1985 this self-title was the first full-length album of NYC's Carnivore, who are most known for featuring Peter Steele of Type O Negative. The sound here is a rough 'n' ready mix of speed and Thrash metal, with a few doomier/ experimental touches here and there. And while it's largely a primal 'n' dirty album, it still highlights Mr Steele's creative, and at times dark humour laced songwriting talents.




Various Artists - This Was Your Future – Space Rock & Other Psychede

Here we have a compilation curated by Hawkwind's Dave Brock. It's a three-disc/ forty track CD set. which focuses on space rock and psychedelic music from between the late 70s and late 90s. It's fair to say a lot of the material here has a rather Hawkwind-like sound, and a few of the tracks feature Brock and others connected with the group- though they are a few surprises along the way.




Häxenzijrkell - Urgrund

Häxenzijrkell are a black metal duo hailing from Essen, North Rhine-Westphalia, Germany. They have been active since 2016- so not new players in the realm of the darkly dressed art, they have one demo, two ep's, two split ep's and two full-lengths in their arsenal, with Urgrund being their latest.




Tomo-Nakaguchi - Tayutau

Tomo-Nakaguchi has been drifting of late, not listless or lost, but floating in a sea of his own making. Tomo's newest release, Tayutau, is a Japanese word that stands for all these conditions, gliding like the slow swirl of the ocean's nether regions.




Various Artists - Ski Jump

Ski Jump is a thirty-one-track compilation that as its title suggests has a skiing & snowy slop focus. Sonically we move between easy listening, light jazz, big band music, light novelty song fare, and even some R&B and mellow country. The tracks date from between the early 1950s and the mid-1980s, and we get a wonderfully quirky and varied selection of sonic fare- making for an entertaining and charming collection.




The Scare Film Archives Vol.1 - Drug Sto - The Scare Film Archives Vol.1 - Drug Stories (Blu

The Scare Film Archives Vol.1 - Drug Stories collects together a bumper crop of US educational drug-scare films from between the late '50s and 1970s. In all, there are ten films featured here- with runtimes between ten minutes and half an hour- with the option to watch them one by one, or as one long mixtape. Here on 101 films, as part of their ongoing American Genre Film Archive series, is a recent blu ray release.




Channel 99 - Channel 99(VOD/DVD)

From last year Channel 99 is a horror/sci-fi anthology movie by distinctive, quirky, at times brain-scrambling low budget filmmaker Joe Sherlock. It's his homage to watching movies on local TV in the '80s, with a blend of tales featuring Haunted/ cursed DVD's, big eating Werewolves, bizarro mayonnaise edged low-key alien invasions, seemingly friendly-though life-sucking neighbours, & unexpected live streaming- all warped in a campy fake cable channel warp around.




Crazy Thunder Road - Crazy Thunder Road(Blu Ray)

Crazy Thunder Road is an early 80's Japanese biker gang movie, which blends a 50's rocker vibe with low-grade Mad Max like touches. It's a film that switches between manically filmed fights/ chases, punked drama, and rather dangerous looking action set-ups- all topped with a sonic blend of punk, new wave & seared synth scaping. Here from the folks at Third Widow Films, is the first-ever outside of Japan release of the film- with the Blu Ray featuring a new directors' approved print, and extras- including a commentary track from Japanese film expert Tom Mes- who always offers great and informative content.




Ufomammut - Fenice

Legendary Italian doomsters Ufomammut have unleashed their ninth LP, Fenice. Psychedelic, doomy, and even a bit spacey, their latest shows the group at the top of their game and still mesmerizing listeners with their immersive sound. Mixing solid, heavy grooves with expansive experimentation, Ufomammut continues to impress and inspire with Fenice.




Deathbone - Deathbone(DVD)

During the 1980s the sword and sorcery movie rose to prominence through a handful of really strong movies, most notably John Milius's Conan the barbarian starring Arnold Schwarzenegger, Don Coscarelli's Beastmaster and John Boorman's Arthurian classic Excalibur. These movies led to a host of copycats including the likes of the Roger Corman produced Deathstalker series, and a host of cheap Italian rip-offs including Umberto Lenzi's The Iron Master and Joe D'Amato's Ator the Fighting Eagle. In the 90s the genre fell out of favour until it was revitalised by the likes of Peter Jackson's The Lord of Rings series and HBO's Game of Thrones. Ten years after Jackson's first instalment of LOTR was released Chris Seaver(Mulva 2: Kill Teen Ape, Sexsquatch and The Meter Man) released his own interpretation of the genre, Deathbone, Third Blood Part VII: The Blood of Deathbone to give it it's full title.




Rogue Cops and Racketeers - Rogue Cops and Racketeers( Blu Ray boxset)

Rogue Cops and Racketeers is a two Blu Ray set from the folks at Arrow Video. It brings together two examples of 1970's gritty, often tense 'n' taut, action-lined crime Italian thrillers/ aka Poliziottesch from versatile genre director Enzo G. Castellari. Each picture in the set receives a classy and vibrate 2k scan, with a new commentary track for each, and a bulging selection of extras.




Svarte Greiner - Devolving Trust

Svarte Greiner is the alter ego of the Berlin-based, Norwegian drone/ambient musician Erik K. Skodvin. Devolving Trust is the project's latest release, and the next chapter in the "Zen Music For Disturbed Souls" series.




Llyn Y Cwn - Du Y Moroedd

Du Y Moroedd is album number three from this Welsh dark ambient project on Cold Spring Records. With the ten-track album bringing together sea/ boat field recordings, with moodily ebbing, flowing, and darker drifting ambience. It's an album that, at points, has issues balancing these two elements evenly- with moments occurring when the field recordings become a little overbearing/ repetitive. Yet when it does manage to get the balance right, there are some really heady and compelling moments on display here.




Premutos: The Fallen Angel - Premutos: The Fallen Angel ( Blu Ray & CD)

Released in the late 1990's Premutos: The Fallen Angel is an epic example of the German splatter form. It blends together limb 'n' head lopping historic flashbacks, horse toothed gore headed and glowing eye creature attacks, and extremely splattering zombie action- with sidesteps into crude-slap stick comedy, and bickering party drama. Here from the folks at Unearthed Films, is a double-disc release of the film- the first blu ray disc features two versions of the picture, and a few extras. And the second CD features the film's soundtrack.




Noisepoetnobody - Potential vs Eventual EP

Seattle, Washington experimental musician Casey Jones (aka Noisepoetnobody) has sporadic releases physical dating back to 2007, and countless newer works on his bandcamp page. His new 2022 release is this Potential vs Eventual EP, with three untitled tracks totalling roughly half an hour.




My Demons Pissing in A Bucket - Leak Eternal

Leak Eternal is release number two from Damien De Coene's lo-fi and crude wall noise project, My Demons Pissing in A Bucket. It takes in a single thirty-seven-minute 'wall', which is compelling battering in its blunt 'n' bumbling flow.




Fair Complexion - Nicole Kidman At The World Premiere Of Eyes Wide S

This lengthy and rather clunky titled release features two fifteen-minute examples of texturally battering 'n' baying walled noise. The tracks here are created around source recordings of actress Nichole Kidman- both on the red Capet and being interviewed- during the release of Stanley Kubrick's 1999 film Eyes Wide Shut, which saw her acting alongside her then real-life husband Tom Cruise.




Markus Mehr - Pressure

Markus Mehr's newest release, Pressure, is exactly that: a sonic force pushed to extremes, both in tonality and arrangement. Dealing largely with the environmentally unfriendly phenomenon of concrete construction, Mehr's electronic minimalism grinds each sound source and field recording down to a granular level, as acoustic metaphor for the sand that makes up a large percentage of concrete materials. Pressure perambulates through different existing architectural structures, and reflects the brutalism of their style and acts, as they stand-in for the rapidly dwindling availability of sand in the world today.




Jade Warrior - Jade Warrior

Released in the year 1971 Jade Warrior's self-titled debut stands as a fairly distinctive slice of prog rock. It features a heady blend of meaty guitar riffing, grooving-to-moody flute work, and world music touches- with some nice shifts in pace, as well as some more pronounced psychedelic/ otherworldly moments. Here from Esoteric Recordings, Cherry Red's prog focused sub-label is a CD reissue of the album.




Benedicte Maurseth - Hárr

Benedicte Maurseth is a Norwegian hardanger fiddler and singer, and Hárr is her fifth full-length solo album. The nine-track affair brings together element's of traditional Nordic folk, rousing-yet- earthy soundtracking/ improv, rural field recordings/ voice recordings, and subtle ambient/ electronic texturing.




The Boy Behind The Door - The Boy Behind The Door( Blu Ray)

The Boy Behind The Door is a kidnap thriller-come-horror film told from the point of two twelve-year-old boys, who are snatched one sunny afternoon. The film is a tight 'n' taut affair, pretty much flowing with tension and unease from the off- barely letting up over its one-hour twenty-eight-minute mark. It features two great young leads, with an effective blend of taut anticipation, coiled tension and gloomy-to-shadowy moodiness. Here from Acorn Media International is a Blu Ray release of this Shudder original film.




The Leaf Library + Teruyuki Kurihara - Melody Tomb

Globe spanning collaboration of The Leaf Library and Teruyuki Kurihara sees their debut, Melody Tomb, out on Mille Plateaux as a double vinyl press. With The Leaf Library handling the synth drones, and Kurihara in charge of arranging and combining their pieces to establish their whole. A delightful 50/50 style of collaboration, Melody Tomb is a droning, noisy, electronic descent into the belly of the robotic beast.




Expose Your Eyes - Rest

Rest is a new double CDR release from Expose Your Eyes Aka West Yorkshire based noisemaker Paul Harrison. Over the two-discs, we get a total of twenty-eight tracks, with electro noise-based sound shifting from harsh noise droning & searing textural work-outs, to more rhythmically fired affairs, through to more surreal/ playful if still seared noisy experimentation.




RDKPL - Noisksidation

Noisksidation severs up four ten-minute slices of bucking, baying, at times semi rhythmic electro-fired harsh noise from RDKPL- which is one of the pseudonyms/ projects of ultra-prolific Czech noise maker Radek Kopel.




One for the Road - One for the Road(Blu Ray)

One for the Road is the 2003 comedy film by cinematographer/ director Chris Cooke, which, to this day remains his only full-length feature film. Cooke's only other directorial efforts are the shorts, Shifting Units and Map of the Scars. All three films are notable for their shared theme of alcoholism, with Shifting Units representing something of a preparatory piece for the longer form film. One for the Road stars the renowned British actor Hywel Bennett (Shelley, Twisted Nerve and The Virgin Soldiers), Rupert Procter (Notting Hill, The Last Enemy and the remake of Tinker, Tailor, Soldier, Spy), Gregory Chisolm (Wycliffe and Peak Practice) and Mark Devenport (Bronson and Eden Lake).




Mark Ellestad - Discreet Angel

Discreet Angel brings together three pieces composed between the late 80s and early 1990s by Calgary, Alberta based Mark Ellestad. One is for solo guitar, one for pump organ and Hardanger fiddle, and one for violin & cello. Ellestad's sound is often starkly wondering in its intent, where hoovering discord is met with flecks of dartingly harmony and dusty earthiness.




Jana Irmert - What Happens At Night

Jana Irmert is a sound artist and composer based in Berlin. What Happens At Night is her fourth and latest album, which finds her sonically stepping into traditional eerie ambience, with darts into darker cinematic-like scoring.




RG Rough - 70

Delving into the decade of 1970 in the field of electronic experimental music is like excavating at the Acropolis, an undisputed origin of a certain civilization containing multiple tributaries responsible for establishing the genre itself. It wasn't until the early 1970s that affordable synthesizers were produced, which fundamentally altered acts from Kraftwerk to Pinky Floyd to the recently passed Klaus Schulze.




Eine Stunde Merzbauten - 7305

So here's a blast from the (recent) past: Eine Stunde Merzbauten's 7305 arrives in a very black digipak that gives very little away, featuring just track titles, and high contrast, black on black photos of band members. I say blast from the past because the Czech project features Radek Kopel of Napalmed (project and label) who old heads will recognise as an active and prolific musician and tape/CDR trader back in the day (and still active!); I say 'recent' because this album was actually released in 2014. Eine Stunde Merzbauten is an 'industrial noise revival' band which plays noisy improv/improv noise in tribute to noise acts, and on 7305 they pay homage to Napalmed, Einstürzende Neubauten, and Merzbow across three tracks and about 78 minutes. The three tracks are mashed into one long piece on the CD, but for the curious they are: 'Žádná Hudba Znamená Hluk,' 'Deutsch Rum Im Wasserturm,' and 'Japahnis.'




Lord Cernunnos - Ame

Ame features forty-six minutes' worth of evenly rolling 'n' droning walled noise from this Everett, Washington based project. The vibe/tone here is very much starkly wintery encasement, with the whole thing coming off like being rolled into a massive snowball, or buried under an avalanche- where all you see/ feel is white and cold crispness.




Eva-Maria Houben - Together On The Way

Together on the way is a single sixty-seven-minute work that's all about glum tension and grim unease. The works for pipe organ, piano, percussion- and over its lengthy runtime the work keeps you locked inside its taunt-yet-bleak grips.




Vomir - Welcome To Exit

Welcome To Exit is a new slab of enchasing sonic nihilism from French HNW king Vomir. The CDR release takes in a single twenty-eight-minute 'wall', which is all about locked shredding 'n' churning noisemaking- that effectively blocks out the world around you.




Reign Of Terror - Reign Of Terror(DVD)

Reign Of Terror, or as it's sold here under its French title Le Livre Noir, is a late 1940's historic action-drama set during the French revolution, but filmed as if it was noir. With horse and carriage chases replacing car chases, flintlock shoot-out, a great selection of shady/ double-crossing characters, and a marvellous use of atmospheric shadow and silhouette. Here is a recent DVD release of the film from Artus Films.




Play For Today Vol 3 - Play For Today Vol 3( Blu Ray boxset)

Between the years 1970 and 1984 the BBC aired the anthology drama series Play For Today- in all, there were three hundred and eight made. Many of them highlighted both great scripts, well-observed acting, and interesting/ at times provocative subject matters. Here we have the third of BFI's Play For Today blu ray boxsets -it takes in six plays from between the years 1971 and 1979, and they cover a good range of subjects/ topics. We go from a homeless character study, onto fly the wall-doc meets gritty drama regarding Glasgow's Orange band march. There's a Jewish coming of age drama, a little Britain bureaucracy comedy-drama, a siege drama/ light thriller, and a coming to terms with sexuality drama.




Disfuneral - Blood Red Tentacle

Dropping their first full-length on Redefining Darkness, French death metal band Disfuneral are set to tear apart eardrums with Blood Red Tentacle. Although French, there is a distinctly Swedish sound to their brand, and this tone hearkens back to a much simpler time in death metal. Pushing forth their brutality with finesse and aplomb, Blood Red Tentacle is an excellent freshman album for this hungry four-piece.




Svein Rikard & John Derek Bishop - Calm Brutalism

Calm Brutalism brings together Norwegian guitarist/ composer Svein Rikard Mathisen, from Brumunddal in the county of Hedmark north of Oslo, and Norwegian/ American electronic music genius, John Derek Bishop from Stavanger, who has been recording under the alter ego, Tortusa since 2016. Mathisen himself has been busy since making his debut with The Copenhagen Diaries in 2015, as well as recording the album Monsters with his band Somebody's Quartet.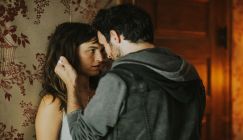 Shut In - Shut In(VOD)
Shut In is a 2022 thriller that follows the plight of an ex-drug taking mother, who is trapped in an isolated and rundown house with her two children, as she...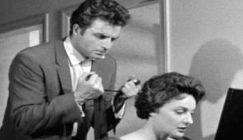 Noir On Powerhouse Films - From O...
Peopled by glamorously elegant- yet- tricky femme fatales, flawed heroes, and shadowy yet cunning criminal bosses- noir is one of the most atmospherically in...