New Musik - From A To B(CD boxset)

New Musik where an English project who existed between the late '70s and early '80s. They blended together synthpop and new wave elements, for a tuneful, at points quirky sound. Here from Lemon Recordings, one of the Cherry Red family of labels, is a new four-CD boxset, bringing together the band's three albums, and an odds 'n' ends disc.




James Nathan Powell - Aubin

Aubin is a recent two-track release from Arkansas-based wall noise creator James Nathan Powell. It takes in two twenty-seven minutes examples of dense & detailed static texturing.




Mark Goodall - Gathering of the Tribe – Volume 2- Landscape(Book)

Here's the second book in the Gathering of the Tribe series, which sees lecture/filmmaker Mark Goodall looking at the mysterious power of sound and tone within music. This vol which is subtitled 'Landscape', finds Goodall looking at thirteen albums, from different genres, that are themed around or utilizer's landscapes in their make-up.




Broken Cursór/Torturewave - Split

Here's a two-way wall noise split severing up two densely battering 'n' terminally nasty examples of the genre. Each artist offers up a half-an-hour wall, and each is as punishing & unforgiving as the other. Featured here are two Indonesian projects Broken Cursór, and Torturewave- I was aware of/ reviewed past Broken Cursór releases, but this is my first taster of Torturewave work.




Teksti-TV 666 - Vapauden Tasavalta

There are labels, genres, whatever you want to call them, but some are just plain misleading. In the case of Teksti-TV 666's sophomore release, Vapauden Tasavalta, Krautrock is a reach, at best.




Charcoal - Charcoal

From director Carolina Markowicz comes Charcoal, an Argentine-Brazilian drama which follows a small family who loses an ailing grandfather in the São Paulo countryside. As the family's hard times grow worse they encounter a drug lord in need of a disguise and a place to hide; a request which comes with a heft pay-out if the family can keep him hidden from the authorities. But his presence causes the family deeper troubles than they could have thought.




Welcome To The Dollhouse - Welcome To The Dollhouse

Welcome To The Dollhouse is a mid-90s coming-of-age comedy-drama, which pushes its levels of awkwardness to the max. All making for the cinematic equivalent of an itchy, ill-fitting & bad taste jumper that you kind of grow to love, though from time to time it still causes discomfort & embarrassment. Here from Radiance Films is a Blu-Ray reissue of the film, featuring an HD scan of the picture, a commentary track & a few other extras.




Hurry Sundown - Hurry Sundown

Hurry Sundown is a racially driven melodrama set just after WWII in the deep south- regarding the devious corporate takeover of rural land. The late 60's film features the likes of Michael Cain, Jane Fonda and Faye Dunaway. Acting alongside great African American talent such as Diahann Carroll, Robert Hooks, & Beah Richards. Here from Imprint is a Blu-Ray release of the film, taking in a 2k scan of the picture, a commentary track, and a few new/ archive extras.




Various Artists - Jungle-A-Rama Volume 1

Jungle-A-Rama Vol 1 is a twenty-eight-track CD compilation focusing on swinging-through-jungle rock 'n' roll. It focuses purely on the ten years between 1953 and 1963- with the pace largely kept upbeat, buoyant, playful, and of course grooving throughout.




The Guy From Harlem - The Guy From Harlem(DVD)

Directed by Rene Martinez Jr (The Road of Death and The Six Thousand Dollar N***er) in 1977, The Guy From Harlem is a blaxploitation/ martial arts/ b-movie that has to be seen to be believed. A true classic in the so bad it's entertaining category the movie stars Loye Hawkins (Angel City) in his only lead role as a private investigator, Al Connors, a streetwise brother hailing originally from the mean streets of Harlem but practising his trade in Miami, Florida.




Invitation Only - Invitation Only(Blu Ray)

Invitation Only is an early 2000's Taiwanese horror film, which blends 'n' blurs together elements of slasher and torture porn genres The film regards a group of five people invited to a corporate event- hoping to have their true dreams/ wants fulfilled, but instead things turn decidedly bloody 'n' brutal. Here from Unearthed Films is a Blu-Ray release of the film.




Climax Golden Twins - Self titled

Climax Golden Twins are a Seattle experimental group who were active during the '90s and the first decade of the 2000s, but then went silent. In 2022, the project was reformed by it's two founding members, Jeffrey Taylor and Robert Millis, for a sprawling self-titled double LP on the Fire Breathing Turtle label.




Mantiel - Vestiges Engraved In Frozen Mysticism History

Vestiges Engraved In Frozen Mysticism History is the 4th full-length album from German/ Chilean raw black metal band Mantiel. The seven-track affair brings together lo-fi glamouring grimness and bleak battering's, with buried traces of forlorn majestic melody & glum disquiet.




Doomster Reich - Blessed Beyond Morality

Blessed Beyond Morality is the fourth full length from Łódź Poland's Doomster Reich. It features five ten-minute slices of jammed out and sinisterly rough 'n' ready dark psych rock come grimly spaced out doom.




Kingdom - Abusive Worship In The Chamber Of Shame

Kingdom are a Polish Death metal four-piece who play brutal to moodily dammed DM fare. The band started in Płock, Masovia in the year 2003- with to date them releasing six albums. Abusive Worship In The Chamber Of Shame is the band's most recent release- it's a ten-track album, which appears on Poland's Old Temple Records.




The Big Gundown - The Big Gundown( Blu Ray)

Sergio Sollima's spaghetti western is one of a trio of genre-defining classics released in 1966 alongside Sergio Leone's The Good, The Bad and The Ugly and Sergio Corbucci's Django. The Big Gundown is probably the least well-known of the three, but that doesn't stop it from being a much-loved classic with fans of the genre.




ELEKTR0BATH - Michael Stewart

Michael Stewart is a recent walled noise release from Warsaw-based ELEKTR0BATH . The release comes as either a four-track C80, or a five-track digital download- with the sound moving between texturally experimental fare & more straight brutal wall-craft.





Primitive Motion - Portrait of An Atmosphere

Brisbane-based Primitive Motion's latest release feels like a cutting room floor job, taking all of the detritus that might – and that's a special kind of might – lead to something worthwhile and discarding it in favor of a mixture of all of the other parts. What ends up as processed, in the end, if such a euphemism is warranted here, is nothing short of arbitary. And by "arbitrary", I mean it makes no sense, the most disadvantageous use of the tools of the trade: to merely weave something – anything – together and call it an album. The most damning thing that could be said about such music is that it fails to compel, to make you want to embark on whatever sonic journey lies ahead. Maybe those better familiar with Primitive Motion and their work will find something worth returning to, that's anyone's guess.




Dirk Dirksen,James Stark & Ronald Turner - Shut Up You Animals!!! The Pope Is Dead - A Rememb

So, here's a book on a man, a venue, frankly an entire scene I was completely ignorant of. Dirk Dirksen ran a music venue at the Mabuhay Gardens, in San Francisco, from 1977-1982; by day a Filipino restaurant and piano bar, by night a chaotic arena called the Fab Mab that showcased and nurtured a growing San Francisco punk scene.




Heartland Of Darkness - Heartland Of Darkness( Blu Ray)

Heartland Of Darkness is an unreleased(until now) satanic panic-focused pulpy thriller come horror film from the late 1980's, which features infamous 80's scream queen Linnea Quigley. Here from the folks at Visual Vengeance- Wide Eye release sub-label for releasing low-budget retro genre fare, is a region-free Blu-Ray. The disc is literally packed to bursting with extras- two commentary tracks, making-of doc, interviews, a work print & more.




The Mountain - The Mountain(Blu Ray)

The Mountain is a blend of character study and mountaineering adventure/ thriller. The film dates from the mid-1950s and takes in two respected leads Spence Tracy & a young Robert Wagner. In its second half, it features a blend of dizzy mountainside footage & impressive sets, with some effective moments of tension. From Australia's Imprint- here's a recent Blu-Ray release of the film, taking in a bright & bold new scan of the picture, a commentary track & a few other extras.




Night Of The Zodiac - Night Of The Zodiac(DVD)

Night Of The Zodiac follows a horror geek/ videographer who gets employed by an ageing Zodiac killer to collect more 'slaves for paradise', i.e., kill a bunch of folks on video camera. The films from last year, and is a mix of serial killer thriller, bad-taste comedy, tribute to 90's SOV, and lo-fi splatter-bound gore. Here from the swell folks at SRS Cinema is a region-free release DVD of the film, taking in a commentary track, and a few other extras.




Xiphos - The Rise And Fall of Athens

Xiphos are a martial industrial project that brings together three key/ important figures from the genre- Matteo Brusa (Medhelan/La Tredicesima Luna), Miklós Hoffer(HERR/Donderdag), and Troy Southgate( HERR/Seelenlicht). Released in October of last year The Rise And Fall of Athens is the project's debut album, and it features eleven tracks- these are nicely varied in pace/ type, as well of course decidedly moody/ atmospheric air whisking the listener back in time to rise & fall of the great city of Athens.




Various Artists - Cycles II

Readers of this website are no doubt very familiar with releases by Cyclic Law. Celebrating 20 years with their 200th release, this double cd compilation showcases 22 of the many acts featured so far on the label's stellar run. Spanning the breadth from crushing, industrial violence to lofty, cinematic compositions, Cycles II is a well curated compilation that shows how varied Cyclic Law's releases have been.




Sex Is Crazy - Sex Is Crazy(Blu Ray)

Sex Is Crazy stands as one of the most bizarre, playful, and at times downright surreal films of Jess Franco's career. The early 1980's film is unpredictable, at times jarring collision between mocking sex comedy, low-budget film satire, and sexualized sci-fi. It features in its small cast, key Franco regulars Lina Romay- under her Candy Coaster persona, and Antonio Mayans. Here from Severin Films- those key resurrectors of Franco's filmography is a recent release of the film, taking in a wonderful crystal clean scan of the film, as well as a selection of extras.




Jackson,Serries,Vanderstraeten - Dandelion

Dandelion is a five-track improv release that rewardingly shifts from the darting & playful, onto the lightly seared and moody, through to the manic & rather wacky. The release features the trio of Tom Jackson- Clarinet, Dirk Serries- acoustic guitar, and Kris Vanderstraeten- Percussion/ Drums.




Jane - Jane(VOD)

In recent years the often stipulated demand for 'strong female characters' has generated approval from some and generated censure from others who find it sometimes didactic or inappropriate. Less remarked is the concurrent trend in popular culture by some creatives to eschew role models and instead offer up flawed often morally ambiguous female characters who act as an analogue to the traditional male anti-hero.




Death In June - NADA-IZED!

It's fair to say that Death In June has always been a controversial project, but much of this comes from its use of symbolism & provocative subject matter. Aside from a few slight deviations, the project output has been focused in and around the Neo-Folk, often stripped-back, guitar and stern baritone singing of the project's kingpin Douglas P. However, "NADA-IZED!" is a huge sonic departure from what we'd normally expect from DIJ, as it's purely focused on electronica, which often moves towards the more beat 'n' dance bound side of things.




Worship - Expectation

Expectation is a recent two-track release from the wholly anonymous & highly talented walled noise project Worship. The two tracks featured run between the twenty and twenty-six-minute mark, and both are decidedly creative takes on this most extreme of sound forms.




Sado Rituals - Trembling Shadows

Trembling Shadows is a decidedly apt title for this new Sado Rituals release. As the featured forty-three-minute track blends choppy 'n' brooding ANW texturing, with a haunted tone wavering- for a chilling if at points mind-warping effect.




Dosis Letalis - Layers Of Lies

Layers Of Lies is a double-pro CDR release featuring two around an-hour-long wall from this respected Serbian wall noise creator. As its title suggests both tracks here are prevalent with layers of texture, making for two dense & intense trips into wall craft.




El Mar La Mar - El Mar La Mar ( Blu Ray)

El Mar La Mar (translated to The Sea The Sea) is a 2017 arthouse documentary set in the Sonoran Desert, which is located on the US-Mexican border. The film blends disorienting at times unnerving & haunting footage of the desert, with voiced-over personal accounts of border crossing & unsettling encounters, day-to-night landscape shots, staking through the desert shooting, and more troubling to cryptic snapshots/ imagery- all set in a polyphonic soundtrack, which utilizes field records, landscape sounds, and subtle formal music use. Here from Second Run- the celebrated arthouse/ world film label is a most welcome region free Blu ray release, of this rather captivating & engaging doc, which is both equally hauntingly & subtly unsettling.




Gravitsapa - Concert No.1 23/23

Gravitsapa hail from the battle-beaten soil of Ukraine. And in its seventeen years of existence, this duo has taken a decidedly varied sonic path. Initially, they engaged with Christian alternative rock, moving to the more experimental sound of math-rock, followed by post-metal and currently, to an experimental hybrid, leaning heavily to avant-garde and minimalism, with a pronounced ambient leaning.




Steve Roach - Rest Of Life

The title of ambient pioneer Steve Roach's latest masterpiece, Rest of Life, is a dead giveaway for what awaits listeners to this epic, slow-moving work, which clocks in at over two hours.




The Subject - The Subject(VOD)

The Subject, from director Lanie Zipoy and writer Chisa Hutchinson, follows failing documentary filmmaker Phil Waterhouse (American Pie's Jason Biggs) as his life is slowly drawn into a cycle of decay as a stalker chases him, his relationship with his girlfriend dies and the ethical weight of his last film sitting on his shoulders like a tonne of bricks. Originally shown on the festival circuit all the way back in 2020 before some small runs of American television the following year, The Subject is now out for worldwide digital purchase. However I'm going to say this upfront, from the small bit of premise I've given you, I guarantee you can watch the film via the mind's eye without having missed much.




Fred Frith & Susana Santos Silva - Laying Demons To Rest

Laying Demons To Rest is an accomplished & skilful example of the improv form that brings together English guitarist Fred Frith & Portuguese trumpeter Susana Santos Silva. The single forty-one-minute track effortlessly shifts from the fiery 'n' angular to the moody 'n' atmospheric,




The Night Of The Following Day - The Night Of The Following Day(Blu Ray)

The Night Of The Following Day is a taut-yet glum kidnap thriller from the late 1960s. It details the snatching and ransoming of an eighteen-year-old heiress by a rag-tag group of criminals, many of who have their own demons & kinks. The film is very much a slow-but-stead burn 'n' build, which is edged with moments of uneasy tension & jarring violence. Here from Powerhouse films is a new Blu-Ray release of the film- featuring a selection new & archive extras




Cutter's Way - Cutter's Way( Blu Ray)

Cutter's Way is an intriguing, often compellingly potent blend of drama, character study, and murder mystery. The film is from the early 1980s and features an accomplished cast, moments of dark humour, and a tangible feeling of tragedy coming from its cast of broken & troubled folk. Here from Radiance Films, as part of their Fun City Editions sublabel- is a new region B release of the film, taking in a new scan of the picture, and a nice selection of new & archive extras.





Various Artists - OST-kraut! Progressives Aus Den DDR-archiven (1970

This two cd set compiles an interesting and eclectic mix of bands that formed part of the West German Kosmische or Krautrock scene that exploded in the early 1970s. Whilst it was renowned for bringing the likes of Tangerine Dream, Can, Kraftwerk and Amon Düül to the world's attention, the kosmische scene was responsible for hundreds of bands, many of whom only ever recorded one single or album. This rather lavishly produced two-CD set focuses on some of those less well-known artists, shining a light on some of the fantastic music that was made under the kosmische banner.




Attack Force Z - Attack Force Z(Blu Ray)

Attack Force Z is WW2 set men-on-a-mission action film from Australia. The early 80's film is a nicely pacy affair, featuring effective gunplay, a fair bit of stealth stalking, a smattering of martial arts, oh & an early appearance from two later-to-be huge stars- Mel Gibson & Sam Neil. Here from Severin is a new Blu-Ray release of the film, taking in a bold & bright 2k scan, and a few extras.




The Psychotic Monks - Pink Colour Surgery

The Psychotic Monks are a noisy, dissonant post-punk band from Paris, France. And 2023 sees them release of their third album, Pink Colour Surgery, on FatCat Records.




Eden Lonsdale - Clear and Hazy Moons

Clear and Hazy Moons is the debut album from young Berlin-born modern classical composer Eden Lonsdale. It's a CD release on the always excellent Sheffield-based label Another Timbre, which features four-length dwells in moodily simmering & haunting composition.




Jürg Frey - Borderland Melodies

Borderland Melodies features three modern clamber works from Swiss composer and clarinettist Jürg Frey. All the compositions feature a pared back, slowed, at times fraught toned & paced work- making this very much an album to slowly sink into its largely sombre depths.




Manuel Klotz & Sicker Man - Havoc

I've been following the work of German sound artist Sicker Man (aka Tobias Vethake) since I reviewed his 2022 collaboration with Kiki Bohemia Waiting For Wood- I was very much taken by it's momentous and highly abstract take on experimental music. Havoc is his new collaboration, this time with German singer, sound / visual artist and owner of Loft Editions, Manuel Klotz. This is the third time this pair have worked together- the others been collab album 2020's Cherish the Chants (Loftparty Records), and the 2021 Sicker Man album Dialog (Blankrecords).




Deicide - Bible Bashers

Bible Bashers is a three-CD set bringing together the last three albums released by satanic-fuelled Florida Death Metal crew Deicide on Roadrunner Records. The set takes in two studio albums Insineratehymn (2000) & In Torment in Hell (2001), and a live album When Satan Lives (1998).




Emmanuel Mieville - Four Towers and a Bridge

The operations of musique concrète are by now a cauterized field of their own, owing in part to their historical weight (post factum) and the institutionalization of the studios from which they originally emerged (now known as the GRM in Paris). European genealogies of electronic music often move through institutions, and musique concrète is exemplary in this regard, though the "true" origin of the practice of manipulating pre-recorded material belongs to Halim El-Dabh, but that's another story altogether. In the relatively porous landscape of electroacoustic experimentation, nearly every artist who uses field recordings is de facto acknowledging a debt to the origins of this practice, regardless of the specific transformations in recording and playback technologies. Emmanuel Mieville cut his teeth in the very studios where musique concrète was born, and his latest release, Four Towers and a Bridge, is a direct outcome of this technical heritage.




The Final Programme - The Final Programme(Blu Ray)

The Final Programme is a decidedly unbalancing 'n' unpredictable 1970s Sci-fi film. It's based on a Michael Moorcock novel, and plays like an acid-soaked take on The Avengers, via the cryptic thoughtfulness of The Prisoner. Here from Studiocanal is a new Blu-Ray release of the film- featuring a new scan of the picture, and a few extras.




Things 666 - Things 666( Blu Ray/ DVD)

Things 666 is an anthology Horror/ Sci-fi film from Oregon-based Joe Sherlock- who makes decidedly distinctive low-budget fare, that blend typical genre tropes/themes, with hammy drama, recurring jokes/ elements, and larger ladies taking showers.




See Through Buildings - I Take Your Entrance Back

Now here's a most welcome release- a new full-length from the US walled noise project See Through Buildings. The digital release features two half an hour tracks, which are both densely weaved-yet- creatively textured wall craft.




Latex Priest - Krampus

Krampus takes in just over half an hour of crude 'n' numbing ANW. The release is themed around/ takes its name from the horned anti-Santa of Central and Eastern Alpine folklore, with the wall having a fitting undercurrent of Icey uneasiness under its barren & unforgiving flow.




Koobattoo Asparagus - Alyx Star

Alyx Star is a recent two-track release from ultra prolific US wall noise project Koobattoo Asparagus. The release takes its name/ influence from US adult porn actress, who is also rather prolific featuring in fifty films/ shorts since she started making films at the age of 21 in 2019.




Violent Streets - Violent Streets (Blu Ray)

Originally released in 1974, Violent Streets is a Japanese crime drama directed by Hideo Gosha (Goyokin, Onimasa and Yôkirô). The film stars Noboru Andô (Violent Fraternity, Yakuza Hijoshi: Mushyo Kyodai and Blood and the Law) as Egawa, Akira Kobayashi (Haru Kuru Oni, Tokyo Mighty Guy and Rising Dragon's Iron Fist) as Yazaki, Isao Natsuyagi (Female Prisoner #701: Scorpion, Hunter in the Dark and Emperor) as Hama and Bunta Sugawara (Spirited Away, Tales of Earthsea and The Man Who Stole the Sun) as Gizagoro's Dragon




The War Trilogy-Three Films By Andrzej W - The War Trilogy( Blu Ray Boxset)

Here's a Blu-Ray set bringing together three films from Polish director Andrzej Wajda focusing on the Polish Resistance movement during World War II and just after it. The films are all from the 1950s, and remain both powerful and decidedly affecting today - featured are A Generation (Pokolenie), Kanał, Ashes and Diamonds (Popiół i diament).




The Harbinger - The Harbinger(VOD)

It's hardly surprising that the Covid pandemic should have given rise to its own horror movie subgenre. The sense of isolation, containment and uncertainty with the awareness of human loss in the background evokes the emotional triggers which form the basis of horror media; fear, suspense, the possibility of imminent mortality.




Various Artists - Strontium 90, Shrimps & Gumbo – Lux And Ivy Dig Mo

Here's another trip back in the past- with a selection of rough, ready, and quirky 45's from Righteous- all compiled by respected music journalist Dave Henderson. This twenty-nine-track collection largely focuses on tracks from the late 50s/ early 60s- with a leaning towards more crude 'n' raw rock 'n' roll fare- though there still are a few darts into the quirky & bizarre.




Gang Green - We'll Give It To You(CD Boxset)

We'll Give It To You is a four-CD boxset bringing together all of the late 80s to early 90s output from US Thrash crossover pioneers Gang Green on Roadrunner Records. Feature are two studio albums- You Got It (1987), Older…Budweiser (1989), one EP I81B4U (1988), live album Can't Live With Out It (1990), and compilation King Of Bands (1991).




Bræ - Av Vålnader Bortom Allt

Bræ is a Swedish black metal act, whose identity, until recently, was buried in anonymity. Eventually, it was unveiled that two individuals, Swartadauþuz and Déhà, are behind the project; both skilled and prolific in their respective careers.




No Spill Blood - Eye of Night

There are crossovers that have little to do with designs on commercial success; or, at least, that is not their point of departure. Dublin's No Spill Blood is a case in point, bringing together a cross-pollinated mixture of seemingly incongruous musical heritages – dark metal, synth-driven Kraut, and groove-heavy thrash. The instruments consist of electric bass, synths, and old-fashioned drums, none of which is reinventing the wheel, but in their precise and studied collaboration, new possibilities appear on the horizon. In lieu of the higher frequencies registered by the guitar, No Spill Blood's synths carve out a field between noise and microtonal textures, freeing the rhythm section to move to the sonic foreground of the mix.




A Rage To Live - A Rage To Live( Blu Ray)

A Rage To Live is a monochrome filmed drama from the mid-1960s- it follows Grace (Suzanne Pleshette) a young woman whose sexual compulsion is impacting her family. The film is well-acted, classily scoped, if decidedly tame (considering its theme) melodrama which focuses on obsession & trust. Here from Australia's Imprint Films is a recent blu ray release of the film- featuring a new clean 'n' crisp scan, and a few extras.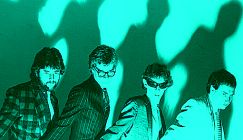 New Musik - From A To B(CD boxset)
New Musik where an English project who existed between the late '70s and early '80s. They blended together synthpop and new wave elements, for a ...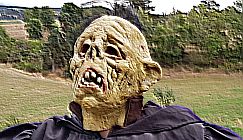 Trou Aux Rats - The Funeral Is Ab...
Long-running French experimental sound maker Romain Perrot is a man with more than a few sonic projects- he's probably most known for Vomir, his crude ...