Jana Irmert - Flood

Hailing from Berlin, sound and media artist Jana Irmert returns to Fabrique Records with her follow-up to 2016's End of Absence, Flood. This texturally impressive sophomore effort is inspired by Chyngyz Aitmatov's novel The Mark of Cassandra. Presented in three distinct parts, Flood is a flowing, moving work based on drones, oscillations, and deeply altered field recordings.


The Horror Of Beach Party - The Horror Of Beach Party(Blu Ray/DVD)

Coming at the end of the summer, perfect to partial those post-sunshine blues here's a decidedly wacky and at times frankly schizophrenic summer creature feature from the mid 60's. The Horror Of Beach Party blends together corny rock 'n' roll soundtracked beach drama, amusing aquatic monster action, with moments of fairly extreme gore and nightmare fuel imagery. On either Blu Ray or DVD from Severin Films here is the first ever uncut release of the film.


Joli - There Will Always Be A Reason

There Will Always Be A Reason is a CDR box set that severs up four unwieldy brutal, terminal bleak & hope- crushingly stark examples of the walled noise form. Each CDR presents the listener with a single slab of HNW, and each is as unrelenting & crudely unbreakable as the next- all making this a release more for the seasoned wall-head looking for a true sonic brutalizing.


Archgoat - The Lucifer Crown

Finnish Black/Death Metal legends Archgoat were originally formed in 1989 by guitarist Ritual Butcherer and bassist/vocalist Lord Angelslayer. The band were initially active until 1993 when they disbanded after a disagreement with their record company over the terms of their contract. Fortunately the band returned to action in 2004, and have been pretty prolific ever since releasing four full length albums and numerous EPs and splits. The Lucifer Crown is the band's fourth full length and the first to feature Diabolus Sylvarum on keyboards, and Goat Aggressor on drums.


Strafe F.R - The Bird Was Stolen

Veteran sound creators Strafe F.R ("Strafe Für Rebellion") have existed since 1979, with a sporadic release pattern. Their music exists on the boundary between industrial and musique concrete/avant-garde. The Bird Was Stolen is their first album since Sulphur Spring in 2014. This is my first exposure to the group's music.


House Mother - Chant

The latest album from Clive Henry's 'House Mother' alias, "Chant", comes as a 4-CD set housed in a glassy blue plastic case - as far as casings go it's not one I've ever come across before and so feels very unique and identifiably self-released, with no allusion to label affiliation anywhere on the exterior. There is artwork pasted on to both the back and front of the case, black and white symmetrical full body shots of a man in staunch poses, no text at all - the impression I get is as though these are images taken from a fashion photography shoot, something immediately bizarre to see paired up with a noise release but also comes with its own flood of connotations and reference points. I'm reminded of Opaque's HNW fashion obsession and various other "unorthodox" topics that a very particular circle of the HNW realm has taken on in the past. Clive is no stranger to taking on such unusual thematics and from all of the outward signs, it appears as though this project is no exception.


The Women Of Inferno Island - The Women Of Inferno Island(DVD)

The Women Of Inferno Island was one of the later additions to the Women In Prison (WIP) genre. This Swedish 1980 production was filmed in Ibiza, and focused in more of the flesh/ soft-core(both female & male) side of the genre, and less on the torture/ grimness side of things- so it's more fun, campy & un-PC, than gruelling & stark. Here we have a region free DVD reissue of the film from Full Moon Productions.


Various Artists - Destination Crampsville

Destination Crampsville is a two-CD journey back to the 1950's & 1960's for a hearty- yet- often rough 'n' ready selection of lo-fi rock 'n' roll, crude rockabilly, raucous surf, and quirky/ cheesy guitar pop.


Trondheim Voices + Asle Karstad - Rooms & Rituals

Rooms & Rituals highlights the depth, scope & versatility of the female voice. This CD brings together a selection of real-time performers between Norwegian female choir Trondheim Voices, and subtle digital manipulation/sound designer from Asle Karstad.


1990:The Complete Collection - 1990:The Complete Collection (DVD)

Originally broadcast on UK's BBC in the late 1970's 1990 was a wonderfully taut, always clever & often tense dystopian drama featuring Edward Woodward. The show ran for two series (seasons) & focused in the UK in the near future, which is under the control of tyrannically oppressive bureaucracy that controls every element of the citizen's life. The show is often overlooked in both Woodward's impressive acting career, and wider cult TV of the 1970's- so it's great have here a four DVD release of both series.


The Song of Solomon - The Song of Solomon( Blu Ray/ DVD)

The Song Of Solomon takes the demonic possession/ exorcism movie, and liberally peppers & splashes it with brutal & gooey gore. All to create a fairly unpredictable beast of a picture- that shifts from well-researched & broodingly moody priest/ demon action, through to lingering self-torture, mutilation & all manner of bloody depravity.


Sonologyst - Silencers

Italian sound artist Sonologyst makes his Cold Spring debut with Silencers, a sonic journey touching on the "silencers" of conspiracy theory. Using bleak sounds to further the blackness of these sub rosa programs, Sonologyst crafts an eerie atmosphere that mimics a victim's solitude. Alongside this bleakness are high, alien notes that reinforce the ongoing contact with visitors, be it real or perceived.


Teksti-TV 666 - Aidattu Tulevasuus

Formed in 2013, Finland's Teksti-TV 666 are a seven piece with a difference, they feature no less than five guitarists in their lineup. While their sound can become quite chaotic at times it is nothing like as noisy as one would expect from a band with quite so many guitars. The band have released a succession of EPs, so of which have been collected together on the album 1,2,3, however their first true full-length album Future Future is due imminently, however today we shall be reviewing their most recent EP Aidattu Tulevasuus.


Daniel White - Le Lac Des Morts Vivants OST

Here we have a 2017 CD reissue of the soundtrack for this early 1980's euro- trashy/ Nazi zombie movie. The scores a wonderfully unbalancing blend of hazed easy listening, weirdly discordant sound-tracking, and primal avant mood setting- all mixed in with French language dialogue samples & trailers from the film.


Melaine Dalibert - Musique Pour Le Lever Du Jour

Musique Pour Le Lever Du Jour( Music For The Daybreak) is a soothing, hypnotic, though slightly melancholic solo piano work. Over it's just over hour runtime we get a series of repetitive/ simplistic notation that has a fairly harmonic & hopeful flavor to them- all of this creates both the feeling of slow changing grandeur, and the longing mystery & sadness of time its self.


Koufar - Phoenicianism

Koufar is the American power-electronics project of Mack Rabiech Chami, also known for his more wallish projects Bachir Gemayel and Insurgent. Koufar adheres to the theme of political and social injustice in the Middle East region, and this theme runs through all the albums of the project. It is worth noting that most projects that play in the PE genre often turn to themes of violence, sex, death, and crime. So the Middle East focus makes Koufar stand out from the crowd. The album, titled Phoenicianism, focuses on political and social instability in Lebanon. I, as a person far from politics, would not like to comment too deeply about this theme.


Discipline And Order - Untitled

Untitled is a CDR reissue of an original digital only release from this Russian project, who blends together HNW with Hash noise shift. Discipline And Order put out their first release out in 2015, and have since released around thirty or so releases- the CDR to hand comes in an edition of ten copies, and as of writing the label still have copies available.


Bizarre - Bizarre(DVD)

Now here's a real oddity-a 1970's British anthology/portmanteau film, that blends together elements of soft-core, horror, surrealism, and philosophical themes. Really I can't think of anything quite like the aptly entitled Bizarre, and here from Chezzy Films, we get a much-needed DVD reissue of this true oddity.


The Violence Movie/The Violence Movie 2 - The Violence Movie/The Violence Movie 2( DVD)

The Violence Movie & The Violence Movie 2( neither typos)- are inventive, and at times fairly gorily creative tributes to the slasher films of the 1980's. Here for the first time ever are both films brought together on DVD, with a fair selection of extras, and a new score by Harry Manfredini- who of course scored most of the Friday 13th films.


Cavurn - Rehearsal

Hitting the world's ears last year, Cavurn's Rehearsal was initially self-released via Bandcamp. Despite the fact that Rehearsal is indeed just that, Blood Harvest heard the talent on display and decided to release this tape to the masses. Filthy, gruff, and very engaging, Cavurn's debut shouldn't be overlooked.


Lurk - Fringe

My acquaintance with sludge started with Neurosis's 1996 classic Through Silver In Blood. And, of course, I've compared each band I've heard within this metal sub-genre to this landmark album. Many bands have their own take on the sludge genre, but I 've never heard the same atmosphere from any collective ...until now.


Twilight People - Twilight People( DVD/ Blu Ray)

Eddie Romero is a Filipino film maker whose work within the field of horror cinema has become legendary due to his creative approach to low budget film making. He is to Filipino cinema what Roger Corman is to American cinema. In fact, Roger Corman was an uncredited executive producer on this particular feature, and the two share an aesthetic for creating low budget monster movies.


No123noise - The Irremediable

Though staring in 2014, I've only become aware of this Texas-based project in the last year or so. As No123noise sound has seemingly switched from a loser blend of Harsh noise/ dark- to a pronounced walled noise/ bleak drone focus. I've been fairly impressed by the splits this project has been involved in- so when I saw they had a full-length out I was eager to check it out.


Cory Strand - A Very Dark Place

A Very Dark Place presents the listener with a seventy-eight-minute album that brings together lengthy sways of numbing drone matter, dramatic & troubling film dialogue samples, and a few forays into lo-fi & sometimes beat bound electronica.


Pig Shrapnel - Boar'd To Death

Boar'd To Death is the latest selection of pork-bound brutality from this based Florida walled-noise project, who themes all their releases around pigs. And this time around the specific theme is Boar attacks- with the garish cover artwork taking in the attack, aftermath & close-up pictures of Boar tusks!


Coil - Coil vs. ElpH:Worship the Glitch

With 1995's "Worship the Glitch", Coil proved their music could be brilliantly multifaceted and evocative- even when stripped down to simple 1-6 minute sound experiments, devoid of both vocals and conceptualization. It was released under the alias 'Coil vs. ElpH', ElpH being the name Coil used for music that had been created subconsciously or accidentally, revealing hidden voices within the equipment.


Rougge - Cordes

Rougge is a moody & mysterious piano-playing french singer/ songwriter. And here with his new album Cordes, he 's joined by a string quartet, for a selection of sentimentally emotional, bland, and at times truly painful collection of songs- it's like clichéd & soft post-rock played with piano & strings, with someone wailing pretentiously over the top.


Una Stagione All'inferno - Il Mostro Di Firenze

Una Stagione All'inferno (A Season In Hell) is a nine-piece Italain project who conjure up a dark & macabre tinged blend of prog/ atmospheric rock. The band originally formed in 1997, broke up for a few years, then got back together- and Il Mostro Di Firenze (The Monster Of Florence) is the bands' debut release- think a blend of Goblin, Goth-tinged prog, with slight jazz rock flavors.


The Killing Kind - The Killing Kind( DVD)

The Killing Kind is one of the lesser known American psycho- thrillers of the 1970's. It blends together effective & at times quite unsettling psychosexual action, with Old Hag Horror, and touches of pitch-black humor. Here's a region 2 DVD of the film released on French horror/cult label Artus Films.


Unser Verhängnis - Peace Is A Lasting Legacy When The Earth Is A Sile

Unser Verhängnis' "Peace Is A Lasting Legacy When The Earth Is A Silent Grave" is the third release from the project and the twenty-fourth release from the label Modern Tapes. The album title reads like something you might find in a post-rock release from the likes of GY!BE - and while the sounds contained within are nothing of the sort, there is a similar attention to atmosphere, minimalism and illuminating ambiguous yet emotionally-wrought sounds with similarly ambiguous yet leading verbosity. Speaking of the use of language in this project, there is a repeated description online of this as an "ambient minimal wall noise project for the contemplation of our undoing". In tow with this, the imagery used by the project is often dystopian and post-apocalyptic in nature.


Ramsey Lewis - Funk Serenity/Golden Hits/ Solar Winds/ Sun Goddes

Here from BGO is another double CD reissue of Ramsey Lewis releases- bringing together four early-to-mid 1970's albums from this highly versatile & prolific Chicago based pianist & composer. Each album gets a great recent remastering, and each highlights Ramsey flair for both approachable jazz 'n' fusion & creative covers.


Distant Animals - Lines

Sound, video, and performance artist Daniel Alexander Hignell uses his creativity and passion not just for the aural pleasures of music fans worldwide, but also to further his knowledge of sound, form, and function of making art. Completing his doctorate in 2017, Hignell recorded part of the 130 page text-score as this release, Distant Animals' Lines. His sole release under the moniker, Lines is a wonderful sonic environment in which to spend some time in contemplation.


The Residents - I Am A Resident!

Back in 1976, The Residents changed the idea & possibilities of cover albums forever with the release of their third album Third Reich 'n' Roll. This album took a selection of thirty 50's/ 60's/ 70's hit parade songs- put them through their avant-grade sound mangled, and squeezed out a wholly original & deranged work that blended together wonky familiarity with sonic alien-ness & un-balance-ment. For their new release I Am A Resident!- the band carries out a similar process, but instead of songs of others they use their own extensive back catalogue for influence. But to add an extra inventive turn they utilize cover versions of their work by others- all to create a truly unique & at time truly bonkers trip.


Dosis Letalis - Smisao Zivota Je Sloboda

When you think of Serbian Harsh Noise Wall, then, really there are only two names that come to mind. The first is the legendary Dead Body Collection, which some time ago ended and from its ruins arose post-HNW project Kosmodrom. The second project is Dosis Letalis, which is currently the only well-known representative of the Serbian HNW underground. The project was founded in 2015 by Nemanja Nikolic, who also has couple of side projects, as well taking part in more than a few collaborations.


The Humblebums - Please Sing A Song For us: The Transatlantic Anth

Through this little folk band from Glasgow we can chart the rise of two of Britain's most successful artists, Gerry Rafferty of Stealer's Wheel and Baker Street fame and one of the world's most successful comedians, Billy Connolly. The band were originally formed in 1965 by Connolly and Tam Harvey as a folk duo, playing around the club circuit in Glasgow throughout the mid-1960s until Rafferty joined them in time for the release of their debut album "First Collection of Merry Melodies". Harvey left the band shortly after the release of their debut album, whilst Connolly and Rafferty went on to record two further albums as a duo. This set brings together all 3 albums across two discs, with the addition of a 1969 single release of "Saturday Round About Sunday" and "Bed of Mossy Green", and a series of outtakes from the sessions for third album "Open Up The Door".


Tim Hecker - Radio Amor

Tim Hecker's 2nd full-length, Radio Amor, gets the reissue treatment on Chicago's Kranky Records. Originally released back in 2003 on Mille Plateaux (and again in 2007 on Alien8), it is available once again (with a new remaster by Matt Colton) on CD, 2xLP, and digital formats.


Vomir / Valvan / Dosis Letalis / Train C - Split

From late last year here we have a five CDR Wall-noise box set- bringing together both classic/ older projects, alongside slightly newer denizens of the HNW/ static noise scene. Each artists offers up a disc a piece, and really the quality is high through-out- with each artists offering up their own distinct take on this most extreme of genres.


Zombie 3 - Zombie 3( Blu Ray/ CD)

Originally appearing in the late 1980's Zombie 3 is a classic slice of 'bad-euro horror'. Blending together stilted acting, campy 80's fashion, dumb-yet amusing dialog, & cheesy sound-tracking- with moments of often ridiculous gore & bad action scenes. Here on Severin we have a double disc Blu Ray & CD reissue of the film & its soundtrack.


Monuments Are No Good To The Dead - Earths Hum-Volume 3 & 4

It must be a good few years since I've heard anything from this Michigan based project; who creates lengthy trips into balky-yet-often fairly active walled noise. Here on Stockholm based Ominous Recordings- we have a C64/ digital releases of Vols 3 & 4 in the projects Earth's Hum Series.


Carnation - Chapel of Abhorrence

Coming three years after their debut EP, Carnation unleashes their first LP, Chapel of Abhorrence. Released by the juggernaut Seasons of Mist label, this slab of tasty, old school death pummels and pounds its way through 11 heavy tracks. Classic style with fresh production, Chapel of Abhorrence is an excellent way to thrash through an afternoon


Günter Schlienz - Autumn

Günter Schlienz is a German experimental musician, a member of the ambient/experimental post-rock band Navel, he also works under the alter ego Cosmic Winnetou, recording and releasing some of the finest cosmic sounds around. He is also noted for building his own modular synthesizers, which he uses in the creation of his music.


Geisst - Electroplasmic Veiling

Electroplasmic Veiling serves up two hours worth of distinctively moody & creepy walled-noise from this Seattle Washington project. It comes in the form of either a double C90 box set, or as a digital download.


Charles Razeur - Sans Valeur

Sans Valeur is an extremely lengthy & totally unrelenting submersion in ultra stark, wholly empty, and abyss-like drone matter- which sits somewhere between husk-like ambience & drone based wall noise. Here on Altar of Waste, we have a CDR release- taking in 75 minutes of terminal sonic stark-ness- it extends an original two-track forty minute digital release to new heights of crushing oppressive-ness.


Plies - Una Volta

Albums based on just percussion instruments tend to be rather rare. Especially if the album is not ethnic music, but an experiment played by several drummers.


Frode Haltli - Avant Folk

Norweigen accordionist and bandleader Frode Haltli, who has sporadic recordings dating back to 2002, has assembled a diverse ten person ensemble for his latest project "Avant Folk". Common string and wind instruments like saxophone and violin are paired with exotic fare such as the harmonium and goat horn, for a colorful, vibrant sound.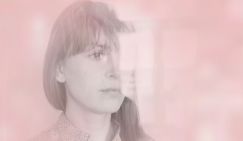 Jana Irmert - Flood
Hailing from Berlin, sound and media artist Jana Irmert returns to Fabrique Records with her follow-up to 2016's End of Absence, Flood. This texturally impre...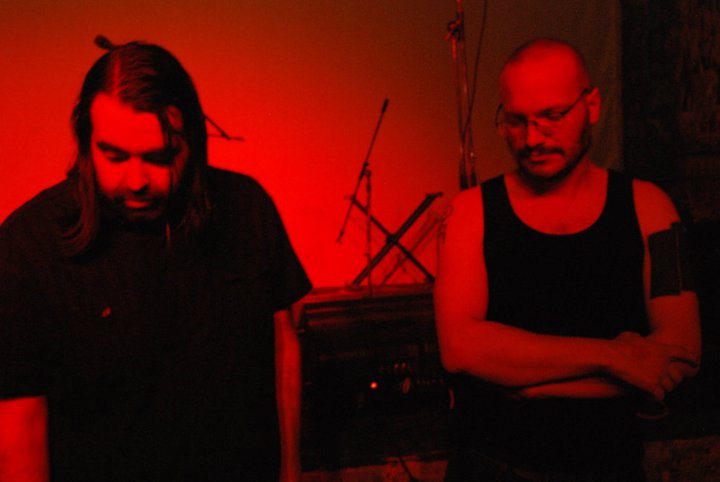 Richard & Sean Ramirez-Matzus - ...
Richard & Sean Ramirez-Matzus are of two of the noise genres most known, influential & respected figures- both within the HNW, and the wider American...