Morton Feldman - For John Cage

Of all of Morton Feldman's mid-range/ hour plus pieces For John Cage is possible the most played & recorded. I think this is down to two reasons - firstly the urgent & often angular feel of the work makes it more approachable than the largely more quiet & skeletal side of the great modern composers output. Secondly, itís for just two instruments- the Violin & Piano, so the work can be easily played in a range of small to large settings- with of course talented & disciplined musicians on board. Here from up 'n' coming Irish modern composition/ improv label Diatribe Records, is a 2018 recording of the work which brings together pianist John Tilbury who is one of the key/ go-to players of Feldman piano work, and respected Irish violinist Darragh Morgan who has a good grounding in playing modern classical music.


The Naughty Victorians - The Naughty Victorians (Blu Ray)

The Naughty Victorians is an elegantly shot & often decidedly amusing slice of mid-1970ís sleaze. The films best described as light hardcore-meets-bawdy innuendo fuelled send-up of the British middle-to-upper classes in the late 1800s. Here from the folks at Vinegar Syndrome is a recent dual-format release of the film-bringing together a 2k scan, a new commentary track & a few other extras.


Lean Left - Medemer

Medemer is a splendidly noise-up, angular-to-playful yet always creative example improv/avant jazz craft. Lean Left is a four-piece project that brings together respected Norwegian drummer/ sometime bandleader Paal Nilssen-Love on drums, Terrie Ex and Andy Moor- on guitars- from avant Dutch punk collective The Ex, and respected Rhode Island. Improviser Ken Vandermark on Sax & Bd Clarinet. This new album sees the collective offer up seventy-two minutes worth of music, and for such a lengthy album it certainly keeps you on your toes- as the four-piece pinball back & forth between noise bound bombardments, seared up groove, and lightly harmonic touched jam-outs.


Erlend Apneseth - Fragmentarium

Erlend Apneseth is best known as a hardingfele player from JÝlster in Sogn og Fjordane in Western Norway. The hardingfele is a traditional Norwegian stringed instrument similar to the fiddle or the violin, the name itself translating into English as Hardanger Fiddle. Fragmentarium is his third solo album since his 2012 debut, but he has also appeared with his own band the Erlend Apneseth Trio on three albums, as well as being part of the collaborative project JÝlster alongside Gro Marie Svidal, SynnÝve S. BjÝrset, and Sigmund EikŚs.




Inferno Of Torture - Inferno Of Torture(Blu Ray)

Here from Arrow Video is a Blu Ray reissue of Inferno Of Torture- a gore Ďní rope bondage bound Japanese period drama directed by Tokyo based Teruo Ishii. The director was behind the fever dream horror of Horror Of Malformed Man, and Orgies Of Edo a bizarre crossbreed between lushly costumed period drama, sleazed & perverse sexploitation, and bloody red spurting horror- both of which were also put out by Arrow. I was a big fan of both of the latter films- so when I saw Arrow were putting out another Teruo Ishii I was excited- sadly I came away feeling somewhat underwhelmed- as the balance between period drama & gore/ sleaze is largely tipped toward drama and less towards blood 'n' flesh.


K2 - Burst After Burst (Early Recordings 1990-1996)

When one thinks of Japanese noise names like Merzbow, Incapacitants, and Masonna come to mind. But another project thatís been getting lots of praise & much-deserved reissues of their back catalog of late is K2- with its fiery & dense-yet often creative and moody junk focused soundcraft. This recent six-CD set focuses in on the early work from the project from between the years 1990- 96, and I must say even at the dawning of K2-the sound here is self-assured, skilful, with a good idea of noise composition/ flow- and largely itís also fairly firm & focused in itís raging-yet- controlled junk noise attack.


Bestattungsinstitut - Glandular Formations (1988-1990)

Catching the attention of Miguel Ruiz (Orfeůn Gagarin, Toracic) in 1987, northern German Siegmar Fricke's Bestattungsinstitut project sparked a friendship, collaboration, and experimental music exchange that lasted for quite a long time. Fricke's solo work on Glandular Formations is gloomy and evocative, and as grim as the name would suggest (translates to something like "funeral parlor"). Thankfully not lost to the ravages of time, Verlag presents this collection of tracks on two limited color vinyl pressings, making Bestattungsinstitut available to a world eager for grim sounds to match their grim environment.


Moan - Isolate | Desolate | Mutate

Moan is a Polish projects that brings together brooding & creepy dark ambience, and moody-at times jarring sonic flotsam & jetson- taking in both subtle electronica & industrial touches. Hereís a double CD reissue of the project's work- disc one collates together two releases, and disc two is a selection of remixes of the tracks of the first disc.


Bondi,Martel,&Schiller - Hyazo

Hyazo presents us with three eleven-to-twenty minute works for spinet, harmonium, viola da gamba, pitch pipes & harmonica. The sound here is somewhere between wondering & bleak improv, grim modern composition, and darting-to-brooding drone matter. This is another CD release from UK label Another Timbre- who always mine the best in modern composition- with the disc presented in the labels house style minimal white mini gatefold, which takes in a very tone fitting picture of a blurred & hazed sunset picture of a waterway which is overlooked by a huge dark landmass.


REEL 2 - REEL 2(VOD)

2015ís REEL was somewhat of an underground horror hit- the Canadian production was a meta found footage venture that followed the exploits of faceless serial killer Slashervictim666, who stalked his victims on-line. The film blended believable & well-acted victims, moody-to-arty imagery with moments of gruelling & intense violence/ proto snuff footage. I checked the film out in 2019 with the self-released DVDR release, finding it one of the most promising horror debuts in the last 10/ 15 years. A month or so back I received an email from those behind the original REEL, that the sequel was done & ready to view- so with some in trepidation, I ready myself to check the film out via VOD.


When The Wind Blows - When The Wind Blows(Blu Ray)

There are only a couple of films that manage to switch between comfy, charming & lightly comic to harrowing & emotionally troubling, and 1986ís When The Wind Blows is one such film. The animated film tells of Britain been nuked in the early 1980s, but tells its story from the point of view of an elderly couple living in a green & idyllic countryside setting. From the folks over at Severin Kids hereís release number three from the sub-label- the region free Blu Ray takes in a new scan of the film, and a good selection of extras.


Ashley Hutchings - By Gloucester Docks I Sat Down and Wept: A Love St

The name of Ashley Hutchings is almost legendary in Folk Rock circles. As a founding member of Fairport Convention, Steeleye Span and The Albion Band he is responsible for some of the most important music of the 1970s Folk Rock explosion. Hutchings was also married to Folk royalty between 1971 and 1978, the extraordinary Shirley Collins. The 1980s wasnít kind to Folk music driving it into something of a cul de sac where it was looked upon as a twee, woolly jumper, finger in the ear style of music played by older men and women in quiet pubs in fishing villages across the country. This stereotype hung around for some time, however many musicians including Hutchings tried to weather the storm, he kept the Albion Band running throughout this time and wrote and recorded a number of solo records, By Gloucester Docks I sat Down and Wept is one of those records.


Death In June - The Corn Years Plus

The Corn Years Plus is a Death In June compilation focusing on the years 1985 -1987. The CD and 7" vinyl set brings together some classic songs from the period. And it will very much appeal beyond the normal DIJ audience, as throughout the 21 track collection we get songs featuring collaborations from key post-industrial/ Neo-Folk projects such as Coil & Current 93, really cementing DIJ's importance/place in this scene.




Tunnels of Ah - Deathless Mind

Tireless soundscaper Stephen Ah Burroughs returns once again with his project, Tunnels of Ah, to drop another grim slab, Deathless Mind. Focusing on a half mile stretch of abandoned railway, Stephen manifests the sonic imagery of the human transgressions that have taken place on this piece of land. Dark and uncomfortable, Deathless Mind captures the cold, unflinching permanence of residual energy.


Akolyth - Akolyth

In late spring 2020, German label Amor Fati released the self-titled debut album from Akolyth- an extremely mysterious one-man Black Metal project, which zilch is known about- so we have no idea what city or country the projects from, all thatís offered is that someone called Sphere is behind Akolyth. The sound here is very much straight-ahead/ classic Scandinavian BM. The album was released as either CD, 12 inch and in digital form.


Brian Protheroe - The Albums 1974-76

The 1970s was the decade of the singer-songwriter,going from the popular piano-driven sounds of Elton John. Onto the often passionate R&B/ soft rock of Van Morrison, through to the bleaker love song fare of Leonard Cohen, through to the more playful American rock from the likes of Warren Zevon. One of the lesser-known, yet no less distinctive singer-songwriters of the decade was Englishman Brian Protheroe- who penned often wordy 'n' playful mixes of pop, rock, & genre-blending- with his later work moving more towards prog/art-rock circles. Here on 7Tís- one of Cherry Red Record family of labels- is a three-CD set bringing together three albums put out by Mr. Protheroe in the 70's.


PTRKLLR - Orikabe

Sometimes something as simple as a paper can create highly detailed, busy yet nuanced sound work-and thatís what we have here with this 3inc CDR from PTRKLLR, one of the projects from the highly creative Peter Keller- a Seattle, Washington sound maker/ noisemaker.


Sonologyst - Ancient Death Cults and Beliefs

Italian musique concrete and dark ambient composer Raffaele Pezzella works under the name Sonologyst. Since his debut in 2012, he has been quite prolific, releasing upwards of fifteen albums. His latest album, Ancient Death Cults and Beliefs, was released on famed dark ambient/noise/industrial label Cold Spring Recordings this year in 2020.


Haeresiarchs of Dis - Adumbr'tus

Adumbr'tus is album number five from San Jose, California one-black metal project Haeresiarchs of Dis. And what we have here is a fairly even & mostly coherent meeting between careering 'n' sinisterly bounding USBM, and symphonic Scandinavian BM- with touches of darkly grand cinematics, and some creative non-metallic genre-blending. Itís an album that swings between pummelling-to-stark grimness, & epic prog touched symphonic- and sometimes blends them both together in a balanced manner- which is not an easy feat.


World Sanguine Report - Skeleton Blush

Well, this album is quite a trip, and a rain-soaked labyrinthian trip at that. World Sanguine Report is a supergroup made up of members of bands Iíve never heard of (Sly & the Family Drone and Sarandon excepted), utilising drums, guitars, bass, and vocals as well as brass, woodwind, synths, and piano. As you might imagine, this gives Skeleton Blush a very colourful sound palette, which is deployed sometimes traditionally, sometimes more experimentally; many songs are founded in traditional forms like blues and cabaret songs, but then explode into and out of stretched mutations.


Old Dracula - Old Dracula (Blu Ray)

Old Dracula is a decidedly hammy-yet-enjoyable 1970ís comedy-horror, that blends farce, together with cheeky humour & mildly biting satire. Itís certainly more for your 70ís British comedy fan than your straight a-head horror/ exploitation lover, as there are only fleeting glances of blood, violence, or female flesh. So if your going into this expected a lost slice of Brit horror youíll be disappointed- but as a quirky comedy with very much a parody/ send-up horror vibe youíre sure to get a kick from this. From the folks over at Vinegar Syndrome- hereís a Blu Ray release of the film, taking the companies always classy transfer & one interview.


‹mlaut - Insight

‹mlaut is the sound-art project of the New York resident musician/artist Jeff DŁngfelder, and here Audiobulb Records presents his new album Insight with the following statement: 'an inner journey of the self through the universe of sound'. A steep thesis!


Carnival Magic - Carnival Magic(Blu Ray)

Here we have the second release from Severin Kids sub-label, which sees the company release all manner bizarre, quirky, at times very impropriate family films- and this time itís a dozy, 1983ís Carnival Magic the (supposable) childrenís film from the king of wild Ďní wacky grindhouse fare Al Adamson. The film brings together a ladies underwear loving & mini Elvis jumpsuit wearing chimp, a talented-if-creepy died haired/wig wearing middle age magician, a boozing lion keeper, and rather mawkish-to-impropriate romances. On the extra front, we get a second Adamson family film 1989's Lost, as well commentary track on the lead film, and a few extras.


Moscow on the Hudson - Moscow on the Hudson(Blu Ray)

One of the most celebrated films from actor/director Paul Mazursky, Moscow on the Hudson tells the story of Vladimir (Robin Williams), a saxophonist with a Moscow circus, who are about to embark on a trip to New York to perform.


Black Leather Jesus - Hell

Originally released back in 1995 as part of a boxset, then in 1996 as a stand-alone C60 Hell is early work from US harsh noise collective Black Leather Jesus. It sees the then six-piece project moving between dense & moody noise/ambient cross-breeds, searing Ďní raging textured harsh noise, and murky/ thick PE edged harsh noise. Here on Deadline Tapes is a recent cassette/ digital reissue of the release.


Les Cauchemars Naissent La Nuit - Anna & Cynthia

Anna & Cynthia is the 3rd physical release from Les Cauchemars Naissent La Nuit- one of the walled-noise project from respected French noise-maker Julien Skrobek, whom of late has been rather darting & skating in Ďní out of the genre- so itís nice to see him returning to a more formal/ straight take on the genre heís most know celebrated for. This recent release is a self-release- coming in the form of a fairly elaborate bit of packaging.


Dosis Letalis - Bizarre Activity Inside The Dream Factory

Bizarre Activity Inside The Dream Factory is a 3inc CDR from Serbian HNW/ textured noise artists Dosis Letalis, and the single track here is very much in the lower case side of the genre. This is the third release to appear on TatŰ- the recently launched lowercase noise wall and acostic texturalism label, who presents all of its output thus far in paper origami pouches- so certainly a rather original & distinctive bit of packaging.


SETT - First And Second

First And Second presents us with just over fifty minutes worth of improv thatís highly angular, difficult-yet playful & somewhat curious. It comes in the form of CD release from New Wave Of Jazz, a Belgium based label who primarily focuses in all thatís abstract, noise-bound & deliberately difficult in modern composition.


Best Freinds - Best Freinds( Blu Ray)

From Vinegar Syndrome hereís another unpredictable-at-times-quirky 1970ís genre picture. Best Friends starts out as a largely mellow & playful drama/road movie, but as it goes on it slow-but-surely shifts into been first manipulative & mischievous relationship drama, before slipping into taut Ďní tense thriller. The film is presented here on a region free Blu Ray disc, taking in the companies always classy scan, and a few extras.


Distant Journey - Distant Journey( Blu Ray)

Made in 1948, three years after the end of World War II- Distant Journey was one of the first films to address the Holocaust & the Nazi's mass murder of the Jews. Itís a well made & powerfully acted Czech film that sits somewhere between troubling drama & grim wartime thriller, it follows the blight of a Jewish family as the Nazi power & propaganda grew, blending in news & German progander footage from the time to nicely chart the rise & fall of the persecution of Jews. Here on Second Run- the up & coming world cinema/ art-house label is a recent Blu Ray release of this important & at times harrowing picture, bringing together a new 4K scan of the film, a new commentary track, a few extras & inlay booklet.


Flagg - Nothing But Death

Although I was certain Iíd heard the name Flagg before in a Black Metal context before, I just couldnít place it -the description from the bands label Purity Through Fire didnít little help either "a brand new unit that comes from unknown parts". However, with a little research, I found out that this is the project of Flagg Ė the bass player from crude Ďní barbaric finish black metal Annihilatus- for this album he plays bass, guitar & synth , and is joned by the grimly ripped vocal talents of Tyrant of Infernarium, Kalmankantaja, Malum




Bloodstone - Bloodstone(Blu Ray)

Here from Arrow Video(in the Uk & US) is Bloodstone- the next in their series of reissues of the films of Nico Mastorakis- Greek B movie producer/director- who between the í70s & early í90s was involved in putting out all manner of horror, action, and adventure fare. Bloodstone is a decidedly pulpy & comedy edged 1980ís action/ adventure film set in Indian- and aside from the now rather dubious racial stereotypes & mocking tone, itís an enjoyable enough romp. This new Blu Ray release features a new scan of the film, two commentary tracks & a few other extras.




Fishbone - Fishbone EP/ In Your Face

During the late 80ís-to-early 90ís bands like Fishbone, Faith No More, and Red Hot Chill Pepper, were pushing forward genre-blending Ďní blurring with-in a rock & metal contextÖ.and while Fishbone may have not gained the same mainstream appeal as the latter two- they where equally important & distinct, coming from more of a ska/punk/ Soul angle. Here from BOG Records is a well-deserve reissue of the bands early work- taking their 1985 self-titled debut EP, their 1986 full-length album In Your Face, plus a selection of bonus tracks


Eremit - Desert of Ghouls

German Doom-trio Eremit are a fairly young project, their discography only takes in one full-length album, Carrier Of Weight, released in 2018 on Indian label Transcending Obscurity Records. Their debut album & itís take on atmopshric sludge/ doom caused quite a bit of resonance and earned a lot of positive reviews. And so, in 2020, the same label released the second release from the band, a EP entitled Desert of Ghouls- itís released as an either Digipack CD, 10 "vinyl LP, or digital download.


Zombi - 2020

After a five year hiatus, Zombi rises from the grave with their latest album, 2020. Continuing to grow and expand into new territory, the duo show how far they've come in the two decades since they first started. Mixing synthwave and heavy riffs, 2020 expands Moore and Paterra's oeuvre ever further and shows exactly why this talented duo has such longevity.


The Residents - Metal, Meat & Bone

Appearing two years after their last full-length- the often creepily lo-key & off-kilter Intruders, hereís Metal, Bone & Metal the 47th album from The Residents. It sees the genre-shifting art collective offering up some of their most punchy, at times sneeringly aggressive work in many years- with the album slipping Ďní sliding between churning-at-times industrialized blues, galloping Ďní careering blends of electronics Ďní guitars, creepy & dramatically uneasy theatricals, and a few more lo-key moody points- though the main focus here on is a more urgent, angered & stabbing take on The Residents distinctive sound.


Lawrence English - Lassitude

Lassitude severs up two twenty-minute slices of moodily simmer & subtle entrancing drone matter created by a 19th Century pipe organ. This new digital download album is from respected Australian sound maker/sound artist Lawrence English, who also runs Room 40 the label that put out this release.


Various Artists - Next Lightyear - South African Underground House &

As an avid listener of underground dance music, I was thrilled to receive this Various Artists compilation from Black Catalogue titled Next Lightyear - South African Underground House & Experimental II. South Africa may sound like an exotic prospect to some, but it's home to much of my favorite current psytrance, including internationally known titans like Sangoma Records, PsynOpticz Records, and Nexus Media. I know the Cape Town area to have a vivid and forward-thinking dance scene that influences the world over. Having thoroughly explored South African trance, I was curious to hear some underground house.




The Strange Vice Of Mrs. Ward - The Strange Vice Of Mrs. Ward( Blu Ray & CD)

In recent years The Strange Vice Of Mrs. Ward has come to be seen as one of the top tier Italian giallo films- up there with some of Argento & Fulci's classic additions to the genre- and itís easy to see why. We have everything you need for a great example of the genre- a creepy Ďní sinister black gloved killer, brutal-to-moodily jarring murders, lots of glamour & 70ís camp, a big dollop of kinky sleaze, and an effective enough twisting Ďní turning plot with some great suspenseful moments. Here from Severin is a recent Blu Ray/ CD release of the film- taking in a new scan of the picture, a new commentary track from giallo expert Kat Ellinger, some new meaty interviews with the films key players, and a CD featuring the film's soundtrack.


Night Of Open Sex - Night Of Open Sex(Blu Ray)

One of the joys & wonders of wading your way through Jess Francoís truly vast filmography is your never sure what youíll get next- will it be glum-yet-trippy horror,will it be crazed & psychedelic-tinged classic monster camper?. Or maybe stark Ďní kinky WIP fare, possibly a soft-core period fare, or even off-kilter takes on either the cannibal or slasher genre. 1983ís Night Of Open Sex is tonally & genre-wise all over the shop, making for one of Franco's most deranged & jarring creations- the film wildly swings from perverse strip Ďní tease, camp noir fed comedy, mystery-solving action, gruelling women-on-women torture fest, close to hardcore romp, and cheesy euro-camp- it literally at times leaves your head spinning. As part of their continued uncovering & reissuing of rare/thought-lost Franco films here on Severin is a recent Blu Ray release of the film- taking in a bright spanking new transfer, and a good selection of extras.




Echoes Of Fear - Echoes Of Fear( On-demand/ DVD)

Echoes of Fear is a 2018 film that moves from creepy J horror-to- tense thriller- and besides a few issues, it stands as one of the better-haunted house/ supernatural thriller in recent years. It features some good eerier atmospherics, well placed/ effective jump scares, and a neat hillside house setting.


Officer! - Yes Yes No No Yes No Yes

Yes Yes No No Yes No Yes was the 4th album from Officer!- the decidedly wonky Ďní sonic unwell project helmed by Brit Mick Hobbs( Half Japanese). The album originally appeared back in 1988, and it found Mr. Hobbs & his odd sonic cohorts covering a fairly bit of sonic ground. Moving from Syd Barret like pop rock child-like fare, onto general more deranged singer-songwriter fare, drop into off-key synth-pop, simmering art-rock, klezmer tinged jazz moments, strutting reggae, odd world music touches, and a few other fairly surprising genre diversions along the way. Here from the folks at Klanggallerie is a much-needed CD reissue of the late 80ís oddity- adding in six unreleased tracks from the same period, bring up the total release playtime to sixty one minutes.




Bourbonese Qualk - Hope

Originally released back in 1984 Hope is a dense & often careering blend of rhythmic percussive work-outs- be they organic or electronic, soured industrial drifts, wayward sample sweeps, DIY electronica, sinisterĖto-funk bound bass tones, noise, and from time-to-time vocals that take in either shouty chants or wailing post-punk vocals. Bourbonese Qualk where are a experimental music collective with anarchistic leanings from Southport UK- and Hope was the band's fifth release. From Klanggallerie here we have CD reissue of the album.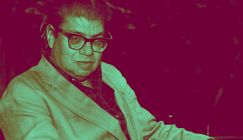 Morton Feldman - For John Cage
Of all of Morton Feldman's mid-range/ hour plus pieces For John Cage is possible the most played & recorded. I think this is down to two reasons - firstl...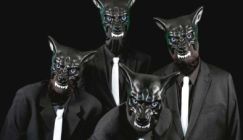 The Residents - Old Dogís Still S...
Many bands/projects in their later years ease back on the sonic gas- be it slow down, mellow-out, or water down their sound. But thatís certainly not the cas...