Tissa Mawartyassari & Cronaca Nera - Harsh Nurse

Harsh Nurse is a rather intriguing and distinctive collaborative release that brings together brooding-at-times spacey synth craft- with thick sheets of moody often wallish noise craft. The CDR/digital release brings together highly respected US female noise project Tissa Mawartyassari, & Italian project Cronaca Nera


Akio Jissoji: The Buddhist Trilogy - The Buddhist Trilogy( Blu Ray Boxset)

Akio Jissôji was a decidedly versatile and talented Japanese director- moving from family fantasy and Sci-fi for TV in the 1960, before diving into more serious and at times controversial new wave films in the 1970s, which utilized sexual content, artiness, with moments of brutality and heady Avant grade. This four Blu ray boxset on Arrow Academy brings together four of Jissôji films from this period, as well as a good enough selection of extras.


Devils Of Darkness - Devils Of Darkness(DVD)

From the mid-1960's Devils Of Darkness(or as it's sold here under it's French title Orgie satanique) is a prime shot of over-the-top, often highly campy, and at times silly shot of British gothic horror- the films often labelled as a Hammer Horror knock-off, so this will give you an idea of what to expect. This DVD release appeared on French horror & cult film company Artus Films- it comes presented in a colorful poster/stills filled DVD digipak- which gives the release quite a stand-out look.


Uniform & The Body - Everything That Dies Someday Comes Back

Sacred Bones presents Everything That Dies Someday Comes Back, the second collaborative album from Uniform & The Body.


The Hills Have Eyes Part II - The Hills Have Eyes Part II (Blu Ray)

Appearing eight years after the original, The Hills Have Eyes Part II was very much more of a conventional slasher with a desert setting. The film was once again helmed by horror legend Wes Craven, and while it's far from a masterpiece & often decidedly silly stalk 'n' slash venture- there are some neat trap based kills, amusing dialogue, the odd effective jump, as well some fairly eerier atmospherics. From Arrow Video here we have a recent Blu Ray reissue of the film- featuring a new commentary track from the always great slasher collective The Hysteria Continues, and a new documentary about the film.




Todd Anderson-Kunert - Conjectures

Composed entirely on a Moog System 55 Synthesizer, Todd Anderson-Kunert's latest, Conjectures, is his first for Room 40. And, based on the number of synthesizers on hand in their Melbourne Electronic Sound Studio, this won't be the last. Letting the Moog 55 flow through him, Conjectures is the sound of one man's relationship with a machine, their conversations, empathic connections, and deepest secrets. Like My Dinner With Andre for the electronic world, Todd Anderson-Kunert's Conjectures reveals a lot about both participants without being overstated.


BROKEN_CANYON - Drain

Little is known about the artist going under the name BROKEN_CANYON . Ostensibly the solo project of one Andrea - based out of New York - the lack of biography and the project's proximity to the Dream Catalogue label raises the suspicion that it could be another of the dozens of aliases used by label head David Russo. The evidence is inconclusive, however a close listen to Andrea's output suggests resonances with the kind of post-vaporwave music Russo specialises in, albeit with considerable deviations and singular qualities. Whatever the truth the project has racked up over a dozen releases on several labels this year alone. Drain appears on the Dream Catalogue digital sister label Pyramids.




Mascara - Mascara(Blu Ray & DVD)

Directed by Henri Pachard and the originally uncredited Roberta Findlay, who also produced and shot the film, Mascara is an erotic psychological drama from 1983 starring Lisa De Leeuw and Lee Carroll alongside Lisa Cintrice, Tiffany Clark, Bobby Astyr, Robert Kerman and the legendary Ron Jeremy in smaller roles. The film has been newly scanned and restored in 2k from the original 35mm negatives and looks better than ever.




The New Blockaders - Live At Sonic City

Live At Sonic City is a two-disc CD and DVD set offering up the final ever live performance from noise terrorists & sonic nihilist The New Blockaders. Both discs feature the same forty-minute performance, which sees the balaclava two-piece making rather splendid & glorious noise chaos- which mostly remains full, all-engulfing & kind of engrossing though-out.




Joli - Alone In The World

Alone In The World is the latest selection of taut, terminal bleak, & vice-like hope crushing walled-noise from Joli. The release appeared late August of this year- coming as either a three C60 box set or digital download- unfortunately, the tape boxes are all gone, so ones only option now is a digital download.


H.C. Slim - Sings

Finnish singer/songwriter Joose Keskitalo, also known as 'H.C. Slim', plays what he refers to in the liner notes of his latest album Sings as "outsider folk" music. It is a stripped down, simplistic, sleepy style with mumbled, intimate vocals.


Melaine Dalibert - Cheminant

Cheminant is the latest collection of works from French pianist/composer Melaine Dalibert- who has a knack of creating often stark, yet moody & memorable piano work. This recent release comes in the form of a CD on modern composition/ modern classic label Elsewhere Music- the CD appears in a rather striking dark green mini gatefold, that takes in various abstract patterns/ shapes.




Taking Tiger Mountain - Taking Tiger Mountain( Blu Ray & DVD)

Taking Tiger Mountain is an early 1980's art film, featuring Bill Paxton in his first screen role- it's a black & white shot Sci-fi film set in a highly controlled future, where gender is switched/ controlled. It's a decidedly mixed bag of a film- that sits more like a mid-1960's- to-early 1970's venture, feeling like a haphazard blend of early Cronberg, and Warhol at his more ponderous. This first-ever digital release of this oddity appears on Vinegar Syndrome- featuring the labels always classy new print, and a good selection of extras.




The Day Time Ended - The Day Time Ended(Blu Ray)

The Day Time Ended is another one of the more early wacky films produced by Cult B movie king Charles Band. The late 1970's venture stands as one of the more bewildering, at times nonsensical family sci-fi/ fantasy of all time. On Full Moon Features here we have a recent Blu Ray release of this film- bringing together a largely bright and sparkling new print of the film, a commentary track, and a few other extras.


Gen 26 - Sonic Deconstruction of Polynomial Coefficient

This rather lengthily and frankly pretentiously titled C40 severs up a selection of seared 'n' roasting noise matter that hovers somewhere between HNW, wallish noise, and dense harsh noise.


No123noise/T.Ruston - That Same Old Feeling Of Being Alone

That Same Old Feeling Of Being Alone is a bleak drone/ DNW split. It comes in the form of a C60 cassette/ digital download- and features two around fifteen-minute tracks from each project. We have Texas-based No123noise, and T.Ruston from Bradford- so it's a transatlantic affair.


Black Cilice - Transfixion of Spirits

Black Metal, perhaps, is the most popular- yet extreme form of the genre. It has many different subgenres whose roots are in the so-called, Raw Black Metal. At the dawn of the of the form almost all Black Metal bands had such a sound - raw, dirty, unbalanced, close to rehearsal recordings of garage punk bands. Over time, the sound and professionalism of the musicians improved, raising the "underground" bands to a higher level. However, Raw Black Metal has firmly taken its place in the hearts and minds of musicians and fans, forming a fairly large army of supporters around the world.




Rabid - Rabid( Blu Ray)

Coming in at the tail end of the Sexual Revolution, and making quite a statement about the burgeoning panic concerning the society ruining diseases stemming from it, David Cronenberg found fertile ground for his sexually charged brand of body horror. With public interest in this "epidemic" and horror films both at a fevered pitch, the creation of a tax loophole in Canada opened up a perfect channel for filmmakers to get their vision and message out to hungry fans and a terrified public. Starting with his third feature, Shivers, Cronenberg began to play on the conservative public's fears of rampant STDs and how they would tear apart society. He followed this up with 1977's Rabid. In a stroke of brilliance by producer Ivan Reitman, American adult film star Marilyn Chambers was given the lead role. In an early cinematic trolling of outdated mores, having an extremely well known adult film starlet as the lead was a delightful middle finger to an uptight old guard. Add blood, more sex, and Cronenberg's delightfully outré approach, and a winner with the fans becomes a nightmare for the naysayers.


Memory: The Origins of Alien - Memory: The Origins of Alien(DVD)

In 1979 one of the most iconic science fiction horror movies of all time was released. A claustrophobic tour de force set aboard the spacecraft the Nostromo that would change both horror and science fiction cinema forever. That film was Ridley Scott's Alien, a film whose influence and legacy can be felt in every aspect of popular culture from film to advertising and beyond. Memory: The Origins of Alien is a feature-length documentary that takes the analysis of that film and its themes dissect them and rummages around inside until it uncovers chest-bursting levels of interesting information about the film's genesis and production.


Bondi, Martel, Schiller & Davies - Awirë

Awirë is an example fleeting 'n' darting improv- that's somewhere between waving-to-sour-drone matter & sprightly modern composition- with flavors of both folk and playful modern classical music about it.




Annie Mahtani - Racines

Racines is a five-track album of that sits somewhere between electro-acoustic composition, and subtle scuttling- to-surreal ambient sound-scaping. All creating a decidedly dream-like release- that ebbs, lightly darts and lulling shifts.


Many Blessings and Pulsatile Tinnitus - Collab Tape

In the world of electronic and experimental music, collaboration or split albums of two projects are fairly common. Every day a certain number of such albums are released. Some of them, unfortunately, go unnoticed. Others, sorry for this, do not deserve attention. But there is a category of albums that fans of experimental music should pay close attention to.




Sihir - Spirit Manifestation

Spirit Manifestation is the most recent release from Sihir- one of the more recent projects from uber prolific & multiple projects linked French noise maker Julien Skrobek. The self-released C10 tape offers up two side-long tracks, that sit somewhere between textured noise and dense suffocating ambeince- which all very much fits the releases themes ghosts/ supernatural.




Konstruktivits - Psykho Genetika

Psykho Genetika was the third release from British industrial project Konstruktivits- initially appearing in 1983 the dense 'n' darkly heady album was a mix of grey-unwell space ambience and early more moody Throbbing Gristle like sound making. Think a more active, unwell, and blacked industrial edged take on Tangerine Dreams Zeit- & you'll get a rough idea of what to expect. Here on the Austrian label klanggalerie is a much deserved recent CD reissue of the album.


The Residents - God In Three Persons(Preserved edition)

Long-running avant-pop/ experimental music collective The Residents are often thought as darkly playful, quirky, and sonically satirical in their musical outlook. But through-out their career they've peppered their discography with more dramatically serious, grimly honest, mostly straight and at times troubling albums. One such of these moments is 1988 God in Three Persons- which also stands as one of their most grand, sophisticated, and focused of concept albums. From Cherry Red/MVD Audio here is the next in the 'Preserved Series'- which sees the definitive release of classic Residents album- that feature unreleased/rare bonus tracks and a new re-mastering.


The Graveyard - The Graveyard(DVD)

The Graveyard is one of the lesser-seen & lesser-known of the hag horror genre, and it's also one of the most satisfying and twisted. From Cheezy Moives here we have a bare-bones DVD releases of the film- and while the print is far from great, it's excellent to see this devilish little film back in print once more.




Robowar - Robowar( Blu Ray & CD)

Robowar is a prime 'n' mighty cheese example of 1980's Italy- exploitation, at it's most blatant and overtly. Basically the film is an unashamed mash-up between Predator and Robocop. On Severin here is a double-disc release of the film- bringing together an extras bludging Blu Ray, and a CD of the films soundtrack.


Fabio Orsi - Il Vento Disperderà la Schiuma

Fabio Orsi is an incredibly prolific electronic drone musician hailing from the Southern Italian city of Taranto, having released up to 40 full length albums either under his own steam or with collaborators including Valerio Cosi, Seaworthy and Flushing Device. Il Vento Disperderà la Schiuma represents his fourth release for Boring Machines.


Damien De Coene - Mourning Portraits III

Appearing in late April of this year- here we have the third release in Damien De Coene's Mourning Portraits series- that sees this Spanish noise-maker offering up walled noise/ textured noise studies based around funeral portraits from the Victoriana era. This release originally appeared as a self-released tape, or digital download- sadly the tapes are all gone, so ones only option now is a digital download.


猫 シ Corp. & T e l e p a t - Building a Better World

Luke Laurila of Telepath and Jornt Elzinga of 猫 シ Corp. (translated as Cat System Corporation) are both artists that have since their first collaboration in 2014, pushed the aesthetic of vaporwave to its natural conclusion and have subsequently been moving off in different, albeit related directions. Laurila has been developing a particularly cinematic form of ambient music, both with his solo releases and as one half of the lauded 'Dream Punk' outfit 2814, alongside David Russo of HKE. While Dutchman Elzinga has continued to refine vaporwave tropes around the intersection between consumer culture, corporate music and altered states; a fine example of which was last year's 家族. 劳动. 쇼핑. (Family. Work. Shop) which was released alongside an 80min VHS of footage Elzinga recorded around shopping malls and other consumer environments.




Blood Eagle - All Out War

All Out War sees the return of one of the legends of the walled noise scene Philadelphia based Paul Dever- who is behind projects like the mightly and blackly crushing Griz+zlor, the lunar worshiping militant HNW of Cursed Aether, and the more blacked drone tipped work of Dhusk. For this recent double C90 set sees Paul returning under the banner of Blood Eagle- to sever up four sides of bleakly battering walled matter.




Bleak Existence/ Cannibal Ritual - Vol 3: Gruesome Sickness

Here we have the third in the series of 'Gruesome' releases from Germanys Meat Hook Butchery. And as with the other releases in the series this is a double CDR affair offering up two full-length walled noise release- we have one disc from long-running Quebec based Bleak Existence, and one from German-based Cannibal Ritual- the first disc features two searing-yet-lulling examples of the genre, while the second offer up four shorter, brutal at times fairly experimental takes on wall-making.


Alexandra Spence - Waking, She Heard the Fluttering

Alexandra Spence is an Australian deep listening and avant garde composer who appears to have no other recordings to her name besides this album, Waking, She Heard the Fluttering, released this year in 2019 on Room 40.


Richard Stevenson - Spectrum Compendium(book)

Being a fan of experimental or extreme music, sound, or, film was certainly a lot more difficult/time investing before the onset of the internet in the late 1990s, which changed pretty much everything - for better or worse. In those pre net days, the only way to find out about such things was by picking up fanzines, smaller print underground magazines, or wait for the next catalog mail out of your favorite cult mail-order company.


When the Walls Talk: The Whispers Estate - When the Walls Talk( DVD)

When The Walls Talk is a fifty-five-minute documentary that takes us into the (supposable) very haunted rooms and corridors of Whispers Estate, which is located in the small Indiana town of Mitchell. The film blends together interviews with the houses staff, visitors, and paranormal investigators- as well as creepy photos of spirit activity & investigation footage. It's certainly one of the more densely packed supernatural docs- and for the most part lets you make up your own mind up about both the evidence and the believability of the interviewees. Here on Shami Media Group here's a region one DVD of the film.




Schramm - Schramm (Blu Ray/ CD)

Of all the films in the serial killer genre, Schramm stands as one of the more grimly heady, disorientating, and surreal. The film takes us into the mind of a middle-aged and balding German sexual serial killer, and his last few days on earth. Here from the folks at Arrow Video UK is a new two-disc set of this mid 90's film-bringing together on the Blu Ray a high definition print, and a new short semi sequel, and few new extras.The second disc is a CD taking in the films sinisterly drab-yet-unbalancing soundtrack- with the set been topped off with a 60 page book.




Various Artists - Lux And Ivy Dig The Beatniks: A Collection of Fing

Lux and Ivy Dig The Beatniks.. is the next in the series of compilations culled from the basement grates of Lux Interior & Poison Ivy of rockabilly/ garage punk/ Gothabilly band The Cramps. This time as the release's title suggests the focus is on Beatniks- that most coolly swinging 'n' groovy of the late 50's/early 60's youth movement. The tracks on this double CD forty five-track compilation both parody and celebrate the Beatniks- and I guess it's fair to say that compared with the other two comps in this series 2018's Destination Crampsville, and this year The Wild, The Weird and The Wang Dang Doodlin'- there a lot more focus on spoken word, playful skits, and relatively talky song craft.


Wuso 命 - Lonely Streets

Of the many lines of flight emanating from out of the Vaporwave moment, the one charting a hyper-dystopian reimagining of the Bladerunner soundworld is bearing much interesting fruit. Sebastien Martin-Schultz' Wuso 命 is one such entity mining the possibilities of post-Vangelis synthscapes. This record - originally released in 2016 on the now defunct Crystaltone imprint - gets the cassette treatment via new Dream Catalogue sub-label Eternal Fortune London.




Darsombra - Transmission

Baltimore-based, psychedelic/experimental duo Darsombra return with their fifth LP, the self-released Transmission. Built around an experience for the senses, Darsombra's live show has become somewhat legendary, so capturing this in an album is a challenge. Cleverly, the album was released a little more than a week into their extensive tour across the US and Canada, so fans are able to experience Transmission in all its glory. Composed of one album length track, Darsombra's latest is a slowly moving, psychedelic treat for the senses.


Ato Vari - Stele

Ato Vari's latest release Stele is a real gem of sound art! After the 2017 debut album Brevis, put out by Danish label Posh Isolation, with his mystical second release Louise followed on Holy Geometry in 2018. Now Ato Vari, also known as Mads Gravers Nielsen, returns with his third cassette release Stele on the wonderful Russian label Perfect Aesthetics. Three releases in three years - that means quality instead of quantity! .That alone awakens clear sympathies for me.


Hellmaster - Hellmaster(Blu Ray/ DVD)

God damn-it Vinegar Syndrome have done yet it again- uncovered yet another great & distinctive horror obscurity from the past with the release of Hellmaster- a heady, at times gloriously confusion mixture of deranged Doctor horror, weird monster fed stalk 'n' slash action, with flits of action and subtle horror fed trippy-ness. Here we have a region free duel Blu Ray and DVD release of this 1990's horror picture- featuring two different cuts of the film- both with directors commentary, the usual great VS print, and a neat bunch of other extras.




Osibisa - Welcome Home

Originally released in 1975 Welcome Home was the 7th album from London based Afrobeat project Osibisa- it saw the band focuses in more pop/ populous sound that blended African beats/ percussion, funk, R & B and 70's dance flavors. It also saw the band charting in the UK with one of the albums tracks "Sunshine Day". On Talking Elephant Records here we have a recent CD reissue of the album- taking in digipak presentation of the original bright 'n' buoyant jungle-based sleeve artwork.


The Incredible String Band - The Circle Is Unbroken

The Circle Is Unbroken highlights two distinctively different sides of Scottish psychedelic folk/ haphazard genre blenders The Incredible String Band. This two-CD set appeared last year- and features demo sessions from 1967, and a full live show from 1972- with the release shifting between stripped-back creative, and quirky, to decidedly more formulaic and a little tired- so it's certainly a more 'for fan' type release.


Brume and Edward Sol - Grey

Grey is a 2015 split album between Ukrainian composer Edward Sol and prolific Parisian ambient electronic musician Brume (Christian Renou) that has been released on a rather lovely black/grey splatter vinyl from Sentimental records. Side one features five Brume tracks that have been manipulated and reimagined by Edward Sol, whilst side two see's Brume repay the compliment by reimagining five Edward Sol tracks


Bloody Terror:The Shocking Cinema of Nor - Bloody Terror( Blu Ray boxset)

During the 1970s there was a real sea-change in the worldwide horror genre. This saw new and upcoming directors stepping away from gothic styling's of Hammer, Roger Corman's Poe Films, and euro gothic horror- to move towards more modern-day set horrors- with characters often facing very real & brutal encounters. In the USA we, of course, had the likes of Tobe Hopper with Texas Chainsaw Massacre and Wes Caven with Last House Of Left. And back in the Uk, we had directors like Pete Walker & Norman J Warren offering up often gritty, sleazy and brutal takes on the genre, with more often-than-not present-day settings.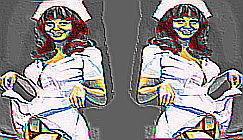 Tissa Mawartyassari & Cronaca Ner...
Harsh Nurse is a rather intriguing and distinctive collaborative release that brings together brooding-at-times spacey synth craft- with thick sheets of mood...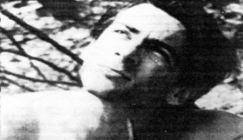 The Early Years Of Allerseelen - ...
For over 30 years Allerseelen has stood as one of the most innovative, genre-eccentric and creative projects within the European experimental & post-indu...