Kristofer Upjohn - Jess Franco- The Most Dangerous Filmmaker

Jess Franco stands as one of the most prolific, versatile & at times creative directors to appear from with-in the exploitation genre. Between the late 1950ís & mid 2010ís he directed one hundred & fifty films, which saw him dipping his toe in pretty much every exploitation sub-genre going from: gothic horror, erotic horror, Women In Prison, cannibal & slasher films, trippy erotic, hard & soft-core porn, 80ís action & adventure, and so on. This just shy of two hundred page book attempts to pick-out some of the gems from Francoís truly massive filmography- giving each one a critical overview.


Ulver - Sic Transit Gloria Mundi EP

This is an expanded rerelease of a three track EP put out by Ulver at the end of 2017, functioning as something of an addendum to their very enjoyable album of messianic synth rock, The Assassination of Julius Caesar. The title - Thus passes the glory of the world - continues the themes of fallen empires and millenarian portent found throughout that album. Appropriately, given that the phrase was transmitted to modernity as part of the Papal coronation ritual, the EP is adorned with one of Francis Bacon's most well known Pope paintings based partly on Diego VelŠzquez portrait of Pope Innocent X. What we have is the original three studio tracks (one of which is a cover of Frankie Goes to Hollywood's The Power of Love) and four live recordings of songs off the Julius Caesar record. The extra live tracks bring the record to over forty minutes in length.




Blood & Black Lace - Blood & Black Lace(Blu Ray/ DVD)

On VCI Entertainment/ MVD Visual here is a recent duel format release of the classic & genre-defining Mario Brava film from the mid-1960s. Many of Bravaís films have made a big impact on the horror film form, but I think itís safe to say that Blood & Black Lace is one of his most far-reaching & influential of his films- so itís great to get this new Blu ray/ DVD edition of the film- which features a new 2k restoration of this classic, two new commentary tracks, and a few other bits & bobs.


Common Eider, King Eider - A Wound of Body

Common Eider, King Eider are a California based project who work in a style that can be briefly described as Dark Ambient / Drone. Since 2007, the project has released twelve full-length albums and two EPís. Initially, the collective started with a sound close to the likes of Birchwill Cat Motel, Pocahaunted and Natural Snow Buildings, with subsequent releases bringing in darker Ambient and distorted drone guitars into their sound, giving them a Drone Doom label.


When A Stranger Calls/ When A Stranger C - When A Stranger Calls( Blu Ray/ CD)

Here on Second Sight, we get a much-deserved reissue of A Strange Calls- the late 1970 ís blend of slasher & police drama, and itís not often seen follow-up 1993ís When A Stranger Calls Back. Both films nicely mix together some very un-nerving chills, believable characters, and effectively twisting & turning plots. This new reissue offers up a two-disc & forty-page book set- which takes in the two films & extras on the Blu Ray, and on the CD the soundtrack for the first film.


Cannibal Ritual - Hunting For Manflesh

After a few years of dormancy Hunting For Manflesh is the first new material from this notorious cannibal themed German HNW project. The release comes in the form of either a C30 cassette or digital download- both of these offer up two fifteen minutes examples of grittily seared wall-noise brutality.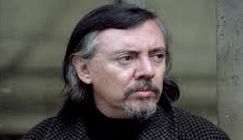 Kristofer Upjohn - Jess Franco- T...
Jess Franco stands as one of the most prolific, versatile & at times creative directors to appear from with-in the exploitation genre. Between the late 1...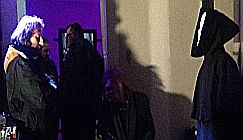 Vomir, Maginot, Red Hook Grain Te...
Last month, on Friday 23rd November, I made the trek up from London to Newcastle to go to a noise event put on at The Old Police House in Gateshead (also kno...