Scholomance - The Immortality Murder [The End Records - 2002]Scholomance is a band composed of Scott Crinklaw (guitar, piano, keyboards, percussion), Jimmy Pitts(vocals, piano, keyboards), Jerry Twyford (bass) and an unnamed drum machine. This is their second album on The End Records after 1998's "A Treatise on Love". Tech Metal, Prog Metal, "Orchestrated/progressive dark metal" (as The End puts it), call it what you want, these guys could give lessons or two to many of the so called virtuosos out there. This is the most enjoyable technical metal album I've heard in a long time and I'd even go as far as to say that if this had been released back in the days of the legendary band Cynic, it probably would have had an impact of a similar magnitude (of course, without Cynic, Scholomance probably wouldn't exist...).All the musicians are master of their instruments and they appear to be in top shape on this album. Harmonized solos, sweeped melodies, incisive riffs with a good dose of metal crunchiness, classically influenced synth and piano that range from near psychedelic craziness to Mozart tastefulness, bass playing that is incredibly fast and intricate and all that without boring me (unlike, say, Dream Theater)!What could have been a major flaw ends up being just a minor inconvenience; sure they use a drum machine, but don't worry! It's doesn't take away from the music (well, not much). In fact, a very well known metal webzine (starting with "Dig..") even said something like "...but the drummer sounds somewhat synthetic..." and didn't even notice that it was a drum machine. So it can't be that bad and quite frankly, I find Portnoy pretty stiff at times (send you hate mails at the address below...) and no one complains.If you are not an amateur of black metal-like vocals (and the ones on this album can be a little obnoxious at times) but the description of the music has sparked your interest, keep reading! With the album comes a bonus disc (59 minutes long) that includes 7 great improvised piano tracks (and the fact that the band recorded then during their last night in the studio and didn't edit anything makes them even more impressive) and 5 instrumental songs from the first CD (they just removed the vocal tracks). In fact, I think that I've come to appreciate the first disc better after listening to the second one for a while; there is so much going on in the music that it doesn't absolutely need the vocals... Except for the excellent lyrics of course!So if you enjoy self-indulgence, when well done, this might be for you. I am not a big fan of musical masturbation but I do enjoy this quite a bit, so if you are usually frightened by the words "extended guitar solo", don't write this band off immediately.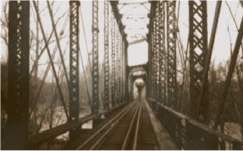 Scholomance - The Immortality Murder
Scholomance is a band composed of Scott Crinklaw (guitar, piano, keyboards, percussion), Jimmy Pitts(vocals, piano, keyboards), Jerry Twyford (bass) and an u...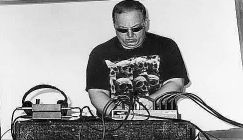 Schloss Tegal - Back To The Dark...
Existing since the late 1980's Schloss Tegal is an incredibly important and influential project, within both the dark ambient and industrial scenes. It...