A More Feminine Take On 'Wall' Making [2010-03-20]Tissa Mawartyassari is one of the few female Harsh Noise Wall acts in existence; it's the solo project of Mexican born Maria Velasquez-Soto who has also collaborated in quite a few Richard Ramirez projects in the shape of : Sado-Mania, Death Carries A Cane, Devil Times Five. Maria kindly agreed to give me rare interview via email

m[m]First off tell us a little about how you got into Noise & what was your first experience with noise ?
MariaI was young and was introduced to avant-garde music (i.e. noise/exper/dada/esoteric/ambient) by my brother, Didier. Didier used to be in Torso Law with his boyfriend, Luis (Jimenez). He also got me to help him in Torso Law. I miss him dearly

m[m]What was the first noise/ experimental record that had real impact on you & made you decide to start making noise?
Maria EEE "Frontal Excursions" lp.

m[m]How do you find it as a female in the very male dominated noise scene? And why do you think so few women do noise? And are there any other female noise artists you admire?
Maria Most fields are male dominated. I am neither bothered nor concerned by this. Could it be women don't do noise because their boyfriends won't let them? Maybe some are not exposed to it? Maybe some men are selfish want this all for themselves? I cannot answer the question properly.
As for female artist I admire Ella (Einsmire) of EEE and Cosey Fanni Tutti. Ella for her longevity in what we call "wall" noise and Cosey for her work in Throbbing Gristle. Today, I admire Melanie (Riehle) of See Six for her unapologetic exhibitionist art and demeanour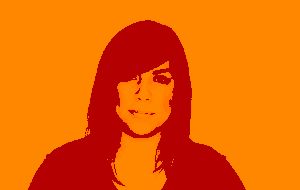 m[m]Is Tissa Mawartyassari your first project & when did the project come into been?
Maria 2006 is the year of Tissa Mawartyassari's debut. Tissa Mawartyassari is from the Asian horror film, The Maid. It's a name that briefly shows up in the film, but it's not a character name.
No, Tissa Mawartyassari is not my first work. 1995 Oral Meatplow was my first project. It was original proposed as a project with Richard Ramirez, but quikly became my solo outlet. I ran also ran label in Ciudad Victoria, MX called Tierra Musica, which is to be re-lanched this summer

m[m]Tell us a bit about how Tierra Musica label came about? And what do you have planed for the re-launch of the lable?
Maria Tierra Musica came about between Didier and myself. The re-launch will have new recordings from: Sado-Mania, Tissa Mawartyassari, Cheating with Tools then Operating on Sophie & Death Carries a Cane.
m[m]What format will you be releasing the new release on Tierra Musica; cd, tape or vinyl?
Maria There's no decision on formats yet. Maybe tapes and records. I'd prefer not to do cdr-s.

m[m]why did you decide to change your solo project from Oral Meatplow to Tissa Mawartyassari? And is there anything still in print as Oral Meatplow?
Maria I just wanted to move on, so it just ended. All of Oral Meatplow's work is out of print. Reissues are coming soon
m[m]Your originally from Mexico- are you still there now & what is the Noise scene like in Mexico & in particular the HNW scene?
Maria I live in Texas. Katy, TX specifically near Houston. Our move (my husband and I) was for his job that transferred him from Corpus Christi to Katy. The noise scene in Mexico was nonexistent when I was there. I only knew a handful of people interested in noise. Now, it has spread more, but I'm unsure what the scene is like.
m[m]What type of equipment do to you use to make your walls of sound? And how often do you make noise?
Maria My equipment consists of five distortions peddles, a delay peddle, a reverb processor, and four contact microphones. I use floor fans and heaters for sounds. I record rarely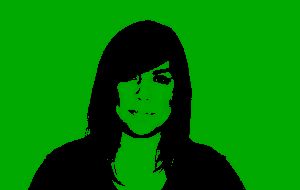 m[m]What do you see as your reason for making HNW & what influences you for certain pieces? For example your live mini album Sigsaw users the theme influence of an Asian ghost/ horror movie- are you a big horror fan?
Maria I am a lover of horror. Ghost stories are my favorites. The Influence to make noise was always my brother. Richard Ramirez and Ella Einsmire were inspirations too. They are the masters of "walls". HNW was obviously coined by The Rita and The Cherry Point. They're great artists too. "Walls" are not new and Ramirez and Einsmire have been in existence in walls prior to the term-coined phrase.
m[m]talking about Horror/ Ghost stories can you name five of your favourite films & why you do enjoy them so?
Maria Acacia, The Maid, Wishing Stairs, Pray, and Red Eye are my favourite Asian horror films.
m[m]Talking about your interest in horror- do you enjoy horror fiction too & if so who are some of your favourite authors?
Maria Ted Dekker, H.P. Lovecraft, Bram Stoker, Joseph Nassise, and Robert Bloch are horror writers whom I enjoy the works of.

m[m] How many times have you performed live thus far? And what's your set up in your live form?
Maria My live setup is the same as it is in my recording sessions. I've performed over 30 times so far.
m[m] In 1998 you formed Sado-Mania with Richard Ramirez how did this come about? And why was there such a large gap of 8 years between your releases ?
Maria I know Richard Ramirez since 1995. I met him at a Baptist Skin Communiti show when I performed in Houston. I was friends also with Kevin Ogg of Fetus Furs who was Ramirez's boyfriend at the time. I was devastated when he passed. Kevin got Richard and I to form Sado-Mania. He encouraged it. I'll always be thankful for that. The gaps in releases is due to our schedules and nothing more.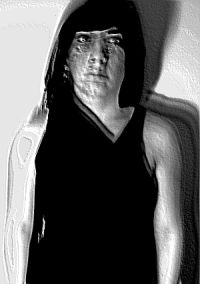 m[m]You also have a few other projects: Death Carries A Cane, Devil Times Five(both with Richard Ramirez )Torso Law- tell us a bit about each of theses & how do you think they vary from your main project?
Maria Richard is a dear friend whom I love to work with in the many projects. Death Carries a Cane is a favorite of mine. Differences are subtle, but they do exist.
m[m]Can you tell us a bit about Torso Law, How this project came about & was it 'Wall' based too?
Maria Torso Law was really harsh noise. A few releases might be labelled H N W. Torso Law was Didier and Luis. My involvement was more assistance than actual member. I'd help any way asked. After Luis's passing, Didier didn't want to continue it. My brother is also deceased. I'd rather not go into details.
m[m]What have got lined up next release wise with any of your Projects?
Maria Tissa Mawartyassari on Harsh Fucked for Life Records soon. Relaunch of Tierra Musica officially this Summer. 10 disk box set on H Series of various artists. And Various comps.

Thanks to Maria for her time & effort with interview. Thanks to Richard (Ramirez) for supplying the pictures for the interview. You can check out Tissa Mawartyassari My-space here which has a handful a great tracks to give you a taster of Maria work.
Roger Batty