Beauty and loneliness caught in sound [2010-05-20]Kyle Bobby Dunn is a Brooklyn, New York based composer working within neo-romantic and drone-drenched post classical realms. He makes paradoxical and haunting pieces for treated strings, guitar, piano, and other classical instrumentation . It seems oddly fitting that my interview with Kyle Bobby Dunn would end up being … well, sparse. Much like his music, actually, where a single wash of sound serves the same function as a whole instrumental solo in someone else's pieces. But in his few words about his own work, he speaks volumes—and after reading this, put on one of his records for yourself and let Kyle do that much more of the talking.

m[m] On listening to "A Young Person's Guide [to Kyle Bobby Dunn]" I originally thought all the music was digitally composed, but then found out it consisted of recordings of instruments by various comrades of yours, which were then processed. Can you tell us some more about the way this worked?
Kyle Through a complex process of recording acoustic sounds in certain settings and then arranging them specially in the computer.

m[m] The title of the album seemed like a conscious allusion to Benjamin Britten's work—is this so?
Kyle No, I like some Benjamin Britten, but in no way a salute to him or anything. It's actually for the young person, as it states.

m[m] Who are the other performers, and how did you meet them?
Kyle Mostly met randomly through friends or through my bizarre recruiting technique. They brought an awkwardness to the sound and I like capturing that.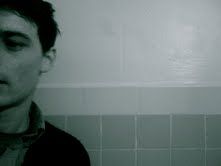 m[m] How would your live performances different from a studio presentation? It seems like the nature of the music means you need to perform things live very differently.
Kyle Yeah, the pieces I choose can come off sounding vapid and different from the recorded work, but I just have a lot to work with in terms of setup and players and such ... space and dimension also plays an important role in the sound and dynamics of the piece. I've had some ugly moments where I hate the space and the sound guy and the whole notion of playing on stage. I guess you just don't have as much control in the live setting as you do in your home or studio or whatever, and time isn't the same and you're forced to look at your work in a different way almost. Sometimes it's just sad to try and reinterpret your work over and over again, because it belongs to such a certain place and time.
m[m] What kind of background do you have in music (formal training, music school, etc.?)
Kyle Very little musical training. I studied mainly music history and have toyed with various instruments like piano and guitar in my own way since a little child. I probably still play quite childishly. I went to school for art history though and feel more from that than most musical eras.
m[m] What sorts of influences have you drawn from the visual arts as opposed to music?
Kyle I guess visual work is so much more instant and has ingrained itself in me through things I witness in real life or on canvas, film, or paper somewhere. For some reason I hear and feel sound when looking at images or landscapes or even thinking of time.
m[m] Are there other musicians you're in contact with as colleagues, or would like to work with?
Kyle I like working with who I have been working with, but any other world class string or orchestra players would be warmly welcomed.
m[m] What other music do you listen to solely for enjoyment?
Kyle Right now I really like Wagner, Liszt, Mozart, Antonio Carlos Jobim, Ligeti and a wide mix of old soundtrack and classical music.
m[m] I remember an interview with, of all people, the members of the band Timbuk3; they said "Technology makes our music easier, not simply possible." What do you think of digital technology as a music-making medium in light of such statements?
Kyle It certainly makes it easier, but that doesn't necessarily mean its a good thing. I think everyone's using it now, even those who were holding out several years ago. It's simply an efficient tool for music and I am glad to have one.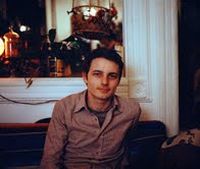 m[m] What occupies your time when you're not making music?
Kyle Lately not enough traveling or adventures have happened, more wine and cheese binges than I'd like. Living in a quiet and creepy neighborhood in Brooklyn has been my surroundings for some time now and I'd personally like to get out. I'd much rather be in Europe right now.
m[m] Do you have specific places you'd like to visit in Europe?
Kyle I'd really like to see Bordeaux, a lot of Eastern Europe, Prague, Poland, Berlin, Latvia ... I could go on and on. I wish I could be there most of the time.
m[m] What's next for you?
Kyle That's a good one. Not sure right now. I'm still putting work together but really need to let it soak and see how it turns out, I think. Hopefully a tour or something will surface before another cheesy Kyle Bobby Dunn album arrives.

"Beauty is now underfoot whenever we take the trouble to look." —John Cage
Thanks to Kyle for a short but interesting interview and supplying the pictures for the interview. His most recent album A Young Person's Guide To Kyle Bobby Dunn is now available on Low Point Records
Serdar Yegulalp