The fire is lit [2005-01-02]In the early nineties Earache, back then an underground label specialised in death metal and grindcore, signed a band called Confessor. The quintet from North Carolina wasn't typical for the label and even in a broader sense rather unique. Their complex structures with prominent places for intricate drumpatterns and very high vocals quickly condemned Confessor to the 'love 'em or hate 'em'-section.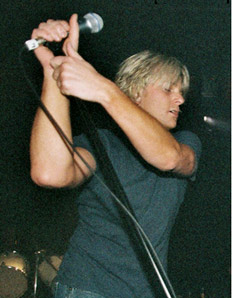 Hibernation
It only lasted for two demo's and for Earache two EP's and one full-length CD. Subsequent touring created an ambivalent buzz in the audience around the 'difficult' sound of the band but then it suddenly ended. "It wasn't one thing in particular" says singer Scott Jeffreys, "We had just finished Gods Of Grind (with Carcass, Cathedral and Entombed) and we were supposed to record a second album for Earache but they decided not to. We, on the other hand, got a bit tired of the industry and just wanted to do our thing". Bassplayer Cary Rowells and drummer Steve Shelton continued making music in outfits like Fly Machine, Loincloth (who released a, now out-of-print, 7" on Southern Lord) and Scott started Drench with Confessor's current producer Dick Hodgin (formerly manager of Corrosion Of Conformity).Ivan
Then doom struck original guitarist Ivan Colon in 2002: "Ivan passed away due to cardiac complications. The bossily caught a flu-type virus, feeling achy and sick. Then the virus just attacked his heart. It's rare but it does happen. Of course we miss him greatly". In his memory the band decided to play a reunion gig to raise funds for Ivan's widow who was left in debt as Ivan wasn't insured at the time. "So we decided to do one show in our hometown Raleigh, NC as a benefit to help Julie with paying the bills. On stage we realised that everything was still there. The fire wasn't just smoldering anymore, we were ready to light it and that's what we did."I am what I am
Back in the day the vocals seemed problematic for many people, particularly those coming from the death metal angle that Earache represented, yet they were a unique element in the sound of the band. "I guess the older stuff is hard to take for some", says the man responsible. His style seems to have changed a bit over the years: "there is no reason that vocals would not be palatable. There's much more harmonies and different things going on with the vocals now". A high voice seems typical to the region of power metal and old school heavy metal, but those can't be considered influences: "I do have some vocalists I really like, but they are not metalsingers. I listen to Radiohead, Björk, Portishead, Baxter and I must admit to liking Alice In Chains quite a bit. But generally I just sing like I sing and that's it".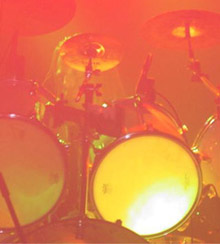 Back for good
It's been about ten years since the band split up. These days doom metal is booming with many bands trying to add something unique to the scene. What can Confessor add to the everflowing stream of CD's? "Well, I think it's a great chance for people to see what we are about. I mean, we have some doomy parts in our songs on our demo-EP Blueprint Soul, but some songs aren't right in line with the old material. We like to mix things up a bit, so you don't know what to expect in the next song". After all those years the band is motivated by a tremendous desire to record and release another album: "I don't think we were finished with what we wanted to say years ago so now want to get our chance and make our mark. Of course we see things in a different light now, in general we are just more mature". The first thing on the list is a recorddeal: "Yes, we are talking to a few companies but nothing is signed yet. If we don't get a deal we will release it ourselves. So we'll have to wait and see what happens." In the meanwhile word should be spread that Confessor is back. "I invite everyone to check out he new tunes at the site and into the Confessor-cult. We appreciate all support from those already in the Cult and hope to see you on festivals and some specific tours!" In the meantime you can get a taster by getting the 3-track demo-EP.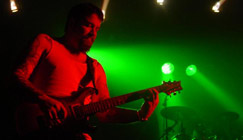 The fire is lit
In the early nineties Earache, back then an underground label specialised in death metal and grindcore, signed a band called Confessor. The quintet from Nort...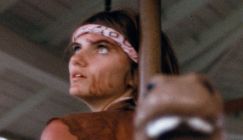 Death Screams - Death Screams( Bl...
Death Screams is an early 1980's North Carolina set slasher- featuring corny 'n' camp dialogue/ characters, some neat brooding stalk scenes...