A Strange Sonic Solstice [2021-07-21]

Active since the late 1970s, Martyn Bates is one of the more distinctively creative figures to appear from the British post-industrial/ experimental scene of the period. He's most known as one half of Eyeless In Gaza- who blended off-kilter English pop, post-punk, new wave, and more. He's been sonically active pretty much constantly throughout the last 40 plus years, and his most recent venture is Kodax Strophes- which nods back/ connects with his early sonic dabblings of the '70s. The project has just recently put out its debut release It Doesn't Matter Where It's Solstice When You're In The Room on Klanggalerie, and it's a wonderful unbalancing record that mixes ambience, psychedelic electronica, field recordings, and general experimental texturing. I tracked down Martyn for an email interview.

M[m]: I believe the origins of Kodax Strophes dates back to the 1970s. Please discuss how/ when the project first started out, and what is the meaning behind the projects name?

MB: This cd release was supposed to be 50% film-works, and 50 % music - that's the way it was conceived. Apparently, it's not possible to produce a disc commercially that can do that for me, so I pressed on with the idea of a release presenting the musical side of things only. I made the happy discovery that this music stands very well all on its own, without the visual component.

So, Kodax Strophes was conceived as a multimedia idea - working continually across it all with the intent to constantly build upon chance/happenstance processes.

The concept overlaps/intercepts with the Dissonance/Migraine Inducers music/concept that I did in 1979. The name Kodak Strophes speaks to all of the filmic elements & impulses that are at work within the project … there's the idea of making music for imaginary films which I have utilised and worked to for many years now - but perhaps never quite so overtly, in such a recognisable form. Everything I've done, the acoustic guitar and voice albums in particular shall we say - on those recordings on some level I am always working in response to pictures in the mind. With the acoustic guitar and voice, it is such a responsive and intimate medium/environment- where sounds vibrate against the chest, travelling through and amplifying within the whole of the body, the mind and body are writ large and the films happen there in the room, in the mind - right then and there. However with this kind of music, this Kodax Strophes music, it is a layered, aleatory experience that penetrates/permeates differently. It is an elusive result that I don't feel able to articulate what it is, or rather - I can't pin it down, and I don't want to - that's why I do it!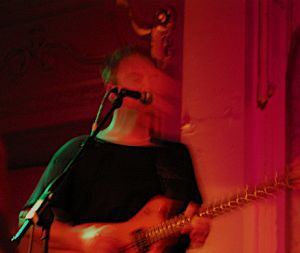 M[m]: You talk about 50% of It Doesn't Matter Where It's Solstice When You're In The Room as being film-based. Do you have plans to release these elements down the line, and can you discuss what the film elements consist of- i.e. is it abstract imagery/ visuals, or is a more firm plot/ structure to the film works?
MB: no plans as of yet to release the visual side of the album - however, some of the visuals are available to view on YouTube and elsewhere
https://www.youtube.com/watch?v=gpmqeniW3aM (SKULLS) https://www.youtube.com/watch?v=REkgfMoONN4 (TRIPLE ECHO AGAIN AGAIN)
It's punk film y'know, experimental cinema, and I make no great claims on its behalf, other than to say of the films they are there - the painting box is ready and it's there to use. There are no stated linear plots, the feeling is for the aleatoric/impressionistic/the collage-like …. gathering strands together, and re-integrating/re-saturating the material until it resonates with the music - forming a private narrative, that the viewer can swim in. As I wrote, recorded, re-processed, worked and put both sound and music together, often the visuals and the music would feed into the other medium, building on an internal feeling, a purely gut-based intuition. Results? = a cut-up, in the same way, that one responds and flips between channels of association blocks and thus 'cuts-up' material when walking down the street. In this way, all one's methodologies, all of these various mechanisms that comprise a person, all the craft, all the skills ... they chime together to create something other, something that perhaps often can't be obtained through more straightforward approaches to the creative process.
M[m]: Thanks for sending over the clips of the visual side of the album- are they all of similar layered shifting woozy imagery? and each features an unmoving figure in its centre- what do you see as the meaning behind these figures?
MB: The shifting imagery/central image idea is meant to be hallucinogenic, as in a dream, as in correspondences, early cinema ghosts, found & collected images, disorientating serendipity - an intrinsically playful investigation of light and sound. So, essentially, yes - these films could be said to be all variations on one big idea - that is, the central figure is the focus around which visual and sound association blocks interact. This saturated approach has much to do with referencing early cinema methods and what really happens when a person looks at an image - that is to say, they complete it, the image-film does not exist without a viewer to witness & complete it. ( Of course, this is true of all art mediums - but with film/cinema there is a far-reaching, piercing instantaneity that other art do not obtain ) . So, no great claims, yes ok - but there is no need for an apology either ...
M[m]: It Doesn't Matter Where It's Solstice When You're In The Room is seemingly the debut album from the project- why is this? and how has the projects sound developed/ changed over its forty-plus years' existence?
MB: The main recording tool/medium that I used 40 years ago was a twin-track Grundig tape recorder together with two cassette tape decks, two microphones, one H & H amp with a 4x 12 `Marshall cabinet + a panoply of electric and acoustic instruments, lots of saturation, lots of overlap … lots of protracted listening, to create the mix.
M[m]: So from your set-up it's fair to say you remain very much old school?- have you ever attempted to add more modern/digital elements in?. Or do you feel that would lessen the feel/ impact of the work?
MB: It is far from Old School! This is a way of combating and re-appropriating "digital etc" presets and off-the-rack pre-packaged sounds and concepts. It's a method of meshing old and new technologies. This mode of work is my current elected modus operandi, and in many ways, it is a response to just such 'modern/digital' strategies as those you've suggested i.e. - the multi-tracking pro-tools way of doing things which I've been working with for countless years now, pretty much since its advent. This method of recording is purely MY personal response when recording and producing stuff in isolation. I see it as a way of side-stepping my regular 'fall-back' default positions - to work in new and different areas in personal terms. ( extensions, development, exploration! ). Don't forget, the 'modern/digital' isn't new news for me, as Eyeless In Gaza were right there in the first wave of deployers of street/cheap synthesisers, inexpensive drum machines etc. I have a wide variety of this kind of experience, especially seeing as how Peter Becker was among the pioneers with all of this, having always been quite the 'studio animal' of the band ( for one period there, he took it all most emphatically out on the road - to the point where he'd be playing bass guitar and, and then miraculously, he'd activate serried ranks of pre-programmed keyboards and drums to flood the stage with sound from seemingly from out of thin air. Its a commonplace now I guess, but for quite a while there onstage, Pete would have a huge monitor screen balancing on top of his keyboards, and people would ask him half-jokingly if he could receive all the tv channels on it. We stopped that kind of approach after a while, however - it seemed too rigid and did not allow for the spontaneity we loved: it left no room for things like improvisation or audience response.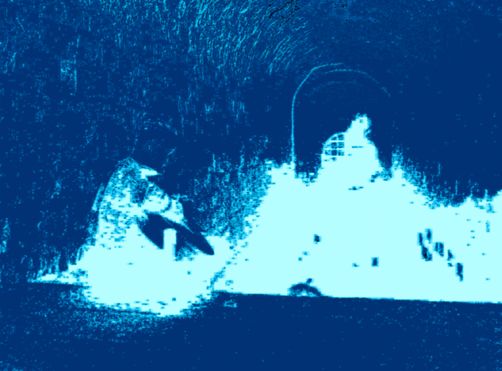 M[m]: It Doesn't Matter Where It's Solstice When You're In The Room is a wonderful disorientating blend of ambience, psychedelic electronica, field recordings, and general experimental texturing. How long did it take to build/ create the album?
MB: Looking at my diaries, the actual thing took around 3 months - but in reality, I've been living with the impulse to make this album for years now. When I recorded the DISSONANCE stuff, Elizabeth S was my amanuensis - and correspondingly it's down to her that I have this 'follow-up' project all these later. It was she that gave me the tools to make this work, Elizabeth S was the person that told me I could do it all, all on my own - the recording, the mixing, the production - and she was right, but I couldn't see it back then. I was so plagued by a crippling lack of self-belief.
M[m]: The album's title and many of the track titles are fairly cryptic giving little of their meanings away- what do you see as both the projects/ albums concept and themes?
MB: There's a playfulness in this music, that I feel is pretty self-evident. The titles reflect mirror different favourite mishearings/sayings/lyrics/songs/tracks/pieces/tendencies/artists that have brought me untold joy along the years, and who continue to still do so. For fun, I can tell you - the title of the album is a mishearing of a line from an Essential Logic tune, Quality Crayon Wax Ok. I Got Inner TV is one of many gossamer lines from Magic Micheal's wonderful Music Belongs To The People. From Zinc Alloy & The Hidden Riders Of Tomorrow comes the title My World, I Mean Your World - its a line from Galaxy. Skull is a gothic nightmare, a bad dream I once had, a Hammer Horror all of my own devising. Dream Galaxies Of Nebulous Opacities was a spoof title that I'd mischievously labelled an unknown Tangerine Dream piece. When I made the Kodak Strophes recording, I thought ..why, I've created my very own 'version' ( the T-Dream piece sounded nothing like my piece, by the way ...)
M[m]: weaved throughout the album are largely difficult to fully discern, but most effective field recording elements- could you detail the origins of some of these, and do you have a fairly large/ growing library of field recordings?
MB: In much the same manner as Dissonance featured free music elements ( i.e. the sound of a chair rigged with contact mics and then played, and … food cooking sounds ... walls and ceilings/lamps/lightswitches being utilised for their noise and acoustic potentials, for example), this particular set of Kodax Strophes recordings utilise field recordings. These were all utilised under the visual umbrella, as sounds to see - for the film component for Kodak Strophes. I don't otherwise have an unused library of field recordings.
M[m]: Is Kodax Strophes a project you have, or could ever see performing in a live setting?
MB: Interesting. I would be interested in making a presentation utilising the film works, developing some new music to them, or maybe a variant on the musical ideas that formerly went with an individual film-work: that might well be an exciting and worthwhile thing to do.
M[m]: You've now been involved in the underground music scene since the 1970's- how do you feel it's changed, both for the positive and negative?
MB: I'm in the middle of it all, ok !!! ... but this interview, it doesn't really feel like the right forum, to me … I feel that whatever I say, it would be wrong depending on perspective. I know how I feel, and I feel pretty much the same as when I started.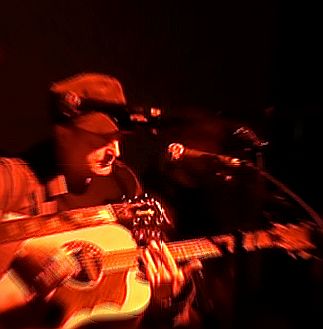 M[m]: What has sonically impressed you in the last six months- be it old or new stuff.
MB: I'm more and more finding older corners in music, corners formerly undiscovered/rediscovered by myself, hidden from me - and that is despite my voracious appetite for new music down the years. So now I'm impressed by the new Twelve Thousand Days cd The Birds Sing As Bells (out late Autumn 2021). I like the Mira Calix stuff, Plaid, Sun Kil Moon . Mary Margaret O'Hara … Always, always Laura Nyro - but that goes without saying. Sandoz In The Rain, by Amon Duul II. Voodoo Acid by Psychic TV. The World Is My Womb, by Nocturnal Emissions. I've got right inside All Around by Pat Kilroy & The New Age, even deeper than I've been these years since it was unearthed. There's an album by The Habbiya, entitled If Man But Knew - I'm right there too, in deep, have been for years now . Otherwise, it is the music of friends that impresses me, mostly.
M[m]: Do you have any plans/ ideas for a follow-up to It Doesn't Matter Where It's Solstice When You're In The Room?, and What other projects have you been working on of late- and how do you feel the whole covid thing has affected your output- be it positive or negative?
MB: The Kodak Strophes approach, that's my modus operandi right now - I'm currently marrying the songs and lyricism of albums such as I Said To Love/Letters Written with all these ways of working I've just outlined to you. Plus I've also been collaborating with Edward Kaspel ( Legendary Pink Dots) and Gordon H Whitlow (Biota / Mnemonists) … there's an album just out See It Alone by Sorry For Laughing. Yet again, this is quite different stuff for me, writing words and song melodies to quite modern classical styled Soundworks and settings by Gordon. There's a follow up Sorry For Laughing album also recorded, more or less completed and scheduled for release in 2022. Gordon and I have also made an album together ( this album is also virtually completed) and the album is based around one long, core composition. My work with Alan Trench, as Twelve Thousand Days is still very much alive and thriving ... this work goes on, continuing to grow and thrive. We have a new cd The Birds Sing As Bells, due out late Autumn on Final Musik … it's our best album to date and I'm frankly knocked out with it, I still have a deep love for word folk psych sayings. Also, I've been overseeing the re-release of some of the work that I did with Mick Harris, curating double vinyl editions of the first Murder Ballads (Drift) recordings, the first of which is out now … It's quite a revelation to hear these again and they still sound striking after all these years … they still resonate at a deep level. Pandemic notwithstanding, as you see my feeling for making new music remains as strong as ever.
M[m]: It's nice to hear the first album you did with Mick Harris have been reissued- how/ when did you first meet Harris, and how did you land up working with him?
MB: Mick I met via the benighted free noise/tapewerks iconoclast Antonym, aka Tony Burnham - writer of publications such as the one-time 'underground bibles' Soft Watch + Metamorphic Journeyman. It began really when Tony played me Dreamt About Dreaming, the first cd by Lull. This seems the perfect foil for the protracted folk song form and Mick and I clicked instantly, and … away we went!!
Thanks to Martyn for his time and efforts with the interview- It Doesn't Matter Where It's Solstice When You're In The Room can be purchased directly from here
photo credits: ELIZABETH S
Roger Batty