Down Ďní Dirty, Yet Cheesy Ďní Camp [2020-09-22]Over the last few years Righteous- part of the Cherry Red family of labels- has released a series of highly consistent & well-rounded compilations under the Lux & Ivy banner. These CD collections focusing in on largely obscure 45ís from the í50s & í60s be it lo-fi rock Ďní roll, crude rockabilly, cheesy guitar pop, Beatnik spoken word/skits,gimmick led rockabilly, devilishly delinquent 50ís anthems, and all manner of novelty fare. For those not in the know Lux Interior & Poison Ivy where The Cramps -the cult US rockabilly/ garage punk/ Gothabilly band - and while the collection is not directly connected to the pair, the spirit of the compilations comes from their passion for collecting obscure 45. Behind the compilation is Dave Henderson- a music journalist who has written for British music magazines such as Mojo, Q, and Kerrang!- we tracked down Dave for an email interview to discuss this wonderful compilation series

M[m]: How/ when did the idea of Lux and Ivy compilations first come about, and how actively involved is Lux Interior & Poison Ivy with them?
DH I read RE/Searchís Incredibly Strange Music book endlessly when it came out and was fascinated by the picture of Lux And Ivy and all their records. A friend had recommended a CD called ĎThe Purple Knif Showí on Skydog which was Lux doing a radio show somewhere; itís not great quality but the tracks were fantastic, then I really got into the whole Crampsí thing and the live show they did at a mental hospital which is on YouTube, the music was so offbeat I wanted to find out more about the record that inspired them. I also dug back to Mad Daddy who Lux namechecks, another out there DJ from the early Ď50s.
I was starting to pick up a few singles, then more and more and just thought they should see the light of day somehow. The first album was way back in 2009, ĎBad Music For Bad Peopleí and was based on stuff The Cramps had covered, then I got a load of playlists from radio stations and read interviews where Lux and Ivy enthused about certain discs, things that I just had to hear.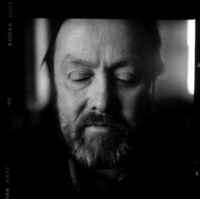 M[m]: Since 2018 youíve put out seven compilations with the Lux and Ivy name on- so clearly theyíve been popular, what do you think intrigues listens about the comps?. And whatís been the best selling of the seven?
DH I think itís a stamp of quality; if Lux and Ivy have raved over a tune, whether it be wild rockabilly, mad novelty, or oddball easy listening, itís got to be worth hearing and from there those artists had more mad tunes lurking. I think all the collections sell pretty much the same, people seem to have caught on and thereís always more to come. Those independent record labels in the States in the Ď50s were releasing stuff without rules, breaking formats, challenging genres, thatís what makes the records so cool, you just canít imagine what it was like when they recorded some of the songs.
M[m]: Please discuss how you go about selecting what to goes on each comp? And more recently with the last two or three of the release have become a lot more themed- did this happen organically, or did you decide to become more focused with your picks?
DH Iíve been compiling CDs and before those cassettes for magazines for over 20 years Ė I still do the MOJO CDs every month Ė and Iíve worked on radio shows, etc over the years, so, it kind of makes sense to me how they fall together and how one track fades into another, hope it does to other people.
The Beatnik collection was just a way to bring together a lot of disparate 45s that all hung around that scene, whether pro or anti, it all had that vibe that made it work. The two soundtrack ones were a nod back to that ĎPurple Knifí CD, where thereís a dialogue between tracks and a theme to hang it all on; I really enjoyed putting those together, itís the kind of thing Iíve done for other people in the past for live events Iíve worked on where you want to create a certain feel in the room.
M[m]: Clearly a lot of the tracks you put on the collections are from old singles- how much remastering is done, and could you discuss some of the more tricky tracks youíve had to remaster?
DH Itís quite a long process in some cases. Some things I can find good quality digital versions, others I rip from vinyl or have several friends who might have rips of certain things. Itís a real shame when you just canít find a decent copy of one track and itís a killer side. When mastering we can do some cleaning up and editing but the whole thing has to flow together so it becomes pretty complex. There are a lot of songs Iíve not included because I just couldnít get a decent sound out of what I had. Always searching, though, so you never know.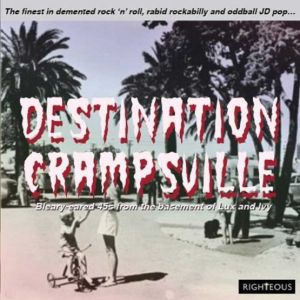 M[m]: how large is the archive/ collection your are getting the tracks from? And what are some of the rare items in the collection?
DH Iíve now got two hard disks; the original one has the equivalent of 15,000 albumsí worth of stuff, the newer one probably has around the same, then thereís another disk where Iíve kept lots of things by genre. To be honest, I keep coming across things that I donít recall and they throw up other ideas, there are so many great records out there that fit into this area, every day is like another trip into the unknown.
M[m]: Any thoughts on up-coming themes for future collections in the series?
DH Iíve always wanted to do a collection of the most depressing songs ever, but thatís maybe another story.
M[m]: one of the more recent series youíve released to date is Terror From The Universe- with this you decided to set the collection out as four fifteen-minute sets that brought together the tracks with film sample- please discuss why you did this for this collection, and is it something you want to continue moving forward?
DH I just wanted to approach it differently and amp up the music by offsetting it with dialogue so it became more of a complete experience. Iíve been most recently editing short films that follow the same route; themed ideas that pull in music and snippets from movies so that there is a natural dialogue and flow to them, again they make sense to me, hopefully other people can follow the narrative.
M[m]: What do you think makes a good compilation- and which out of the six collections youíve put out so far are you most proud of?
DH I think itís all about the flow of music and what you get out of it at the end. Each one is a rollercoaster for me. I have to have all the tracks there and then work through it logically in one sitting. I canít do it over a protracted period, and each track has to flow into the next, I try to keep any space between tracks to an absolute minimum, canít stand dead air.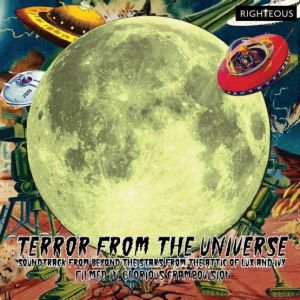 M[m]: Any thoughts about expanding the series out into other formats- for example, a book or DVD?
DH Would love to do both a book and a DVD; the former to turn people on to new exciting music Ė the personal recommendation is always the best route for me - and the latter, Iíd love to make some illustrative short films with footage and music Ė clearances would be a nightmare Iím sure. That said, thatís something to look at this afternoon perhaps. Whether it ever makes a release, who knows, but itíll be fun to put something together to see what it looks like. Iíll let you know how it turns out.
Thanks to Dave for his time and effort with the interview- to buy any of the Lux and Ivy compilations direct head here to here
Roger Batty