Puke Buckets At The Ready [2018-06-26]Armchair film critics are ten-a-penny on youtube, and more often than not it's the same 'classic' films that are been reviewed over & over again. But there are a few channels covering the more transgressive/ edgy fare, and one of the most satisfying & amusing of these is the Unboxed, Watched And reviewed. This sees the channel's host Tanner James covering all manner of unsettling, perverse & plain deranged fare, in his campy, dirty quip ridden, at times surreal & often OTT manner. Recently after two years silence the channel has relaunched, so it seemed an ideal time to caught-up with Tanner for an email interview.

M[m]: What are some of your earliest film/ TV memories- and are there anything in particular trigged your love of Sleaze?
Tanner My first TV memory would be when my parents got a VCR for the house. I was 3, and they told me to go sit upstairs around the corner so I wouldn't see them in case they got electrocuted. They thought that would be traumatic for me. When I was 4 my family would use the VCR to tape things like Punky Brewster, Donna Summer live at Disneyland, Spitting Image, Bachelor party, and Revenge of the Nerds. I remember asking my mom what the word "fuck" meant because I heard it in the movie and she told me it was a "bad kind of sex." So for years after that, I thought "fucking" was some sort of violent sex act. I remember in 4th grade my friend Richard was telling me about the movie The Doors, and how Jim Morrison screams "Everybody fuck" I literally thought he meant Jim Morrison was telling everyone in the audience to start violently raping each other. It wasn't until about 6th grade when I realized, fucking was just straight up sex and it was around that time my love of sleaze started.


M[m]: how did the idea of Unboxed, watched, & reviewed come about? And how do you feel the way you do the show has changed over the years? Tanner I wanted to start collecting obscure unheard of rarities that would really be cool in my collection of already fucked up shit. Every time I would get something I would make unboxing videos for my own amusement. One of the first movies I got was They All Must Die, and I thought it looked genuinely disturbing and I didn't want to watch it alone. So I got out the camera and I started talking to it as if it were another person. A few days later I got bored and decided to look at that footage (which I had no intention of using or sharing or even looking at) and I thought I can do something with this. So I chopped it up, stirred in the unboxing that I conveniently had and did a quick review. When I started the show the reviews were from memory, but as time went on I started to write short scripts around my commentary, but I go on many unscripted tangents that it literally takes me 50 minutes to read 5 pages of notes.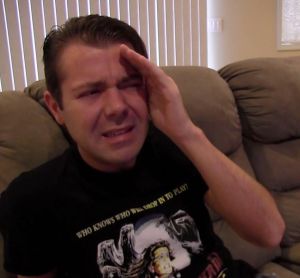 M[m]: during your reviews, you sometimes mention music you've been listening, in particular, dirty/ Sleazy stuff- give us a rundown of some of your faves?
Tanner Fuck Me Forever is an oldie from Connie Lingus which is a personal favorite. It's from the 50s I think and she's just a whore. There is another song called Just The Tip from Bridgette Everett that sounds like a 50s song. I like Butt Trumpet, King Missile (particularly The Miracle of Childbirth). That one is filthy!! Most of the songs from Crazy Ex-Girlfriend are about sex and I listen to those all the time.
M[m]: I love the way you pick-out figures from films & make quips about them- of all the bizarre characters you've come across who would you most & least like to encounter in real life?
Tanner That's a tough one because I talk so much shit about these people even though I love them. Heather Hunter (foam cunt) left a comment on one of my videos which simply read, "oh hell no!" which was great. I would love to meet B movie actress Robyn Griggs, and I would least like to meet Christoper Rage, even though he has passed on. His face is terrifying when he's fucked up as shit and gobbling up shit

M[m]: You've recently relaunched the show after two years off- what made you want to relaunch?
Tanner In March I saw Crazy Ex-Girlfriend Live in Portland and it was such an amazing experience. I haven't laughed that hard in years and it inspired me to want to entertain again! After the show, I went down to their bar area and the bartender recognized me. He was like "You're the guy who watches all those crazy movies!" And it was at that moment I knew that I was going to come back.

M[m]: Talking off you relaunch you started back in great cringe-bound & disturbing form with Kit kat experiment #17. How do you repair your self for watching stuff?. And have you ever stopped reviewing something, and never come back it, because you were so freak-out/ disturbed?
Tanner I always listen to the same record before starting the movie. Frankie Crocker. I got it at a thrift store and I don't know how it became a staple of the show but it did. Anyway, it only has 2 songs on it and during those songs, I do a pre-show where I talk to the camera and attempt to prepare myself for the movie. As far as stopping anything because it was too heavy or sick, never!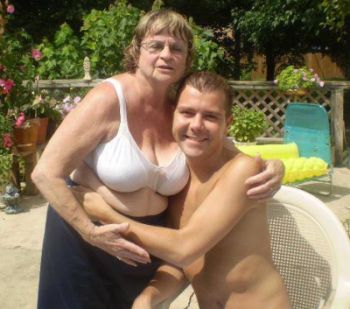 M[m]: Please discuss 10 of your favorite episode from over the years?
Tanner It's hard for me to remember a lot of them. In fact most of them I have never watched again after posting them. Some of my favorites include the "Femmes De Sade/Heather" review. Heather is one of the longest running jokes on the show, and that's where it all began.
Hersheys Kisses is up there because it introduced the Goblin to the show, which led to finding out his real identity, which led to more weird movies, and me owning his autographed record.
I like The Green Elephant episode. That's the one when I drive to Nebraska to prove a point about boredom.
Angels Melancholie was a fun one because I did the whole review in a made-up language with no subtitles.
I like the Halloween ones.
Retard-0-Tron 2 was my introduction to mixtapes and I met a lot of great people through that one.
The Films of Otto Muehl (part 2) was the first episode the puke bucket was ever used in, so that's a classic in my book.
Oh yeah! How could I forget Crimes of Passion? Doing that mime dance was so god damn fun! And the movie was wonderful. Those are a few that come to mind.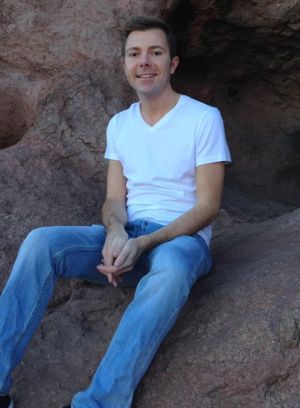 M[m]: What have been some of the most difficult to track down films? And are there any films you are still trying to track down?
Tanner I'd say Hersheys Kisses 2 was hard to find, but I didn't really track it down, it seemed to track me down. There is one movie I haven't been able to find and that is Jamie Gillis's Walking Toilet Bowl. It sounds so good. I haven't seen a Jamie Gillis movie in years and it wound like it would be perfect for the show!


M[m]: You watch some pretty extreme stuff- is there anything you wouldn't watch?
Tanner I don't like to watch things with real death but other than that I'll watch anything as long as its fucked up (legal) and will invite a genuine reaction.
M[m]: You've done a few short films your self-right, and appeared in a few cameos( like in Where Black Birds Fly)- could you give us a rundown of these, and which stand out most to you?
Tanner I've been in a few mixtapes, When Black Birds Fly, Cat Sick Blues (which I haven't seen yet but have been told my scene had the audience dying in Australia) and I am also in the Eric and Shaye documentary (I haven't seen that one yet either). There is the talk of me being in Flowers 2. I'd say Cat Sick Blues stands out the most because they said they wrote the part with me in mind. So when they sent me my lines my character was named "Tanner" which is pretty specific! I improvised most of it I can't wait to see how it fits into the movie.

M[m]: What's lined up next for the show?
Tanner You can expect more horror, sleaze, mixtapes, personal stories about my life, inside jokes, big surprises, and who knows what else!
-----------------------------------

Thanks to Tanner for his time & efforts with the interview. You can check-out Unboxed, Watched & reviewed youtube channel here, and on it you'll find around over 120 videos to check out…so do head over there soon if you enjoy trashy, disturbing & deranged visual fare.
Roger Batty