Killer scarecrows, murderous satanic children, & lo-fi dreamstalkers [2018-01-03]Over the last few years, Intervision Picture Corp has released a great crop of obscure & odd films to DVD – mainly focusing in Short On Video/ Z budget films from the past- taking in horror, sci-fi, soft-core, and comedy genres. It started up as a sub-label of Severin films- the LA-based film production and distribution company but has very much grown to take on its own beast- with the type of films it releases, the package presentation, etc. It's fair to say over the last year the labels become one of my favorites, and I'm always keen to see what great obscure item they've un-earthed & put-out. I tracked down one of the key minds behind the label David Gregory, for an email interview.

M[m]: Why & how did the idea of setting up Intervision Picture Corp come about?.

David Over the years, we had found that we were having to turn certain films down for the main Severin label because acceptable film elements weren't available, lost or destroyed or inaccessible for one reason or another -- an example is Dahmer The Secret Life, a terrific little true crime drama, serious, grim, but the owners assured us the film materials were gone and that their video master from the 90s when it first came out was all there was. We would never have considered releasing a movie shot on film which only had a video master available. We would have been crucified by our audience. We get a lot of flack already if elements are damaged or compromised in some way so an old video master was not an option. This would sometimes cause a lot of frustration because these movies would inevitably fade into obscurity and not see the light of day again anytime soon. The second thing was the phenomenon of shot on video movies from the 80s. Again, not movies we'd put out on Severin but at the time we had a younger chap working with us and he and his pals absolutely loved some of these movies like Sledgehammer and Things and he was always urging us to give them a try. And the third factor was some of the soft adult films we'd picked up over the years which didn't have the euro-cult status of D'Amato or Franco, which were fully worthy of release but necessarily fitting the Severin line. All these factors led us to form the sub-label Intervision Picture Corp - an amalgam of the pioneering 80s UK video labels Intervision and Vipco.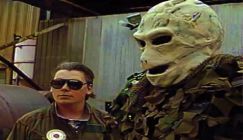 M[m]: Intervision very much focuses in on the more obscure, strange, lo-fi and often SOV movies of the VHS era. Tell us a little bit about how you go about selecting what to release?
David These days one of the members of the Severin team will be approached about or will have read about or remembers from their childhood some obscurity and then share the details in an email chain with everyone else. Then we discuss if we like the picture or what qualities it has which makes it Intervision worthy then we try to track down the owners. Sometimes we're bandying about several titles at once so I lose track but there are three members of the Severin team who are inhumanly passionate about this stuff so I often defer to them on these matters.
M[m]: Most of the label's releases maintain a very retro VHS look( in a DVD format)- who designs these? David I grew up in the early days of VHS. The sights, the sounds and the smells of the video shop are some of the most evocative of discovery, the forbidden, artistry, elation... just a whole world that was unlike anything else. There's no doubt that the influence of this nostalgia plays a part on the retro look. And we work with artists who share this passion so there is a shorthand when discussing what we want and conforming it to the DVD or Blu-ray template and specs. And it extends to the logo and other aspects of the presentation. On Suffer Little Children we used the text from the back of the original VHS box because it was so unique and bizarre. You know the distributors felt they were going to fool punters into thinking this was a real story and that in itself is shocking. However they obviously didn't bother to refine the text or even proofread it so it comes off as slightly surreal... which is completely in keeping with the movie so, perfect in every way.
M[m]: Quite often with the label's releases you manage to track down the original directors/ actors from films for interview. How difficult is it to do this with some of the more obscure & older titles?. And can you tell us any more quirky bizarre stories connected to trying to track down people? David In most cases with SOV films, we're licensing from the filmmakers so not too hard at all. Sometimes hard to find then to license the movie but not hard to get the follow-up interview.
We're always looking for movies that have a compelling story behind them as well, something unusual that offers a window into the creative process of microbudget visionaries. For example, our recent release of Beyond the 7th Door was motivated not only by our interest in the film itself but by our affection for its eccentric creators. The director believes his mission is to use his films and novels to bring people to God! By capturing his worldview in the supplemental features we were able to offer a different prism through which to view the movie.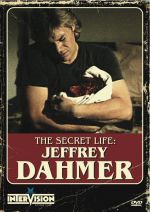 M[m]: Seemingly more often than not you present Intervision reissues of films in their original & often lo-fi form. What's the thought process behind- is it simply that original negatives are hard to come by?. Or do you do it to maintain that authentic VHS feel? David Most films in the Intervision line don't have film elements available. Either they were shot on video, to begin with, or only a video master remains intact. We always use the best materials available to us but making sure the movie continues to be available is our top priority. That said, the fact that most titles are transferred from video sources does give the brand a unified aesthetic.
M[m]: So far the label has released over 20 titles since it's started. Do you have any favorites, and if so please explain why they stand out to you? David I loved doing Suffer Little Children because it was such a piece of legend from that era. Far fewer people actually saw the film than had heard of it as it causes quite a media stir. The good news was that it had aged like a fine wine and still packed a punch. So with the context of the extras explaining all the controversy and the film itself being ripped from the abyss of eternal obscurity, made it a very satisfying release.
David Phobe: The Xenophobic Experiments was a lot of fun to do because it had never had a release of any kind in the past. It was known only to television viewers in the Niagara Falls region. To bring Erica Benedikty's epic sci-fi action vision to a wider audience (and in a form that allows viewers to look behind the curtain of it's making) was a true pleasure.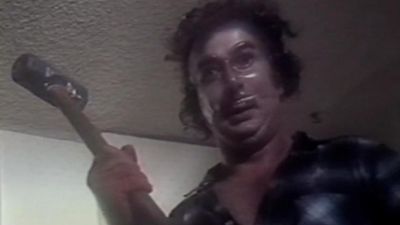 M[m]: As a genre, SOV films are quite often from the states, but recently you released Suffer Little Children, a British SOV film. Any plans to release any more British SOV films? And as a genre did it widely spread into other counties?- I know, of course, the German's had their ultra gory SOV films. David We do have more British SOV in our sights. Can't say what they are until the ink has dried on the agreements.
M[m]: What's lined up for Intervision in the coming months?
David We have lots of exciting things in the works, from documentaries to SOV obscurities to 8MM gore epics. We can't officially say any of the titles, but fans of the Intervision brand will be very pleased.
Thanks to David for his time & effort with the interview, and thanks for Nicole at Serevin for making it possible. You can buy Intervision titles here, and you can follow the label on facebook here Picture credits: pic one still from Phobe: The Xenophobic Experiments, Still from Dark Harvest, pic three cover from The Secret Life Of Jeffery Dahmer, pic four from Sledgehamer.
Roger Batty