Destiny of the Past [2011-10-10]Creative, nostalgic, melancholy and subtle; any one of those words could describe J Orphic. With only three releases to their name; the project has garnered interest with their eclectic brand of ambient and martial sounds combined with thoughtful spoken word pieces and expressive artwork. The projects three releases are: Sulla Terra(2009), Propaganda '900(with Jorvallr also from 09) and Cum Ipse Gratia(2010). A rather enigmatic project, this is their first interview as member Marco was gracious enough to talk with us.

m[m] J Orphic has been creating music since 2005, how did the project begin?
Marco In 2005 JO was just an embryo, some experimental tracks were released but I never sent them to label, an idea was born.

m[m] What are J Orphics' influences musically or thematically?
Marco I was always attracted from strong themes, in the Music, in the Architecture, in the poetry etc., Lucija lived in a communist regime in Zagreb during her adolescence and the theme of the Totalitarian Communism is a source of inspiration for us, the main problem of the Totalitarian regimes are the hierarchs not the ideas…she tells me that in the school the name of their teacher was "Comrade Professor" (eh eh…very humoristic name).
Classic music with Martial themes is the main inspiration for us. Tchaikovsky above all.

m[m] What's the meaning behind the name J Orphic?
Marco This is a private concept that we prefer to not spread

m[m] Is there a goal sound wise or compositionally that you strive for?
Marco There's no particular goal we want to reach, music help us to create our private world, our private austerity, we do not have a propensity to be happy with people and make party with them, our music is for us. We totally support the private circles.

m[m] What comes first, the music or the concept?
Marco The Music comes first, when you have a good sound in your head all the rest (concept and lyrics) are a direct consequence, you do not need much time to create them.

m[m] How much does surroundings and environment influence your music?
Marco The Enviroment influences our Music only if out of our window rains!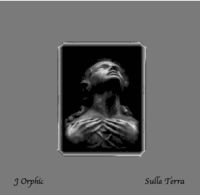 m[m] The ideas behind your first album Sulla Terra (nature and religion) were admirably represented by the music, how difficult is it to entwine your ideas with the music you create?
Marco As said is not difficult to entwine Music with my concepts, when the Music flows from my head the concept (nature, religions or Martial) born alone, I don't need to concentrate much time.

m[m] Was there a certain music or maybe concert you saw that inspired you to become a musician?
Marco I started to be a musician after a concert of Litfiba in 1987, it was another time and that feeling is now dead. I was also vocalist and bass player of a noise/rock band but I don't remember anything about such period.
m[m] Given the turbulence in the world, do you find that to be an influence on J Orphics overall concept?
Marco Todays turbulence does not influence J Orphic, our inspiration comes from XX century, that is also explained in our split "Propaganda 900" released by Skull Line. Such century with its traditions give us the feeling to write music. At the moment our concept is shared with our label UFA Muzak that we feel to be very close to our mentality.
m[m] In addition, do you see J Orphics work as being more of an escape to modern reality or as a comment on it?
Marco We don't want to escape from the modern world; we only trust that the past is always present.

m[m]On your second fall lenght Cum Ipse Gratia the music has evolved to a martial and dramatic (some might say romantic) sounding, what was your inspiration?
Marco The Inspiration of Cum Ipse Gratia is resumed in the first sentence of the open track "Prideful Return to the Fatherland" that recites: "In the XX Century some people had a dream, they believed their dream was the Destiny of the World…", this concept has moved us to write the album, two enormous and opposite ideas that are grown in the fanaticism of the people and are dead with them. Something similar happens also nowadays…but this is another story!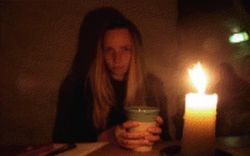 m[m] What's the future for J Orphic? New music, live shows?
Marco At the moment we are working on our new album, the sounds will be very Martial and Neoclassic. All the music has been written by me with the support of the Lucija's spoken words; some friends of us (very known in the Martial/Neofolk scene) will add their voices on some of our tracks; I believe will be a good result. When the Album will be ready I will contact some labels.
m[m] Thanks for your time and speaking with us, any last words?
Marco Do not have fear of God since we will never meet Him. Thanks for your interest in J Orphic!
Special thanks go to Marco from J Orphic for taking the time to answer our questions. For more information concerning J Orphic check out the following sites:
www.myspace.com/jorphic
www.facebook.com/pages/jorphic
www.myspace.com/ufamuzak
Viktorya Kaufholz