Into the Red- an interview with Mack Rabiech Chami [2011-03-22]Chicago based Mack Rabiech Chami is linked to three very different noise projects: Bachir Gemayel which is a mixture of HNW and Harsh noise, Insurgent which is minimalist HNW/ static texturing project and lastly but hardly least power electronics project Koufar. All three projects have a very deep middle eastern interest running through them going from region, war and middle eastern culture. Mack kindly agreed to give M[M] an email interview.

m[m]What first got you interested in noise, and is the one particular
record or track that comes to mind that trigged the insterest? And
what album or track got you started on making your own noise?
Mack The album that got me into noise was Vomir's "No Entertainment" release on At War With False Noise. I found it to be one of the most intense and vicious releases I had ever heard at the time, so of course I dug my grave deeper. As for the album that would get me active in the scene, well its a favorite among many...Brethren's "Savage Inequalities".


m[m]You have three separate main projects: Bachir Gemayel, Koufar and
Insurgent. How did each come about & how do you think each project
differs?
Mack Koufar came about due to the Brethren album mentioned above. Bachir came about for my appreciation and love for harsh noise and harsh noise wall. Insurgent came about as a way to undermine what Bachir Gemayel is all about, instead of fast and loud, it is slow, quiet, and brooding. All of these projects differ completely. Very few share similar qualities.

m[m]You recently announced that Bachir Gemayel will return to been a
Harsh Noise project instead of a HNW project- why have you decided to
do this?
Mack I've decided to do this because I want the project to be much more intense and quick moving. I want the sounds to reflect the name and imagery much better.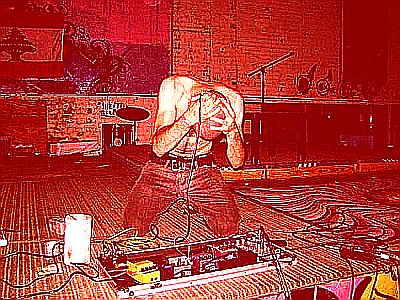 m[m]Most of your work( if not all) covers and is influenced by the
Islamic faith, Middle Eastern life, warfare and troubles…where did
this interest first come about? And has it ever caused you any
problems?
Mack The interest with my background has been around for some time. It was heightened during 2006 when I got to experience the ugly side of Lebanon during Hezbollah's fighting with Israel. My work is mainly influenced by my background (Lebanese Maronite Christian). As for any grief it has caused me, none then what would be expected honestly. While on the only Koufar tour we lost a show due to the project and its political message. I've also gotten back handed comments about terrorism, "blowing yourself up", and other trash that my people do not partake in. Western ignorance is expected always. I'm discussing things that never really made the news nor the history books here. As Odd Future put "It's time to scare white america."
m[m]Last year saw you release the truly epic, heady, brutally and
thought provoking three C90 minute Insurgent box set - A Call To Arms
on the Swedish label HarshFuckedForLife Records. How long did it take to put together this massive work?
Mack The recording process for ACTA was about 6 months in total for the material alone, not the actual packaging and dubbing. Most of the recording was done and completed in the summer of 2009.

m[m]One of the highlights of the four and half hour A Call To Arms box
set is the last side of tape, "The Final Reflection II (Bathing In
Your Glory)"…which is built from complex and interlocking layers of
Arabic chanting. How long did take to source and arrange the layers of
chanting here?
Mack Out of all of the tracks on that release, that track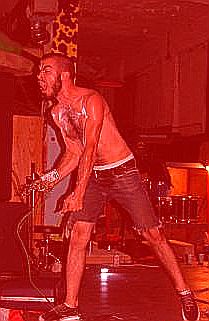 was the quickest way to wrap up the release. I considered doing another track with static, but I figured this would be a great and powerful way to end the release. In all the track took me about an hour to do.

m[m]Can you tell us a bit about where you got a lot of your dialogue
samples that were used for building A Call To Arms?
Mack Youtube. No joke.
m[m]A lot of the work for all three of the projects is sadly now out of
print….what five items in your discography would you like to see
reissued and explain why these works are important to you?
Mack Hmmmm. This is a tough one but I'll try and put together a list.
1. Insurgent - "A Call To Arms" 3xCS
2. Bachir Gemayel "St. Charbel" 4xCS
3. Disgust "Where Angels Fear to Tread"
4. Insurgent "Video Taped Beheading: Ritual Hatred" CS
5. Bachir Gemayel "Guardians of the Cedars" CDr
Mack The first is quite obvious. Out of everything I have ever done, it is the one release I am most proud of. The next two are in the works of being re-issued (hopefully). They need to reach a larger audience. Lastly the other two are both favorites of mine as they are the first releases from each project. I still to this day cannot achieve the same crackling sound that is heard when it kicks in off the first track on "Guardians of the Cedars."

m[m] a few of you releases appeared on your own label Insurgent Records.
Why did you decide to form your own label and why over the last few
years has it been somewhat dormant, and do you hope to put out new
stuff on the label in the future?
Mack I formed my own label due to the fact that I wanted to have material out but no one was interested. The label is dead as Bachir's dream.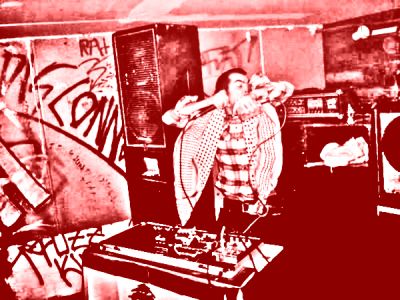 m[m]How often do you record noise, and is it evenly spread between your
three projects?
Mack I record when I feel inspired. It could mean a month in between, weeks, days, etc. I record when I get a solid idea in my head. I do my best to respect the idea of "quality control".
m[m]What other music do listen to other than noise?
Mack Other then noise, I listen to lots of music. It really depends on my mood. Right now I've been playing a steady mix of mo-town, hip-hop, death metal, black metal, dubstep, and drone. Of course there is always stuff that I'm not mentioning. I like music and sound as a whole.
m[m]What have you got lined-up next release wise?
Releases for the future:
Mack - Insurgent "The 99 Names of God" CS (Steel Trap Sadist)
- Disgust/Gnawed/Nyodene D/RU-486 4xCS split (Phage Tapes)
- Koufar/Skin Graft "Revelation: This Country is Mine" collab CS (Phage Tapes)
- Koufar "Machiavellian Theory" CD (Phage Tapes)
- Disgust/Joshua Norton Cabal split CS (Small Doses)
- Disgust "Equalizer" 7" (Narcolepsia)
- Bachir Gemayel "Walls of War" CS (Housepig)
Mack There is always something in the works. Been waiting on some of these things for awhile.

m[m]What can we expect from the new Insurgent "The 99 Names of God tape?
Mack More of the same but handled a bit differently, more feedback as well. Also instead of focusing on insurgents in the middle east, this one focuses on the Chechnyians. Beslin is still screaming.
Thanks to Mack for his time and efforts with the interview. Bachir Gemayel myspace can be found here http://www.myspace.com/wallsofbachir, but sadly like most of the web based resources about his projects it's a little out of date.
Roger Batty