The Urashima & Alo Girl interview [2010-12-07]
Milan Italy based Cristiano Renzoni runs the excellent and mainly vinyl based HNW & harsh noise label Urashima. He's also the mind behind the always creative HNW project Alo Girl, as well as been one part of An Innocent Young Throat-Cutter( the other part been the infamous and highly prolific Richard Ramirez). After much hassling & pestering on my part, Cristiano kindly agreed to give M[M] this rare interview which took place via email.

m[m]what first got you interested in more extreme forms of sound? And what in particular trigged your interest in making HNW?
Cristiano I started listening to noise almost twenty years ago. Once you start it's like a drug. Will penetrate into the body and you just can not help it. Gradually becomes an obsession, a mania. This led me to create a label and a noise project. The approach to the HNW was not immediate. It was like having a sick seed inside me that sprang up slowly in my head.

m[m]What was the first noise records you listened to twenty years back? And what was the first HNW record you heard?
Cristiano Definitely M.S.B.R. - Ultimate Ambience that opened my mind to noise. Even now after 18 years I still think it is one of the best noise record ever recorded. Total Slitting Of Throats was the first Wall of Noise which I crashed against.


m[m]How did Alo Girl project come about & is it your first project? Where does the name come from?
Cristiano Alo Girl is my first project. I started making noise with the batteries and old speakers because I was obsessed with the''noise''. It was an outlet for my mania that threw out his blood, his flesh ... his uncleanness. When I thought of the name of the project I just saw a print with a picture of a girl who answers the phone with a cartoon that says "Alo". I interpreted the meaning of this in a very ambiguous and perverse way so I decided to call my project Alo Girl.

m[m]Your sound with Alo Girl has moved from a mixture of Harsh Noise & HNW to purely HNW- do you think you'd go back to Harsh Noise again & are they any other sounds/ genres you'd like to try?
Cristiano I moved into what I knew well, into what I listened to every day. It may seem limited only hearing noise to some, but I can say that with each new listen I discover something different and exciting and I do not feel the need to venture into other genres.

m[m]How often to you make noise? And whats your set-up?
Cristiano I make noise every time I'm not listening to noise. I like creating my live set in my room early in the morning (or late at night, depending on your point of view) at dawn. My set-up consists of a frequency generator, an oscillator, a few pedals and contact microphones.
m[m]Have you ever played live as Alo Girl? And if not is this something you'd be interested in doing?
Cristiano I have not felt the need to play live ... maybe next year.
m[m]How did the Urashima label come about? And what made to decide to make most of your releases purely vinyl?
Cristiano The desire to create a label was dormant for years in my mind. Last year it burst like a virulent pimple and from the pus came out Urashima. I chose to print on vinyl because I think is the best way to listen to music, any kind!
m[m]Urashima releases have a very distinctive look to them with there mainly black card stock & sliver ink- how did you settle on this as the main look for your releases and what do you see as influence on this look?
Cristiano I wanted to do different layout from the usual to the first two releases, so I decided to print in silver ink on black cardboard. I liked the result so I decided to continue to print the following records in the same way. Now it's become something of a hallmark of the label.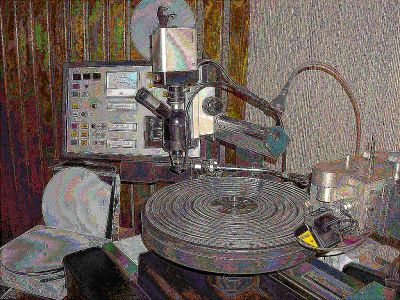 m[m]What's your favourite release so far on Urashima?
Cristiano I love all my releases! I do not have a favorite album. Now I'm listen alot to Black Air 'cause it is the last record that I released ... so until the next!
m[m]One of the exception to your vinyl based releases was the wonderfully grim & plush Buio Omega two C40 box set- Do you plan to do any further tape releases? And as the Buio Omega is sadly now out of print any plans to reissue this?
Cristiano When I planned Buio Omega two C40 box set I wanted to create the same sick feeling that the film exudes starting from the pack, but keeping with the style of my label. Then the valuable sound contribution of some friends created the perfect blend. It was an exception for me to realize the entire project to tape, and I do not think I'll print anything in cassette again, and I do not think the box will get a future reprint.

m[m]Following on from the Buio Omega two C40 box set- have you thought of doing any more film themed collections?
Cristiano Not at the moment, but I do not rule it out in the future maybe do something like Buio Omega in vinyl format. I'd like to create a project dedicated to the greatest Italian sci-fi film ever. I'm talking about Terrore nello Spazio (title USA: Planet of the Vampires) by the great Mario Bava, who besides being the father of Giallo has created this masterpiece of science fiction in the 60's.
m[m]Do you do ever thing related with running of the label? If not who else helps you out?
Cristiano Some friends helped me with some cover art, up to the distribution. I use all my free time to devote to the label.

m[m]Your clearly a huge fan of giallo & horror movies- name your top ten & why they mean so much to you?
Cristiano I'm a really fanatic of Gialli. See a little blood, but they are more cynical, more vicious and more terrible than other genres because they are still much alive and are the mirror of vice and depravity of contemporary society. Among my favorites are the films of Dario Argento and Sergio Martino, then the great classics of the master Mario Bava, and then Lucio Fulci e Umberto Lenzi and Dallamano, Polselli ... pratically all Gialli!

m[m]In 2009 you became part of Richard Ramirez's An Innocent Young Throat-Cutter project- how did this come about?
Cristiano I think it was a natural evolution of our relationship. Richard was the first person that gave me confidence when the label was just an idea by providing two awesome tracks of Werewolf Jerusalem work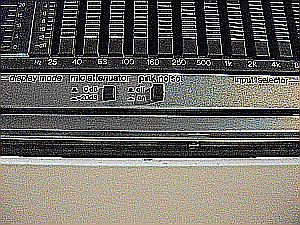 m[m]Still on the subject of An Innocent Young Throat-Cutter- how do you manage to work on noise between you; when your in Italy and Richards in Texas? And have you ever physically met?
Cristiano We have never physically met. Ours is a mental link powered by the same passions and the same obsessions. If you listen to the passage of An Innocent Young Throat-Cutter your head goes into a spiral of violence that produces fear and tension within you ... opening cracks in your head, in your body!

m[m]what's next out for Alo Girl, Urashima and An Innocent Young Throat-Cutter?
Cristiano For Alo Girl are coming out now are some audio works that I recorded between February of last year and August of this year. I'm now working with Sam McKinlay on a new HNW project. For An Innocent Young Throat-Cutter we're planing a cd-r box, among other things. Regards Urashima I'm working on a monumental project- I've started publishing a series of seven inches devoted to the work of Richard. Next year I will release on Urashima in lp artists such as Bizarre Uproar, Nicole 12, Priest in Shit and Vomir. And maybe the reprint of some noise tapes on vinyl too.
m[m]Regards the An Innocent Young Throat-Cutter cdr box- what will this consist of? Will it be old or new material?
Cristiano It will be a box with some new material. Richard and I are working one step at a time. Obviously, the project takes time.
m[m]Can you tell us a bit more about the new HNW project with Sam Mckinlay? Has it got a name yet? What themes will it cover?
Cristiano The project is focused on Gill-man. Sam is truly extraordinary. For audio he has used my recordings made with a contact microphone using water as source mixed with his some works with some deep ocean sample sources. The final mix is awesome. Textural blankets of crunching and cracking all completely stemmed from water noise! For artwork he changed my orignal ideas, and had a brilliant idea of sending a photo on the cover that fits perfectly cover & it's concept. Then I made a little more''dark''. We are still deciding the name of the project from a list of 3 or 4 possibles. In addition, the artwork will be enhanced with a color original poster of the first film from 1954 and an 3D insert with goggles!
m[m] Can you tell us a bit more about the series of seven your doing of Richard's release?? Will it be a seven inch for each project or one per side?
Cristiano It will be release of 14 seven-inch in vinyl format of 14 respective projects / collaborations with Richard inspired / influenced by Gialli. All releases will be limited to 20 hand numbered copies and print quality of the cover and inserts will be the same as Urashima Lp's. Out soon are the first two which are A Lizard In A Woman's Skin and Last Rape. With the A Lizard In A Woman's Skin releases there's also a mini-replica of the beautiful original American film poster.
Thanks to Cristiano for his time, efforts & pictures for the interview. Urashima site can be found here where you can buy direct & hear audio samples.
Roger Batty