Inside Important Records [2007-12-12]Important are one of the most consistent, prolific and varied experimental labels around today in their 6 year existence they've released albums in the following genres; noise, post rock, drone music, folk, metal, improvisation, classic reissues avant- grade, psychedelic rock and the list goes on. Label owner & runner John Brien kindly agreed to give me an interview from Imporant's base via email

m[m]: When, how and why was Important formed?
John: Important was started in the spring of 2001 when I left a job running a record shop in Portsmouth New Hampshire. I have a teaching degree and was planning on pursuing a job in that profession but since entry level teachers make very little money, at least in American public schools, I figured that I wouldn't be sacrificing anything if I took some time and tried to get a label started. Important began as an online store and quickly grew into a label with the release of a Daniel Johnston 7" in 2001 and a Merzbow album in early 2002.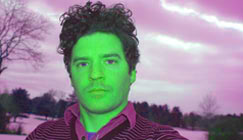 m[m]: who's involved in the label running? And who does what?
John: On a day to day basis Important is two people - Myself of course, and someone who packs mail-order and does assembly when something new isn't put together at a factory. I handle a lot of the publicity - which used to be something that was hired out & we used to have an in-house college radio liaison but he left to run a radio station a couple of years back and wasn't replaced. A lot of graphic design work is hired out though I do a lot of simple layout. Of course, the people who really make important work are the distributors who believe in the label and get the records into shops and the people who buy the records and closely follow what the label is doing.

m[m]: Who decides what will be released on the label? Is it just one person or a group of people who decides?
John: I suppose ultimately it's me who makes the decision but often it comes from careful conversation with friends and colleagues.
m[m]: What's been the biggest and smallest selling release on the label so far?
John: Ocean's debut album Here Where Nothing Grows is, at this point, the largest selling album Important has released. That record has done quite well and continues to pick up momentum. They've been working on the follow up for a couple of years and I'm quite eager to get it out. But, if you're familiar with Ocean you know that nothing happens very quickly so I have no idea when we'll be releasing it.
The smallest selling record was probably an Eleh record that was limited to 400 copies. It sold out immediately but due to the size of the pressing it's our smallest selling record.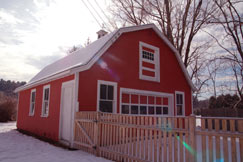 m[m]: List your top ten favourite releasers on the label thus far & why?
John: This probably isn't possible since any given release on Important is my favourite from time to time. I do have a favourite release date, however. If I remember correctly it was late 2004 and my wife was pregnant with our first child. She had to travel for business so I went along. I spent the entire time away in a hotel room working on the January 2005 release date which consisted of Beequeen's album The Bodyshop & Larsen's record Play. Both records were the bands first for Important and they were both masterpieces in their own right. The release date really stands out as the first time I'd realised that Important had some strong momentum and was capable of issuing some powerful records. I think until that point I didn't have a lot of perspective on the label because I'd been inside of it working really hard. Going away to work gave me insight that I didn't have before and both of those records have become powerfully symbolic and highly personal for me.

m[m]: Merzbow has been one of the most prolific artists on important- how did it first come about him releasing stuff on the label & how were you introduced to each other?
John: I was a big fan of Merzbow when I started Important and knew I wanted to do something with him. I'd been turned on to him in college when our radio station, WUNH, had their programming schedule posted outside the studio. I was walking by and saw that they had their off-air hours listed as "Merzbow." The joke being, of course, that they were broadcasting static during off-air hours. We also used Merzbow as a way to get customers out of the record shop I worked at after we'd closed. It was nothing like anything I'd listened to up to that point and I got pretty obsessed with it. He's prolific but for good reason. I don't think that there's a Merzbow record out there that shouldn't exist. He's always exciting.
m[m]:Do you think you'll ever reissue the now out of print Merzbow's last of the analogue sessions & any plans to reissue any of Merzbow's more rare out-of print tiles or another boxset?
John: I'm not against reissuing the Analog box but haven't thought much about it. If there's enough of a demand for a repress of any Important title and the artists are in agreement I'd gladly repress it. Masami and I are always working on new material so it never really occurred to me to reissue old material but now that you mention it I'd love to get my hands on a copy of Mercurated. I bought it when it came out and haven't been able to find it for years. If anyone out there wants to trade a copy for some Important releases I'd be happy to oblige.
m[m]: What are some of your earliest musical memories?
John: Around the age of 4 I was staying at my nana and grampa's house and we had bought some iron-on letters to make a t-shirt. I recall asking my nana to iron-on Black Sabbath for me but she didn't think it was a good idea. My grandfather was an electrical engineer so I think I probably ended up with an AC/DC shirt. He was also a ham radio operator and have massive racks of electronics that made the most wonderful sounds - the influence of listening to him work on it is absolutely immeasurable. Around the first grade I got my first boom-box and I remember walking up my driveway after getting off the bus and seeing my mom up in my bedroom window blasting Phil Collins out of it. I started running towards it as fast as I could & I guess I never stopped.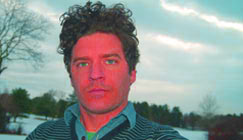 m[m]: What have you got lined up for the next few months release wise?
John: Important has been ultra busy the last couple of years and I've been trying to tone it down a little bit. We just did a couple of Christina Kubisch records that I'm extremely excited about. Coming up there's a comp assembled by James Blackshaw, a Thuja record, Daniel Menche, Tau Emerald, Rameses III, Eleh, Dan Friel from Parts & Labor has a mind-blowing solo record we're doing, some Kluster, the Coil vinyl box set for Ape Of Naples, Kurt Weisman's first solo record which sounds like a modern Van Dyke Parks album. So much stuff it's overwhelming to think about it.
Oh, and a great little Andrew Liles 7" which will become Important's lowest selling release because it's limited to only 200.
m[m]: Do you create any music or sound works yourself?
John:I've been working on music since around the age of 10 when my best friend's parents bought him a Gibson SG and a 4 track for Christmas. He and I have recorded together on and off ever since.
m[m]: Recently you've reissued a lot of out of print, but highly regarded avant garde albums- are you going to continue do so & if so what would you like to see back out again next?
John: Yes, this is something I want to continue to do. I don't think I've spoken publically about this before but at some point in the next few years we're going to be doing a 10 cd box set collection of Pauline Oliveros's unreleased early electronic work. I've got all the masters here and it's a matter of organizing the material and making the whole package as comprehensive as possible. Coincidentally, I recently toured the New England Synthesizer Museum in Nashua New Hampshire and he's got a Buchla controller from the San Francisco Tape Music Centre where Pauline made most of the recordings. You can see it on the cover of the Alien Bog release. It's such a great piece of history and just simply seeing it was very inspiring. There's a good chance that there will be an archival issue of some unreleased early work from Christina Kubisch but that's still at the early stages. There are a few projects in the early stages that I shouldn't talk about incase they don't come to fruition. But yes, this is something Important will continue to do.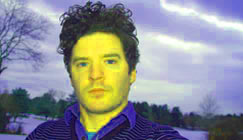 m[m]:Have you had any thoughts of put out dvd's releasers?
John:We've done a couple over the years. The most recent was the Larsen & Friends release of a live performance they did with David Tibet, Baby Dee, Julia Kent & Johann Johansson in the group. It's a fascinating performance paying tribute to the Czech typographer Karel Teige. There's some footage of the performance on
Youtube at the moment. They used music, words & dance to honour Teige's Abeceda & it's just completely beautiful.
We also released a great collection of material from Henry Jacobs that included a DVD of a public television broadcast he worked on called The Fine Art Of Goofing Off. There's footage on Youtube I'd highly recommend checking out - experimental 70's style animation and Jacob's dry wit. The whole thing promotes leisure and laziness. It's perfect.
Thanks to John for his time and the pictures of himself & Important HQ- to find out more and sample some of important varied musical wears check in here
Roger Batty