Best of 2006 [2007-01-19]Another year passed which saw many releases again. Personally I haven't been attending all too well this time: I chose to take a step back to look into the past. With the vast amount of superb music already there that's not yet heard by me I sometimes wonder why there's still artists finding the courage to try and add to that. This of course is my personal observation, which is reflected in my top 3, which contains only old music in which I found more fire than in any new release this year. My fellow writers prove to be more in tune with these times, musically. Enjoy!Duncan Simpson

Triosk - The headlight serenade

Max Richter - Songsa from before

Thom Yorke - The Eraser

Current 93 - Black ships ate the sky

Mono - You are there

John Zorn - Moonchild

Joanna Newsom - Ys

Leafcutter John - The forest and the sea

Feu Therese - S/T

Sigmarsson, Haynes Faulhaber, Waldron, Stapleton - The Sleeping Moustache

Andrew Liles - Mother Goose's Melody or Sonnets for the Cradle

Luc Ferrari - Far west news

Susumu Yokota/Rothko - The distant sounds of summer

Ryan Teague - Coins and Crosses

Adrian Klumpes - Be Still

The Necks - Chemist

Thighpaulsandra - Chamber Music

Jan Jelinek - Tierbeobachtungen

New Discoveries

Miles Davis

Do Make Say Think

Fly Pan am

Herbie Hancock

Max Richter

Sun Ra

Sigur Rós (ignoring the hype for five years turned out not to be the right choice)

Films

Pan's Labyrinth

Casino Royal

Angela

Memoirs of a Geisha

Events

Anthony and the Johnsons with Charles atlas - Turning, at the London Barbican, November
John Zorn Tribute to Derek Bailey and Moonchild - London Barbican, June
Otomo Yoshihides Anode - ICA London, December
Evan Parker's electro acoustic ensemble - Queen elizabeth hall London, November
Katatonia - London mean fiddler, April
Roger Batty
Slomo - The Creep

Merzbow - Houjoue

Matinee Orchestra - Matinee Orchestra

Taylor Deupree - Northern

Hwyl Nofio - Hounded by Fury

Yellow Swans - Psychic Secession

Volcano The Bear - Classic Erasmus Fusion

Nina Nastasia - On Leaving

Circle - Miljard

Scott Walker - The Drift

Andy Ortmann & John Wiese - Recorder out of tune

Ruhr Hunter - Moss & Memory

My Cat is an Alien - Cosmic light of the third Millennium

Boduf Songs - Lion Devours the sun

The Residents - Tweedles

Black Boned Angel - Bliss & Void Inseprable

Current 93 - Black Ships Ate The Sky

Oxbow - Love That's Last

Merzbow - F.I.D

John Maus - Songs

Flim - Ohne Titel, 1916

Xela - The Dead Sea

Celtic Frost - Monotheist

Boris - Pink

The Rita - Thousands of dead Gods

Satyricon - Now, Diabolical

Herr - Vondel's Lucifer- First Movement

Merzbow - Minazo Vol 1

Jesu - Silver

To Live and shave in LA - Horóscopo: Sanatorio de Molière

Head Control System - Murder Nature

The Cherry Point - Night of the Bloody tapes

Phil Niblock - Touch Three

Where - Wererat

WhiteHouse - Asceticists 2006

Wolf Eyes & Anthony Braxton - Black Vomit

Gerritt & John Wiese - The Disappearing Act Ep

Agnivolok - Cherries

Jacob Kirkegaard - 4 Rooms

Goatvargr - Goatvargr

Marcus Fjellström - Gebrauchsmusik

Reissues

This Heat - Out of Cold Storage (boxset)

Sissy Spacek - s/t

Ike Yard - 1980-82 collected

Electric Wizard - Dopethrone

Popol Vuh - Cobra Verde

Aube - Comet

Stelvio Cipriani - Mario Bava Original Soundtracks Anthology Vol 3

New discoverys

Miles Davis

My Cat is an Alien

Electric Wizard


Re-finding folk music

Films

The Innocent

Texas Chainsaw Massacre: The Beginning

When a Stranger Calls

Mission Impossible 3

Hostel

Miami Vice

Click
Martijn Busink
Googoosh - Golden Songs vols 1 & 2 and 40 Golden Hits

Dona Dumitru Siminică - Sounds From A Bygone Age, volume 3

Willie Nelson - Crazy: The Demo Sessions

OSI - Free

Zombi - Surface To Air

Susanna And The Magical Orchestra - Melody Mountain

Opgezwolle - Eigen Wereld

Sunn0)))&Boris - Altar

The Haunted - The Dead Eye

Keiji Haino & Sitaar Tah! - Animamima

Om - Conference Of The Birds

Squarepusher - Hello Everything

Romica Puceanu & The Gore Bros - Sounds From A Bygone Age, volume 2

Beyond Twilight - For The Love Of Art And The Making

Darkthrone - The Cult Is Alive

Killing Joke - Hosannas From The Basements Of Hell

Ikuinen Kaamos - The Forlorn

v/a - Radio Algeria

Jóhann Jóhannsson - IBM 1401 - A user´s manual

Buckethead & Travis Dickerson - Chicken Noodles

Kultur Shock - We Are Coming To Take Your Jobs Away

Khlyst - Chaos Is My Name

Estradasphere - Palace Of Mirrors

Track Addicts - RockStarFunk

Enslaved - Ruun

Slayer - Christ Illusion

v/a - Radio Thailand

Mor Ve Ötesi - Büyük Düşler

Keiji Haino - Reveal'd to none as yet - an expedience to utterly vanish conscienceness while still alive

Ice Cube - Laugh Now, Cry Later

Concerts

Sunn0))), Earth & Richard Bishop - Tegentonen, Amsterdam

Sunn0))) Moog Ceremony - Brussels, Belgium

Zombi - Amsterdam

Mansour & Ebi - Amsterdam

Taksim Trio - Amsterdam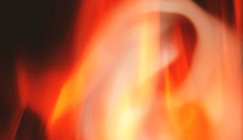 Best of 2006
Another year passed which saw many releases again. Personally I haven't been attending all too well this time: I chose to take a step back to look into the p...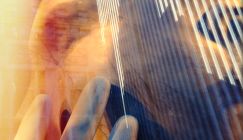 Ümlaut - In The First Wave
Ümlaut is a U.S. electronic project from Queens, New York founded by composer Jeff Düngfelder. His work appears to be thematically & conceptual foc...