And the words Flowered [2005-09-21]Dose One is one of the most recognisable and prolific of the Anticon-collective. He was part of the most well know Anticonn avant-rap group cLOUDDEAD. He has collaborated with many artist's in and out of the collective. Two of his most recent release have been a new solo album called Ha and the great 13 & God album , which was a collaboration between Anticon's Themselves and Germany post rock popster The Notwist. I was lucky enough to have a brief chat with him at the 13 & God London show. Where he kindly agreed to give me a email interview.m[m] When I spoke to you briefly at the London show, you mentioned at the Sonar festival you played with a full orchestra – what tracks did you do? And how did it come about?
Dose One Sonar asked me to do the piece and sent me several different classical compositions to choose from.I had been writing a poem about Subtle's car accident and Dax's injury, it was all I did for the 6 weeks after the crash, and it fit really well over these two Webern pieces. So I made a demo by performing my poems over the webern pieces and sent it back to the orchestra, then we had two days to rehearse it. So things remained very raw and challenging and in the greater scheme of performance it was nice for things to feel fresh and difficult, new I suppose. It's not every day one gets to put their poems to a 40 piece live orchestra. The performances were amazing, I felt very "once in a lifetime" throughout the whole experience...

m[m]The 13 & God album is lyrical full of space imagery. Also I can hear references in the music too, for example the end of Ghostwork, has a very Tangerine Dream-edge to it, how was concept formed?
Dose One More than space, I am drawn to the relative differences in "alone" with respect to scale, the notion of earth hung in space, the acute miracle of living things amongst the raw materials of what's our universe and I suppose that relates to a yearning to feel guided, aimed. Not so small and simply organic in the greater scheme of things. As for the musical tie ins I suppose we are always creating an atmosphere for each song to preside over, both the words and sound selection help one do so. It's just the way we hear our music being made, more a capsule of song than a firework or straight line.
m[m]You sing a lot more on the 13 & God album- was this Just to fit the material or can you see yourself moving towards more singing?
Dose One I go by what I hear on the songs, I can't say I have a word sung verses rapped quota that I go by. I also rap a bit more than I do on the Subtle record. Some poems call for rapping, some lines need to be sung alone. I just try and keep my self guessing toward new vocals.
m[m] For me the running order of the 13 & God album works perfectly. Was the ruining order important to you?
Dose One Yes indeed, I'd say the main determinant for us was having a nice balance between songs where Markus did the vocals and songs where I did most of the vocals, but quite early on the 13 & God songs seemed to find an order for Themselves. On the next record Markus and I will be doing more and more vocals together so we will need a new rule of thumb to order by.
m[m]There's a real jazz edge to a lot of the 13 & God album- does jazz interest you? Ever thought of doing collaboration with a jazz-artist? Say John Zorn or some one similar?
Dose One Jazz huh? Well the Acher's are the sons of a dixieland band dad and all of us are fans of every instrument sound under the sun, save the sound of slapbass. I'd work with Zorn for sure, it would be an honour, no matter what your genre. Gangster is as gangster does.
m[m]I was very impressed by the new songs you played at the show, are you working on a new album or EP yet?
Dose One We will work on a new album next year, the new Notwist and Subtle records are next on our plates for the immediate future and more than anything, we are waiting for Dax to return home and get back in the swing of musicmaking before we give the next record it's once for.
m[m]Themseleve's The No music is soundwise one of the densest and most difficult album, you've put out. It still stands as of one of my favourites, did it take a long time to construct and record?
Dose One It did take a long time to record, Jeff and I didn't necessarily have a hard time making it. At the time we were broke and stressed beyond repair, so making music was difficult. It would remind us of this life we wished we were living, but all said and sung, we had a great time working on The No music ..unlearning song boldly...
m[m] The No Music was the first album to feature the talents of Dax Pierson- how did you meet him?
Dose One I met Dax selling Hemispheres and Slowdeath for rent money to Amoeba (recordstore) in Berkeley. He was a buyer there, and we have been dear friends ever since. The connection was instant and then the music connection was even more clear cut and meant to be...
m[m] On Feb. 24, Dax Pierson's neck was injured in a car wreck when he and his Subtle bandmates were touring in Iowa. The accident shattered his fifth vertebra, which paralyzed him from the chest down, making it difficult for him to breathe. He is now slowly recovering (checkhis site for updates & donations). How is Dax doing Now?
Dose One Dax is well, he now has his wheelchair and his apartment in California. His care group is all set up and the donations to his recovery fund have been amazing.He is currently waiting in Texas to have a serious but necessary operation and another session of rehabilitation. Then he will move back to the bay in January and begin anew. So until then Dax remains resilient and strong, and we remain hopeful.
m[m] Is there a new Themselves records planned?
Dose One Yes...Jesus and Jel and I have all begun to work on the next record...
m[m]You recently did a voice over for an animated film-how did it come about? How long did it take to Complete? Are there plans to put it out on dvd? What's the basic plot?
Dose One The zoo Project was a blast. Chris Ruffatto contacted me and he directed and produced the film. We recorded it all together and worked on all the foley and composition. It took a good year of off and on work, Chris had been working on the film for over three years. It is done now and Awake Films is sending it out to film festivals. Eventually it will see the light of a mass produced day, but I'm not sure when exactly that will be.
m[m] Have you thought of doing anymore acting or possibility of doing your own film?
Dose One Yeah, I feel a gravity towards it, but I'd have to learn to do it my own way, so that will take some time... and luck.
m[m]Any more plans to do another book?
Dose One Yes, Branden, The Pedestrian and I have a few poems we wrote together but it is tough to rush these things you start from scratch. For me the three Subtle records are a book, beginning with A New White, For Hero: For Fool is the next record. I've been writing/editing it for almost three years now. I have begun the third now and would love to compile them when all is said and done, sung and cut.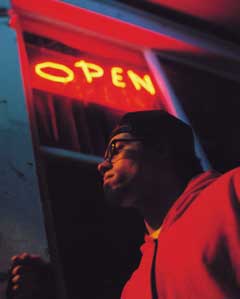 m[m]There's a real surrealist edge to a lot of your lyrics and artwork, are you influenced by any of the surrealist artists, musicians or filmmakers?
Dose One Yes and no, there is a definite fine language and undefined imagery well, to the surreal that makes a certain sense in the world today and for me the most significant works of writing or art are those that surely show someone's particular lenses or personality. The several parts miracle of individuality and self expression and where the real, say George Bush and all things tragic and now are concerned. To me, they are not truly timeless images, the tyrant and world on war's brink are tired plots of a certain folk and human nature. I see Personal politics and the hunt for meaning as the pot Of gold under the 2005 sun... and all dates prior.m[m] I like all of the artwork you have done in the past. I really like the cover work for your new solo album Ha. Have you thought of doing larger pieces of art or putting on an exhibition of your artwork on?
Dose One I am actually writing a proposal for an art exhibition featuring the work of Miss Erin Perry and myself. If all goes well it would be sometime this year in Vancouver.
m[m]Talking of Ha , your wonderful new solo album, which is a heady dreamscape taking in texts from your book The Pelt, can you give us some details of the recording of this?
Dose One Some of its parts date back to five years ago, so the themes and songs there in, sort of run like root beneath all the work I've done since I moved to California and Of Going is the last thing I recorded as a Californian, outside of being time sensitive, it is a collection of my collage, that speaks to my close relationship to my music and inner monolog. Some of the songs is the sound of me alone in a one bedroom apartment for all to long. Some songs are the fleshing out of things I always wanted to do but never had the musical guts to get at. It is the record behind the records, a fall apart saga made for 100 dollar headphones and the sensitive listener.
m[m] How did you start rapping in the first place?
Dose One First time...I was goated into free styling at the Jersey Shore, drunk at the boardwalk on 16 & Jägermeister, then I didn't stop free styling till I was 19. I met my battle crew, The Skill skavegaz, in New Jersey. I started to write verses then I met J.Rawls and the 5deez in Cincinnati. I started writing songs in 1997. I met Jel,Why?, Dibbs, Sole ,Alias, Sluggo and so on in 98. The rest is history.
m[m]Name your top ten favourite records of all time?
Dose One As cliché as it is, no order to them:
Saafir – boxcarsessions
The Notwist - Neon Golden
Robert Wyatt – Dodestan
Buck 65 – Vertex
Boards of Canada - Music Has The Right To Children
Modest Mouse - Everywhere and his nasty parlor tricks
Neutral Milk Hotel - Airplane over the sea
De La Soul - De La Soul Is Dead
Reaching quiet - In The Shadow Of The Living Room
Hood - The cycle Of Days and Seasons
m[m] So what are you working on at the moment?
Dose One For hero : for fool- the new Subtle record will eat all the time I can muster. Then writing the third of the Subtle trilogy, the art exhibit, raw raps for the next Themselves, my most death facing prose for the next 13 & God and I have begun to assemble an ambient record slowly but surely. All at once, but not in unison
m[m]How are you finding living in Canada compared with living in the states?
Dose One Same difference...except now my cat has a loving mother and I have a love and life for my passion to race beside.
m[m] I've always thought that in a lot of ways the Anticon collective has a lot of parallels with the beat generation writers, free and radical use of language and personal documentation of course along with a need to experiment. Do you enjoy any beat writers work?
Dose One Absolutely, I spent some time reading all the beats had to offer and quite a few of the books on my poemcollections shelf are beat born. My favourites are Gregory Corso and Bob Kaufman, two of the lesser known, but they sure could pull the words from their person to page. Both of them also didn't have the half-preachy Buddhist poems, a bit more from the streets I suppose. However some of Bob Kaufman's jazz poetry is terrible. I think we parallel them as well, in some respects: we are held together by the similarities in how we see things, through our respective lens's and our era. We are something middle class.
m[m]Can you give us any fond memory of the start of Anticon?
Dose One The Pedestrian and I recording our cover of Method Man and Redman's cover of Das EFX's Mic Checka and Sole, The Pedestrian, Jel, Alias, Mayo, all of us chanting "iggidy iggidy iggidy" till the neighbours called the police and rightfully so!



Thanks to Dose One for the interview. Get all up to date Anticon news and buying options here, photos by Diane Jones.

Roger Batty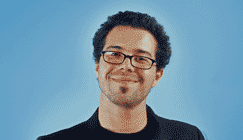 And the words Flowered
Dose One is one of the most recognisable and prolific of the Anticon-collective. He was part of the most well know Anticonn avant-rap group cLOUDDEAD. He has...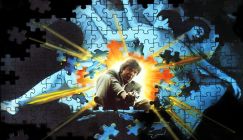 Primal Scream - Primal Scream( Bl...
Primal Scream is a decidedly haphazard & at times conventionally bad cinematic stew of noir tipped sci-fi, horror melt action, and fairly standard cop th...