Entry points and ancestral voices, an interview with Roger Doyle [2005-04-19]For well over thirty years now Roger Doyle has been composing some of the most unique electro-acoustic and concrete music to be found. From his first scores and experiments with cut and splice tape manipulation, to his more recent work with software and live electronics there has been a seam of the epic and the transendal running through his compositions. A seam which had led Doyle from futuristic worlds of vast towers to the more internalised dreamscapes of his Passades. His most ambitious project the vast Babel construct which eventually manifested itself as a 5CD box set to celebrate Doyle 50th birthday in 1999, involved 48 collaborators and took ten years to compose. It was with this landmark in his career that I began the interview.

m[m] I was very interested reading about the compositional process for Babel. The ideas of deconstruction, construction and layering. I think one of the things that I wondered when listening to Babel was how it really got so huge. What were your intentions when you began the project and did you intend it to become such a large complex venture?
Doyle Originally I intended it to be a double CD which would take 5 years to compose, and I did intend it to be complex. 2 years into it in 1992 I met Willie Monigold, a Seattle-based writer and former radio DJ. I had a lot of unreleased back catalogue of pop oriented music and in about 2 seconds I imagined a radio station broadcasting from the tower. Willie and I quickly recorded his part and the KBBL 'Morning Show' was born. I worked with other DJs and voice artists to create 3 other KBBL shows. This doubled the size of BABEL straight away.
I realised it had expanded from 4 to 5 CDs after I had a burst of energy in 1996 in which a lot of new pieces were sketched out. There were times when I thought it would go on growing until my composing days were over (kind of liked the idea of a 6 pack of CDs).
After 9 years (plus KBBL back catalogue preceding that) my wife suggested I bring it out for my 50th birthday. I thought this was such a good idea that I wrapped up the unfinished pieces I was working on and did just that, on my own label Silverdoor.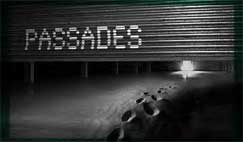 m[m] You mentioned that one of the pieces from Babel, Mansard will be included on the new Unknown Public compilation due this month. This was one of my favourite pieces from the set, it has a very simple beauty to it with the concrete elements mixing with the distant piano playing. It did recall to me some of the late sixties and seventies work of Pierre Henry. Having read about your discovery of his Messe pour le temps présent work, are there any other works by him or the other "old masters" of musique concrete that you have a particular fondness for?
Doyle I have more than a fondness for Stockhausen's Hymnen, which hypnotised me when I first heard it; and The Beatles Revolution No. 9.
m[m] On your website you talk about the software used in Passades being an 'entry point' to the material. In Babel there are also two tracks titled Entry levels, that contain sounds that are almost a stream of consciousness that lead into the tower. This would seem to be recurring theme in your work. Knowing that much of the raw material for Passades is derived from your previous compositions, were you hoping this entry point would lead you to perhaps a new understanding or way of looking at your past work? And what does an Entry point mean to you in a musical sense.
Doyle In Passades the 'entry point' was to an inner world, an ancestral ancient voice that travels to the present and continues into the future. You hear this voice in the Passades. I used the software to find a 'way in'. The film maker Tarkovsky, whose work I admire greatly, said that he couldn't understand why artists look for subjects to inspire them, when the subject is inside them, growing like a fruit. The re-working of material in Passades was not related to understanding my earlier work, simply I did not want to use other people's material.
m[m] This idea of an ancestral ancient voice is an evocative one. With this and the world that you created in Babel in mind, do you consider story telling or more vaguely the opening of doors to other worlds as an important part of your work?
Doyle Definitely not story telling in any conventional linear sense anyway. Doors to inner worlds. Accesssing the powerful unconscious. Tarkovsky again.
m[m] Much of your work seems to have a hyper-real quality to it. Babel's futuristic abstract soundscapes and the Passades slow motion grandeur. Perhaps the piece that most exemplifies this is Rapid eye movements released on United Dairies. How did you come to be involved with Stapleton and United Dairies? And what was the concept behind Rapid eye movements.
Doyle I've never met Stapleton. It was his partner John Fothergill who picked up a second-hand copy of my first LP 'Oizzo No' in a shop in London. He was attracted to the fact that I had mentioned 'electronic and concrete sounds' on the cover. My address was also on the cover (I had brought it out myself) and he contacted me, because he liked the music. I was putting the finishing touches to Rapid Eye Movements at the time.
Rapid Eye Movements is an attempt to capture the dream world we all have, in sound. My dreams have always been very strong, and structured in 'deja vu' ways, as is this piece. It was also my attempt at a 'masterpiece before the age of 30'.
m[m] You have stated that one of the central themes in Babel is that of a Musical language. Many of the compositions involve cut-ups or very short sequences of sound rearranged in a very complex almost overwhelming way. Passades also uses short segments of sound however as opposed to most of Babel the Passades involve a slowing down and drawing out of the material. Are these processes a continuation of your ideas on a musical language?
Doyle Not 'a' musical language, but the multiplicity of musical language. Babel is a celebration of this - it is my 'Ulysses'.
Passades stays in the same frozen-time language throughout. A new departure for me.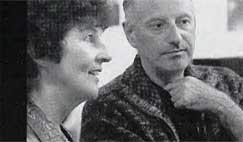 m[m] You have talked before about the software used in the process of composing the Passades, you have also released a double CD of music composed using a fairlight synthesizer. Clearly technology has played an important part in your work. I am interested in your ideas on the use of technology in contemporary music, do you desire a technology that guides and directs the compositional process or one that is subservient to your ideas and simply acts as any other tool?
Doyle Not either/or but both. I use it as a door, but it shows me doors I couldn't have spotted on my own.
m[m] Further to this, do you believe that the 'democratisation of technology' as Myra Davies puts it on KBBL has had a beneficial effect on electronic music? Or are we just having to sort through more rubbish to find the quality work being produced.
Doyle Both
m[m] Volume two of Passades is due for release in the next couple of months, you have already said there is to be no volume three. Have you any thoughts on what your next project may be, are you still interested in entering into long-term conceptual works like Babel and Passades?
Doyle My next project is the formation of an ensemble of musicians which will include low whistle, 2 laptop programmers who play trumpet and electric guitar, a singer of ethnic origin, a keyboardist and myself as director/percussionist.
I'm interested in the (nearly) impossible task of mixing high art, technology, ethnic and popular culture.
The music will evolve through directed improvisation and pre-composed fragments.
It's part of the 25th anniversary celebrations of the music-theatre company Olwen Fouere and myself run called Operating Theatre. It is Olwen Fouere's voice that features mainly in Passades.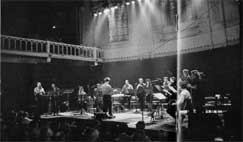 m[m] That sounds very interesting. By your description it would sound like a similar set-up to some of John Cage's large scale performances (e.g. Variations V) or John Zorn's game pieces. Does improvisation play an important part in your music?
Doyle Not sure about it being like anyone else's. Improvisation is very important - another door opener.
m[m] This idea of mixing high art, technology, ethnic and popular culture certainly sounds like challenging proposition. Does your interest in this perhaps stem from your ideas on musical languages. Do you have a desire to unite the different languages of popular culture, high art etc, and to what end?, a more universal musical language?
Doyle It's all part of the celebration.
m[m] Finally are you planning on taking Operating Theatre around the UK with this new project? Perhaps a performance in London?
Doyle It would be nice to get a tour going if I can find an agent.
Roger Doyle releases Passades Volume 2 on BVHAAST in the next couple of months. His Cds may be ordered from the Contemporary Music Center Ireland. http://www.cmc.ie/
For more information on his work visit http://www.rogerdoyle.com/
Duncan Simpson