Failures of the flesh [2004-11-13]The Canadian/American Project: Failing Flesh recently released their debut which offers a creative mix of thrash metal with electronic and other genredefying sidesteps. Tim Gutierrez, responsible for the instrumental side of Project: Failing Flesh along with Kevin 131 with whom he founded the band, informs us on the who-where-why-what of their CD A Beautiful Sickness.
m[m] Vocalist Eric Forrest already made a name for himself with VoïVod and his own band E-Force, Kevin and yourself are rather unknown in the metalscene, what's your background?
Tim Kevin and I have been involved in the metal scene since the early to mid 80's. But yes, it's true we have never turned up in any bands people would have heard of til now. But we were always involved in local bands, tape trading and even did a zine for awhile. We've always kept up with heavy music!! Kevin has produced bands like While Heaven Wept, Brave, Twisted Tower Dire, Grand Belial's Key, Dysrythmia and is currently working with Deceased in the studio.m[m] How did you get Eric to sing in P:FF as he is from Canada and you both are from the USA?
Tim We were trying to get a local guy but none were working out for whatever reasons. After awhile we decided to contact a singer whom we already loved the voice of and thought would fit our music. We found Eric's email and sent him a letter. We started communicating from there and sent him a disc. He was into it and we worked out things to have him come record with us. m[m] Do you record and compose as a trio in the studio or is it more 'long distance relationship'?
Tim Kevin and I write and record the music and then send it to Eric for him to put his vocal ideas on. Then when he comes to the studio the three of us fit on the lyrics and he adds his mayhem. So the end result is definitely the sound of three people.m[m] Your musical style loosely fits in the current post-black/industrial metal style mainly coming from Norway (Dimension F3h, V:28, Red Harvest), did that scene serve as inspiration?
Tim Maybe to some extent. Though not many would really consider us very black metal, as our musical roots and main influences are from different places, we are black metal fans and really like what some of the post-black bands have been up to. They seem to be willing to push the boundaries and add elements from the industrial, techno, experimental, and electronic worlds that are colder and more modern sounding and we have that in common for sure. To me personally, some of the post-black metal is the most interesting stuff out there.m[m] The music presented, if not the entire band, seems to have a strong conceptual basis, can you elaborate on that?
Tim It falls under our band name and is related to the failing of mankind, be it physically, mentally, or socially. Kind of a degeneration thing. Inspiration comes from the human condition I guess. This allows us to cover a wide range of subjects but still have a kind of focus.m[m] There's even a 'medical drama' section on your site dedicated to that concept. What's your interest in this particular subject?
Tim Yeah, that section totally comes from that interest which seems to come naturally. I don't know why that stuff seems to appeal to us, it just does. I watch a lot of shows about medical subjects and read a bit on it too. Not that I'm an expert on it by any means though haha! The medical side of things falls in with our physical failures and a lot of the pictures or whatever we use help us represent that stuff either literally or symbolically.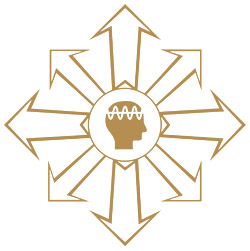 m[m] You're new album logically continues with subject of Siamese twins and the title is Conjoined, I understand the album is already in the works?
Tim The new album is already completely written but we don't put the lyrics on until Eric comes to work with us. We all three fit them in together so I can't say for sure what the concepts will end up as. The pages of lyrics I have to contribute so far for us to work from are not too far off from the first disc but maybe more geared toward the mental side of things this time. Musically it will continue the path with a few new twists added and a little different sonic production so it won't be a carbon copy of the first.m[m] The music you make up in the studio would need more than the three of you to translate to the stage. Or aren't there any plans to take it to the stage?
Tim No plans yet. Maybe in the future shows will happen. We will add guys to round out the line-up if we play live though. Otherwise it will be boring for an audience to watch us play with tapes. There is surely a lot more going on than three of us can do ourselves!m[m] With you futuristic sounding brand of metal the choice of covering Warhead old school godz Venom doesn't seen the obvious one.
Tim It was one of our favorite songs!! Also it gave respect to a band that was a big influence on us. Especially when we were learning to play. Kind of a look back to where we came from in a way I guess. m[m] There's gazillions of records released these days, why should people buy yours? What do you want to add to what's existing?
Tim I don't know. It's cool and heavy and maybe a little challenging and different. There's tons of great stuff out there though so hopefully people will just give it a sample and dig it. Plus, if you buy or album a magic genie will appear when you open it and grant you three wishes, haha!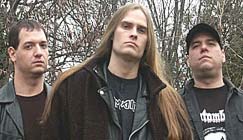 Failures of the flesh
The Canadian/American Project: Failing Flesh recently released their debut which offers a creative mix of thrash metal with electronic and other genredefying...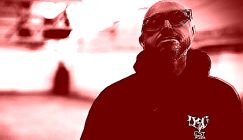 Colossloth - Promethean Meat
Returning to Cold Spring with their latest album, UK's Colossloth continue to plumb the depths of industrial with the rough and crushing Promethean Meat...