Coils of an Arabian Sewer Age [2021-02-10]Last year, shortly after the vinyl release of Contemplating Nothingness, the critically acclaimed third album from Electric Sewer Age. I was lucky enough to chat with musician/producer and general all-round sonic wizard Danny Hyde about his amazing career in music. We discussed his special working relationship with Peter 'Sleazy' Christopherson and his part in the amazing body of work Peter and Jhonn Balance (Coil) left behind when they passed. We also talked about Trent Reznor, the future, retirement, motorcycle accidents and Armenian Dudek players among other things.

M[m]: Contemplating Nothingness, the most recent Electric Sewer Age album is a quite wonderful psychedelic experience, a worthy successor to the work of bands like Psychic TV and Coil. Having started the project with Coil's Peter Christopherson, how do you yourself feel things have progressed since the project's inception? Can I also ask what it was that sparked your creative juices, leading to the recording of this album?
Danny Hyde: I want to say Electric Sewer Age 2( Bad White Corpuscle), which was released in 2014 is one of my favourite things I ever worked on. It was born in 2006 when my marriage was falling apart, and I was about to lose access to the kids, access to the house and access to the studio which I spent a year building and I found myself suddenly at the age of 43, sleeping on peoples sofas back up in London, but my ex-wife, bless her, allowed me into the studio now and again, and Electric Sewer Age 2 was written from despair really, and it was knocked up in a few days. It lived on hard drive for years from 2006 to 2014 when I finally released it as Electric Sewer Age 2, but I still loved that, those first four tracks on that Bad White Corpuscle album.
Electric Sewer Age 3 (Contemplating Nothingness)…I love Arabric sounds; I love the tones. I just wish I could play something like a Dudek or had access to people that could play this kind of stuff. I live in a small village in Surrey. I don't seem to have access to these people. I'm sure they are there, but I'm just too lazy to find them, but I love the Arabic tones so I used samples I had, some of them I recorded myself years and years and years ago from a quite famous Arabic artist I won't mention, but I had the samples sitting around and I just like to manipulate them and see what happens. I was out in Thailand in 2018, I was on a boat travelling near the Cambodian border and I don't know…some of it just came to me in a picture. So as soon as I got back early 2019, I completed it, and that was Electric Sewer Age 3.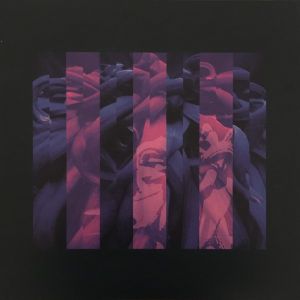 M[m]: Going back to those early days and I was wondering if it felt any different working with Peter on a project such as this as opposed to Coil? Were the working practices any different, and I guess I am wondering if you had the same level of input into the Coil material as you had with Electric Sewer Age?
Danny Hyde: Yes, Electric Sewer Age feels totally different to Coil, Coil was Peter and Geoff's band. Electric Sewer Age…do you know Peter died before we ever got to sit down and compose for Electric Sewer Age. It was always an idea that was floating around and never got round to it. We did those Moon's Milk sessions in about 2008, and Pete died before they were released, so they seemed a natural, obvious first release, because they were starting to float around on the internet, and before long some bootlegger would have knocked them up and put them out, so why not officially release them. I worked with a lot of bands over many, many years…you can imagine a lot of clients, but Coil were special from very early on, it just became a different thing. I mean they were just fun to work with, they allowed you freedom, you'd come up with the most ridiculous idea, and suddenly it would be accepted, and you'd come up with something that was complete rubbish, but you hadn't realised and it wouldn't get laughed out, it would get attempted, at least attempted and then you'd all agree it didn't work but there was a freedom there, a total freedom, but with Coil you were always working for Pete and Geoff. It doesn't matter who became part of the band, it was always their thing and anybody around them felt that. So, they always had the last say, so you were very mindful of that, with Electric Sewer Age I always had the last say, so totally different thing.
M[m]: You have worked with some pretty amazing artists over the years, a real who's who of experimental electronic music. I would really like to know, with whom you felt the most kinship as an artist? Who was the easiest person you worked with, where it all just seemed to flow because you were on that same level?
Danny Hyde: Who I felt a kinship with, well that's easy, Peter. I don't think I've ever had a working relationship with anybody anywhere close to being in a room with Pete. It was almost like a marriage sometimes, you just felt comfortable, you almost knew what the other person would say. Totally no stress, no pressure…fun.

M[m]: I am always interested in how much ownership someone feels for other people's material as they have remixed it. How much do you consider the work you have done with NIN, Coil etc as your own? Do you consider that work to be as creative as something like Electric Sewer Age, and do you feel there is a point at which the original song has been through such an utterly transformative experience that it becomes something new?
Danny Hyde: Good question…funnily enough, no I never felt ownership of a remix. I was always aware it was an artists work. Someone like Nine Inch Nails, the recorded sounds are so beautiful, you know, whatever you did to them, you were going to get somewhere nice. I mean, admittedly "Closer", the version we did was a whole new thing, a whole new rewrite but the original inspiration came from Trent's song. So that's the genesis, but conversely, say with Coil if I went in with a song like "First Dark Ride" or ""Nasser Arab, conversely, I feel ownership of that, obviously, because I was the genesis of the original, wherever it might go I was the genesis, but on the majority of Coil songs, it doesn't matter how I manipulate them, unless Pete gave me an agreed copyright ownership of a portion of it I was aware that it was not mine. In the early days, I was an engineer and then I became a programmer and then slowly around Love's Secret Domain, I was suddenly writing bits, but I was always aware it was their band. It was very clear to me that I was writing, trying to put their hats on. I wasn't writing stuff for me; I was trying to work what they might like. Later on, in the early 90s I was coming up with things myself, and I didn't know, they might like them, they might not. I was not offended. If they liked them, we went with it if they didn't, we didn't. I was always aware it was their band, if it wasn't for Coil, it wouldn't sound the way it did, because yourself, you would write them a different way so you're always aware, that you're trying to please the client if you like. For remixes for other things, say the Scorn remix Dreamspace, I mean that's a total reworking, but again it came from a nucleus of, you know, a genesis of their original idea, so you don't feel ownership of it. But something like Electric Sewer Age I'm writing from scratch, yes, I feel total ownership of.

M[m]:I know you have had a highly successful working relationship with Trent Reznor, how did you come to work together in the first place? Also, we hear a lot of stories in the media about Trent and I wondered what he's really like to work with? He has always struck me as an incredibly creative individual who likes to do things his own way irrespective of the consequences. Would you say this is an accurate depiction of the man?
Danny Hyde: Funnily enough, I only ever met Trent in New Orleans in a studio when we were doing Backwards, all the Nine Inch Nails remixes we were based in London and it was just a question of tapes being couriered by air freight over to us, this was the old days…no internet, well there was internet, but it wasn't being used as it is now. So, we never actually met until we went down to New Orleans, and yeah, he was a lovely guy. Pete and Geoff stayed at his house, me and Drew stayed down the road, which was a shame because it would have been nice to be in the house and involved. But I met him in the studio a few times and we had a few late nights, and funnily enough, the end of last year, being 2019 he phoned me up. I got an email saying this is Trentblah blah blah, and I had to write back and say, "how do I know it's you?" Anyway, he proved it was him and he gave me a ring and talked about the Watchmen thing and stuff like that, and he's a really nice guy from what I can tell, but I wouldn't say I'm an expert and I wouldn't pretend to know the man well. He was Pete's friend, Trent loved Coil, gave them a chance at a remix, Coil seemed to love me, I came as part of the package. If I wasn't there, I guess Trentmight never have missed me, but there we go, these things happen.

M[m]: You were involved in the Coil reissues several years ago. I was sad to hear at the time that they received some criticism, with some hinting that the band would not have wanted the albums to be reissued at all. I'd really like to hear your take on this, why you feel the reissues were needed, and what you think Peter and John would have thought of them?
Danny Hyde: It's funny, just before Pete died…I mean I don't know if you're aware of my story, but after my divorce and loss of house thing I went out to work in Bangkok with Pete, and I had a big motorcycle accident out in Cambodia and I got stuck out there for a while. Anyway, it took a couple of years to get back on my feet, but the end of 2009 I was in this homeless hostel in London, and Pete came over from Thailand, visited me and we went out for a meal and he explained that he wanted to release everything we'd ever done on this codex package. So, all the rough files I had which were now in storage, after my divorce all my machines were living in storage, in one of those vaults that you hire and I said when I get out of the hostel and I get a place I can get access to my machines and we'll go through them and we'll dee everything up. Then suddenly Pete died, and so years later, I didn't have a problem with releasing some of this stuff because I knew it was going to come out anyway. And there are lots of sharks on the internet who are quite happy to press up copies of things and not pay anybody who was there. So, I figured sod it, let's put it out then at least some of the money might go to someone that matters i.e. me. So, I didn't have a problem with it, sure there's going to be backbiters and I understand where they're coming from, they'd like a limited number…it would be great the if artist have a limited number of releases, like James Dean they died early or whatever, and that's the way it was, but the world's not like that, if I didn't release them, they'd be out there anyway floating around, they might as well be in a reasonable package in a reasonable pressing, and it's up to the buyer whether they want to buy them, but the one thing I have done is I've insisted these things are in a reasonable price. I've never allowed a company to print up a very limited number, and in a special poll and stuff we try to keep it affordable, so I don't have a problem. In terms of Pete and Geoff, Pete wouldn't have a problem, but me and Geoff were always clashing, so I'm sure Geoff'd have a little problem somewhere, but he always did, be it my bass drum sound or be it the bassline I just played, that was just the nature of our relationship.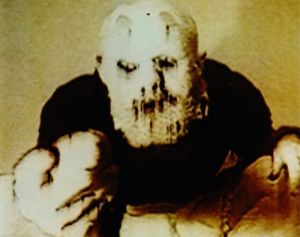 M[m]: Of all the amazing artists you have worked is there anyone you feel stands head and shoulders above all others in terms of their creativity and ability to tune into the spirit of a time or place?
Danny Hyde: I've got to come back to Pete I'm afraid. I mean I did work with this keyboard player once, Peter Vitesse, and I saw him play Mozart with one hand, Beethoven with another hand in different time signatures and different keys. He had the ability to split his brain, he was just incredible, and I realised then I would never be a decent keyboard player after seeing this guy. But in terms of just creating something, that might not be fashionable, but just from you own space, with no agenda, bar "this is what I fancy doing" I'm afraid it's Pete. I never worked with anybody like Pete, I mean everybody else had an agenda of some description, or they had a pressure to conform to something, i.e. were doing a rap song, or i.e. we're doing an acid house song or i.e. we're doing a rock song. I mean it was only Peter who would say "sod all borders" what are we doing today, and to me that was an amazing artist even if not conventionally trained in any musicianship.

M[m]: After such an amazing career, where do you feel your future lies? Have you had any thoughts about your next steps, both in terms of yourself from a personal perspective and also as Electric Sewer Age? Is there anything that you feel is missing from your creative output that you want to bring to fruition in the coming years?
Danny Hyde: It's funny, I was thinking the same thing the other day. I would love to get in touch with players of some kind. I keep thinking I'll put an advert in and try and find some interesting people and then I shoot the idea down because I can't be…well now we've got Covid it's impossible anyway but, it's funny you get all the time in the world to stay at home in the studio and you can't invite anybody in. The next project…Electric Sewer Age has always been more moody experimental stuff, and Aural Rage from a very early beginning, when I decided it must be far away from Coil, has always been a more poppy type thing. Well, the next project I've decided I'm going to mould them because I've got songs in both genres if you like, and it's either going to be Aural Sewer Rage or it's going to be Electric Rage or something. It's going to be a combination of the two and I'm considering it might be the last album. I'm running out of steam, I'm just running out of energy, and there's not a great deal of time left, I mean I'm very aware of that, but you know like humans we go up and we go down, but I'm considering maybe one last album and it will be a combination of Electric Sewer Age and Aural Rage and it will be out early 2021 I think, because of this Covid thing I've had a lot of time to rework songs and get things ready which has been a kind of bonus in a way. Failing that though, if I suddenly discovered there were some Armenian Dudek players down the road and they just made amazing tones I'd get re-energised.

Thanks to Danny for his time & efforts with the interview. The vinyl version of Contemplating Nothingness appeared last year on Hallow Ground.
Photo credits: main front page & menu picture Studio Korat, first in interview pic Contemplating Nothingness album cover, next pic by Francis F, and lastly Electric Sewer Age first album cover.
Darren Charles