From Russia With 'walls' [2017-03-24]Sergey Pakhomov is one of the few people creating & releasing walled Noise/ HNW in Russia- he runs the tape & digital download label Reason Art Records, as well as having his own wall project Train Cemetery. He kindly agreed to give M[m] an email interview, discussing both the label, his project & more.

M[m]: When did you first become introduced to noise as a form? And what was the first noise track or release that made a real impact on you?
Sergey It was in my childhood. I went to music school, and we were taught the history of music (or music theory, I can't remember). And at one of the lessons we talked about concrete music of Pierre Schaeffer. How and where the teacher acquired this record, I don't know, because I understand now that it was very difficult to have it in Soviet Union. However, we were listening to Pierre Schaeffer. It was strange and interesting experience. For the music I heard for the first time, I'll remember it for a lifetime. Also, during my youth, I periodically encountered manifestations of noise from different artists, but did not dwell on it.
The first "noise" album I heard was Innerwar by Brighter Death Now. It was in 1997. I was shocked. At the time we were listening to Black Metal, and none of my friends did not enjoyed that tape. I was proud that I was listening to what others did not understand. This pirate cassette is still laying on the shelf.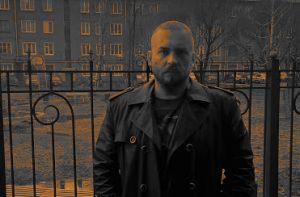 M[m]:Please tell us a little bit about how & why Reason Art Records came about?
Sergey For more than 10 years I did not write music. I didn't do anything that is associated with music. Family, kid, obligations... Now that my son grew up, I'm trying to implement everything that has accumulated in me over the years. RAR is one of the oldest ideas. This idea came to me in various forms and at various times. But one time, when I was talking with my friend Nemanja Nikolic about new albums and where to publish it, I got the idea to make my own label. I posted a question on Facebook, to both authors and fans: "Do you need it?" And with large amount of positive responses, I decided to do it.
M[m]: You mentioned your family/ son- have you played them any of your noise? and if so what was there response?
Sergey Yes, of course, my wife and son know what I'm doing, and they heard a lot of my work. My son is interested in this form of sound art, and perhaps in the future, he will record his own album. But his contribution to my work is great. He paints the cover arts especially for my albums. For example, Cover art for Vomir / Train Cemetery Split split tape was made by my son. Needless to say that the school psychologist was in shock, poor woman was trying to make diagnosis, not realizing that it was painted especially for me. Hahaha!
With my wife, it's more difficult. She can accept only a few of my works. The most of it, she can't even listen. But she understands that I treat this very seriously and she supports me.

M[m]: The label releases from a few different noise & experimental genres, but a lot of its focus is on HNW. What attracts you to the wall-noise genre? And what do you feel makes a good HNW release?
Sergey Yes, I didn't stop my attention only on HNW, but most of the releases are from this genre. I don't know what attracts me to it. Perhaps a strong detachment from other genres. It is difficult to say why I love HNW. For example, if you love your loved ones, you can not say exactly why you love them. But if you understand what qualities attract you, then it is not love. It is a moral benefit. It's same with HNW. I just love it. HNW and my brain are working on the same frequency.
What makes a good HNW release? I think a holistic approach to it, including theme of the album, cover, and most importantly - the sound.
As for the sound - it is voluminous and controversial issue. Everyone has different preferences. For me, a good sound - is designed one, with unusual texture. It can be minimalistic, or rich, multi-layered HNW. The main thing is that it doesn't cause me a headache and cramps, hahaha. But seriously - HNW scene is varied with a huge amount of different types. You only need to find what sounds right to you.

M[m]:You also create you own walled noise under the name Train Cemetery - how did this project first come about?, what the origin of the name? and is it your first project?
Sergey This is not my first project. But this is my first HNW project. I started to make noise in 1999. My first project was called Stygmata Plague. It was a harsh noise project with influence of Death industrial. I recorded several albums, the last one was more close to industrial metal. I got some good feedback from the Russian fan-zines, but that's all over. At the same time, I was working on Dungeon-synth project and an experimental project in the spirit of the Coil. But all this was made for a narrow circle of my friends, and for me personally. Just as creative energy output. In 2015, I started a project called Serp. This experimental electronics was inspired by my favorite band Coil. While working on one of the albums I've done rather harsh background. I realized that this could be the start of a new project. Thus was born Train Cemetery.
The name of this project - it is very personal. All my childhood was linked to trains. I lived next to the railroad. My friends and me often played there. Then one day the incident occurred. We were playing under the freight wagons. A train stood without movement for almost 2 days and we did not feel any danger. What can I say - the children... But the train pulled out and I jumped out of the wagon last, after all the others. I still remember the huge metal wheel that was coming at me. But I managed to jump out, though my back was severely damaged by the bottom of the wagon. That scar still hurts. Since then I have fear of trains. Yes, I use this kind of transport, but only in necessity. So, the name Train Cemetery - is a way of getting rid of my fear. The cemetery of my phobia.

M[m]: Is any of your Stygmata Plague work still in print or online, and if so what do you see as your favorite release from this project & why?
Sergey I have a couple of CDr's and complete discography on hard drive. Perhaps there is something online, but I wasn't searching much. In general, the sound was terrible. It's very different from what I'm doing now. But, nevertheless, my favorite album is in the spirit of industrial metal. It's titled Posterity Of The Dead Seed. I approached writing songs more seriously, and my friend helped me to write the lyrics. And I worked a lot with the vocals. The sound was very dirty, but atmospheric and gloomy. Perhaps I will remaster it and upload it for free. Maybe someone will be interested.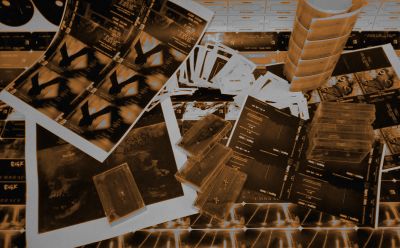 M[m]: Please tell us a little bit about your set-up for the Train Cemetery project? And has it changed since you started?
Sergey Now, someone will maybe be disappointed. Train Cemetery is Digital project. I use special software and microphone noise. Work carried in real time.
Yes, the sound of the project has changed a lot from the early albums. At that time I used the field recordings. Later, I used a specially recorded sounds. On album Ossa, for example, I used three skulls of animals - goat, cow and dog. But later, I realized that all these sounds were lost in the flow of the walls. And I began to experiment with a microphone. But I continue to experiment with live sounds for my other projects.

M[m]: How often do you record 'walls' for Train Cemetery, and do release everything you record?
Sergey I write a lot of material. I do it almost every day, but publish only a small portion of it. I have a tons of walls on the hard disk. And most likely, I will release some of this material, but most of it will remain in the archive.
M[m]: What do you see as the themes behind Train Cemetery's work?
Sergey The themes are of human psychological state. This is not a thought or experience. It's perception of myself at the moment of recording the wall. This is what I feel when I make an album. I don't know how the album will be titled, until I start making it.
M[m]: Moving back to Reason Art Records, so far the label has put out around seventy five releases since it started in August of 2016. Please select you ten favourite releases thus far? And explain why you like them?
Sergey Well, let's start. It's just 10 albums, they are not arranged in order of my preference.
Dosis Letalis "Mass Media". Amazing depth of walls.
Anonymous Masturbaudioum "Asphyxiating Synthetic Obsession". Tremendous energy.
Sleep Column "Rough Depth". The album is very close to me in spirit.
LACH "LACH". This is one of the most stunning works that I heard.
Daggers // Cloaks "А Memorial Of Vanished Joy". Really great sound.
Rien "Russian Tape". If I want to have a toothache, I listen to it. Haha. Very brutal album!
Дисциплина и Порядок «Энтропия». During work, I often listen to this album. It helps me to concentrate.
Eurydyka & Eter "Brotherhood". One of the best albums I ever heard.
Shurayuki-hime "Friendship". S-h Is just one of my favorite HNW projects
N0123NOISE "Tribute to Johnny The Homicidal Maniac". It makes me think.
This albums, which I love the most. But I also love all of RAR releases. I just singled out the top ten.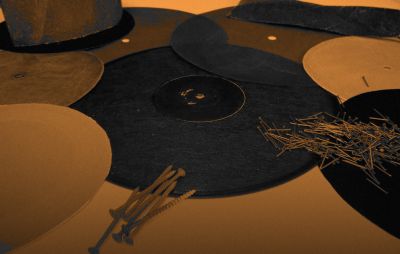 M[m]: You recently set up a second label Minimalist Recs Please explain a little bit more about why you decided to form this. And will the labels out-put differ from RAR releases?
Sergey There are several reasons for creating Minimalist Recs. Some time ago I decided that RAR should be a more «noise» label, and less «musical». I'm a big fan of various sound experiments. Not only in noise, but also in other underground genres. I published a lot of different artists on RAR, who work in different styles. And the label began to grow into stylistic mess. I decided to create a sub-label that would combine musical experiments. Yes, there are works very close to HNW, but with differing experimental approach. And, of course, one of the reasons were my numerous projects, which were very different from what I wanted to see on RAR. I also plan to release more physical releases on Minimalist Recs.

M[m]: You are based in Moscow- what's the general noise & experimental scene like there? And is there really any interest in walled noise?
Sergey Actually, I'm not in Moscow. My town is called Elektrostal. It is located in the Moscow region, 45 km from Moscow. Honestly, I can not say anything about the noise scene of my town. I have an idea to find artists and organize live performances. But it only an idea for now.
As for the Russian scene in general, I am a little disappointed. Of course, we have the great projects, such as Sleep Column, Дисциплина и Порядок (now 6.16.48 / 4.8.3), Demiurge Urizen, DHNW and others. But these are only most known projects, there is much more! Artists just sit at home and make masterpieces. But they only do it for themselves and their friends. I think this is wrong.
And I would like to touch one, not very pleasant topic. There is a problem of extremism in the Russian noise scene. I mean nazism, nationalism, homophobia, religious fanaticism, and much more. I think that's also present in other countries, but specially in Russia. And in my opinion, they are wrong. Not just for being racists, naciz, homophobes, etc, they are wrong for using noise to make their believes more "extreme" and meaningful. Or contrary, they are using these themes to give their (usually poorly executed) noise some deeper meaning.

M[m]: Do you feel Elektrostal & your surrounding environment has an influence on your wall-making?
Sergey Yes, most likely it has. Elektrostal is an industrial town, with few large, metallurgical and machine-building plants. Some parts of the town look like they are from post-apocalyptic movies. Sometimes, I hear the sound of sirens of training alarm. And at night, the factories emit a strange droning sounds. I was born in Moscow, but live in Elektrostal for 14 years now. The first couple of years, these sounds were a little scary for me. So, yeah, I think that life environment affects my creativity.

M[m]: Have you ever or would you like to play live as Train Cemetery?
Sergey Yes, of course I would like that. But in the form in which Train Cemetery exists today, is unacceptable. Someday it will happen, I'm sure. At the moment, I'd love to do a show with one of my projects. Combining static noise and living noise. We will wait and see.
M[m]: What's lined up next release wise for both Minimalist Recs.& RAR?
Sergey In the near future there will be many physical releases in both labels. Now, I try to plan everything. I will not list all artists who will release albums, will limit myself to only a few of them.
RAR: Rien, Sleep Column, Vomir / No-Joy, Bâtards des Villes, Ragk.
Minimalist Recs: K∅, Bold Oxide Lust, Trou Aux Rats.
I would like to express my deep gratitude to all my friends for their support and understanding.

Thanks to Sergey for his time & efforts with interview. Here is Reason Art Records site https://reasonartrecords.bandcamp.com/, and here is Minimalist Recs page https://minimalistrex.bandcamp.com/

Roger Batty