Blackened Shape-Shifters [2012-07-10]Although relative newcomers, the Netherlands' Nachtvorst (comprised of members, Erghal and Leopold) have built a solid fan-base with well crafted music, through their albums 'Stills' and their most release 'Silence'. In many aspects Nachtvorst represent a different side to extreme metal. They are to an extent labeled as black metal, but their music compositions embrace many influences inside and outside of the metal genre. Their main characteristic in their music is their ability to create highly emotive and atmospheric settings. Band member Leopold was gracious enough to answer our questions and delve deeper into the ideas behind Nachtvorst.

m[m]:Have you been satisfied with the release (and reviews) of your latest offering Silence?
Leopold We're very satisfied with the way Silence has been released and received, Code666 has done a really good job with the distribution. We've received a large amount of reviews, the overwhelming majority of which has been highly positive. We've also received positive messages from listeners. It's hard not to be satisfied with that of course.


m[m]:Do you feel the ideas or concepts behind Silence have been generally grasped by your listeners?
Leopold The great thing about our concept is that it doesn't need to be understood. It simply has to be felt. If the listeners have felt overwhelmed or impressed by the size of the universe we create with sound, they have "understood" our concept, even if they don't know anything about philosophy or the sublime.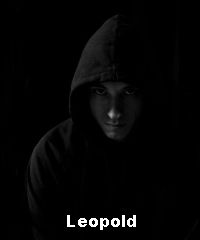 m[m]:How did you integrate Immanuel Kants' idea/theory of the sublime into your work?
Leopold In composing the songs for Silence, I tried to use the dynamics within and between the textures and sounds of different styles of music to create the feeling of a boundless entity, idea or space. I have a certain idea of how the sublime sounds to me, and I've tried to recreate that sound in songs.
m[m]:How did the interest in Kants' theory come about? Why did you think it was important to use?
Leopold While getting my degree in philosophy I became fascinated with the idea of the sublime. I had always intuitively had great respect for art that is able to create that overwhelming feeling of boundlessness. Kant was just one of the philosophers I read that described that feeling, building a coherent theory with it. Because I have always been fascinated by this, I wanted to create something that was able to invoke that feeling. This was our goal in making 'Silence'.
m[m]:Nachtvorst is relatively new (beginning in 2007) what was your motivation or goal in creating Nachtvorst?
Leopold I wanted to create music that was able to invoke a strong atmosphere and emotion. Another goal I've always had with Nachtvorst is to create the music that I personally would like to listen to, but could never find. We have evolved a lot since then, getting closer to achieving these goals.

m[m]:Interesting, learning that you have a philosophy degree and you create
music that leans toward black metal or at least more experimental metal; do
you feel there is a philosophy behind metal music?
Leopold I'm not really all that interested in the classifying of music in genres or scenes, which I think is evidenced in the music Nachtvorst produces. Having said that, I doubt there is a larger overarching idea behind all of metal music. There are too many sub-genres that don't resemble each other much in sound or atmosphere, or are closer to non-metal music than to each other.
m[m]:Did either of you (Leopold or Erghal) have bands or musical projects before Nachtvorst?
Leopold I had met Erghal in previous musical endeavors, and we both had bands prior to Nachtvorst. Erghal is currently involved in a lot of black metal, noise and ambient projects and I'm involved in drone projects. Nachtvorst however, is the main project for both of us.
m[m]:Silence is your first release with Code666 Records, how do you see this union progressing?
Leopold We have inked a deal of 2 albums, so we're still releasing at least one more album with Code666. We're really happy with the way they've helped us in promoting our music, so we are very satisfied with this union.
m[m]:Are there any live performances planned in the near future?
Leopold In recording Silence we already used a session member to record the drums (Niets, from Eindig). This was a good experience and led us to start thinking about live shows. Currently we are looking for session musicians to play our songs and we are experimenting with ways to make our concepts work in a live setting.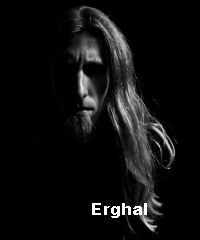 m[m]:Lyrically, what is Nachtvorst about?
Leopold Erghal writes the lyrics to enhance the strength and atmosphere he feels present in my compositions, but we don't share the contents. We want to create a feeling that transgresses language, so we feel that the actual words would work against that.
m[m]:Nachtvorst seems to get categorized with black metal, but there are so many other influences heard in your music. Do you prefer to be uncategorized?
Leopold Categorization is something that I feel cannot be avoided. People will always try to label us as primarily black metal or doom metal, even though we don't feel related to any genre or scene in particular. All we can hope for is that people will take the time to listen to our music and form their own opinion on what it is that we do.
m[m]:That being said, do you consider Nachtvorst as being a constantly evolving band (for example like Ulver- having no boundaries)?
Leopold Nachtvorst has been and will always be evolving. 'Silence' has a very different feeling and sound compared to 'Stills', our previous album. It is possible and very likely that our next work will signify the next step in our evolution and therefore differ greatly from 'Silence' again.
m[m]:Nachtvorst are from the Netherlands, do you feel your surroundings have influenced your music/lyrics at all? Or do you think you are more influenced by emotions and experiences?
Leopold We draw our influences from many places, including our surroundings. I have always lived in an urban environment, so you can feel the sound and feel of the city in what I compose. Our main influences are our emotions, experiences and art we've consumed (e.g. books we've read, films we've seen).
m[m]:How important is creating an atmosphere to your music? What comes first the setting you want to create or the music?
Leopold The atmosphere and emotion come first. I will have a certain feeling or experience and want to transcribe that into music, that is how a song starts. I will then experiment with different themes, sounds and textures to capture what I am trying to invoke in the listener.

m[m]:Thanks for your time! All the best to both of you in your creative endeavors. Any last words?
Leopold Thanks for giving us the chance to talk about Nachtvorst and our work.

Nachtvorst website is here & Silence is now available on code666 records.
Viktorya Kaufholz