A young twist on old traditions [2002-07-01]The last few years a revival of Scandinavian folkbands arose with Sweden as the epicentre. Bands like Garmarna, Hoven Droven, Väsen, Bazar Blå and Gjallarhorn injected the traditional forms with contemporary influences from rock, jazz and dance. In Finland Värttinä did their modern interpretation of Finnish music, as well as Hedningarna with their hybrid of Finnish and Swedish folk. Norway has been relatively silent with exceptions of Sami singer Mari Boine, violinist Annbjørg Lien and a few obscure black metal experiments.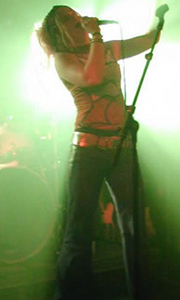 Musical siblings
Now a young band emerges from the area of Trondheim with an amazing new brand of Norwegian folkmusic. Their vocalist and co-founder Gunnhild Sundli has been singing since her early years: "I have been studying traditional vocals since I was nine years old, as well as jazz vocals. Currently I study at musical high-school class in Trondheim." The traditional 'Kveding' style can be heard in Grusomme Skjebne and Liti Kjersti: "It's an old and traditional way of singing, very much used in Scandinavian and Norwegian folkmusic, both vocal and instrumental, like on fiddle and harding-fiddle (fiddle with 4 extra drone strings). 'Kveding' is characterized by the use of 'blue notes', the notes inbetween the ones you can find on the piano. There are also other characteristics, such as 'kruller', 'trinn' and 'bøy', which are different ways of ornamenting the melody." Her brother Sveinung played his fiddle since his early years: "We were nearly born into the folk music scene of Norway. Our parents attended nearly all the folkmusic festivals around the country and brought us along on the road since our big brother Sturla is also a well-known fiddler in Norway." This background and the Swedish folkrevival inspired the brother and sister in making their music.As a duo, Gunnhild and Sveinung debuted as support-act for the Swedish band Garmarna in Trondheim in 1999. The enthusiasm of the audience encouraged the two to form a band. By the end of that year they found two more members and Gåte was a quartet: "We played our first gig outside Trondheim in December 1999, and did a lot of concerts during 2000 - in Norway and Sweden. Gjermund (bass, sax) joined the band in August 2000, and finally in December 2000 Magnus Børmark replaced guitarist Halvor, who wanted to concentrate on his job at Trondheim Television."Spooky traditions
The songs are drawn from various sources: "They're taken from old folkmusic material, from books and archieves. I also use songs I have learned from my folksong teacher, Anne Kleivset. Gåte also composes folkmusic-style song themselves combined with the lyrics of the old female writer Astrid Krog Halse, like the EP song Følgje and the albumsongs Stengd Dør and Skrømt. With traditional music usually connected to conservative (and old) people it makes you wonder if Gåte appeals to young people: "Yes, absolutely. Our audience varies from children and youngsters up to baldheaded elderly! We have done some 'under-18' concerts because we have a lot of fans that can't get tickets at the clubs where we usually play. Not so strange, we are quite young ourselves." Given the age of Gåte's members (16 to 22) and the popularity in Norway there seems to be a good climate for folkmusic: "There is definitely a living folkmusic culture in Norway, especially in the Telemark-area and the westcoast of Norway. We suspect this culture is a bit closed to outsiders and there is not much room for renewing the material. Some in this culture do like what we are doing with the traditions and others don't." Gåte treats the tradition with a modern interpretation, people who translate "tradition" into "conservatism" might not be pleased. My personal impression was that the Norwegians are not as progressive as the Swedish in modernizing the tradition and thus keeping it alive. Are Norwegians more conservative? "I think they are, especially in the vocal folk-music. But, both the Norwegian and the Swedish folkmusic scene have their conservatives and innovators. although I think the innovators have done a lot more in Sweden, than here in Norway".Listening to the EP I noticed most of the songs are rather dark and haunting. How did this come about, is the Norwegian culture so dark? "The lyrics of much of the folkmusic material describe a desperate and hard life, a life where illness and faith, hope and dark destinies went side by side. This is the most mysterious side of the music and we think it is this side of the music that appeals most to the youth of today. But not the whole of the tradition is like this, it consists also of lullabies, joking songs and others." Would the lighter songs apply for a Gåte treatment or will they focus strictly on the dark side? "Most of our music is the more "spooky" stuff, but we also do moll tunes from children's songs - and who knowns, perhaps we do more uplifting stuff later on." The Scandinavian environment creates a 'vibe' as well: "The folk music has always been created in close relationship with nature and the phenomena you can find there, both the beauty and harmony, but also the dark, haunting and spooky dangers - the part we mostly use in our music." With the recording of the forthcoming album, Gåte chose a location that makes nature very present: "Nature always gives you peace and quiteness, and when we chose the site for the recording studio, we picked a calm and nice studio in the middle of nowhere, deep in the Jämtland forests in Sweden, a beautiful location at a farm with horses, fishinglakes and more."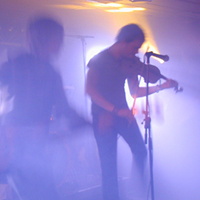 Practical matters
The new CD is being recorded in the studio of Gustav Hylén, formerly trumpeter in Hoven Droven and still producer of the band. "We have been working with Gustav earlier, he helped us recording a demo early 2000. We got to know him when we did a concert together with Hoven Droven in Trondheim in 1999, and he has really been supportive to us." The EP has been produced by Alex Møklebust who played in Seigmen and is in Zeromancer: "We did not know Alex before he saw us at a concert at the westcoast of Norway, in autumn 2001. We were introduced to him by the record company, and have had a good time together since then."The EP has only been released in Norway and Sweden. The upcoming full-length will also be released there for now. Hopefully the CD's will be released in the rest of Europe next year. Until then a European tour is unlikely: "We are planning to do something outside Norway, but this might happen untill 2003. Yet, we don't have any detailed plans, but we are thinking of playing in Germany, Italy, maybe Netherlands and maybe more. Hopefully."Funny coffee
The linernotes of the EP mentions the song Storås is written under the influence of 'funny coffee', please explain? "The term 'funny coffee' is our traditional drink 'Karsk', the combinition of weak coffee and 'heimbrent' (moonshine/strong home brew spirits). Some people do also add sugar in it. Do you want to have a taste?"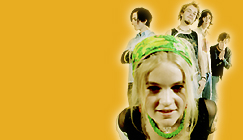 A young twist on old traditions
The last few years a revival of Scandinavian folkbands arose with Sweden as the epicentre.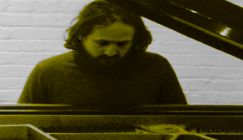 Quentin Tolimieri - Monochromes
Monochromes is a piano-based release that managers to bring together felt-if- at times angular beauty, with creative often textured playing. It's a thr...