Walled-in Sucide [2012-02-03]

Nascitari is an Italian based walled noise project that creates grim, sucidal & black as night walled noise. The project has been in existence since 2009- it started off very much as a fixed & unmoving HNW project, but more recently work has seen the projects sound offer up more movement & creative yet ultra grim moments. The man behind the project Lorenzo N kindly agreed to give M[m] an email interview.

m[m]What first got you interested in noise & in particular HNW? Is there one album or track that made you want to start your own project?
Lorenzo My approach to noise was slow and gradual. I've always had a morbid fascination with anything unconventional and at the same time extreme and violent. Reaching the limit was almost inevitable for me, which led me to eventually collapse into the huge abyss we call Harsh Noise Wall. My origins are rooted in the black metal scene; I'd always appreciated the filthiness and roughness of black metal, but I reached a point where that wasn't enough anymore, and I wanted something totally anti-musical, which drove me to the HN scene. One of the first artists I listened to and that inspired me to create a project of my own was Prurient, but the first time I realized where this project could take me was when I saw Vomir perform. I believe Vomir to be the best way to get initiated to the true HNW spirit.

m[m]You talk about enjoying black metal- what are some of your favorite projects & where you ever in a black metal band yourself?
Lorenzo The groups I'm most interested in are, of course, the ones with the most rotten sounds, like the French band Akitsa, Vlad Tepes, Moonblood, Verge and almost everything by Peste Noire, although I find them a bit too eclectic of late.
I'm also into the Depressive/Suicidal/Funeral scene, especially Xasthur, Abyssic Hate, Trist, Elysian Blaze, Nortt etc.

Lorenzo I am the lead singer and founder of Turin-based black metal band Ater, but I left the band after working on the album "Oltre la Vetta" because they were taking too classic a direction for my personal taste.

Lorenzo I used to also play guitar and to sing (screaming vocals, again) in other Black Metal bands but I never managed to find other people who loved dirty, rotten sounds as much as I do to work with.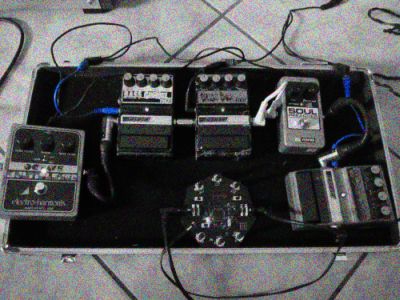 m[m]Tell us a bit about how the Nascitari project came about? And where does the name come from?
Lorenzo Nascitari began in 2009 as a black noise soloist project. My intent has always been to combine typically black metal themes and sounds(e.g. screaming vocals, lo-fi tracks etc.) with a very grim and evocative noise. My first official release and my first physical contact with HNW was a split with Fuckte back in 2010 (ScorzeRecords). After working with Fuckte and after my collision with his wall I could truly understand the direction I wanted to give to my own project.
The name Nascitari is a mutation of the Italian word 'Rinascita'('rebirth' in English): by moving the initial syllable ('re-') to the end of the name ('birth-re') you get a cyclic effect of continuity, similar to rebirth after death. I think this name contains the essential seclusion in the human concept of existence; if death is not possible then there's really no escape from the cycle.
m[m]You call your take on HNW Black 'Static Funeral Noise Wall' or suicidal walled noise - where did this concept come from & why do you think you're so fascinated with Suicide?
Lorenzo The concept of 'Static Funeral Noise Wall' describes my personal approach to HNW: in it, saturation generates a requiem consisting of a slow and closed flow, which includes an out setting suffocation, like an eternal journey in a sealed coffin. In the 'suicidal noise wall', I add screaming vocals and leave the flow a bit more open, to recreate an anguishing atmosphere that gives space to deviant thoughts soaked in desperation.
Lorenzo Suicide has always been considered a deviancy of the human mind, but I believe that the true deviancy is staying alive knowing death is unavoidable, unless one believes in life after death. ... life becomes the insane; knowing becomes the end of the human existence. In the perspective of reincarnation, suicide - as in choosing the 'end'- is a totally useless act, which makes it, in my opinion, simply wonderful. But thoroughly explaining the whole concept would be extremely lenghty and complex. Let's say I'd be happy to explore it further with anybody interested
m[m]Continuing the whole suicide theme, you often perform live with a shotgun inyour mouth… I take it it's not loaded? And how do you think this element connects with your sound?
Lorenzo No, the rifle is not loaded, but that's missing the point. I die None the less, and I die each time I create a wall. I choose to die and I choose how long to stay dead. Death and its simulation are the same based on the principle of 'quantistic suicide'.
Lorenzo The rifle doesn't connect to my sound, as I myself don't connect to it either: my wall changes on its own without any decision on my be half each time I perform and each time I record.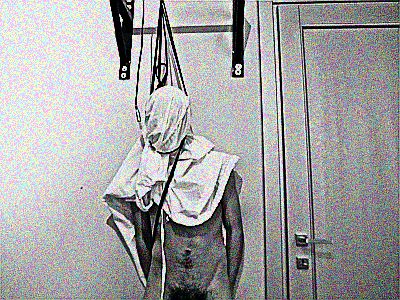 m[m]The Nascitari project's first few releases seemed very much fixed & unmoving blacked walled noise, but some of your more recent release have seen a bit more movement & shift within your noise composition. Do you think this will continue & would you ever see you moving the project into more Harsh noise territory?
Lorenzo I tend to define my work as purely static since during the production, realization and performance I am in a state of total immobility. My set-up is based on randomness, and my main input is in fact basically uncontrollable. When I start recording I can never tell if the movement will be incisive enough to influence the flow and to completely change the wall, or if it will stay constant and make the wall static.
Lorenzo All this to explain my devotion to the absence of will in what I do and to create a wall that's really an entity separate from myself with a life of its own. Of course, I do take decisions and add samples at the end of a recording, but I never digitally alter the nature of my wall.
Lorenzo I will try to create walls that die on their own in the future, so as not to have to even decide the length of my tracks.
m[m]You talk about creating 'walls' that just die out on their own, how are you going to accomplish this & what sort of length 'walls' are you hoping to make this way?
Lorenzo You can create walls that die on their own in three different ways:
1 - By letting the input die to the point where it loses contact with the rest of the set-up. For instance, I used to stab the microphone (which was the input) with a knife until the wall would die. The same can be done by using a clamp to grind the microphone;
2 - By letting the output die off, by using a small amp as output and maintaining the wall extremely saturated until it burns the amp. Naturally, this is an extremely complex and lengthy process;
3 - By using a candle to slowly burn and eventually break off the jack cable.
Lorenzo You can also use fire as input, which is even more simple, since all you need is a panoramic mike and no further effect.
Lorenzo I did an experiment track where the only sound source was fire - since fire has a very similar sound to that of a Wall and especially it eventually dies on its own. I also really liked working with fire because of its symbology, perfect for a funeral ceremony.
Lorenzo In all these cases and different methods, the point is to make the wall last as long as possible, but to still be able to register it entirely.
Lorenzo On the new compilation release "Various Artists_NW" (under Coffin Birth) there's a track I created using only flames as sound source.
Lorenzo I would love to be able to sample an actual crematorium furnace in the future
m[m]How did your label Claustrophilia Records come about & will you keep it purely HNW based release wise?
Lorenzo Claustrophilia was born of my need to give a personal contribution to the HNW scene; I've always liked physically creating my releases so after many self productions I decided to create this label, that will always be related to HNW and similar genres, like ANW.
m[m]Your second release with Nascitari "Cariddi"( on France's Slow Deathrecords) saw you theme cdr's track only track around a huge sea monster from Greek Mythology that's a cross between a dragon, a Snake and a man. How did you come across this creature myth & do you think you'll do any other Greek Myth based release?
Lorenzo I have only a partial knowledge of Greek mythology but I got inspired by this particular creature after a conversation with my poet friend Andrea Leonessa on the real aspect of Cariddi.
Lorenzo The charm of Cariddi is the fact that it's never described in clear detail, so we can't know whether it's a sort of a huge mouth that can swallow boats by creating a water vortex or if it looks more like a reptile. This enigmatic figure became the perfect representation of my sound vortex.
Lorenzo Naturally there are a lot of other interesting characters in Greek mythology so I can't say I won't be using them in the future.
m[m]I was surprised to find out you were behind the deeply grim yet rewarding doomed piano 'n' suicidal wail based project "Tomorrow I'll Shoot Myself in the Mouth". Tell us a bit about how this project came about & as the projects only put on one release thus far (Useless on Smell The Stench) do you plan to do any more with this project?
Lorenzo 'Tomorrow I'll shoot myself in the mouth' is a soloist side-project of mine born of my unusual relationship with my piano. I've always refused to learn an instrument so it seemed surreal to compose tracks on an old, unattuned piano.
Lorenzo The first time I managed to compose a really sad and minimal melody I instinctively started screaming until I lost my voice. Since then, every time I record I end up agonizing and screaming while slamming my head on the piano chords almost without realizing it.
Lorenzo I'm currently working on a new release a real process of deterioration for me...
m[m] Can you tell us a bit more about the new "Tomorrow I'll Shoot Myself in the Mouth" & what can we expect sound wise?
Lorenzo The new album "Tomorrow I'll Shoot Myself in the Mouth" will be richer in elements, although still very minimalistic: the main elements will still be my vocal chords and the piano, but there'll also be drums in this new release, because I think a very slow rhythm can amplify the oppressing and decadent atmosphere of the album.
Lorenzo My main intent is to keep the sound as rotten as possible, so as to metaphorically draw the worms out of the listener's sound system.
m[m]What's you equipment set-up for your work with Nascitari? And how often do you record noise?
Lorenzo My set-up consists of 3 dod distorsors (bassgrunge, buzz box and corrosion), a boss super octave and a compressor. But the input is the main element, as I was explaining previously.
Lorenzo I left my old multi-effect pedal in the basement for a long time, so the internal contacts got burned, which generates uncontrollable waves of casual glitches. Now I use a black death noise synth as input, which has the same uncontrollability because it has open contacts.
Lorenzo Sometimes I record my wall in a particular way with the use of an old magnetophono on a metal reel to obtain a really filthy sound.
Lorenzo I usually record one a week because the end of the week represents the end of one cycle, and I think Sunday is the day of absolute despair
m[m]What have you got lined up next release-wise?
Lorenzo I have an upcoming release with Scorze Records that will range from my first 'black noise' tracks to 'funeral noise wall'. I also have an upcoming split with Poseitrone on A.F.P. Of course, I'm working on a lot of interesting releases in the future with my new label Claustrophilia Records, but I can't reveal too much yet.
Lorenzo Thank you very much for this interview and for the support Musique Machine gives to the HNW scene
Thanks to Lorenzo for his time & efforts with the interview. Nascitari's blog can be found here. The Nascitari soundcloud page can be found here here
Roger Batty