Praise Be [2011-12-20]Mike Mcgonigal is a gospel record collector, expert and writer whose curated and put together this years excellent and varied raw African American gospel compilation "This We Be My Last Time singing". He also put together the equally excellent & varied raw American gospel collection 2009's ""Fire In my Bones"- both collections appeared on Tompkins Square records. Mike kindly agreed to give M[M] an interview discussing the two great compilations, his Gospel record collection and future works.

m[m]Please tell us a little about your background & what first got you interested in gospel music & is there any one single, album or collection which sent you on the collection path?
Mike I've written about music and "the arts" since 1984. I have compiled records since 1986, when I put out my first hard-vinyl 7" with Sonic Youth, the June Brides and two Florida bands you've never heard of. That record accompanied an issue of the fanzine I did at the time, 'Chemical Imbalance.'
As a teenager, I bought every Fred McDowell record I could find. His album Amazing Grace: Mississippi Delta Spirituals By The Hunter's Chapel Singers Of Como, Miss. just blew my socks off and really opened me to the possibilities of early gospel and so-called "sanctified blues." I had no idea what it really was at the time but years later I started to piece together that this album was part of a continuum reaching back to the 1920s and '30s.

m[m] How many items do you have in your collection now & what are some of your most treasured items?
Mike Gospel records or other records? As to gospel -- including black gospel, white gospel and Jamaican gospel -- I have maybe four thousand gospel 45s and not many gospel LPS these days (I'm broke again so I need to eBay a bunch of things). I have maybe 500 gospel LPs.
The most treasured items would most likely be records that I have one (or one of) the only known copies of, such as the two Rev R Henderson 45s and the Bishop McDaniel Lp. The Sister Ola Mae Terrell 45 on Columbia I got the other week is pretty treasured just because I'd never seen one before; I'd only heard her records comp'ed on other records.


m[m]Tell us a bit about how Fire In my Bones the first raw
gospel collection for Tompkins Square came about? How long did it take to put together? And to select the running order?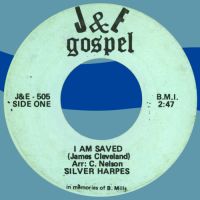 Mike I compiled a record for Mississippi Records called 'Life Is A Problem'; I came up with most of the tracks but Eric at Mississippi did the track order and had the final say for it. Josh at Tompkins Square is a friend. I'd written about a number of his releases over the years. He heard that record on Mississippi and said, "What is this stuff?," and I replied, "Ohhh, that's just the kind of music I listen to all the time; there's so much of it and things similar." So he asked me to compile a record for him and it took the better part of a year to get it all together.
I just wanted to make the most kick-ass raw gospel compilation possible, one that might help to expand people's ideas of what gospel music is, but not in an overly pedantic way. It seemed important to cover the years that hadn't been dealt with in compilations like those John Fahey and Dust to Digital had put together – basically the rock-oriented conception of gospel to many people. I wanted to show how much of that kind of fervor and intensity in those early
Sanctified recordings was still alive, or nearly so. I spent a lot of time on the running order for that. Kevin Nutt served as an advisor and was super helpful in every way. Then it came down to licensing –many of those tracks were licensed from other labels, notably Bruce Watson who owns the rights to the Pitch, Designer and Gusman catalogs.
He was incredibly generous and cool about it. The on the folklore side I got in touch with people like William Ferris, the folklorist and film-maker and author, and he was also very cool about the project.
m[m]How soon after Fire in My Bones did the idea for the second & most recent collection of raw gospel This May be My Last Time Singing come about? And once again how long did it take to put together & decide on the track listing?
Mike It took a little while, and we didn't want to make it a sequel in any strict sense. The second comp. is a lot more subjective, and I liked the idea for it to just be from 45s in my own collection. It didn't take that long, really – a few months this summer, all told?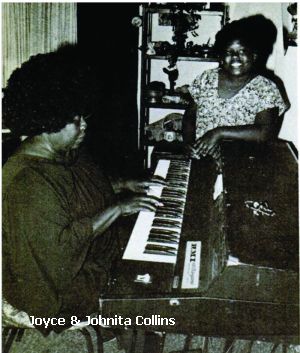 m[m]Do you think each of the two compilations have different primal focus from each other? And what made you decide to set each on different year spans? And do you think this helps make them more different?
Mike The first one is meant to make something of historical statement, while the second comp. is just the best tracks from a stack of 45s I have that I love of music that had never been reissued before.
m[m]What was done production wise to all the tracks of both compilations & were there any particular difficult records that needed cleaning up sound wise?
Mike Timothy Stollenwerk here in Portland, OR is a mastering genius. I feel really honored to be able to work with him, and to be pals with him.
He did a lot of work to help with removing muck and scratches and just helping the songs to sound as alive as possible. On the new compilation, a few of the 45s were pretty trashed, and I probably could have sourced better copies from friends, from other collectors.
But I liked the idea that these were all my own copies of the records, so I stuck with them.


m[m]As most of the two collections focus in on past gospel music-Are there any more modern gospel releases that have impressed you with their raw and quirky charm?
Mike 'Como Now' on Daptone, a various artists LP, is a great record, recorded just a few years ago in that wonderful part of the world an hour or so outside of Memphis where so much amazing music is from.
Most of the known fife and drum music is from that region, the Kimbrough family, the Youngs, Charlie Feathers, the Wilkins family, Fred McDowell lived there, and maybe RL Burnside? I forget. Wikipedia would tell me. Anyway it's such a rich vein for American music (not to mention where the Fred McDowell LP I love so dearly – and which was recently reissued on vinyl), and this collection of contemporary a capella gospel recordings from there is beautiful and deep.
As a whole, contemporary gospel is not my thing. But I appreciate it. I used to be the gospel music editor at Amazon.com (along with other genres). back when they had a lot of music editorial content, from 1998-2003. And for a number of years more recently I was the gospel columnist for eMusic.
m[m] Other than Fire in My Bones & This May be My
Last Time Singing what other good gospel compilations could you recommend?
Mike Compilations? Ohh krikey. There are so many – of different eras and from different eras. I like the way the music was first reissued, on labels like Roots and Testament and Blues Classics and Krazy Kat. I also am incredibly enamored with collections assembled by folklore societies beginning in the 1960s. If you ever see a copy of 'Drop on Down in Florida,' a double LP with great detailed liner notes, you should buy it even if it's crazy expensive.
All that said, probably the single best "gospel" compilation ever put together is probably the 1975 Advent LP 'Sorrow Come Pass Me Around,' compiled by the Memphis, TN-based professor David Evans. It's what I would call raw gospel, and the album covers various traditions, including a capella and different group forms and fife and drum. It's just a perfectly recorded and edited record, an incredible artifact.
Dude managed the impossible feat of having the same song repeated multiple times right in a row (in different variations and sung by different artists) and it's not only incredibly educational but it works perfectly on an aesthetic level. (You try doing that yourself on just a mix tape using the entire world of recorded sound at your fingertips and see how easy it is to do.) The album has been out of print for years but the music will reportedly get reissued soon as part of a CD box set on Dust to Digital.
m[m] Has Gospel music ever spread to any other countries outside the states & do you own any 45's from other countries of a quirky/ raw variety?
Mike I'm not a fan of quirky music, so if I own any "quirky" records, then they were purchased by mistake. I always disliked the music of They Might Be Giants for instance.
That said, yes – gospel has spread in various ways all over the world. I'm fairly obsessed with Jamaican gospel and hope to oversee some reissues of it shortly. Jamaican gospel is amazing; most of what I've heard and collected is from the 1960s and '70s. There are clearly mento or rocksteady elements to the music, as you'd expect. What might be a surprise is how closely the music hews to Southern gospel and country and western music. At least part of the reason for this stems from the fact that radio stations throughout Jamaica used to shut down early in the evening, allowing high-wattage AM stations from the American South to waft in unimpeded.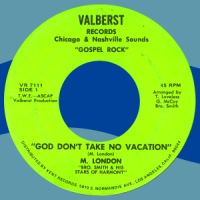 m[m] Are there any plans to do a third collection? Or maybe a book or DVD on the subject?
Mike I'd like to write a gospel book; I need to get some other things done before I try, though.
Along with the great filmmaker Olivia Wyatt I'm going to make a documentary on vernacular traditions in contemporary gospel – family sanctified groups, sacred steel players, shout trombone bands, a capella singers – sometime in 2012 (a hurricane derailed it happening this year). That will be so much fun to do and with Olivia on board
I'm positive the result will be at least visually great.
There are plans to work with the great scholar/ WFMU radio host/ CaseQuarter label head Kevin Nutt on a 4 CD set fully licensed from Nashboro Records for Tompkins Square. It will be a massive overview of tremendous gospel from the '50s, '60s and '70s. Such killer golden age stuff – mind blowingly good music. Cannot wait for that to happen.
m[m] Do you make any music or sound yourself?
Mike I am an awful musician and a passable DJ. I once recorded a sub-Daniel Johnston/ Sebadoh type song and later put it on a compilation I put together – actually the first record I did for anyone else, Soluble Fish for Homestead, ca. 1991. It was a pretty awful song but very sincere. I'd recorded it in 1989, I believe, at Kramer's Noise New York, and it was all about my girlfriend at the time. Later I learned that he was totally hitting on her in the control room at the time while I was singing my heart out to her, and Kramer and I were pretty good pals at the time too – pretty hilarious now though I'd have freaked out if she'd told me then what happened. She waited a few years to tell me.

Thanks to Mike for his time & efforts with the interview. The pictures used through-out this interview are taken from the artwork from "This We Be My Last Time singing", and are © Thompson Square/ Mike Mcgonigal.
Roger Batty