Ten Years Of Important Records [2011-11-23]Important Records is one of the busiest most genre varied labels around, and this year sees them celebrating their 10 anniversary. So what better time to track down the labels owner John Brien to have a chat about the label ten years existence & what he plans for the next ten years

m[m] Give us a bit of insight into the formation of Important records, and how difficult was it to get the label off the ground?
John It has always been a lot of work but I had a decent understanding of how things
worked and knew a few good distributors so it was simply a matter of getting
started and keeping enough money coming in to continue. I was young and didn't have many responsibilities so it was an exciting time.


m[m] Has the way the label is run changed over your 10 years existence? And has the amount of people involved in running the label changed over the years too?
John The label has changed as I've learned how to do the job that I created for myself. The initial concept was to run a record label that functioned like a good record shop: lots of great records and not limited by genre or style. It still functions this way but I can't help but to try to focus more on the music that I love personally and less on the records that I appreciate but might not find myself going back to over and over again. I'm fairly conflicted in this way and the conflict is usually left unresolved.

In terms of staffing, it's always been me full time and one person handling mail-order.
Over the years the mail-order person's duties have expanded and it became a full time job but itís still just two people in an office.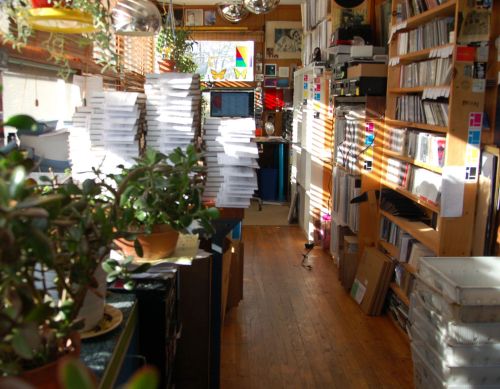 m[m] Whats been the biggest selling & smallest selling item
in the last ten years?
John Kimya Dawson's discs have been re-pressed a couple times and the first Ocean record sold really well (relatively) but the lowest selling release was probably the Mountainhood VHS tape that we sell on the website only.
m[m] Have you ever refused to put out a record because of itís content & is there anything you wouldnít release due to itís content?
John I can't recall ever refusing to release something because of the content of the record.
m[m]List your ten favourite release over the labels lifetime
& explain why there are your favourites?
John I'm not a list maker but here are some favourites. I'm sure there are plenty I'm forgetting:

Duane Pitre "Feel Free" CD/LP
This won't be out until sometime in 2012. It's a single composition for violin, dulcimer, contrabass, cello, harp & computer. Duane manages
to create something that is interesting and expressive rhythmically, harmonically & melodically but at the same time he creates a tremendous amount
of space. The piece resolves itself in a beautiful drone that grows organically out of the first half of the piece. This is a perfect record for
Important.

Eliane Radigue
Her music is pure and perfect and comes from her heart and goes straight into mine. I'll feel satisfied until the day I die because I've worked with her. Om, Asva, Ellen Fullman, Christina Kubisch, Eliane Radigue - so many of my favourite artists on the label are people who create these wonderfully personal worlds. It might be more
accurate to say that I can find my own home in the work of these artists and that's what makes them so perfect for me.
John Coltrane was the first artist I heard who I could relate to in this way.
Cave "Psychic Psummer" CD/LP (forthcoming)
My kids scream for me to turn it up as we drive, occasionally too fast, down backroads cranking this record. If I were in a rock band I'm pretty sure this is
exactly how I would want to play.

Merzbow- Amlux
I think he got more interesting around this point and I'm very nostalgic about this record. I used to drive up to the factory to pick up Important releases and I picked up a good friend on the way to get this one. It's a vivid memory. So many sounds stick out on this record, perhaps reinforced by the remix discs we issued from it.

Asa
Much like Al Cisneros, Asa Irons is one of those special people who I trust are creative for all of the right reasons. This is one of the most special records on the label and it's a definite favorite of mine.
Hyperjinx 3"
I had tracks of Daniel singing and playing guitar but he wanted some instrumentation added to them. I worked
with one of my oldest friends to produce this little record and it ended up being one of my favourite records of
Dan's - probably because it has so much personal meaning for me. There's a chance this one will end up on vinyl
at some point soon.

Land -"Night Within" CD/LP (forthcoming)
The soundtrack music I love most is the stuff that leaves the film behind and becomes music in and of itís self. Therefore, I don't think it's a good idea to call this record "cinematic" (or any other record for that matter.) Land really ties together the narrative instrumental rock aesthetic on Important that includes Grails, Alessandro Steffana, Guano Padano & Master Musicians Of Bukkake. I know people are really going to want to call this music "cinematic" but applying that concept only limits the expressive qualities of the music.
m[m] Are there any releases youíve planed, but never got to the
point of releasing?
John If something gets shelved it's harder and harder to get it off the shelf the more time elapses. The first
few Overhang Party records will be issued on CD as soon as I can find some time to prepare them and there's a daunting 13 CD Pauline Oliveros box set of all of her electronic work that has been lumbering along at a snails pace.
m[m] Have you any set date for when you hope to release the 13 CD Pauline Oliveros box set? And what stage is it at ?
John The designs for the PO box set are just slowly starting to come together. The box is sequenced but not mastered. It will be released in May to coincide with Pauline's 80th birthday. Simultaneously, some recordings of the Deep Listening Band are being put together. The death of David Gamper makes these records even more special.
m[m] How has the increase in down-loadable music effected the
label? And whatís your thoughts about the growth in this market?
John I don't analyze the numbers at all because that sort of thing really bores me. I tend to look at stock in the ware barn and then guesstimate how well it did based on how many copies we have left. I know that this is a rough way to conduct a business but I can't
really do it any other way. My wife is starting to take a closer look at the numbers and is taking over accounting duties so I'll
probably have a more solid understanding of how things work in the near future.
John Currently less than 25% of the Important catalo is available via digital download but it represents the records that I think would do best in this format. It generates a bit of money every month which is split up between the artist and the label. I couldn't imagine seriously consuming much music this way but at the same time I don't feel
comfortable bringing more and more plastic into the world as the years go on. So, I'm conflicted.
I don't want to purchase a download but I'm really happy that other people do since there's so much less waste being manufactured.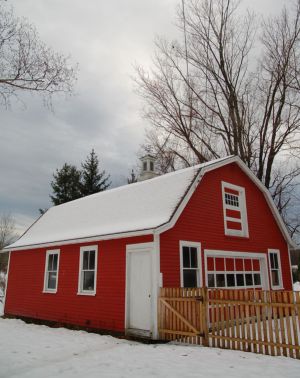 m[m] Any plans to expand Important releases out into dvdís or book releases?
John Important has issued some DVD's in the past and been involved in the publication of a couple of books but never released a book independent of another publisher. Sadly, I was in the process of putting together a book of Jhonn Balance's artwork when Peter Christopherson died. I have no idea what the state of that project is now and I hope that at some point I'll be able to resume that project because it was a very, very special one. Sadly, it'll never be assembled under Peter's loving eye.
m[m] Have you got any events/ releases planed to celebrate your
ten years in existence??
John Last summer there was a big Important event at the Issue Project Room in Brooklyn and there might be some sort of Important thing at the next Brainwaves festival. IMPREC300 was just released which is a collection of exclusive
live tracks pressed on vinyl.
m[m]What would you like achieve in the next ten years of existence?
John I feel like if I make a declaration of any kind it probably won't happen but I'd really like to transition into a situation where I'm able to release a bit less and split my time between design & Important. I'd prefer to
work in a more creative capacity than I am currently & I'd be a lot happier overall if I could. I'm not sure how much longer I can stand sitting in front of a computer all day answering emails and dealing with the business of
running a record label full time. My dream job would be to work in a nursery part time. I can't imagine anything better than spending my winters in a greenhouse but a wood stove heated office full of plants and music isn't
too bad either.

m[m]What have you got lined-up release wise for the next six months or so?
John Next six months:
Nov.
Thirteenth Assembly "Station Direct" CD
Master Musicians Of Bukkake "Live Totems" LP
Anarchist Republic Of Bzzz "s/t" CD
Jan.
Mi & L'au "If Beauty Is A Crime" CD
Abdul Karim Khan "1934-1935" CD
Portraits LP
Feb.
Duane Pitre "Feel Free" CD/LP
Jozef Van Wissem & Jim Jarmusch CD/LP
Mar.
L A N D "Night Within" CD/LP
Thanks to John for his time & efforts with the interview. The Picture of John hiding behind a record was taken by Henry Brien (age 6). And Importantís recently moderinsed website can be found here
Roger Batty