Hauntingly Organic Ribbed Static [2011-11-01]Lungwash is a North Eastern Usa project who mix together ambient HNW, drone matter & atmospheric noise matter to create a very distinctive & original earthy, organic and deeply atmospheric sound. The project started late 2010, and since then has released a few full lengths, a few split releases, and one self released tape releases. M[m] was luck enough to get an email interview with Chris who is the solo mind behind the project.

m[m]What first got you interested in experimental music in general &
are there any albums or tracks in particular that got interested in
HNW & organic ambience?
Chris I first became interested in experimental music in general through the usual channel, metal. Following the path towards more uncompromising sounds, forms, and aesthetics led to the extreme ends of black and death metal. Like most, Merzbow, in particular "Venereology" and the "Rectal Anarchy" album with Gore BeyondNecropsy, became my introduction to harsh noise. At the same time I was developing an interest in more conceptual, academic, composed music and sound. Vomir's "Proanomie" was the first HNW piece that I heard. It was everything I had been looking for, which was absolutely nothing.


m[m]How did the Lungwash project come about, where does the name come
from & is it your first sonic project?
Chris Lungwash came into existence as a way for me to explore the world of static sound on my own terms, through daily obsession over textured white noise. The name is indirectly inspired by the Stan Brakhage film The Act of Seeing with One's Own Eyes. The literal cleansing and sterilization of a vital organ like the lungs, a methodical and deliberate purification of the human body represented in many ways what HNW stood for in my mind. Total bodily denial. The image on my first CDr is taken from the film. Lungwash is not my first sonic project, but it is the first that has demanded my full commitment.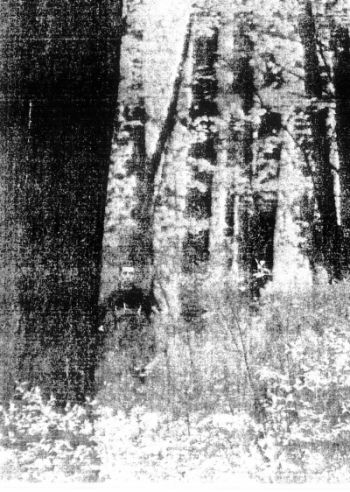 m[m] Can you tell us a bit about the other projects you were in & what
type of sound were you making with them?
Chris Just various metal bands throughout the years, as well as some drone/ambient playing, although most only played a handful of shows and existed primarily as basement recording projects. I also compose acoustic and electro-acoustic works under my given name, similar conceptually to my work as Lungwash, yet much more dynamic.

m[m] You mention the work of American experimental moive maker Stan
Brakhage- are there any of his work you like to re-soundtrack & why?
Chris I am very interested in working to film in a broader sense, and have done a bit of that in the past, but with Lungwash Ireally have no desire to work with any sort of visual component. For me, HNW and minimal static sound is intimately tied to a sense of place, and the structural elements that exist in that place. Light and moving images only seem to distort that dimensional experience, and drag me out of the hole I have fallen into. Not that I could add anything useful to the films anyway.

m[m] On the subject of experimental films makers are there any others you
like or have had a influence on your work?
Chris Well, my interest in film seems to follow a similar trajectory as my interest in sound, leaning towards extremes on either end ofthe spectrum. I am inspired by ultra violence in the same way that I am by totalbeauty and purity of form. Some of my favorite directors are the predictableanswers…Deodato, Rollin, Buttgereit, Reifenstahl, D'amato, etc.

m[m]Lungwash's sound is somewhere between ambient HNW, organic ambience, drone and unsettling organic textured noise. Have you deliberately attempt to mix together different genres or has it come about in a more organic/ natural manner?
Chris I did not set out to combine genres or create"ambient" HNW, I guess I was just drawn to a sparser, more subdued form of crackle nature. I am still completely obsessed with the full spectrum heavier side of HNW, I suppose it is just through compositional degradation that things become a bit obscured.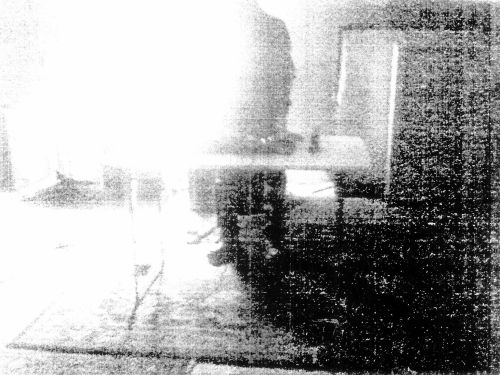 m[m]What set up do you use to make your noise & soundscapes? And do you
utilize and field recordings or surprising sonic elements in your soundscapes?
Chris I don't think I use anything that would be surprising to anyone and any field recordings involved are very basic room recordings generally. My set-up consists of a variety of distortion/EQ pedals, amplifiers, microphones, and cassette players working with or against each other.
m[m]Lungwash's sound is very darkly organic & nature fed- do you have any favourite the spots or memorable places that you have visited in the countryside that are either barren or creepy?
Chris Nature and solitude are enormously important parts of the composition process for me, as I like to spend my time contemplating form and dimensional aspects of layering within the forests of the Northeastern United States, where I live. Close listening to natural environments proves to be my greatest source of inspiration in terms of depth and elementally consistent textures. In addition to a purely sonic refuge, the forest provides me with total seclusion and withdrawal from the distractions of everyday. My favorite spots are located throughout Southern New England mostly – I grew up in Connecticut and currently live in Massachusetts.
m[m]tell us a bit about how you go about composing your pieces? For example walk us through how you composed & sculptured your most recent & wonderful work 'Wounded Oak'? And how long do you usually take to put a track together?
Chris I generally start by recording a few hours worth of raw materials – different textural layers derived from white noise. I then spend a few weeks reworking this material through re-recording, playback, and decay processes. After I have a collection of sounds that I am satisfied with I begin editing them together on the computer. The whole process beginning to end can be anywhere from a week to a couple of months, depending on how much time I can dedicate to the piece.


m[m]I believe you've done a few live shows- can you tell us a bit about
your live set-up & do you have a you utilized any projected images/or
visual backdrops?
Chris For my live shows I have tried to keep my set-up minimal and unobtrusive, in an attempt to place all emphasis on the sound itself. I have just been mixing cassettes of pre recorded layers, no visuals or per formative activity.

m[m]Other than natural & it's decay/ rebirth are there any other
influences behind your work?
Chris As may be apparent from the title of my first tape, themes of self-sacrifice, both literal and metaphorical, underpin a lot of my thinking about my own work and HNW in general. Restraint. Denial. Ascent through descent.


m[m]List ten albums/release that have had a really impact on you, and
explain why they have?
Chris 1.Vomir Proanomie – As I said before, this was the first recording of pure HNW that I heard. Completely inspirational and totally captivating, this changed my life in many ways, and provided the foundation for the static fortress I have been living in since.
2.Werewolf Jerusalem Masked Spider Of The First / The Rita Bodies Bear Traces of Carnal Violence –It is impossible to pick a single recording from these two masters, so I'll just say the first I heard from each. Their unwavering dedication to the minimal harsh sound object is unparalleled, and inspires total admiration.
3. A View From Nihil Triumph Of The Broken Will – This release taught me a great deal about the compositional potential of HNW. Gradual, deliberate textural shifting and layering which facilitate, for me, an extraordinarily bleak descent into the blackest of static regions.
4. Morton Feldman Madame Press Died Last Week At Ninety –The first piece of minimal composition that I ever heard. It may not be his best work but it blew my mind upon first listening. Chords, colors, and textures continually restating themselves over a fixed center. From Feldman I discovered the rest of the American minimalists (La Monte Young's The Second Dream Of The High-Tension Line Step down Transformer proved to be equally influential). Absolutely beautiful.
5. Alvin Lucier I Am Sitting In A Room – A monumentally important piece of sound and a lesson in process. Like the Feldman, it opened many doors to other works, although this is still my favorite Lucier piece.
6. Radu Malfatti/KlausFilip Imaoto – Ultra-minimal and emotionless. This recording took everything I thought I knew about music andleft it in the other room. Micro becomes the macro and I'm left listening tothe refrigerator hum.
7. Iancu Dumitrescu Pierre Sacrées – Harsh composition, feedback, and high gain mic clipping all within an intentional, academic framework. This piece definitely helped me connect the dots between different areas of sound that I was interested in.
8. Lascowiec Asgard Mysteries – Probably my favourite metal album ever. I used to listen to this before nearly every recording session so I know its essence can be found in there somewhere.
9. Aryan Art-???? –Another absolutely amazing metal album. Proud, melodic, inspirational. Again, I often turn to these sounds before working in an attempt to stand above my thoughts and myself.
10.Kevin Drumm S/T and Imperial Distortion – The self-titled for being full of fascinating crackles and hiss, amp hum and dead space. Imperial Distortion for being such a masterpiece of the drone medium. Completely blank-faced minimalism that I can lose myself in every time.
m[m] You mention Morton Feldman as a big influence, and of course he's
most know for his generally quiet and slowly evolving piano music.
Have you ever thought of mixing piano elements into your sound?
Chris In my work outside of Lungwash I have written a good amount of music for piano but it is certainly not something I intend on incorporating into any of my static oriented pieces. The two worlds remain separate and distinct in my mind.

m[m] What's next release wise for Lungwash & where do you see your
sound going next?
Chris I have a few releases finished and submitted to the labels but I don't know how long it will be before those surface. For the immediate future there is a 2xC30 split with Sleep that should be out most likely by the time this interview is posted. There isn't a particular direction I see my work moving in, just continual immersion in the subtleties of crackle and hiss.

Thanks to chris for his time & efforts with the interview, also thanks for the great pictures too. Lungwashers blog is here http://lungwash.blogspot.com/
Roger Batty