Making 'walls' of War.. [2011-04-12]

Sturmgeschütz (which means assault riflein german) is a Batajnica, Serbia based HNW project that obsessed with the battles' and the deaths of WW1 & WW2. The project was formed in 2010 by it's one and only member M.S, and since then the project has put out seven releases so far. M.S also runs hnwpropaganda: a HNW review blog, and a HNW CDR label Hatered Records. M.S kindly agreed to give M[M] an interview from his bunker in Batajnica.

m[m]Tell us a bit about what attached you to Noise and in particular HNW?
M.S I was introduced to noise in general by my close friend, who was already into it. At first I didn't like it, and didn't understand it. But I kept returning to it from time to time, and then I discovered Power Electronics and was completely amazed. Then I was introduced to HNW, and it simply clicked. I loved it, understood it and attached to it, from the first listen.

m[m]You mentioned your love of Power electronics- is this a genre you'd like to try doing yourself?
M.S Very much. I'd love to try and record some PE myself, but I would not be able to get into as easily as HNW- but given time I'm sure I'll get it

m[m]How did the Sturmgeschütz project come about and is it your first
sonic project?
M.S As I began loving HNW more and more, it was only a matter of time that I would start a project of my own. So I decided to create Sturmgeschütz and contribute to our HNW community. If by sonic you mean - noise related, then yes, It is my first and only sonic project


m[m]The Sturmgeschütz project focus in on World war 2 battles, wars and death- why are you so interested in these subjects?
M.S I am and always have been a history geek. I love world war one and two, and the whole thing just seemed to fit in with the whole HNW brutality in general. Also, I thought it has a unique theme from the rest of the HNW acts out there, so it's good to stand out sometimes.

m[m]What side in both world wars interest you most- the German or those
fighting against them?
M.S Politicaly - none. I hate politics and would rather stay out of any of that bonkers.
Historically - The Germans, and some other European nations, since they have a rich culture and national heritage, going all the way to the medieval times and before.
But focusing on World Wars, I like and respect all the nations involved, each in it's own way.
m[m]As you interested in WW 1 and 2 do you collection any memorabilia connected with the wars?
M.S Yes, I try to collect as much memorabilia connected with that period of time. But such things are rare, so one needs alot of patience when trying to make a collection. I do not own many things for now
m[m]What bits of memorabilia have you collected so far?
M.S I have a collection of vintage / WW2 photographs and postcards. I also like collecting comics, books, magazines, themed on those periods, from 80's and so on.
Some more serious memorabilia will have to wait

m[m]As your interested in wars and battles do you think you'd ever want
to cover the Yugoslav Wars that effected your own country?
M.S If you are referring to the recent wars in Bosnia, then no - absolutely not. I, personally, tend to stay away from that as much as possible. I somehow have a dislike for modern times and recent history, and especially for Serbian history. I am not a regular patriot so to say. If you were referring to the battles of the World
Wars that occurred in the territory of Serbia, then yes, maybe I could be interested in some.
m[m]Can you tell us a bit about your set-up for making walls & how
often do you make 'walls'?
M.S All seven Sturmgeschütz releases are digital walls. I still haven't started exploring with pedals and the more complex side of creating walls, but I plan to do so in the near future. I don't create walls very often, only in periods of great inspiration.

m[m]Tell us a bit about how you go about creating digital walls for Sturmgeschütz?
M.S Most of the times I create walls from heavily deformed source, mixed with more layers of static, bass, everything. Sometimes I use for the source the real sounds of machines, tanks, planes and then distort them heavily, and mix them with something else to create a heavy wall. But depends from 'wall' to 'wall'.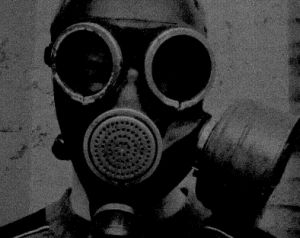 m[m]Where do you get your source recordings of machines, tanks, planes from?
M.S Depends. Some machine sounds I recorded myself, like the brutal judder of the machines in the factory I work in. Tank sounds, understandably, I find on the internet, as well as planes.

m[m]Do you hope to play live with Sturmgeschütz? And if so what sort of
set-up/ stage show would you like to have?.
M.S Yes. I was planing a live show later this year. Regarding the stage show, the plan is to have a large video screen, playing some war footage, accompanied by relentless HNW. Since it will be a show in Serbia, I will be probably accompanied by some acts from here, but hopefully we can get some other, European acts to share the stage with us. You never know!
m[m]Where do you see Sturmgeschütz sound going next?
M.S Sturmgeschütz will stay inside the HNW genre. If I ever want to change the sound, I would use another project.

m[m]You mentioned you very much enjoy history- are they any other historic events or times that interest you other than the two world wars?
M.S Of course. I like many historic times, ranging from the Medieval Europe, to Iron and Bronze ages, Vikings, and many more.

m[m]Would you like to make HNW based around the other periods of history
you mentioned?
M.S Certainly. And maybe I will, one never knows

m[m]Tell us a bit about how your HNW review blog hnwpropaganda came about?
M.S As I started acquiring my first HNW releases, some of them I was fascinated with and I simply wanted to review them and share them with the others. After that, some people asked me to review their releases, and slowly it became more and more serious. Now I simply love to receive releases and to writing honest reviews they deserve. I guess it's become a hobby of sorts.

m[m]What are some of your recent favourite HNW releases & why do you
think there so great?
M.S From the recent releases, some of my favourites are definitely the new Smrznik release on Victimology rec. and Bones on Slow Death records. I loved Smrznik from the early works, simply because of his innovation and weirdness. And each of his releases seems to be weirder and weirder.
And the new release of the mysterious Bones simply blew me away, especially the final track on the CDr. Quite refreshing and "atmospheric" in a way.

m[m] tell us a bit about how & why your label Hatred & War records came
about & why have you recently shorted the labels title to just Hatred
records?
M.S I created the label mainly for the purpose of releasing my own works, but soon after, I asked some of my close friends if they would like to release stuff on my label, and they said yes. And I guess that too became a sort of a hobby, but I also like contributing to the HNW community.
I recently shortened the labels name to simply Hatred Records, because I started disliking Hatred & War, and didn't wanted everything to be connected with war in a way. And I like it better like this.

m[m]Whats due out next for Sturmgeschütz & Hatered records?
M.S The upcoming Hatred records batch should consist of a new Vomir release on a pro done CDr, and a unique, 'handmade' Sturmgeschütz release. After that is released, I plan on releasing some less known, promising HNW acts.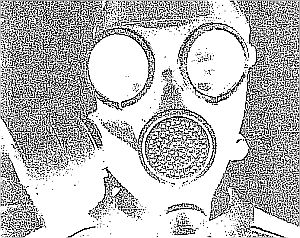 m[m]Can you tell us a bit more about the upcoming unique, 'handmade' Sturmgeschütz release?
M.S I wouldn't like to give out alot of info yet. Only details I want to give is that it will be
very limited, each copy will be unique and will feature art made using only blood.
m[m]Have you got any less know and promising acts already in mind that you'd like to release on the label?
M.S Well, I haven't contacted any of them yet, but I have a couple in mind, that I feel deserve more attention. I don't want to give out any names yet.
.
Thanks to M.S for his time and efforts with the interview & the pictures for the interview. Sturmgeschütz blog can be found here, Hatred Records blog is here and lastly HNW review blog hnwpropaganda can be found here here
Roger Batty