Staring at Wall Festival Report [2010-11-11]Staring At Wall was the first European HNW fest to ever take place, and it happened in a small ex-church in the back streets of Venice on the 30th of October 2010. Sadly no members of M[M] staff were able to make the show, so instead we managed to get two 'on the ground reports' from firstly Nicola Vinciguerra( of HNW Terminal Erection, Power electronics project Fecalove & often more surreal/ horror filled noise collective of Splinter vs. Stalin) and secondly Alessio Mininel( of HNW projects TFT & Fragile). Also you'll find pictures through-out the piece from Gregory Henrion(HNW project Å)- thanks to everyone for their great work!!

WHERE IS TAY?/GOING BANANAS IN VENEZIA :
STARING AT WALL FEST GONZO REPORT by Nicola Vinciguerra

30th October - Venezia , Italia : a great day to play harsh noise !

Fabrizio/Fukte , Alessio/Fragile , Daniele/Indch Libertine and Andrea/Sexterminator69 greeted me at Venezia Santa Lucia train station in early afternoon .
Just a short walk in the most beautiful , most smelly and most touristic italian city and we got to the venue .

I must say it was a great location . Right in the middle of damp , ancient and moldy Venezia , in a tiny "calle" (alley) : a small abandoned and deconsecrated oratory , lighted with nothing but a few lamps .
Perfect for bleak static noise .
Perfect except for the neighbors : a nursing home for the elderly , right in front of the oratory's door .
I love grumpy old farts of course , but because of their presence we had to be respectful and cut the fest to a short two-hour affair with an unusually early opening at 7 pm .

The serbian HNW delegation was waiting just outside the venue with Roman/Stop Asking Stupid Questions . That's when i first noticed that the excited Alex/Dead Body Collection really loves to take pictures of everything and everybody , japanese style .
They all seemed very nice people at first glance and this proved to be true in the little time spent together . It's always like this , almost like a scientific formula : noise people are the nicest , kindest and most pure you can ever meet !

Just enough time for a few serbian beers kindly provided by Alex and Neven , a quick run to a local supermarket to get a bottle of grappa and some bananas and the french troupe arrived , carrying a shitload of merch , a bunch of gear and fortunately lots of french hi-tech beers !


First technical problem of the night : no toilets in the venue . Daniele opted for the polite option , going to a nearby bar and ordering a coffee just to use their toilet . Pretty much all the others chose to piss wherever it was possible , be it in a bottle or in some empty destroyed room next to the oratory .

Old wrinkly shadows in pajamas started to peek out of the ancient nursing home's wooden windows , eyeing at the little crowd going in and out of the oratory and wondering what the fuck was going on .
Dirty weird youngsters , drinking booze and emptying bottles of piss in the street . Not good .

Time for chit-chats , trades , toasting with glasses of grappa , purchases and macho comradery . It was a pleasure to meet all these guys , most of them for the first time , and also noticing a pretty surprising turn-out for such kind of event . I think about 10-15 people actually came to see the show ? Quite impressive for my
standards .

I think we had to wait a little bit more for Taylan , who was to go on first with his project Karkastix .
He played solid crunchy static harsh noise for 5 or 6 minutes , back to the audience , barely tweaking his equipment , and slowly headbanging in approval . Total reveling in the purest harsh noise sound !
Concerts were forced to start in a very quick sequence due to the little time we had , but i think it wasn't much of a problem given the very simple set-up of most of us .

Next was Fragile , a more primitive approach to harsh noise from Alessio Mininel - best known for his brilliant minimal digital harsh noise wall work with TFT . This time he was simply using a small chain , a scrap metal net and some pedals . Very simple , brutal and straight to the point , just like it should be . He even kicked the metal net to abruptly end the sound .. i loved it !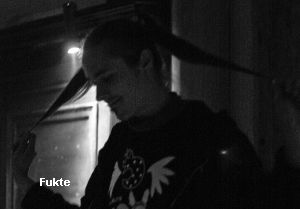 Then it was my turn with Terminal Erection , backed by my friend Abisso on laptop . Leather jacket , sunglasses , no shirt , leather gloves , a contact mic in my pants and a tape with junk metal and train sounds . Wanking hnw , pleasures within pleasures . It went pretty well i think , or it was funny at least .
Fukte was next . Before his set , he carefully trimmed his long metalhead hair in two cute ponytails . Brutal HNW from a guy in a j-pop shirt playing with his ponytails all the time ? Priceless ,beyond geekdom and definitely a pleasure for my damaged earholes .
Finally Indch Libertine found his ideal location ! He should play more shows in pseudo-religious venues . Sporting his usual perverted priest with army anti-freeze mask outfit , he delivered probably the most focused performance of the evening . Pure , piercing high-end white noise with a menacing tone and a few hardcore style (?) stop&go's .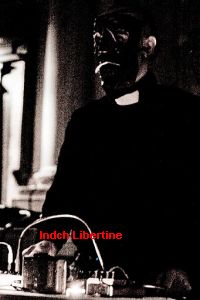 Stop Asking Stupid Questions from Russia was first of the non-italian performers . Wallish noise with some some variations and great , painful screeching feedback . It wasn't pure static , but sound was maybe the loudest and meanest ?
Actually it was so loud and mean that an amplifier cable decided to blow up right after his set . I'm not sure if it was Roman's extra loud noise , some highly alcoholic liquid poured over the cable or a combination of the two , but this proved to be a little tragedy .
Tay couldn't find a spare cable , and the only two speakers we had were passive . Only option left was to use two little mixers , each linked to a speaker . Unfortunately this meant that all the rest of the sets were forced to be a lot more quiet ! A real shame , but i suppose a HNW fest is not right without some malevolent god playing pranks on us ...
I can't really describe Å's set because i was quite busy trying to figure out a way to make it louder , and failing miserably..luckily the night after in Bologna i could listen to his noise at full brutal volume and it was great ! Performance was completely devoted to sound ,with Gregory crouching and working on his pedals .
All the other acts compensated the lack of volume and muscle with great body-aktion performance . Of course they would have been better and more enjoyable with ultra loud noise , but i can't complain too much .
Ecoute La Merde played a huge bulk of broken tape decks , wearing a gas mask and doing the jesus christ pose on the little oratory's altar. Probably most iconic pose of the evening ! With his slow autistic movements and his crouching fetal position , he gave a perfectly
appropriate visualization of the seclusiveness of harsh noise wall sound . I imagine his accurately chosen movements come from personal experience as psychiatric ward nurse .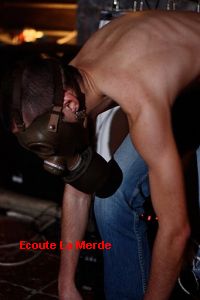 Time for Dead Body Collection ! Alex walked around the venue wearing a white mask and white (doctor?) coat . Creepy , theatrical and strangely fitting with the eerie atmosphere of Venezia ! Pestilence and bodies thrown in the canals , mask of white death at a carnival gone wrong..
Around this time the old farts from the nursing house couldn't take it
anymore .
Too many weird people just outside their door and too much noise . They wanted to sleep and peacefully piss in their catheters so they called the cops !
When three timid carabinieri showed up , the ever-diplomatic Tay went outside to speak with them . Apparently one of them was an old school
hardcore punk fan , go figure .
They peeked inside the venue for a minute , and the sight of a masked Alex hugging speakers apparently reassured them that everything was in order and under control . They left without doing anything .
At this point volume was really quiet and i guess this , as well as the fairly early hour , contributed to the safe continuation of the event .
Sadly Smrznik had even more sound problems than the others , with a speaker going totally silent . He made up for the weak sound with great presentations for each song (?) , speeches about worms , mud , anti-evolution and static . It was fun , but again i wished it could
be loud ... and so did Neven i guess . I hope i'll be able to attend another Smrznik performance to properly enjoy his sound at the right volume.
Last but not least , Vomir . It was like listening to a couple of hair dryers with a bag on your head , but still if you closed your eyes and concentrated it was good . I think almost everybody wore plastic bags, it must have been quite a sight in the small old oratory...
After the sets we all walked around Venezia for pizza and some drinks, with Alex taking pictures with every girl in sight . Again time for talking and just having fun .
Next day , a good bunch of people followed me and the french troupe to Bologna for an epic gig , but this is another story.
All in all , even with the unfortunate sound problems , it was a good evening . Perfect chance to meet , discuss and drink with like-minded people and to mark and document a strong aspect of european noise .
Also we probably broke the European HNW Fest curse ? We demonstrated that we can really do it , and no natural disasters will stop us ever again..
Until next time , hopefully in Paris !!!!
Happening Of Wall. A (personal) conclusion of sort. By Alessio Mininel
Some months after that infamous Paris catastrophe (when no artist was able to reach the city due to Icelandic volcano's ashes), a first european HNW event eventually took place.
And it really makes justice to call it an Event: more an happening of sort than your usual live concert, so to say.
You just read about some funny things that happened and spoiled the night, or better, contributed to make it even more unique, you read about the artists and their noise.. but maybe it's a little bit more difficult to breath the feelings.
As a first of its kind in the old continent, it could probably be seen as a milestone of sort for the euro wall scene (although some of the usual suspects were unfortunately missing). Anyway, down to earth it simply was a fantastic night, and on a personal side, the whole thing made me understand and appreciate noise/HNW deeper than ever before.
Consider for example the simplicity of it all: absolutely no 'big' organization behind, perfect sound system, professional venue... just 1 naked wasted room (an ex-church, i mean, do you need more?), 1 little amplifier, 2 old speakers, couple of guys taking the contacts and managing to get the place available (thank you again), and a bunch
of guys coming from around the old Europe, just to play less than 10 minutes of static each and make the epiphany of noise happen.
No rewards, no glory, nothing. Just genuine spontaneous participation and devotion.
Genuinity, i find this really is the word, something that's not so easy to find nowadays, something which is so precious.
Devotion, because i think it's quite evident when you talk with them, that most people into this, say, harsh noise subgenre really have sincere faith and religious trust in it, and although it's still not always appreciated (even into the harsh noise world itself), at least it deserves to be respected because of that.
And finally you also find out those making some the most brutal and uncompromising 'music' out there are among the nicest persons you may be lucky to meet around.
Right before closing the night with its own session, Romain/Vomir says: 'Volume is not important, only the noise is important'. And somehow that sums up everything to me, a simple straight sentence so full of meaning: the importance of noise, for us, for our lives, for our place in the world outside, for the nothing that it is.
See you next time, you won't want to miss it.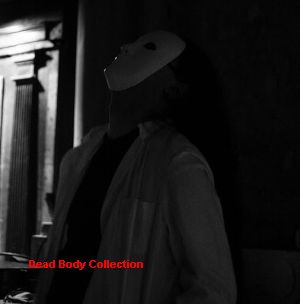 Various