Interview with Tchort [2001-12-26]Here is an interview with Green Carnation's mastermind: Tchort (ex-Emperor among others). For more informations on their new album you can go read our review here.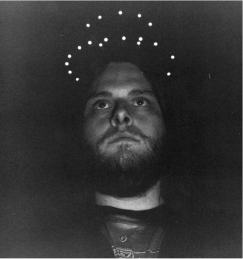 M[M]: First of all, I want to say "hi" and "thank you" for "Light of Day, Day of Darkness". I really enjoy this album and I already can't wait for the next one. And don't go thinking that I say this to everybody I interview! Well, lets get started, could you tell me a little about the history of Green Carnation? I know that it goes back to the early 90s and that it started as a death metal band (tell me if I'm wrong), what happened after that?Tchort: We released a demo in 1991/1992, "Hallucinations of Despair" that sold in almost 500 copies in Norway alone. After that I joined Emperor while others chose to continue, but under a new name since the band name was "mine". They got a new vocalist and a new name; In The Woods.We reformed Green Carnation in late 1998 because we never achieved the goal we had when we started the band - to record an album together. That was our childhood dream so to speak. We wrote material and rehearsed for a few months and recorded our debut album, Journey to the end of the night insummer of 1999.We kicked the drummer after that album because of his lack of commitment and then the Botteri twins decided they didn't want to play in a band anymore, so I wrote the second album by myself and got new musicians for that one. That brings us to the present time.M[M]: I'm curious to know what are your main influences as an artist? By "influences" I don't mean music only, it could be anything (literature, movies, certain places, certain persons, etc).Tchort: Life itself is a great influence. I take a lot of influence from real life experience and happenings when I write my lyrics but also when I create the mood in my music. My son also brings a lot of inspiration to me and being with him influences me a lot as well.M[M]: Have you always been into the 'softer' and more atmospheric kind of music? Your musical background seems to be linked to many of the more extreme metalbands.Tchort: Hehe, no I have my background in extreme music. I don't listen to bands thatare similar to Green Carnation myself, but I find a great challenge in writing and arranging music like this. The style of music that is closest to my heart is Death metal.M[M]: I have heard that you are involved in at least two other bands beside Green Carnation, can you tell us about those? Do you see those as "side projects" or are you as deeply involved with them as with Green Carnation?Tchort: I consider all three bands to be my main priorities as they represent three different sides of my personality that are equally important to me. Obviously Green Carnation and Blood Red Throne means a little extra to me, since I write the music for these two bands, but right now I consider all three to be important to me. [ed. The third band is Carpathian Forest]M[M]: I know that this question may seem cliché, but you were around and close to 'ground zero' back in the early days of the Scandinavian black-metal movement when lots of crazy things were happening. Any anecdotes or little known facts that you could tell our readers about?Tchort: I don't know what has been told over the years or not, but as far as I know, it's a little known fact that we (The inner circle) were planning on kidnapping and killing one of the members of Entombed in early 90`s. Only small things stopped us from going, but I cannot remember anymore why he was a target.M[M]: "Light of Day, Day of Darkness" is one continuous 60 minutes track. Did you write it as one song from the beginning or as many songs and then put them together because you felt they had a conceptual connection or wanted to achieve a certain flow?Tchort: It was written as one song and that is why its important to me to have it as a one track on the album as well, because I think it should be listened as a whole. Besides, I didn't want to make this album a regular one with all its regular features, like indexes and making everything as convenient for the listener as possible. "Light of day." is my story and this is how I want to present it.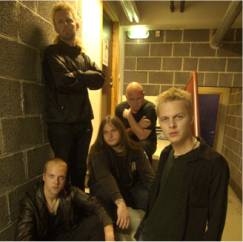 M[M]: Where does the name "Tchort" comes from? It doesn't seem Norwegian so I assume it's a pseudonym...Tchort: I believe its of Russian origin and I found it in a old book somewhere inthe beginning of the 90`s. I believe it means something like the devil or black demon.It's a artist name I thought suited me when I took it, but for different reasons I have chosen to stick with it, even in Green carnation.M[M]: Would you say that your lyrics have a concrete and exact meaning to you orare they more like "stream of consciousness" abstract? I'm not going to ask you to explain anything in particular, because to me art is better when it's ambiguous, but could you tell us about the theme of the album and the overall 'story' behind it?Tchort: On "light of day." they have an exact meaning and they are telling a story about how I experience the Botteri twins and the problems they are going through mentally. The lyrics are an explanation on how I picture myself being one of them, while the music is best described as a mirror - that reflects my whole musical career both as a musician but also as a fan.M[M]: For a while I've been thinking that other styles of music (metal among others) should learn a few things from the way classical musicians do things, namely, how the composers and performers don't always need to be the same persons (there's nothing bad if they are though). Do you feel that this is a little how you worked of "Light of Day..."? I mean, you composed a 'piece' and then found the best musicians to bring life to it? Do you like this way of doings things or do you wish you were in a 'standard' democratic band where everybody composes? I do believe that some people are excellent musician but greatly benefit from being matched with composers of higher talent (for example, Steve Vai when matched with Frank Zappa or Joe Jackson (for his classical stuff)). Well, this question is starting to drag on and I feel like I'm interviewing myself... So what are your thoughts on this way of doing things?Tchort: I have at least come to the stage where I don't see it as a loss if I cannot perform a certain part the best way I want it to be performed. I mean I could have played all the guitars and bass on the album myself, but I wanted that little extra that I cannot give myself, so I pick other musicians who can do it better than myself. I think the music and final result comes before the ego of a single musician if you know what I mean.M[M]: Any plans for live performances? I've heard rumors about Wacken...Tchort: yeah, we are confirmed for Wacken in 2002. I believe there will be other festivals as well and I hope that we will have the chance to record a live album next year as well as working on the third studio album.M[M]: Thanks a lot for the interview; I wish you and Green Carnation success because I think you deserve it. Anything you'd like to add? Anything you'd like our Musique[Machine] readers to know?Tchort: Thank you very much for your interest in Green Carnation and basically I want to recommend your readers to check out our albums as I think we have something special to offer with each of our two releases so far.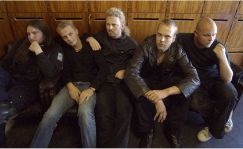 Interview with Tchort
Here is an interview with Green Carnation's mastermind: Tchort (ex-Emperor among others).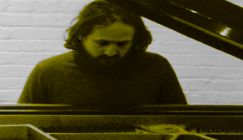 Quentin Tolimieri - Monochromes
Monochromes is a piano-based release that managers to bring together felt-if- at times angular beauty, with creative often textured playing. It's a thr...