Opinions on a year past [2009-01-02]Another year passed (yes, it's really over so we're sure all releases of 2008 can be included) and we at musique[machine] happily list our favourites of 2008!Erwin Michelfelder

Lawrence English - Kiri No Ot

Bonnie 'Prince' Billy - Lie Down in the Light

Gavin Bryars /Philip Jeck /Alter Ego - The Sinking of the Titanic

Nick Cave and the Bad Seeds - Dig!!!, Lazarus, Dig!!!

Alan Courtis - Unstringed Guitar & Cymbals

Expo '70 - Black Ohms

Luca Formenti - Tacet

Aidan Baker - Book of Nods

Harvey Milk - Life … the Best Game in Town

Letters Letters

Lull & Beta Cloud - Circadian Rhythm Disturbance (3"CDR)

MGR/Xela - Shipping Gold/Calling for Vanished Faces

Isengrind/TwinSisterMoon/Natural Snow Buildings - The Snowbringer Cult

ORCHESTRAMAXFIELDPARRISH - The Silent Breath of Emptiness

Sic Alps - A long Way Around to a Shortcut

Skullflower - Desire for a Holy War

The Dead Science - Villainaire

The Fun Years - Baby, It's Cold Inside

Ulaan Khol - I

Wooden Shjips - Vol. 1

Jay Reatard - Matador Singles '08

Jay Reatard - Singles '06 - '07

Fleet Foxes

Cobra Verde - Haven't Slept All Year

Deerhunter - Microcastle/Weird Era Continued

Atlas Sound - Let the Blind Lead Those Who Can See but Cannot Feel

Crow Tongue - Ghost: Eye: Seeker

Nadja - Desire in Uneasiness

The Fall - Imperial Wax Solvent

Portishead - Third

Neil Young - Sugar Mountain: Live at Canterbury House 1968

Valet - Naked Acid

Christina Carter - Original Darkness

Charalambides - Rose/Thorn

Eat Skull - Sick to Death

Naked on the Vague - Blood Pressure Sessions

Reissues

Skullflower - IIIrd Gatekeeper

Big Dipper - Supercluster: The Big Dipper Anthology

Replacements - Let It Be

Replacements - Sorry Ma, Forgot to Take Out the Trash

Flipper - Generic

Flipper - Gone Fishin'

Warren Zevon - s/t Collector's Edition
Roger Batty
Riccardo Dillon Wanke - Caves

Sand Snowman - The Twilight Game

Justin Bennett - Wildlife

Jasmina Maschina - The Demolition Series

Pyha - The Haunted House

Various Artists - Wilde Jaeger

Sole and the Skyrider band - Self Titled

Andrew Liles And Daniel Menche - The Progeny of Flies

Shit & Shine - Küss Mich Meine Liebe

Vetiver - Thing Of The Past

Painting Petals On The Planet Ghost - Fallen Camellias

Kevin Tomkins - Square Pegs for Round Holes

Kylie Minoise - Fucking Loves You

Death In June - The Rule Of Thirds

Hoor-paar-Kraat & Fecalove - Dyonisus- Dyonisos

Caïna - Temporary Antennae

Nordvargr - Pyrrhula

Un Festín Sagital - Epitafio a la Permanencia

Mattias Petersson - Floodlight

Have A Nice Life - Deathconsciousness

Thinguma*jigsaw - awakeinwhitechapel

Lasse Marhaug & Anla Courtis - Jordslev Hojaldre

Steve Howe - Motif Volume one

Guapo - Elixirs

Maja S.K. Ratkje - River Mouth Echoes

Sissy Spacek - California Ax

Tau Emerald - Travellers Two

Septicflesh - Communion

William Basinski + Richard Chartier - Untitled 1-3

Demians - Building an empire

Coffins - Buried Death

Richard Pinhas + Merzbow - Keio Line

Procer Veneficus - Saltwater & Glassmoon

Hiroshi Hasegawa - Ascension no.999

Striborg - Autumnal Melancholy

Boduf songs - How Shadows Chase The Balance

Down In June - Covers … Death In June

Stefan Goldmann - The Trasitory State

Oren Ambarchi & Z'ev - Spirit Transform Me

Werkraum - Early Love Music

The Hub - Boundary Layer

Sharron Kraus - The Fox's Wedding

Carl Michael Von Hausswolf - Perhaps I Arrive - Music For Atatürk Airport, Istanbul

The Fighting Cocks - Music for lap dancers

John Zorn - The Dreamers

Huntsville - Eco,arches & Eras

Whispers Of Wolves - Language of The Dards

Coffins - Buried Death

Kangding Ray - Automne Fold

To blacken the pages - A Semblance of Something Appertaining to Destruction

Reissues

Mort Garson & Jacques Wilson - The Wozard of Iz

Derek Raymond, James Johnston & Terry Edwards - I Was Dora Suarez

Contrastate - A Live Coal Under The Ashes

Ennio Morricone - Teorema/La stagione dei sensi/Vergogna schifosi

Christina Kubisch - Night Flights

Movies

Cloverfield

There will be Blood

The Strangers

The Changling

Horton Hears a Who

In Burges

The Ruins
Nicholas Szczepanik
Jason Crumer - Ottoman Black

Scott Tuma - Not For Nobody

Thoughts On Air - Deep Wood Society

Celer - Discourses of the Withered

Lau Nau - Nukkuu

Brendan Murray - Commonwealth / Wonders Never Cease

Flying Lotus - Los Angeles

Women - Women

Lorenzo Senni - Early Works

Kevin Drumm - Imperial Distortion

Chessie - Manifest
Martijn Busink
De Jeugd van Tegenwoordig - De Machine

Farmers Market - Surfin' USSR

ﻳﺎﺭا - ﺇﻧﺖ ﻣﻨﹼﻲ

John Zorn/Secret Chiefs 3 - Masada Book 2 - Book Of Angels, Volume 9: Xaphan

Den Saakaldte - Øl, Mørke og Depresjon

Eleanoora Rosenholm - Älä kysy kuolleilta, he sanoivat

Virus - The Black Flux

Trinacria - Travel Now Journey Infinitely

Urfaust - Drei Rituale Jenseits des Kosmos

Darkspace - Dark Space III

Praxis - Profanation [Preparation for a Coming Darkness]

The Advisory Circle - Other Channels

Meshuggah - obZen

Asva - What You Don't Know Is Frontier

Mats/Morgan Band - Heat Beats Live

Paavoharju - Laulu laakson kukasta

Portishead - Third

Box - Studio 1

John Zorn - The Crucible

Richard Pinhas + Merzbow - Keio Line

Nicholas Szczepanik - A Stillness Rarely Seen

Auton - Any Where Out Of The World

Cynic - Traced In Air

Heltah Skeltah - D.I.R.T.

Arkan - Hilal

10 excellent examples of old stuff that rocks:

Michel Chion - Requiem

Enore Zaffiri - Musica Per Un Anno

Manouchehr - The Best Of…

Ananda Shankar - Sā-Re-Gā Machān (+ India Remembers Elvis), 2001 and Missing You (+ A Musical Discovery of India)

Funkadelic - Toys

Mystifier - Baphometic Goat Worship

Peste Noire - Mors Orbis Terrarum

Various Artists - 1970's Algerian Proto-Rai Underground

Various Artists - Rembetika 3: Vassilis Tsitsanis – 1936-1940, All the pre-war recordings of the most important figure in Greek Popular Music

Ersen

5 excellent music dvd's

The Pentagram - 1987

Faxed Head - From Coalinga to Osaka: Live in Japan 1995

Striborg - Journey Of A Misanthrope

Van Oekel's Discohoek

Morgan Ågren - Tourbook Live 1991-2007

5 excellent live shows

Anekdoten Uden

Secret Chiefs 3 Rotterdam

Farmers Market Utrecht

Cosa Brava Amsterdam

Earth Eindhoven
N.S. Endebo
Opeth - Watershed

The Hub - Boundary Layer

1970's Algerian Proto-Rai Underground

Portishead - Third

John Zorn/Secret Chiefs 3 - Masada Book 2 - Book Of Angels, Volume 9: Xaphan

Krisiun - Southern Storm

Shadow Music of Thailand

De Jeugd van Tegenwoordig - De Machine

Ed Motta - Chapter 9

The Matthew Herbert Big Band - There's Me and There's You

The Advisory Circle - Other Channels

Paavoharju - Laulu laakson kukista

Sir Victor Uwaifo - Guitar-Boy Superstar 1970-76

Zombie Zombie - A Land for Renegades

The Devil's Blood - Come, Reap

Yoshie Fruchter - Pitom

Bollywood Steel Guitar

Give Me Love: Songs of the Brokenhearted (Baghdad 1925-1929)

TV on the Radio - Dear Science

John Zorn/Medeski, Martin & Wood - Masada Book 2 - Book Of Angels, Volume 11: Zaebos

John Zorn - Filmworks XX: Sholem Aleichem

John Zorn - The Crucible

Virus - The Black Flux

Eleanoora Rosenholm - Älä kysy kuolleilta, he sanoivat

Bill Frisell - History, Mystery

Nevermore - The Year of the Voyager

Disappointments

Cynic - Traced in Air

The Car Bomb split with Burnt by the Sun

Judas Priest - Nostradamus (their weakest album to date!)

Best past releases only discovered this year

Farid El Atrache - Rissala Men Emraa Majhoula

Confusional Quartet - Confusional Quartet

Ennio Morricone - Controfase

Insiememusicadiversa

Franco Evangelisti - Anthology

Egberto Gismonti & Lithuanian State Symphony Orchestra - Meeting Point

Ejwuusl Wessahqqan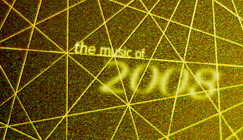 Opinions on a year past
Another year passed (yes, it's really over so we're sure all releases of 2008 can be included) and we at musique[machine] happily list our favourites of 2008!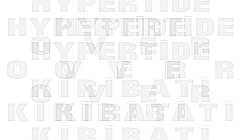 Ohlmeier, Khroustaliov & Fischerl...
Hypertide Over Kiribati is a decidedly fiery and mind-warping blend of Avant jazz/ electro-acoustic improv. This CD release appears on UK's Not Applicable,&n...