Lable Profile & Interview [2007-04-24]

Seven Things are a Scottish based experimental Mp3 label whom thus far have released exclusive work from the likes of Luc Ferrari, Charlemagne Palestine, Max Richter, Spring Heel Jack and many others. John Harris Director of the label kindly agreed to give me an interview regarding the label & at the end of the interview you'll find an overlook of their first ten releasers.

m[m]How did the idea of Seven Things come about? Who's behind it? And where did the name originate from?
John Thanks a lot for the opportunity to talk about Seven Things. I guess in answer to your question, I began thinking about the idea because I had been working in the experimental music scene for a while up until 2004, running the Paragon ensemble (a contemporary music ensemble based in Scotland) and watching the way audiences responded to the music (and also what they responded to), and thinking "Hey, there's really something going on here - people are in to this. Only I'm not too sure what the best way of REALLY getting a lot more people in to experimental music is. Hmmm.". So it Took until broadband really took off, and iTunes got going, and all of those things, and then it seemed obvious that we should go looking worldwide for people who wanted this kind of thing, and getting it to them easily, i.e. through downloads.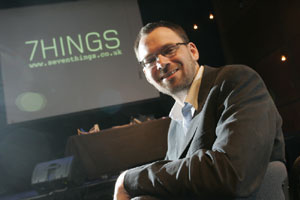 John Seven Things is a label that bases its decisions about what to release entirely and exclusively upon quality, and we're more than happy to shelve a project, or send it back to the artist, if it doesn't come up to scratch. We don't, in the first instance, think commercially (i.e. "let's put this out, it's going to sell"), and we don't think about genre at all – primarily because we believe that, in the world of the internet, if people like it, they'll tell their friends, and even the most obscure thing can become a big hit, however 'non-commercial' or 'non-genre' it may be.
John Who's behind it? Well, I'm its director. The legendary Kenny MacLeod does most of our recording, mastering and mixing. A designer called Mark Haddon does our web design, and a company called Work Interactive did the programming that runs the site. There's also a whole surrounding community of people across the world that we look to for discussions, ideas and support, on both the business and artistic front. Too many to mention!
John The name? The full name is "Seven Things I Daren't Express". What those Seven Things are - well, they'll just have to remain a mystery for now. I'd better not express them, just in case ...
m[m] Was it always going to be MP3 based label? And what was your reasoning for this?
John It always was going to be an mp3-based label, for simple practical reasons - everyone has an mp3 decompresser, we don't have to get distribution, there are no CD reproduction costs, that kind of thing. I know there's a lot of anti-mp3 in audiophile territory, but in truth (at high bit-rates) it's one of the better codecs. A lot of people who say they can tell the difference haven't been able to when presented with both the full-fat (44.1) and compressed (mp3 192VBR) versions side-by-side. There's generally a slight eq shift after compression to the upper end of the spectrum, but given that different people's listening equipment (and their rooms!) means that
there is far, far, far more variation in sound quality and eq at the consumer's end, it doesn't bother me and shouldn't bother anyone else.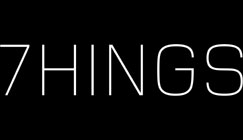 John When internet transfer speeds are fast enough, we'll move to sending Zip files of full-fat versions, bundled with pdfs of all of the accompanying info. But not just yet!
m[m]I must say I'm very impressed with the clarity of r the ecordings,that's are mostly live . How was it all recorded and was there any editing or audio tiding up, or levering out done afterwards?
John Strange you should ask. I've invented a term for what we do - "post-consideration", and curiously it's become a part of academic terminology. So much so that there's a one-day seminar at a music festival in Dundee next week to discuss post-consideration and its consequences

m[m]Most of the live recorded stuff has been in and around the England & Scotland- are there any thoughts to record events anywhere else in the world?
John Absolutely, and we're very open to offers. These things work best when There is a lot of understanding and common ground between the artistic Directors of the festival / event and Seven Things, so that's what we're looking For each time. However, geographically we're not fussy - we'll go anywhere So long as the music is great and we can make really good recordings.
m[m] Having been a fan of all manner of experimental music for a few years now, I find your artist introductions very informative and interesting really adding to the pieces and of course pulling ones curiosity. Was this part of the idea of the label to introduce people to new and exotic soundworlds?
John Totally. Since we're genre non-specific, we can't expect everyone who listens to our releases to know anything about all the artists we present - whether from the classical end, the noise art end, the free jazz end, from electronica, etc etc. Also, I really believe that, with a bit of introduction, you can catch anyone's imagination with any work of experimental music, and that's why we do it.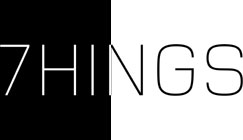 m[m] who does the introductions/ interviews with the artists?
John... That'll be me. Doing them is one of my favourite bits about running Seven Things.
m[m] Is there any genre of experimental music you haven't covered thus far and would like to cover in the near future? Also is there any genre of experimental music you wouldn't cover?
John Hmm. We've not done a whole lot (in fact, none) of the rock-music-derived experimental stuff - y'know, drums, guitars, singers, that kind of thing. I
don't have any principled objection per se, it's just that not a lot of it that has crossed my radar screen has been that interesting when put alongside the other things we put out. I also tend not to go for genres where funny masks, weird names and 'rude' words seem to be more important than the music.
m[m]Seeing as you've released one of the last completed pieces by Luc Ferrari. Have you thought of releasing any more dead artists work? Perhaps someone like Morton Feldman?
John Morton Feldman is most definitely on the list. Living composers are too! But as far as other dead composers go - Claude Vivier, Fausto Romitelli, Yannis Christou ...
m[m]Who decides what will be recorded and released? Do you approachable each artist or do they approach you?
John The only person we've taken (thus far) from an unsolicited demo CD is the wonderful Alessandro Bosetti. As soon as I heard the first minute of the CD he sent African feedback- I knew we had to commission him. But I'm always hopeful that another genius will present themselves sooner rather than later.
John For others - sometimes the introduction is made by a third party, Sometimes I know them already, sometimes I simply contact them directly. Sometimes they just happen to be performing at a festival where we're recording someone else.
m[m] Have you thought of doing a Seven Things live Festival in the future?
John I think that would be a lot of fun! Do you think people would come?
Where would we do it?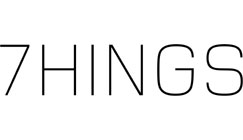 m[m]Where has the label been most popular, thus far world-wide?
John Well, we have registered users in 34 different countries right now. The UK is our biggest, at about 40% of users - and then (apart from the USA, which has about another 15%) everywhere else is pretty much even. I love the fact that it's worldwide, that we have people who come to us from all over.
Y'know, across Europe, Japan, South America, Australia, South Korea ... It's a worldwide thing.
m[m]Can you see you're self in future releasing the tracks on a cd? In perhaps a box set or such?
John Hmm. Maybe! That depends ...
m[m]What have you got lined up for future release?
John Ah. We're planning all sorts of things. One of the major pushes is Towards recording more large-ensemble work, and also more composed work. It's More straightforward to record improvisers and improvised performances, but we'd find the output of the label getting too narrow if we allowed that to become our major focus. We do put up news of what's coming on the site. Do keep an eye!
-First ten seven things- an oversee of the labels first ten releasers-
Charlemagne Palestine- The Gold mean
Charlemagne Palestine's is one of the more overlooked minimalist composers whom has been recording and performer for over 40-years .
The Golden Mean is a near on 40 minute piece for two pianos recorded at the Music Lover's Field Companion at the Sage Centre, Gateshead UK in May 2005. This is relative short compared with many Charlemagne pieces that can going on for up to four hours, but were this might suggest one to expect a slow moving Morton Feldman like take on minimalism. The Gold mean is a hypnotic, tight and often verging on violence- progressing piano composition.
Nmperign- Nmperign Live
Nmperign (aka Bob Rainey and Greg Kelley) are an Experimental/ improvising duo using trumpet and saxophone.
This 24 minute untitled live piece is once more again recorded at Music Lover's Field Companion at the Sage Centre, Gateshead UK in May 2005. It Really builds a very strange and alien sounding improvisational piece that often seems completely unconnected with their instruments of choice. As hovering, gurgling, alien chatter are adminted, they also use slince and near silence to great effect.
Koji Asano- Koji Asano live
Koji Asano has been called "one of the most imaginative composers in the world" by the All Music Guide. He is amazingly prolific releasing 41 CDs in the last 10 years. He composer's music for all manner of instrumentation- going from guitar bands to brass bands to full orchestras and computers.
This just over 30 minute live computer recording is taken from the CCA, Glasgow, UK on 28th February 2006. It mainly revolves around mophing and dense layers of paino sound and mixing harmonics. With noise undercurrents running through out that often bubbling to the surface in quite smarting fashion. A both haunting and disorientating piece.
Zoe Irvine - Magnetic Migration Music
Zoë Irvine is an sound artist living and working in Scotland. Her output includes installations, live performances, radio art, and one-off events.
Magnetic Migration Music is near on 30 mintue live computer performance with Mark Vernon at the CCA, Glasgow, UK on 28th February 2006. Irvine unfolds and layers all manner of audio tape recordings found on the streets from all over the world. Going from music, to dialogue to advertising jingles, all making a vaired sound stew.
Yannis Kyriakides with Andy Moor - Rebetika
Yannis Kyriakides is an computer based composer from the Netherlands creating the likes of electronic opera . Andy Moor is perhaps best known as guitarist with the Dutch band punk band The Ex, and for his work as an improviser with Yannis Kyriakides and artists such as Kaffe Matthews, Colin McLean and Cor Fuller.
Rebetika is a collection of seven pieces lasting about 45 mintues recorded at the CCA, Glasgow, UK on 28th February 2006. It's a series of improvised pieces based around Greek rebetika music, an like greek blues/ folk type music from the 1920's. The track utilizes Rebetika samples, computers and guitar.
Peter Dowling - Don't Touch Me! (I Hate You Sometimes)
Peter Dowling is a composer and performer who lives and works in Glasgow, UK.
Don't Touch Me! (I Hate You Sometimes) is a 22 minute solo laptop piece recorded special for seven things.It's built around near silence and feed back sculpting, that integrates sniffing and dental drill sounds, along with other sound matter to make an often quite hectic & noisy piece.

Vintage 909 -Scanning
Vintage 909 is DJ, composer and sound designer Dan Williams.
Scanning is a three piece electronic suite recorded for Seven things, lasting just over half-an-hour. Going from building and accelerating electronic pitches, to dense electronic clouds of sound, to droning cinematic hazes. All underfeed by occasional dialogue and voices traces.

Mattin -Wrong Commodity
Mattin is a Basque-country-born improviser / performer, who are interested in the use of silence and noise.
Wrong Commodity is a 30 minute piece recording live in Sterling, Scotland. Based around long stretches of silence or near silence that suddenly exploded by electronic noise overloads to jarring effect.
Max Richter -The Art of Mirrors
Max Richter is one a modern composers who mixes classical and electronic genres, to great beautiful effect.
The Art of Mirrors is a 50 minute piece that came about as the soundtrack for a collection of 1970's Derek Jarman super eight films. Richter utilizes layers of found sound, crackle dialogue. Along with beautiful melodic and memorable musical themes, which utilize piano and string instrumentation. One of the most beautiful and easily approachable Seven things releasers.
Luc Ferrari/ The Scottish Flute Trio- Madame de Shanghai
No introduction is really needed to one of the great experimental composure of our time Luc Ferrari, who's Musique concrète composition's and use of sampling has influenced many.
The Scottish Flute Trio have been working together for 10 years now, having been commissioned to perform many pieces and are very respected for the talented use of the flute.
Madame De Shanghai a 15 minute piece and is one of the last piece that Ferrari wrote before his death in 2005, so he sadly never saw this live performance. The piece utilizes sampled oriental dialogue and voice sound, along with all manner of layered and often complex street and found sounds. With the beautifull flute elements weaving in and out of the piece.
Thanks to John for the interview- to find out more about Seven things go to here.
Roger Batty