Dead Body Collection - Bacterial Pneumonia(Infinity series Part 7) [Sweet Solitude - 2011]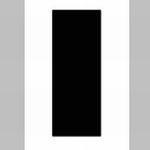 "Bacterial Pneumonia" is the 7th release in the Infinity series- an open ended and identical artwork based collection of releases put out by Uk based Sweet Solitude label. Each volume sees a different worldwide HNW act attempting ambient and experimental forms of walled noise.

This release finds the highly prolific & often grim/ brutal themed Serbian HNW project Dead Body Collection offer up a slice of grim, oppressive & suffocating walled noise. The track on offer here does have some slight blurring, descending & slowing AHNW tendencies running through it, but this is far from all out ambient or quiet walled noise. The just shy of hour long track finds DBC offering up a lot slower & more sludge take on walled noise, compared with the projects normal medium to faster paced bass bound wall attacks. The "wall" is built around a mixture of deep 'n' billowing bass bound noise that's weaved with judder 'n' rumbling semi-higher toned noise tonalities- DBC builds a dense & muffling 'wall' out of these tones. Through out the track the 'wall' seems to be sliding 'n' slower down, then picking up pace slightly before once more slowing it's pace again, and this gives the whole thing a overwhelming & suffocating presence. The track only slows to a point, and it never totally grinds right the way down, which is a pity as I think it would have been interesting to hear what it sounded like complete sludge 'n' ground down. Never the less this is an effective 'wall' which sees this project attempting something a little different while maintaining it's punishing & brutal feel.

So this is certainly an interesting departure from DBC's normal brutal, speedy & bass ribbed take on 'walled-noise'. I look forward to seeing if the projects attempts something else along these lines, but I do hope it also continues to make the battering & brutalizing 'walls' the projects more known for too.






Roger Batty