Churner - Adhesive [Violent Noise Atrocities - 2009]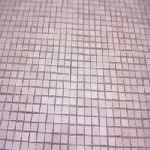 'Violent Noise Atrocities' label owner, who is also the father of the young, yet prolific project "Churner", is releasing albums on a pretty fast pace. The last Churner album I got for a review for a different web magazine was 'Terminal Disorder', and today I am listening to 'Adhesive', which sounds different and shows another side to Churner's music.

With the absence of track titles and other texts on this album, the name 'Adhesive' needs to be taken seriously when listening to this CDr. The five tracks have one thing in common and it is their relentless focus on dense noise. "Adhesive" seems to be the right choice for the description of these five parts of the album because there is not one moment in which Churner allows his music to become any less than a solid and sticky monument that swallows everything in its wake. All of the tracks have this monotonous, insane droning that on first observation is just what it sounds like – a monotonous noise. Churner, however, makes it twist and bend in infinite ways as it develops, and also makes each of the track stand out on its merits. However, you cannot ignore the fact that the tracks time length is also having influence over the characteristics of the album, with the last track being almost 20 minutes long, while other tracks last for either five or ten minutes. This last track offer a bigger chunk from the album, not only in time length, but in the high energy that Churner is putting in his music, and in the audio violence that he supports.

Adhesive is all about raw and naked noise, delivering an album that best fits both the artist and the albums title. In the end, what is left is Churner dedication to violence to sonic violence. Adhesive is a disturbing album that will appeal to all and any noise fans.