Sussan Deyhim - Madman Of God & Shy Angels [Cramworld/Crammed Discs - 2000]Born in Teheran, pre-revolutionary Iran, Sussan Deyhim still got the chance to become an open-minded artist that looks to innovate the music from her homecountry. At home she was blessed with very progressive parents and she was exposed to a vast array of various arts and music from all over the world.At first she learned to dance and sing in Iran like on summer camps near the Caspian sea. There she heard, besides traditional and classical Persian music, also Bartók and Stockhausen. She expanded her horizons by going to Brussels to take dancing classes from Maurice Béjart. Eventually she moved to New York to build a name for herself by working with people ranging from Peter Gabriel for his Last Temptation Of Christ soundtrack to a soloist spot in Bobby McFerrin's Vocal Ensemble. She also contributed to Arto Lindsay's Brazilian music and is still working on a project with U-Sound's Keith LeBlanc and Adrian Sherwood.After all this it should come as no surprise that she doesn't take a 'purist' approach in interpreting Persian lovesongs written between the 11th to the 19th century. With people from various musical and cultural backgrounds she makes her own personal versions of the songs that are well-known in Persia by grandparents and youngsters alike. Madman Of God is not a contemporary dance record or anything. It's mostly acoustic and there are no 'hip' beats to be found on it. A track like Bade Saba contains some electronic textures and Indian tablas (played by Karsh Kale) are added in Meykhaneh and thus a mixture of various traditions is accomplished. Sussan's voice is beautiful and the arrangements are tasteful. The production is contemporary and gives the album a modern appeal. The stately Bade Saba is my favourite track.Enter Bill Laswell. New York producer and 'musical terrorist' Bill Laswell has a philosophy that a recording is never 'finished'. It's always open for reinterpretation & reconstruction. With remixes of legendary works by big names like Miles Davis, Carlos Santana and Bob Marley under his belt and still working on Robert Johnson, Tony Williams and Herbie Hancock he still found time to reconstruct Madman Of God, resulting in Shy Angels.People who are familiar with Laswell's work of the last few years will not be surprised. All the usual ingredients are present: jazz, dub, drum 'n' bass and Indian tambura drones. It makes the music easier to digest for people not familiar with Arabic music and as a companion to the original it's also nice. As weird as the mixture of ingredients might seem to some, as a longtime listener of Laswell's work this remix turns out as expected. It's good because the original is good, I think. Again, Bade Saba is my favourite.Let's just hope the current 'lounge'-scene doesn't get their 'spiritual' hands on these CD's to 'chill' without the proper respect.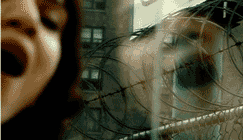 Sussan Deyhim - Madman Of God & S...
Born in Teheran, pre-revolutionary Iran, Sussan Deyhim still got the chance to become an open-minded artist that looks to innovate the music from her homecou...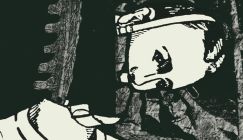 Hastings of Malawi - Deliriously ...
Formed in the early 1980s, after the member's sonic dabbling's on the early Nurse With Wound records, Hastings Of Malawi took a decidedly busy and deta...