Icon Of Coil - Soul Is In The Software [Tatra / Metropolis - 2002]Icon Of Coil is back with its second full-length EBM album "Soul Is In The Software". The Norwegians are about to conquer the clubs again as they did with the first album, following earlier releases this year by EBM stars Apoptygma Berzerk and VNV Nation.The first real song is "Thrill Capsule", a hard track with techno influences but also Andy's warm and soft vocal lines. A catchy chorus is standard in EBM nowadays, and "Thrill Capsule" is no exception. Still, I miss something here that can make it a really stand out track; same counts for the following "Violations". "Absence" is a lot better, however this track has too obvious similarities with the sounds and beat construction used on VNV Nation's "Electronaut" I think. The fifth track is "Access And Amplify", the album's first single release. It is indeed a strong poppy track, nice melodic synths and hard beats that will do excellent in the dance clubs. But apart from those two and "Love As Blood" I can't find tracks that really capture my attention.They do try to experiment a bit with sounds and beats, but nothing really noteworthy or remarkable. They haven't followed the direction towards more pop songs as far as Apoptygma Berzerk, they rather stayed in the same style they have done before. But their music needs a level of evolvement to keep it interesting for me, and with that they have completely failed.Icon Of Coil's "Soul Is In The Software" proves again that EBM is currently in a creative depression. No one dares to try something really new, and instead moves towards a more commercial direction. But that doesn't affect the listening pleasure, this is again a fine album with some dance-floor hits that will please most of the fans, but I'd rather heard something original and different than done before. Besides that, the album lacks a serious amount of exceptionally good tracks as on APB's and VNV Nation's last albums.Don't forget to read the interview with Sebastian Komor prior to the release of this album here.






Justin Faase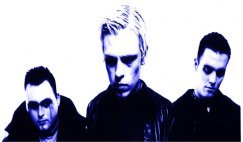 Icon Of Coil - Soul Is In The Sof...
Icon Of Coil is back with its second full-length EBM album "Soul Is In The Software".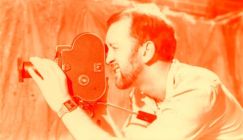 Powerhouse Films - Of Magic, Myth...
Between the late 1960s and mid 2010's UK Portsmouth-based filmmaker Michael J Murphy helmed thirty one micro low-budget productions- these moved throug...