Leonard Cohen - Ten New Songs [Sony - 2001]A personal favourite of mine released a new album, this deserves some celebration! Some people say that "you don't criticize or review Cohen, you just talk about him". Lets see if after all these years the man with "the golden voice" is still at the top of his "tower of song". The album is very humbly titled "Ten New Songs" and its running time is around 50 minutes. Just like before, Cohen collaborated with Sharon Robinson (she wrote the music for "Everybody Knows" on 1988's I'm Your Man) and this time she nearly completely took over! She gets credited as co-author on every song, played all instruments and her voice is glued to Cohen's for most of the record. I think I preferred the music on "The Future" (one of my favourite album of all time) since it had more of a band feel, but I suppose that the very sober, if a little dated, arrangements of "Ten New Songs" do their job well; they leave most of the space for Cohen's poetry. It's understandable and probably what most fans wish for since the man is more of a poet than a musician and extravagant music wouldn't fit very well with his style or vocal limitations.I'm a little disappointed that the lyrics aren't as cynical as on "The Future" or that the songs aren't as anthemic; I know that Cohen can do much better and I even find those lyrics a little pedestrian with their use of repetition and sometimes even (gasp!) lack of depth. I know that in 9 years a person can change a lot and that after all everybody needs to find peace one day or another; it seems that Cohen's years spent as a monk helped him relieve his anxiety and that's a good thing, but it does necessarily make good poetry. This album conjures images of winter, snow, a comfortable spot near the wood fire and a black night sky full of stars. If that's what you want, good, but if you wanted the follow up to "The Future", I'm afraid you'll have to wait again... Maybe forever!"That don't Make it Junk" starts incredibly similarly to "Democracy" from 1992's The Future and then turns into a strange Tom Waits like song - Mr. Cohen even sounds drunk (and at times it's so evident that it couldn't have been anything else than intentional). The rest of the album is pretty consistent and, at least, doesn't suffer from the same flaw as "I'm Your Man" (on which about half the songs were masterpieces and the other were just okay).I supposed that I am disappointed I'm still very happy that Mr. Cohen gave us some new material to sink our teeth in. For years I was sure that he would never release anything new and just stay in California living as a monk. I say that I'm disappointed, but as with all albums who can potentially contain a wealth of lyrical depth (ie. Dylan's "Blonde on Blonde"), it may take a long time to fully grow on me and my opinion might change, but for now it's a letdown. If you are already a Cohen fan, you will probably like this just fine - it's enjoyable. If you didn't like past albums, you won't like this and if you're interested in discovering him, I would recommend you to start with "The Future".Photo (c) Greg Gold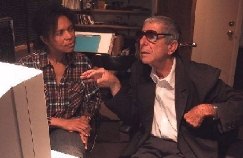 Leonard Cohen - Ten New Songs
A personal favourite of mine released a new album, this deserves some celebration! Some people say that "you don't criticize or review Cohen, you just talk a...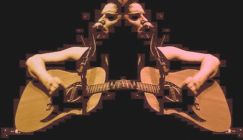 Martyn Bates / Kodax Strophes int...
Active since the late 1970s, Martyn Bates is one of the more distinctively creative figures to appear from the British post-industrial/ experimental scene of...