Chier/ Cannibal Ritual - Gruesome Perversion [Meat Hook Butchery - 2019]Here we have the fifth in the series of 'Gruesome' series of double-disc wall noise splits from German label Meat Hook Butchery. For this release, we get a disc from prolific & often creative French project Chier, and one disc from German-based crude extremist Cannibal Ritual. Once again this release finds the two white-labeled CDRs comeing in a double DVD case, with a one-side inlay sheet. For the artwork, we get a monochrome print of two Neanderthal fighting in a cave. The release once again comes in an edition of 50 copies, which means you should be able to score a copy of this still.

So on the first disc, we find two around half-an-hour 'walls' from Chier-and first of these is "îñòðîâ Íàçèíî (Part 1)"- in English Nazino island, which was a notorious cannibal island in Russia. This track starts off with a very rapid and fairly roughshod blend of rolling 'n' rumbling low end, jittering and skipping mids, and some darts of more hiss bound smarts. As you'd expect for a track about a cannibal island it's brutal, barbaric & nasty- with Chier really battering away at your head in a rewarding unforgiving manner. At around the midway point, the mids become a lot more skipping, darting & erratic in their feel, and this adds a nice feel of unpredictable, yet we still have the firm 'n' roaring base in place. The track isn't focusing as on the creative & distinct sounding textures as some of this projects work, instead, it's more about face dragging & ripping brutality which of course is primed perfectly for the theme of this release.
The other track here is "îñòðîâ Íàçèíî (Part 2)"- and this finds the project moving towards more complex & creative texturing- though it's still damn crude & nasty. The 'walls' made up of a churning & lumpy cement-like bass undercarriage, this is surrounded by a blend of constantly descending knocks, rattles, hacks. The whole thing feels akin to riding down a slope of thick & rock-bound mud, as above you a celling crumbling & dropping earth sits. By around the midway point, the pace of the whole thing has picked up somewhat- with hacks of more rapidly knocking static coming at you- yet it still retains both it's cluttering 'n' detailed pressure & crashing bass brutality.


Moving onto the second disc and this has a playtime of dead on an hour with Cannibal Ritual offering up a selection of shorter & slightly longer walls. We go from the rabid & rough low end meets jittering rush of the first track "Purification Ritual" which comes at the seven-minute mark. Onto the just shy of five minutes of "Dedicated To Robert Kerman pt II" with it's muffled, at times warping low end and thin 'n' skittering top layer. Through to the longest track here the just under twelve & a half minutes of the charming title "Cut Of Dick"- where we find a very muddy low end, subtle feasting hiss haze, and a cluttering top carriage which goes in & out of focus. All told is a good & varied disc, which turns up the ragged & crude brutality up to the max- but still severs up a few more experimental touches.

So in finishing up Gruesome Perversion is another worthy chapter in this series- let's hope there's more lined up/ in the works, as this series has made for an appealing collection of fairly varied- but always brutal walled noise.






Roger Batty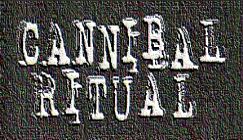 Chier/ Cannibal Ritual - Gruesom...
Here we have the fifth in the series of 'Gruesome' series of double-disc wall noise splits from German label Meat Hook Butchery. For this release, we get a d...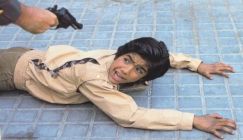 Dr Tom Whittaker - The notoriou...
Late last year Severin released Eloy de la Iglesia's Quinqui Collection- a two Blu-ray set bringing together three brutal and provocative Quinqui (deli...