Ill Bill - What's Wrong With Bill? [Psycho+Logical Records - 2004]All members of cult leader of the underground hip-hop, Non Phixion, will release a solo-album this year. The most famous, Ill Bill is the first, followed by Sabac and Goretex. After a thoroughly listening session of all three albums I reached the conclusion that What's Wrong With Bill? is far the best! Ill Bill's younger brother Necro (reviewed here) is busy this year. He produces all above mentioned albums entirely, and will release his own album this year as well, alongside numerous other projects. And that brings up the first aspect of What's Wrong With Bill? which makes it so extremely good: the production. Necro keeps up a consistent and high pumping pace throughout the album, sometimes cheered up by funky rhythms and samples. Highlights production-wise are the Glenwood Projects (nice bass loops), the shiver arousing Unstoppable, using a more than brilliant soul sample and American History X, the most outstanding track on the album. The track Chasing The Dragon is repeated to end the album, but now with guitar and bass, making this a hip-hop / metal crossover. Not really my idea of such a crossover, but I'm sure some people will like this. Of course Necro's trademarks are the raw and fat beats and those are more than prominent here. In fact, I think this is one of his best works until now. Because of the high tempo the album never gets boring and the 56 minutes are over before you know it. So, there's nothing wrong so far.But of course this is Ill Bill's "solo-album". His sick and bizarre lyrics leave their mark on the album, but are still quite varied. Aggressive and paranoid, Bill asks what's wrong with him; "They call me ill because I'm sicker than the germs in AIDS". It seems he doesn't know himself. In The Anatomy Of A School Shooting he rhymes in the perspective of one of the Columbine school-shooters, and in Glenwood Projects he gets help from Uncle Howie, Necro and Goretex. "Peace sells but who's buying / Who's trying, who's crying / Who's lying in a pool of blood dying," Bill spits his usual stories in Peace Sells. Crime, death, murder, drugs and porn (in the track Porno Director) are the obvious subjects dealt with. On Alien Workshop Ill Bill takes another direction and gives his imagination free rein with a science fiction story. "Elvis is dead, but Tupac is living in Queens" is Goretex' text in Canarsie Artie's Brigade, and what attracts attention is the amount of guests on this album. Necro features on three tracks, as is Goretex, and Mr. Hyde, Q-Unique and Sabac Red are present on one track each. How "solo" is this album actually? Ill Bill makes up a lot in the gem called American History X, firing up the discussion about the American politics and the effects of it: "A Roman Empire in the present tense / Murder for corporations that they represent / Whether Democrat or Republicans, it's the same scumbag government / With scumbag ways of running shit." It doesn't matter to Bill who's winning the next president elections."I eat politicians for breakfast, 'til infinity it's endless Bill and Hilary, George Bush: everybody's gettin' it Presidents, Supreme Court justices and senators run up in the White House, erase people, edit them press delete: hit 'em in the chest with heat Hail to the chief, bullets everywhere: it's beef Violence is more American than apple pie and Soul Train baseball, nickel-plated nines and cocaine It's Ill Bill, Non Phixion, if I'm offendin' you with my words I meant it I'm protected by the 1st amendment"Legend Has It has some references to metal, naming Cro-Mags and Cannibal Corpse, and clearly shows the metal history the brothers Braunstein have, as does the before mentioned Chasing The Dragon (moshpit mix). Ill Bill's verses are almost inimitable, also because he uses a lot of catchy choruses to make most of the tracks bouncing in your head for days.Although much credit on this album goes out to the production skills of Necro, Ill Bill manages to put out a brilliant first "real" solo album that will be hard to be beat considering the hip-hop albums released in 2004. There's still a lot to be released, but What's Wrong With Bill? makes me feeling more and more angry that I missed the Non Phixion show in June. Maybe Bill is a bit crazy and sick in his head, but I don't think there's anything wrong with him, or at least this album.






Justin Faase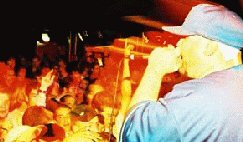 Ill Bill - What's Wrong With Bill?
All members of cult leader of the underground hip-hop, Non Phixion, will release a solo-album this year. The most famous, Ill Bill is the first, followed by ...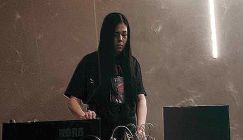 IO - Of Sound, Of Art, Of Expression
IO is a Brazilian visual artist, scenographer, fashion designer, performer and electronic music producer from Porto Alegre. Sonically her works move between ...